Restoring 1974 Porsche 911 Carrera Targa
The car design of the restored 1974 Porsche 911 Carrera Targa named Safari was undertaken by automotive enterprise Galpin Motors and dealer Porsche Santa Clarita as the duo's entry to the 2022 Porsche Classic Restoration Challenge at the Werks Reunion in Monterey. The Safari design of the 1974 Porsche 911 Carrera Targa wears a lime-green paint coaxed in white, red, and orange stripes whose design is inspired by racing cars. The upgrades also include a Stage 4 Elephant Racing Safari suspension,, MCS coil overs, and RSR swaybars.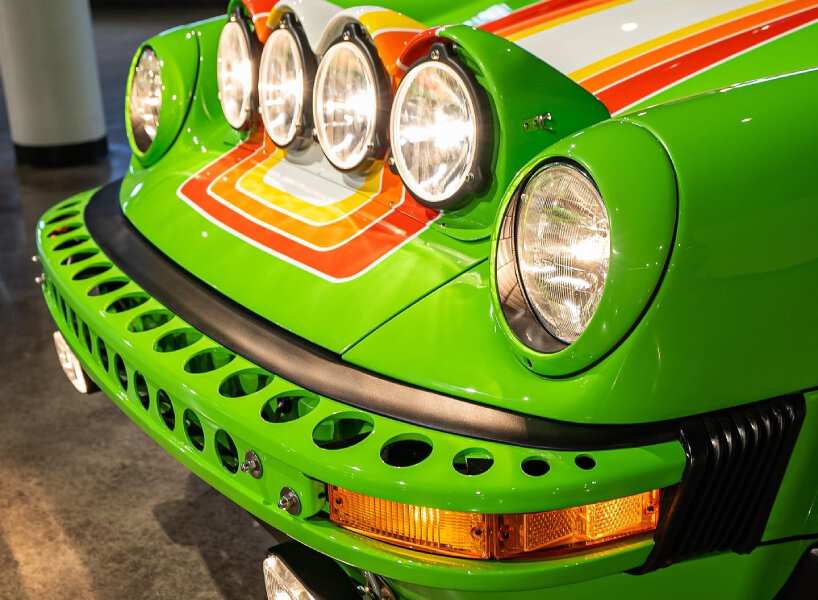 images courtesy of Galpin Motors and Porsche Santa Clarita
Additional lights on the bonnet
The car steals the limelight from the get-go thanks to its color, but other details featured in the restoration affirm the revamped design of a classic vehicle. Four additional lights are fitted on the car's bonnet that blast extra light during night driving. Bumper holes add to the racing spirit the car tries to invoke, and the roadster car also has auxiliary lights. The all-terrain tires installed allows the car to weather any kinds of bumps and roughs on the road, making it easy to maneuver.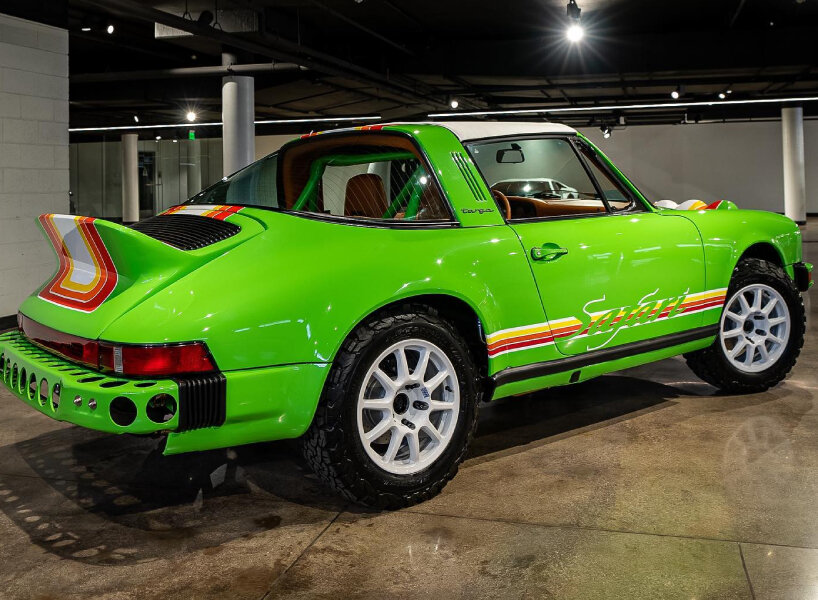 side view
Green exterior for the leather interior
Stepping inside the car, leather carpets the design of the car with touches of lime-green to continue the exterior look. A look of class meets high-speed cruising seems to be a theme of the car's restoration. The debut of the in-house restored  1974 Porsche 911 Carrera Targa Safari by Galpin Motors and Porsche Santa Clarita won the People's Choice Award during the event in Monterey. Porsche Santa Clarita calls the model 'a ground-up restoration with a twist, one that has been turned into a Safari off-road capable fun haver.'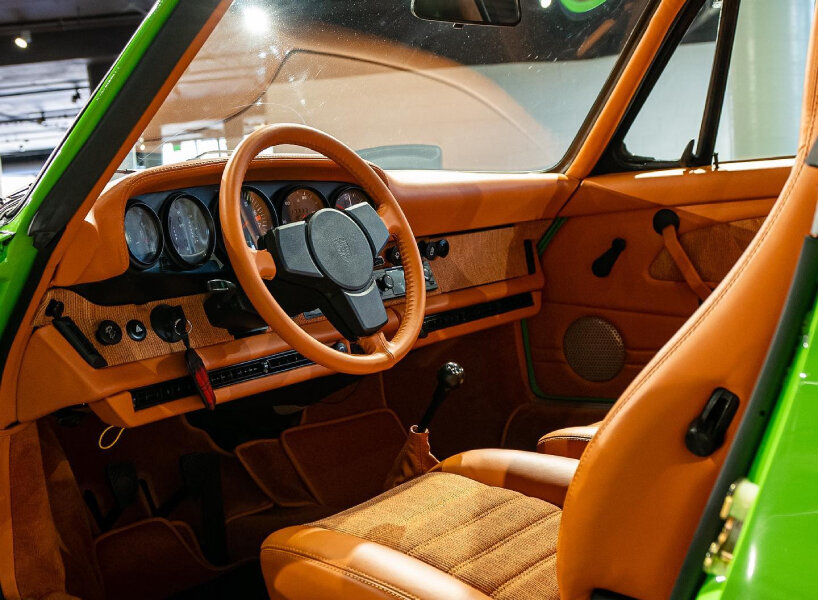 leather interior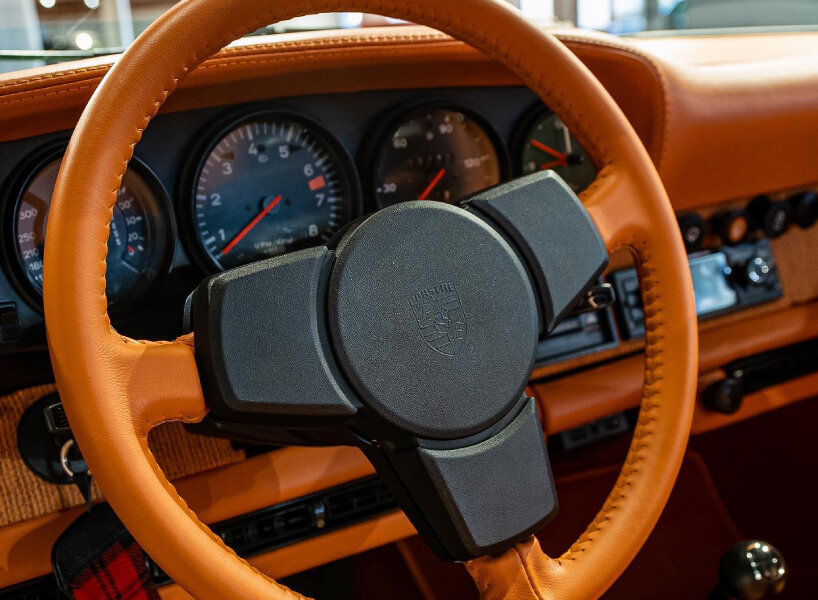 close-up view