Alexis dornier's Birdhouses is an oasis within the city
Alexis Dornier has designed 'Bird Houses' resort, an ensemble of three stilted structures nestled into a tropical forest in the heart of Bali, Indonesia. For this project, the design team sought to offer guests a flair of relaxation and harmony between rice fields and palm forest, forgetting for a while the bustling city that surrounds them. 
The project comprises a house, a studio, and a guest house, and can host up to ten visitors. A series of fluid spatial elements and highlights add to the oasis of tropical tranquility. These include a central infinite pool that welcomes the guests and a sequence of walkways and flower beds that contribute to the project's integration into the surrounding landscape.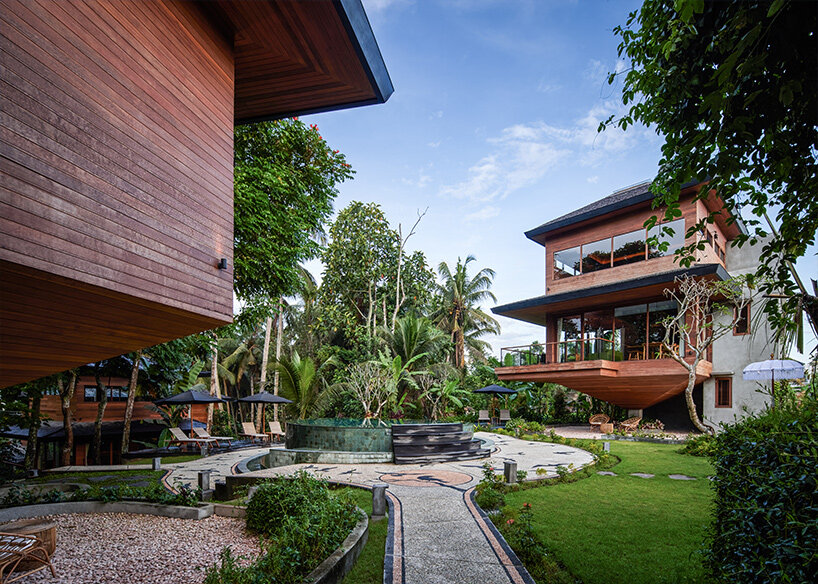 all images by KIE
nature becomes an integrated part of Birdhouses' design
For Birdhouses resort, Alexis Dornier (see more here) designed three structures that seem to hover slightly above the ground. With their inverted cone-shaped body, the Birdhouses touch the terrain gently and blur the seeming boundaries of the buildings to form a sense of exploration. The largest building which hosts the main house is perched on a sloped site and offers unobstructed views of a small creek running past the property. The other two structures frame the entrance of the site and give visitors a comprehensive view of the resort. 
Numerous trees of the site peek through the architecture, softening the buildings' appearance which employs rigid linear geometries. The artificial is integrated into the natural, providing external shading for the outdoor resting places. Thus, the foliage of large trees serves as a canopy and becomes an incorporated part of the overall design, which 'resembles a miniature park'. Free in form, pathways, water features, and flower beds meander across the plot, evoking continuity with the natural environment.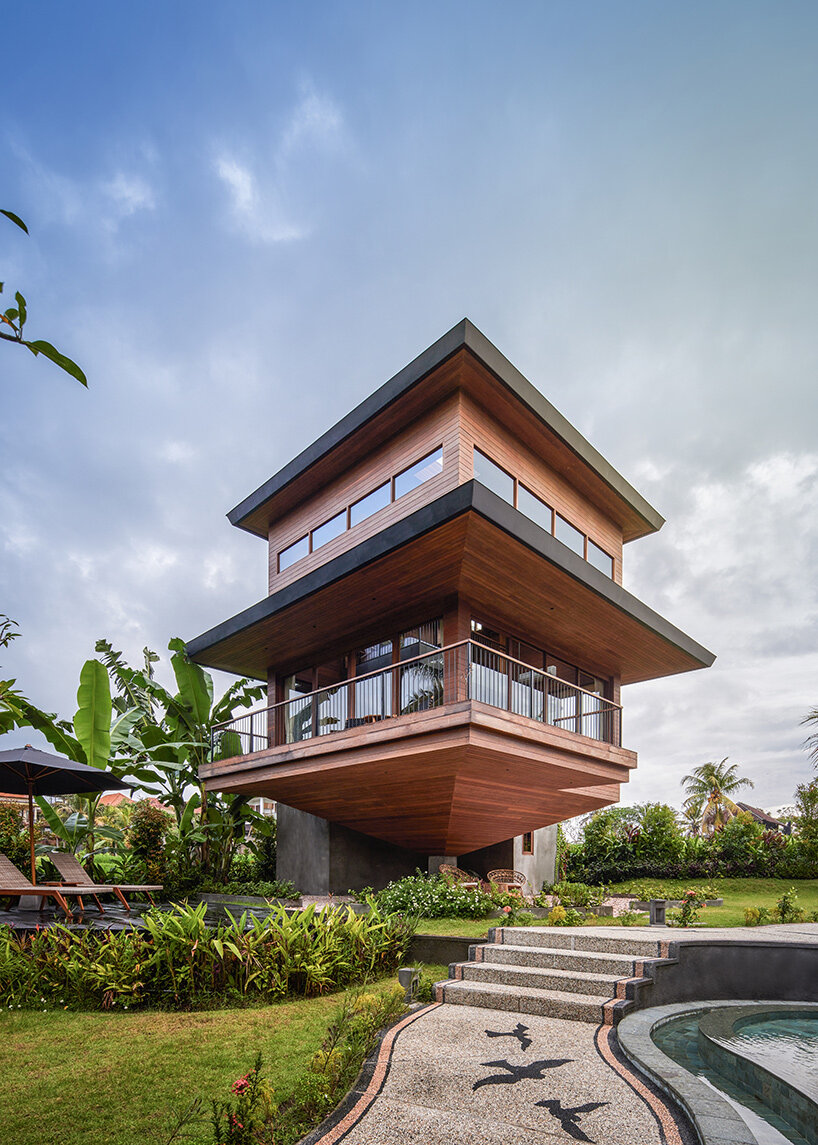 an ideal oasis of well-being
inhabitable sculptures immerse into the green oasis 
The goal of these inhabitable sculptures is to provoke a sense of exploration that comes in harmony with their settings. The visitors are welcomed to wander within this maze-like arrangement of different spaces and enjoy the views that dive into the lush scenery. 
The interior spaces occupy various levels throughout the structure, following a central vertical circulation element that opens up to the surroundings. Multi-size openings with different directions melt the interior with the exterior. The design employs varying heights that enliven the space and create a fluid layout with an energetic and welcoming ambiance. 
Regarding the materiality, the architects opted for solid volumes clad in wood for both the inside and the outside. When the sun goes down, soft and indirect lighting creates a cozy, inhabitable space that glows like a lantern amid the lush green.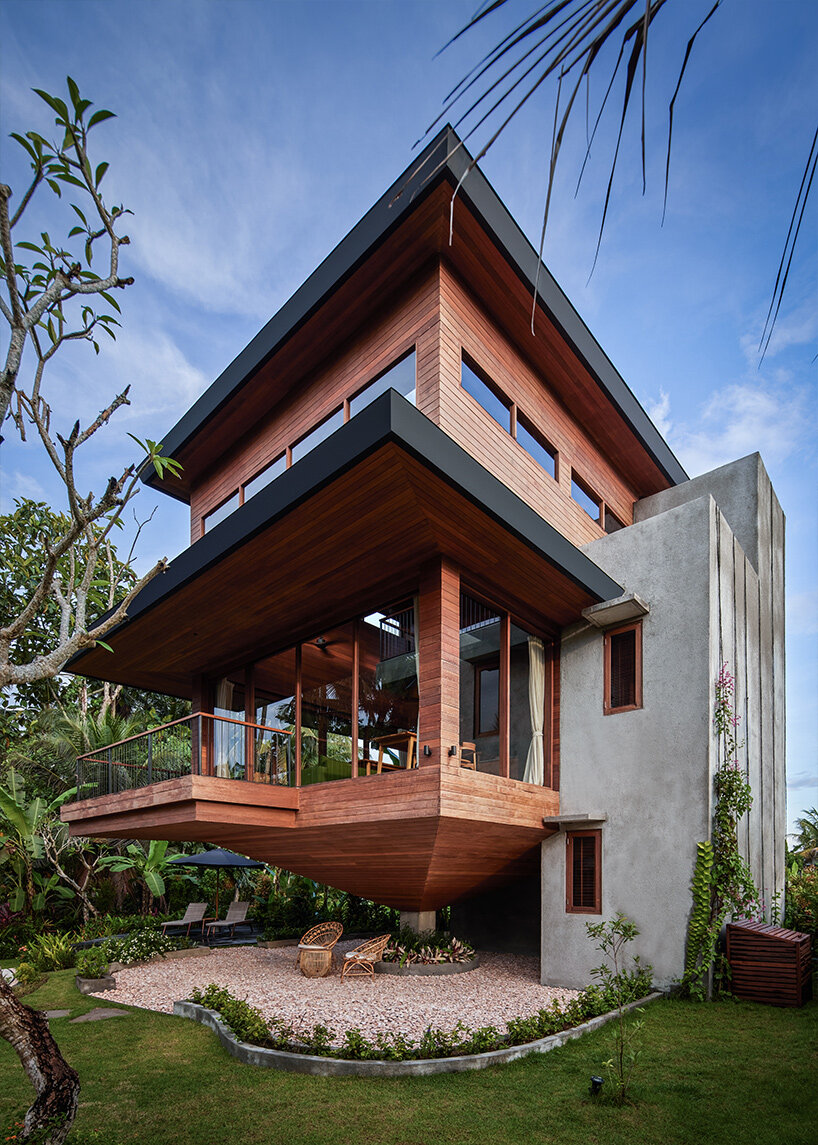 nature and luxury are combined