Flying racing boat 'racebird' is all-electric
Dubbed as the world's first all-electric flying racing boat, Racebird by company E1 combines a sleek and futuristic design with cooling and hydrofoil technology to pave a way for a new era of electric racing on the water. Five features underline the innovation of the water vehicle with a fully-electric outboard motor that is produced by marine propulsion experts at Mercury Racing.
The cockpit of the watercraft mirrors a single-seater race car with a steering wheel and pedals, and is tailored to only one pilot, drawing its inspiration from E1's founder Alejandro Agag whose background includes running a successful GP2 team in Formula 1's main support series. Behind the pilot sits the battery, which is built by Kreisel Electric and incorporates immersion cooling technologies while the instant torque of RaceBird will lift onto its foils above the water to reduce drag and maximize energy efficiency. The pilots will also be protected by an enclosed safety canopy which will need to be opened when entering or exiting the boat.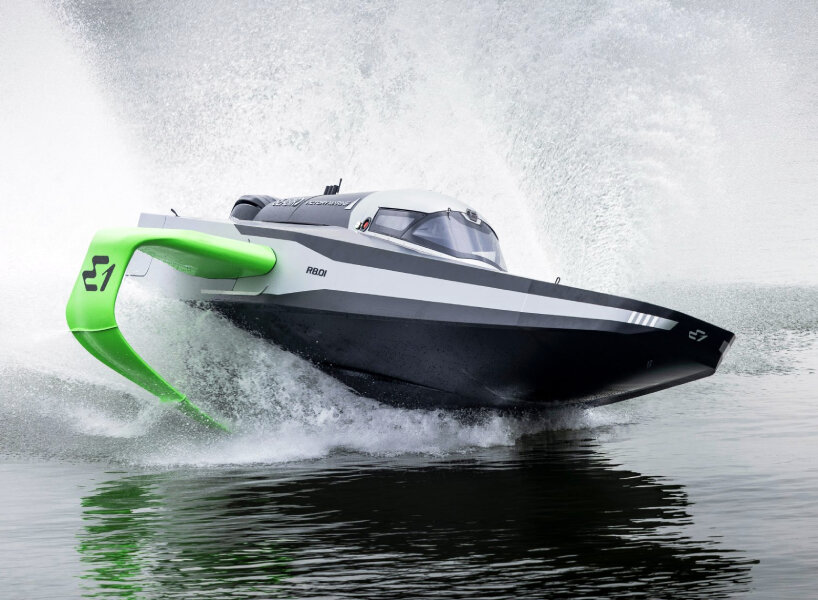 images courtesy of E1
Green mission of flying race boat 'racebird'
The color of Racebird is customizable, and clients can choose between streaks of black, white, red, blue, and green. It is capable of reaching speeds of 58 MPH, can reach a peak power output of 150 kW, and has a battery capacity of 35 kWh or two full charges per race event. Through Racebird, E1 is also committed to protecting the waters for future generations.
The company says that pollution has caused the destruction and loss of coastal habitats, and even climate change, around the world, and the degradation of these underwater ecosystems poses a serious threat to marine life and the livelihood of coastal communities. With E1's sustainability strategy, a focus on making a positive impact through clean technologies and blue restoration programs nudges them to repair and improve already damaged ecosystems.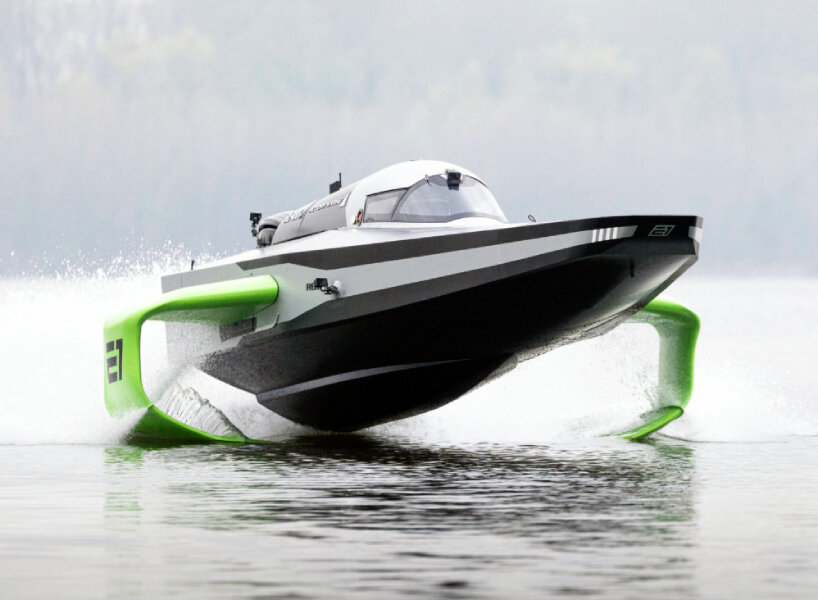 all-electric 'Racebird' is a flying racing boat with cooling and hydrofoil technology
Flying on the river po for the first time
Racebird flew for the first time on the River Po close to San Nazzaro in Northern Italy, with its prototype successfully completing a series of tests and performance runs with former powerboat champion Luca Ferrari behind the wheel. The company says that the RaceBird engineers had conducted a number of technical tests and systems checks to assess the overall performance and reliability of the boat and the various electrical components.
The testing schedule, which will continue for several weeks, will consist of straight-line tests, qualifying runs, and race simulations, with the focus on set-up and performance analysis and gathering data on the foiling and handling characteristics in different racing conditions.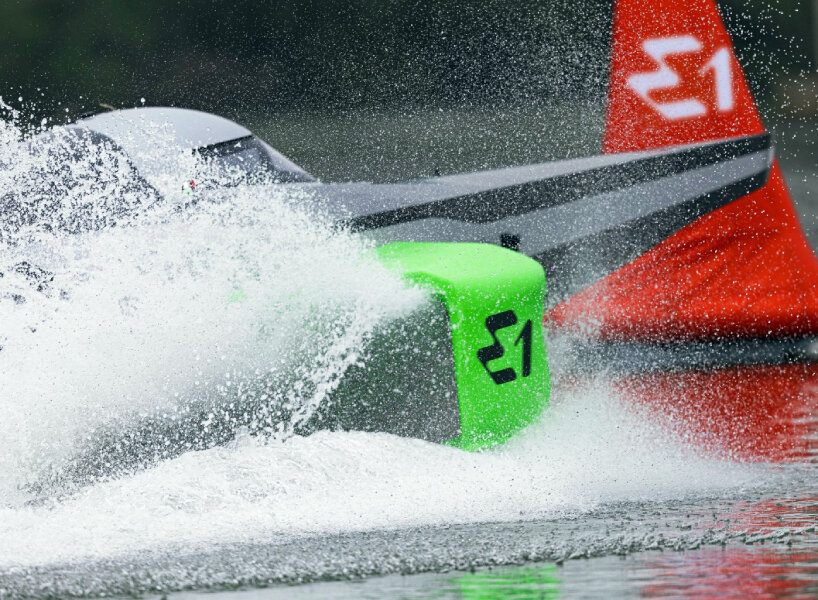 Racebird in action