urban lifestyle hub 'U:up Yotsuya' in Tokyo by Kengo Kuma 
Along the bustling Shinjuku Street, in Tokyo, Japan, architecture firm Kengo Kuma has built a new urban lifestyle hub as an aggregation of smaller units. Dubbed 'U:up Yotsuya', the new 12-story residence presents an intriguing front facade with aluminum panels printed in a realistic wood pattern creating a Tetris-like effect. The eye-catching panels provide privacy while filtering natural light and creating captivating visuals within the interiors.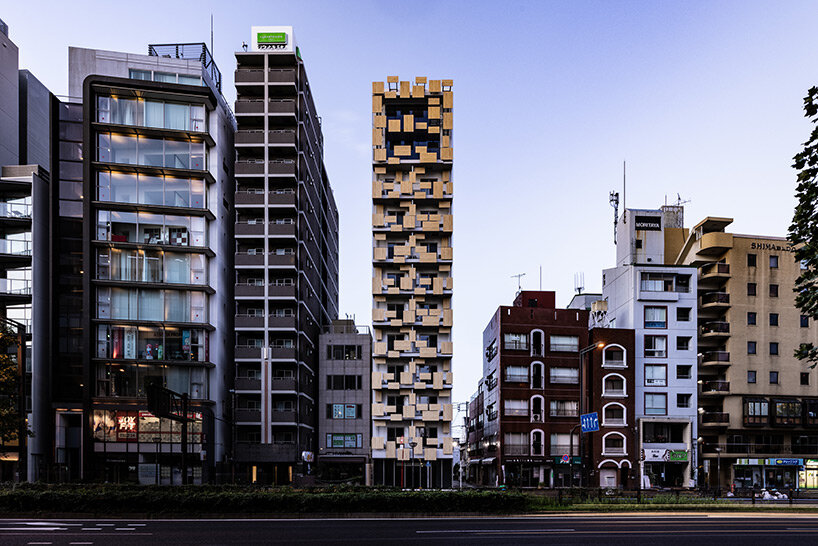 all images courtesy of Keishin Horikoshi/SS
dispersed facade panels symbolize post-COVID lifestyle
The 'U:up Yotsuya' residential complex by Kengo Kuma stands out amid its urban surroundings, catching the attention of passers-by with its unique front facade. The architects have installed multiple aluminum panels randomly along the face of the building to symbolize the dispersed nature of our lifestyle post-Covid. The panels are printed with a detailed wood pattern that adds warmth to the design and helps it distinguish itself among the surrounding structures even more. 'We were able to achieve a warm and human feel amongst the concrete and steel buildings on Shinjuku Street.' the Japanese architecture firm shares. 
The facade panels create a visual effect known as 'Komorebi' which means light filtering through the leaves of trees in Japanese. In other words, the natural light passes in between the rectangular panels, generating a play between light and shadow within the interiors. In addition, they conceal a large portion of the glass windows and balconies, providing privacy to the residents.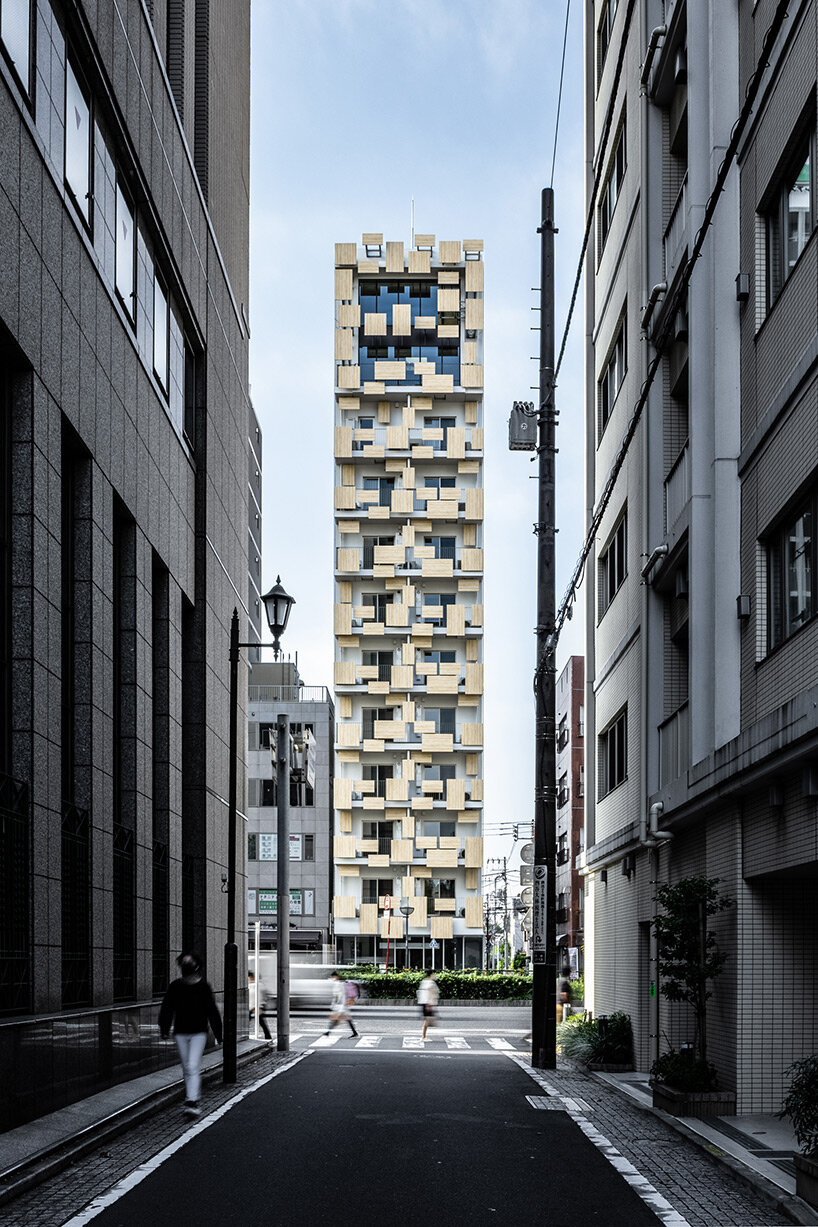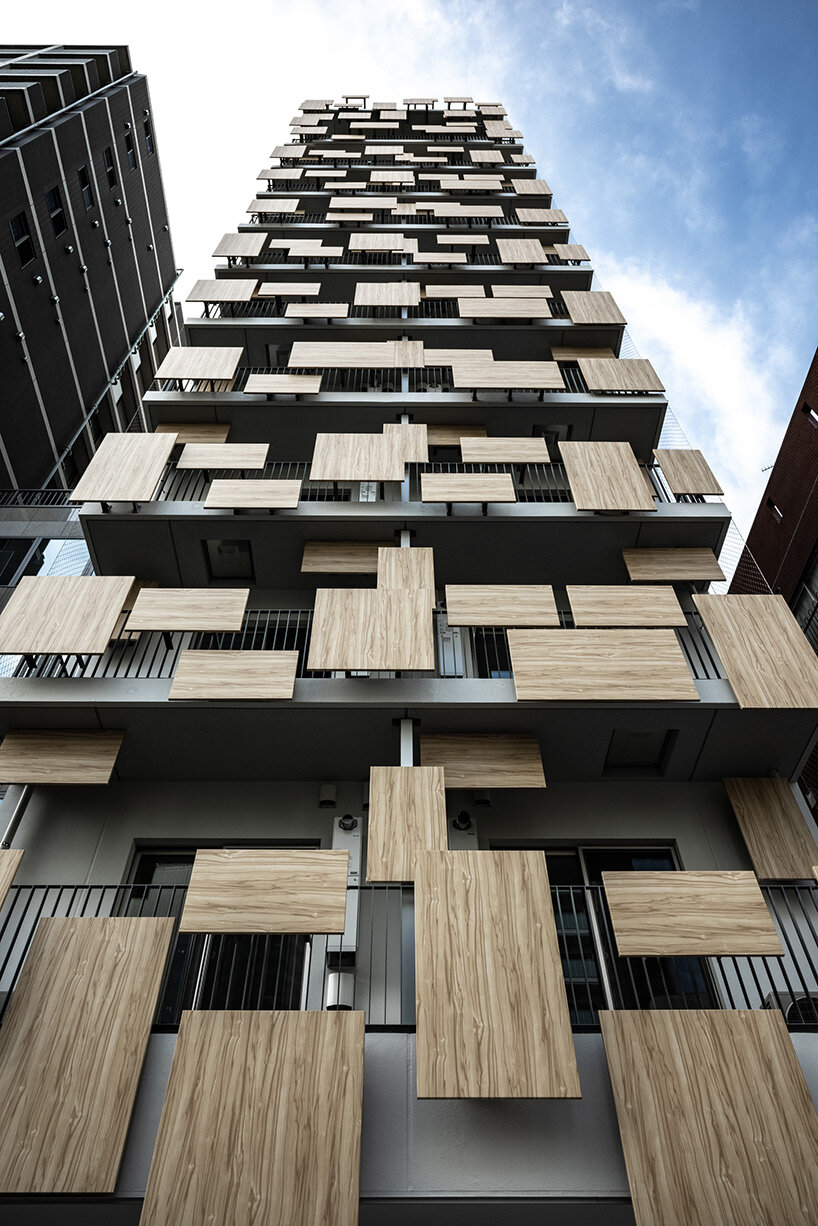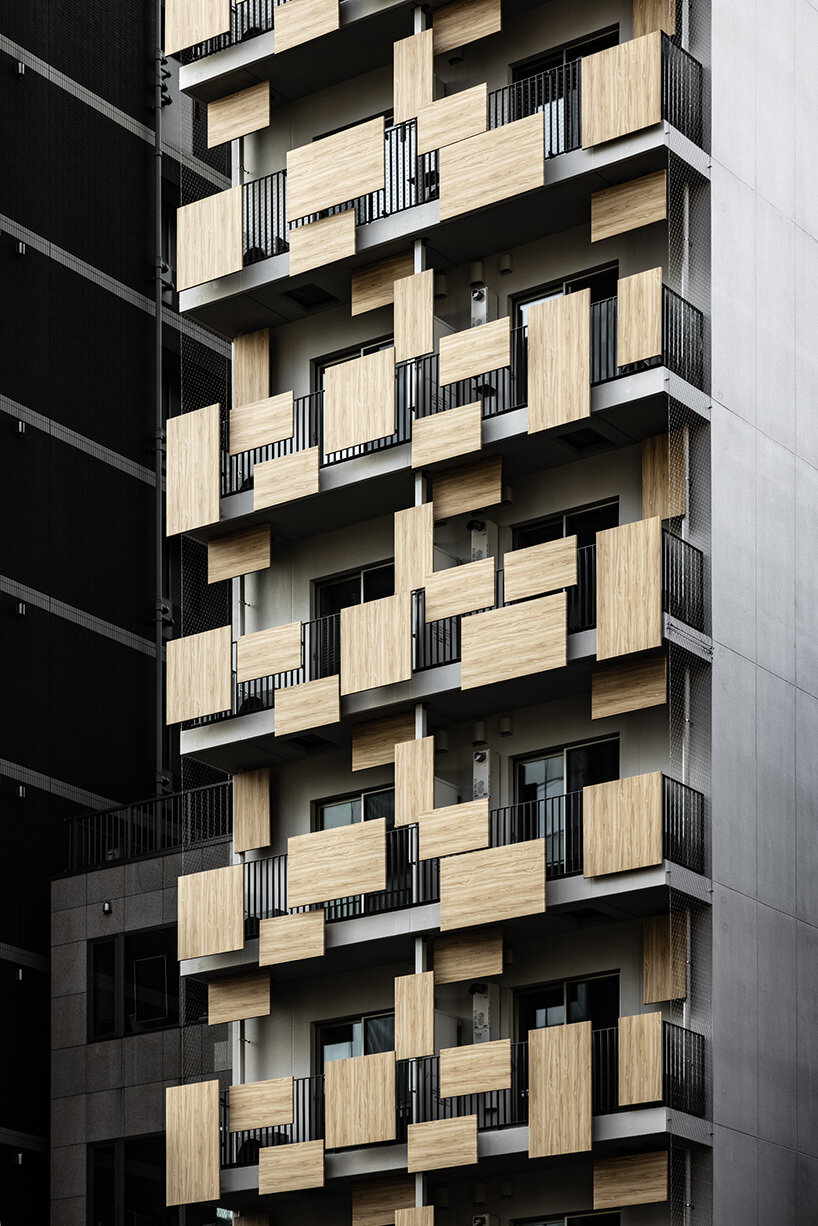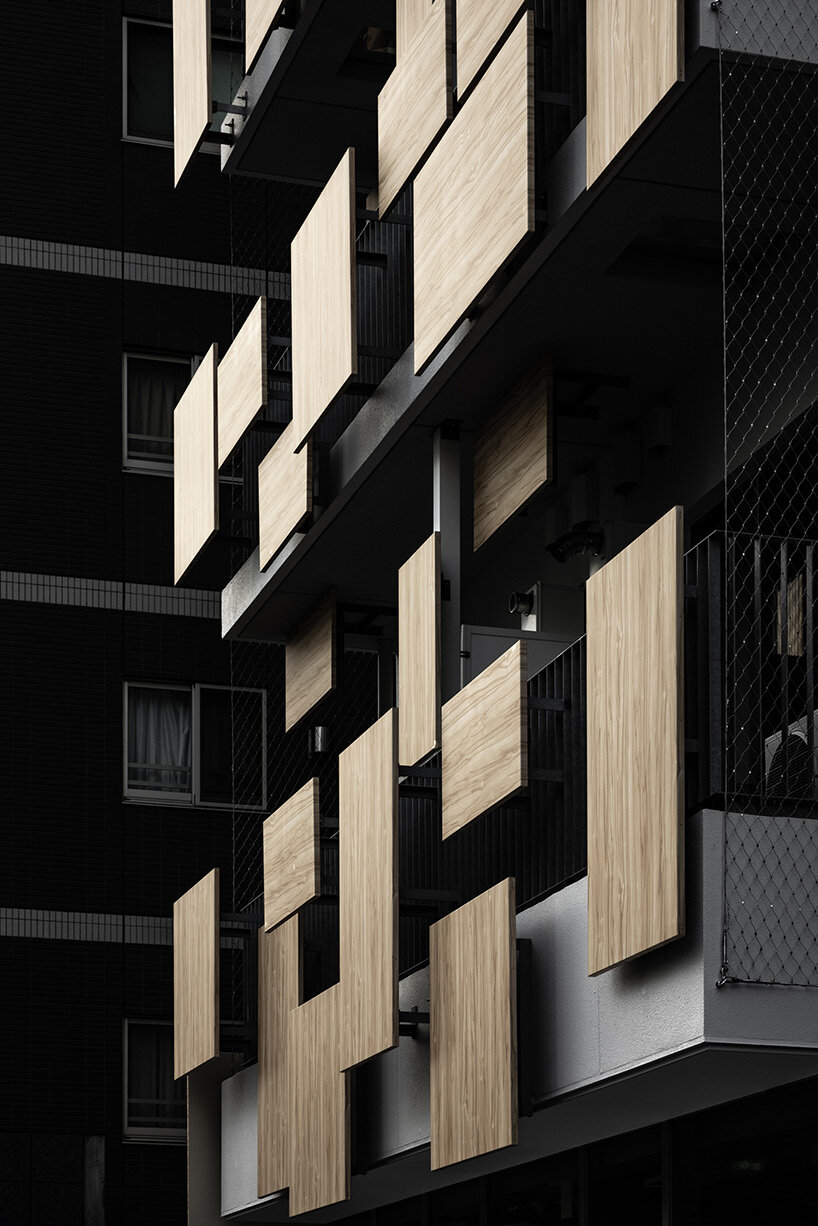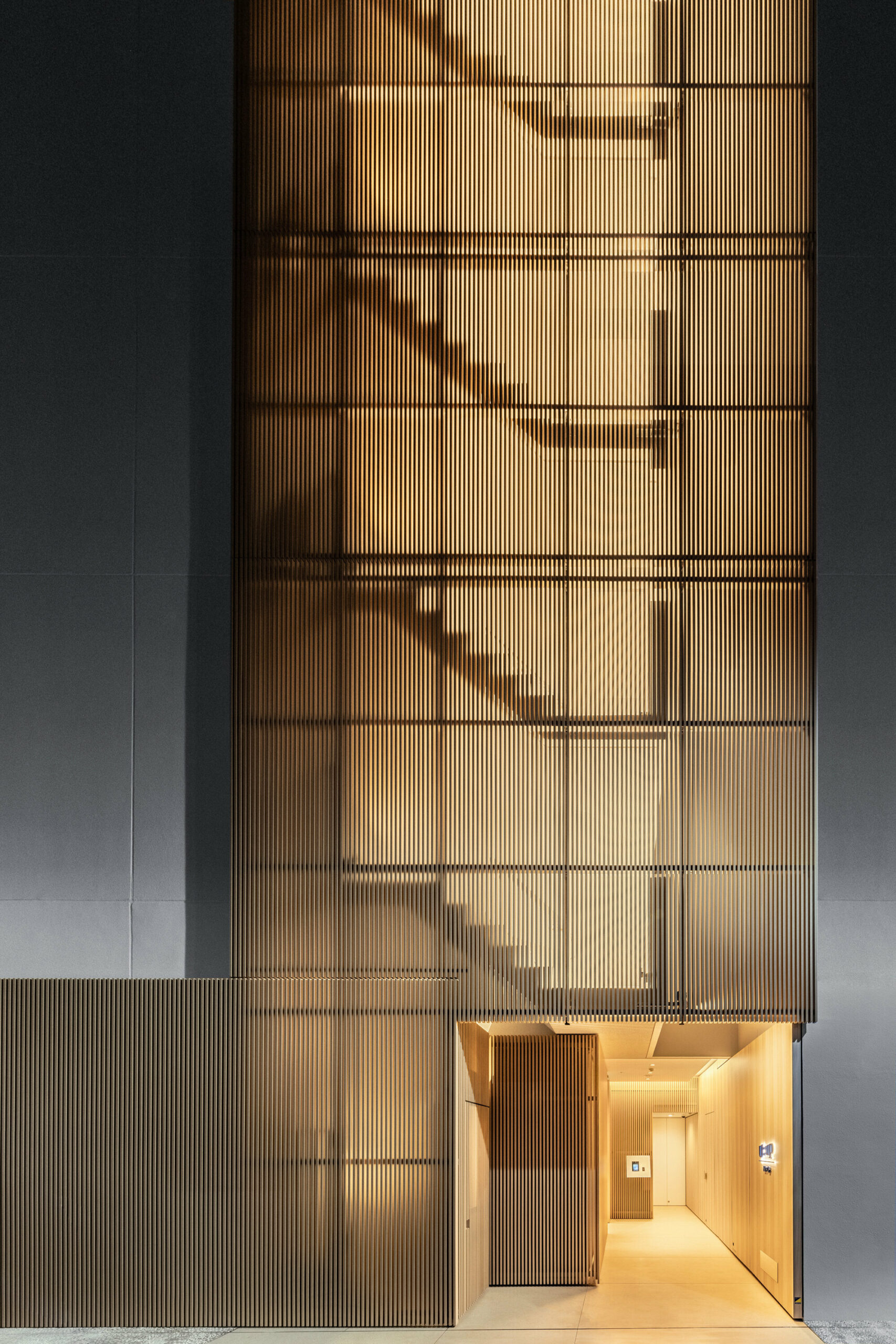 project info:
name: U:up Yotsuya
architects: Kengo Kuma & Associates
construction management: Index Engineering Co., Ltd.
location: Shinjuku Street, Tokyo, Japan
myrto katsikopoulou I designboom
sep 18, 2022