anonym studio's fn house  
In a dense residential district along Pracha Uthit Road in Bangkok, Thailand, Anonym Studio designs their new FN House as a series of stacked geometric volumes, in a raw yet intricate expression of a rustic tropical aesthetic. The new home reveals an imposing, bold front, with a gray polished mortar and natural rust-colored facade that conforms the structure to humbly connect with its neighbourhood context. Contrasting the exterior's rigid geometric forms and raw, tactile materiality, the interior conveys a warm ambience. Abundant natural lighting, soft and light tones and textures, and minimal forms enliven the space and endow elegance and comfort for the residents.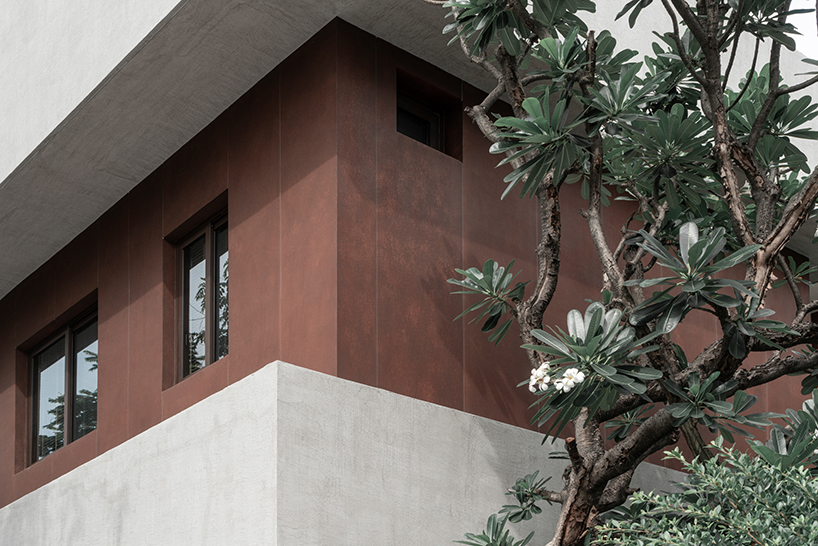 all images courtesy of Anonmm Studio
the home emerges as a series of stacked, geometric volumes
The rigid stacking geometric forms give FN House a bold and prominent presence on the street front. Placed on a narrow 500 square meter site the house sits close to the neighbouring boundary on its south. To deal with the site constraints, the main living spaces on the lower level are elevated 1.2 meters above the ground, which combined with the double-height glazed facade and spacious opening, improve visual conditions without compromising the residents' privacy. The double volume and large windows maximize natural light intake and ventilation, both of which penetrate the living space and create a comfortably illuminated, airy ambience.
Taking into account the requirements and personality of the clients and the requirements of the site, Anonym Studio's design reveals a harmonious expression of a raw and rustic tropical aesthetic. A contrasting combination of tactile gray polish mortar and natural rust-colored finishes appear throughout the house, dissolving the threshold between interior and exterior. Despite the rustic textures, FN House's interior features softening light tones, minimalist forms and lightweight glazing that exude a warm ambience. A combination of warm white paneling, white travertine tiles and natural oak express tenderness under the natural light. Through the interior and hovering above the open living room, a softly curving white mezzanine balcony becomes a statement feature and surprise architectural element, its large sweeping form contrasting the rigid geometry of the facade.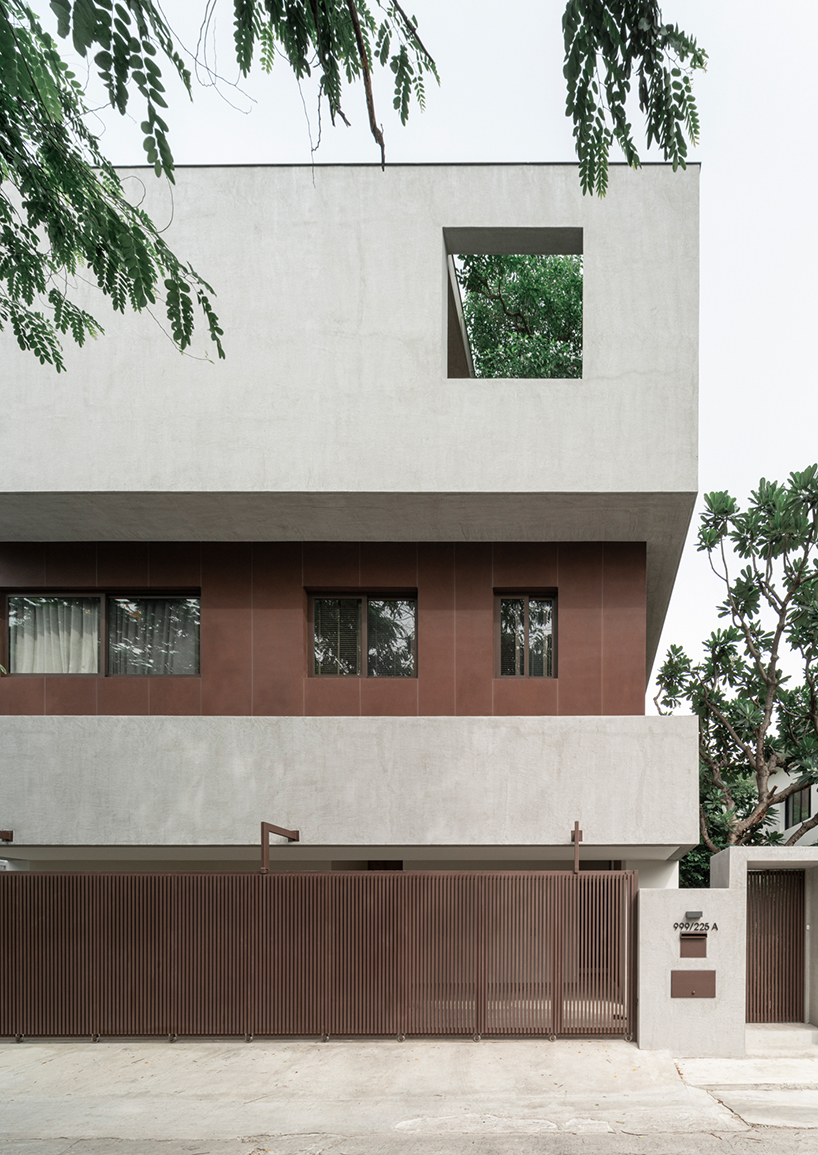 exterior
an orderly harmonious interior 
In line with resident's requirements for a neat and orderly place to live, Anonym Studio employs meticulous constructions details, consistent material usage and well-organized alignment. 'Even once house construction work is completed, the users' life and experience in it have just started', note the architects. 'This house is never-ending space that leaves room for materials to grow along with life within this place through the passing years, through tropical rain and western sun. House with time and space is incomplete, it is a complete growing experience'.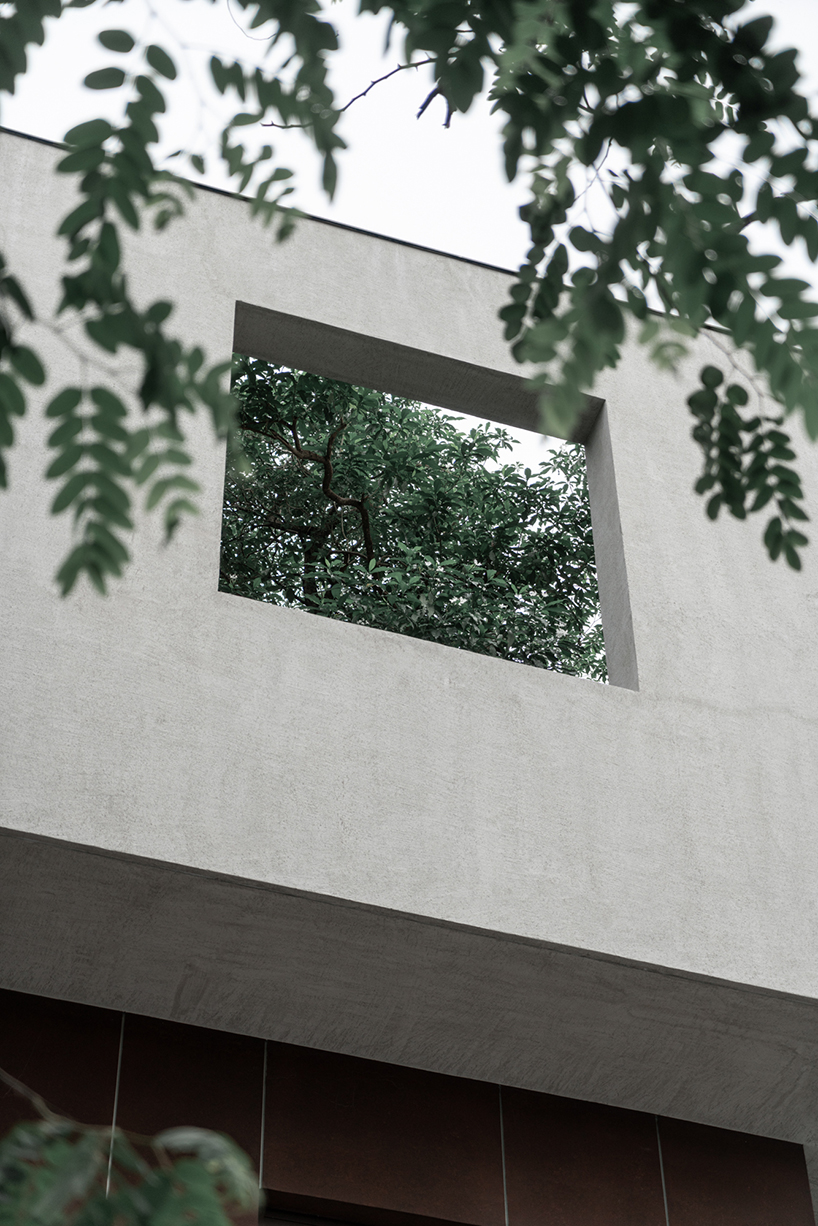 a scene for nature