Azuma Makoto unveils 'MEXX' at AZULIK UH MAY / SFER IK in Mexico
Perched within the Mexican jungle, at the heart of the Yucatan peninsula, the AZULIK UH MAY / SFER IK arts center is home to Azuma Makoto's latest floral installation 'MEXX'. Marking Makoto's largest work to date, the monumental floral sculpture was created in response to the museum's unique biophilic design and the surrounding wilderness. 'I wanted to create a biophilic installation in the Mayan jungle and designed MEXX as a medium that creates a dialogue between humanity and nature.' the Japanese botanical artist revealed in a previous interview with designboom (see more here).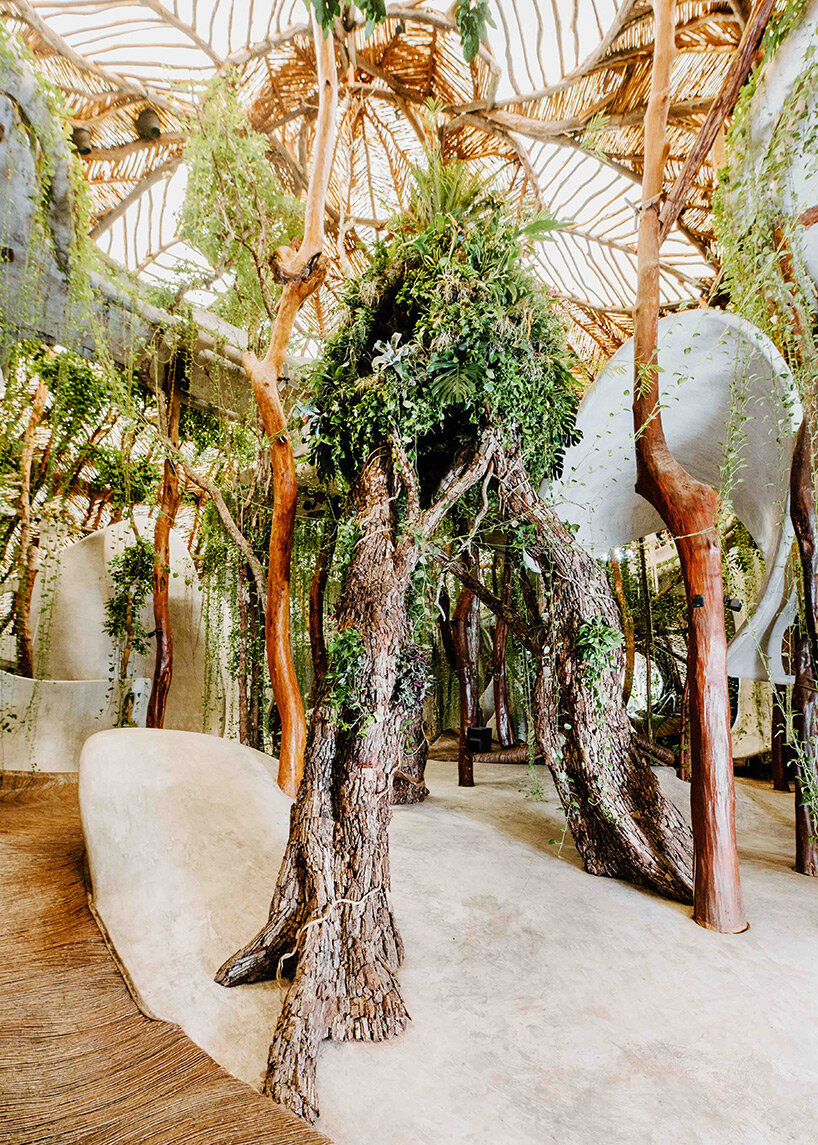 all images courtesy of Azuma Makoto
botanical sculpture blooming alongside SERK IK's architecture 
With MEXX, Azuma Makoto delves into the ideas of coexistence and symbiosis. The massive installation is composed of locally sourced materials, just like the museum building which is made with vines, concrete, and fiberglass. Comprised of a massive array of live indigenous flowers, the piece paints a picture of the country's biological wealth. Throughout the exhibition, which will be on display until early September 2022, the sculpture will bloom and grow within the museum space, further blurring the lines between the man-made and natural worlds.
'As MEXX is composed of all-natural materials, you can feel the power of nature with all your senses and understand that humanity is just one with the natural environment. also, MEXX will continuously evolve as the plants and flowers bloom and grow and then retreat as they wilt over time, simulating our lifecycle.' the Japanese artist explains.
The immersive work also incorporates the Japanese concept of 'Ma' or negative space, serving as both a performance and an artefact.  The installation fills in the space of SFER IK's great architecture and its natural elements, questioning whether an artificial ecosystem can achieve symbiosis and harmonize with nature.  'Flowers already represent the complete existence of beauty when they are in nature, so I always keep in mind that my work should not be an imitation of nature; I must create different expressions of beauty.' Azuma Makoto says. SFER IK and Azuma will donate all living flowers to the local community after dismantling the installation.