speaker bag by balenciaga and bang & olufsen
Balenciaga collaborates with Bang & Olufsen for The Speaker Bag, a new concept for sound art and listening that has been milled, hand-polished, and anodized to soundtrack the fashion house's 51st Couture Collection. The duo looks into the styles, slopes, and sculptures of Balenciaga handbags and tailors their collaborative speaker to follow their shape, introducing a portable sound device that doubles as an accessory. Bang & Olufsen says that each piece is milled from a single block of solid aluminum, before being pearl-blasted, anodized, and hand-polished at Bang & Olufsen's Factory 5 in Struer, Denmark over a period of several days to perfect its satin finish.
The grills construe a pattern of speaker holes to ensure the best sound quality without compromising on a sleek aesthetic. A door at the rear of the speaker opens to reveal a storage compartment wrapped by hand in Balenciaga's Italian lambskin leather. The speaker's buttons are found along the curve and adjacent to the bag's handle, and the names of Balenciaga and Bang & Olufsen are lasered onto the aluminum. The device can last up to 18 hours and can be played using Bluetooth among its multipoint connectivity. The Speaker Bag has also been created as a limited edition with only 20 available units and will only be sold at select Balenciaga boutiques and at their Couture show in Paris.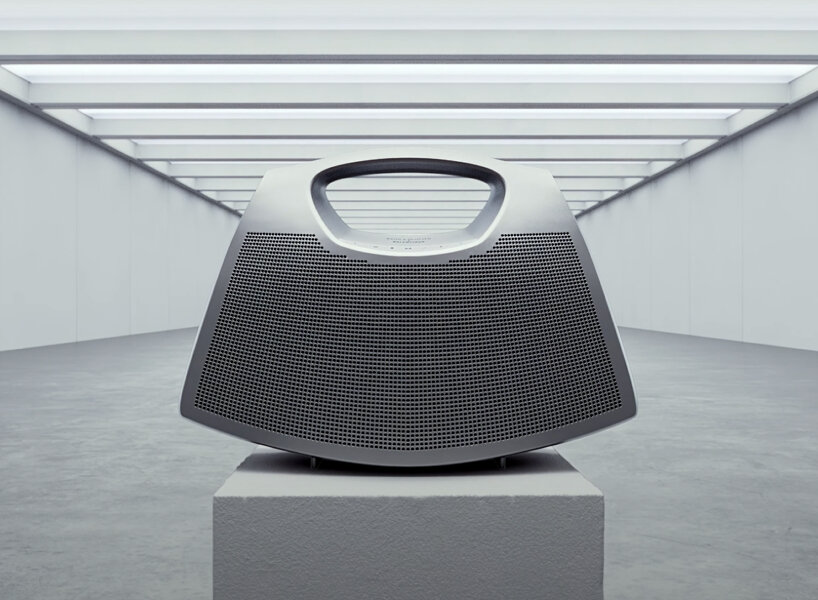 images from Bang & Olufsen and Balenciaga
speaker bag as haute couture hi-fi
Balenciaga's Georgian-born Artistic Director, Demna, finds a transformative power in Couture and its ability to drown out the hustle and noise of the everyday. His designs are dubbed as radical that seem to push the boundaries of what is possible and draw from rethinking received opinions. This is where Bang & Olufsen and The Speaker Bag step in. The Bespoke program of the Danish audio brand reimagines its products to meet the needs of its customers. In this case, it shows through the Speaker Bag that gives off a personal take on the concept of portable music, making it fitting on the catwalk, on the street, or inside one's home. Bang & Olufsen urges its customers to think of it as 'Haute Couture hi-fi'.
From the appearance of the Speaker Bag in the recent couture show of Balenciaga, creatives may also consider using the device for their sound art, and music enthusiasts may now even host spontaneous raves and parties. Bang & Olufsen says that its new collaboration with Balenciaga speaks of the collective ideals and values both brands share. 'We believe that people should be able to tailor their sound system to match their exact sonic and aesthetic preferences, without ever compromising on sound quality,' the company says. The duo works with one solid block of raw aluminum that conceives a continuous flow of the design from handle to base, the seamless attention to detail forecasting the two brands' rich heritage of design perspective.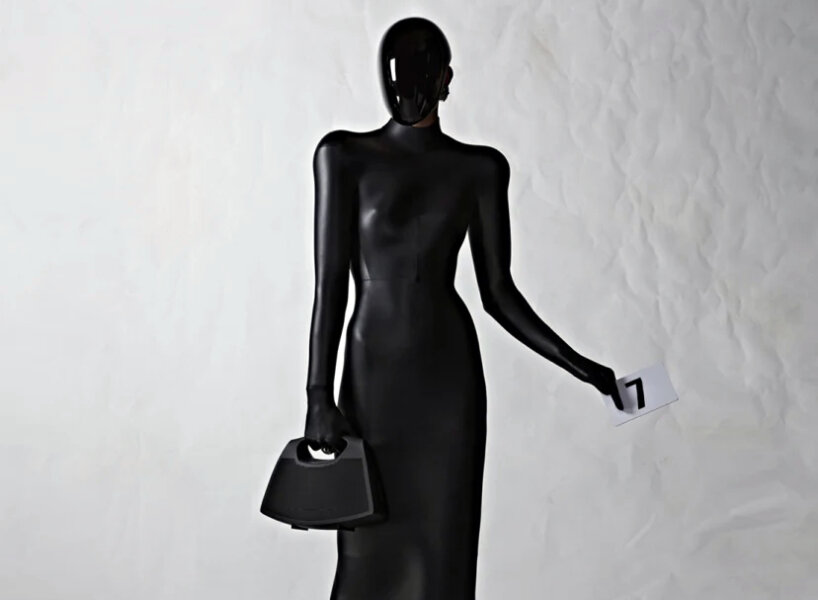 Balenciaga and Bang & Olufsen's Speaker Bag plays for 18 hours & via multipoint connectivity
From Bang & Olufsen's aluminum factory
Bang & Olufsen's CEO Kristian Teär says that the collaboration demonstrates the audio brand's abilities to cater solutions to its customers by making endless configurations within sound and design. For him, working with Balenciaga has been an incredible experience and will also shape how the audio brand will drive products and experiences that aim to disrupt the technology market in the future.
Miklu Silvanto, Bang & Olufsen's Chief Design Officer, echoes the CEO's statement by commenting that the Speaker Bag testifies to what happens when two very companies with a heritage of craftsmanship join forces. For him, the term Haute Couture means 'custom, exclusive, culture creating, and the art of making by extremely skilled craftsmen'. He invites viewers that from the aluminum factory to Balenciaga's atelier, it is imperative for them to see, hear and feel the Speaker Bag.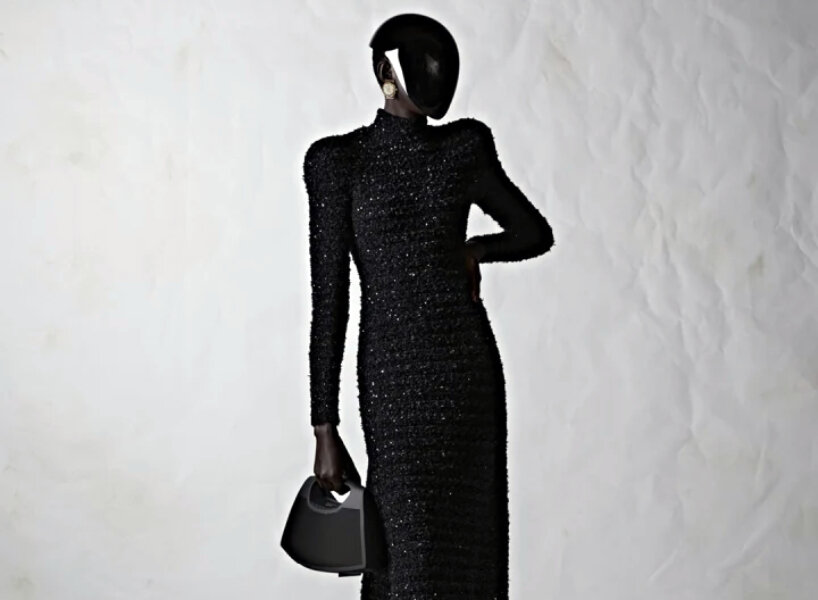 the device accessory has been milled, hand-polished, and anodized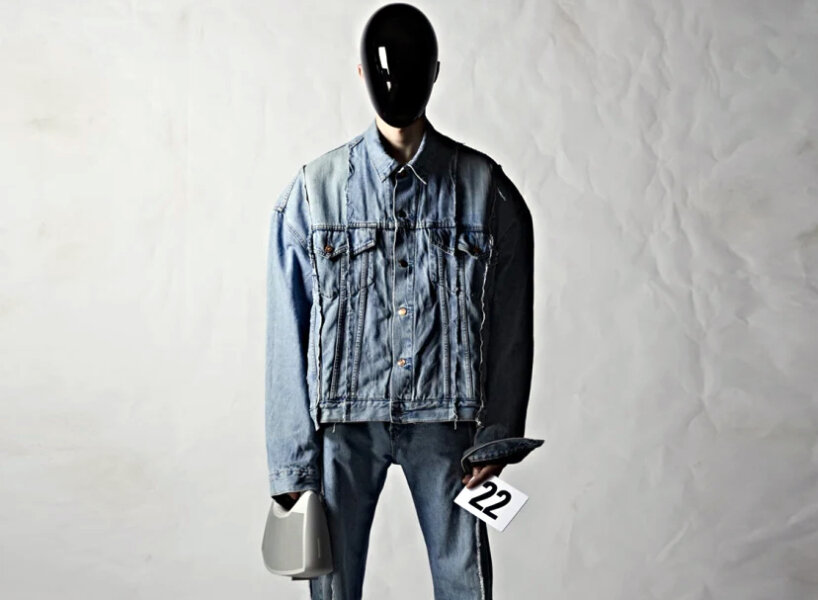 the Speaker Bag can last up to 18 hours and can be played via bluetooth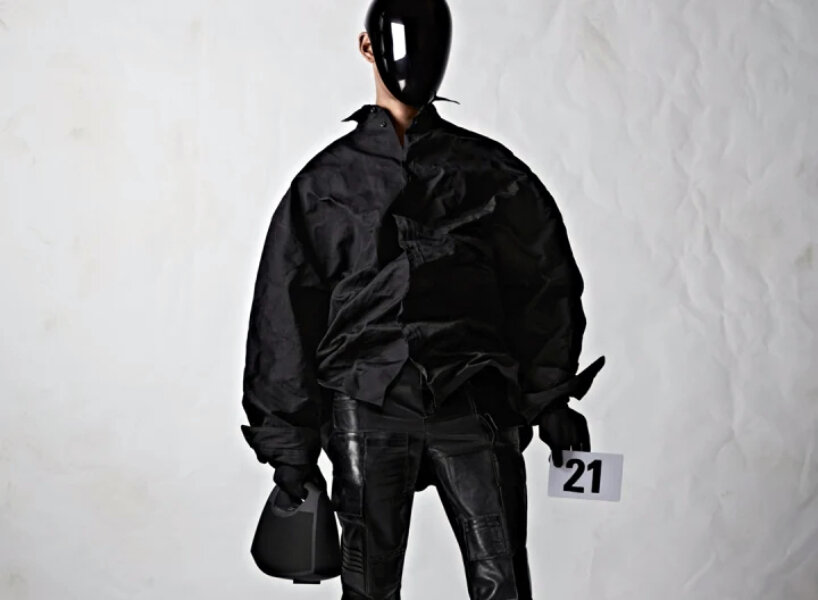 only 20 editions will be available to purchase at Balenciaga Couture store in Paris.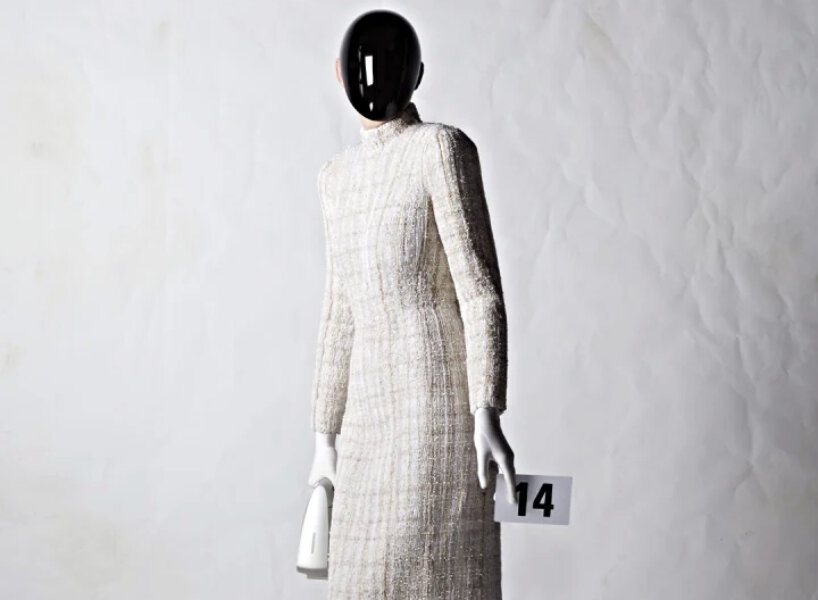 the Speaker Bag appeared during Balenciaga's 51st Couture Collection