bjark ingels group learns from esbjerg
Bjarke Ingels Group / BIG reveals its vision for an educational campus on Denmark's Esbjerg Island. The masterplan will form a new framework for a city and campus environment that will reimagine the typical approach to education. The organization of the new proposal — still just a concept — is informed by the current site conditions which include noise from the harbor and strong winds from the west, along with high tides, storm surges, and sunlight.
The interior space of the campus is housed within a continuous perimeter, which follows the profile of the existing platform. This wall will enclose a lush, landscaped garden open to the sunlight and shielded from strong winds. What's more, the varying height of the perimeter block will ensure that everyone has views of either the park of the sea.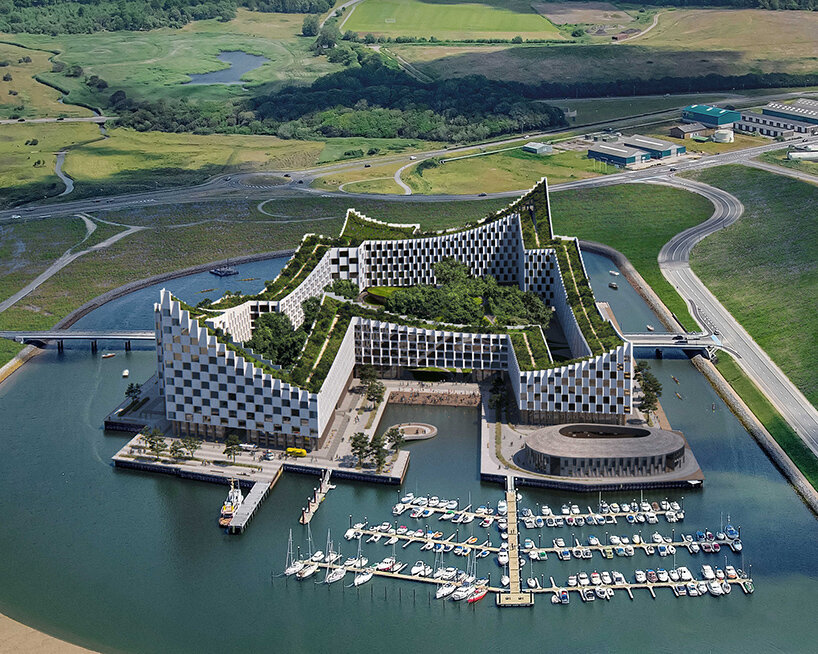 images by Mir, courtesy BIG
a campus for denmark's growing city of esbjerg
The architects at Bjarke Ingels Group / BIG unveil this ambitious vision as part of Denmark's Esbjerg of the Future Vision 2025. The city is expected to grow in population to become an education-centric destination. The plan claims to 'have skilled labor for all, become a sustainable energy monopoly, a digital hub of Northern Europe,' and will 'become a strong tourist destination on the Wadden Sea with optimal conditions for entrepreneurs.'