harmonizing with crete's wild landscape
The Athens-based architects at Block722 have completed its 'Hill House' as a celebration of this nearly untouched swath of land in Crete. The private dwelling is embedded into the northern foothills of Thrypti mountain range on the eastern side of the island, and takes shape as a cluster of stone volumes integrating natural plant life atop their terraced roofs.
Respecting its natural context, the architecture discreetly harmonizes with the mountains, plains, and mediterranean sea beyond. The structure is sited along a sloping plot of wild land and negotiates the topography with stepping terraces. At the same time, the design team honors the richness and heritage of the island's traditional craftsmanship through a contemporary lens.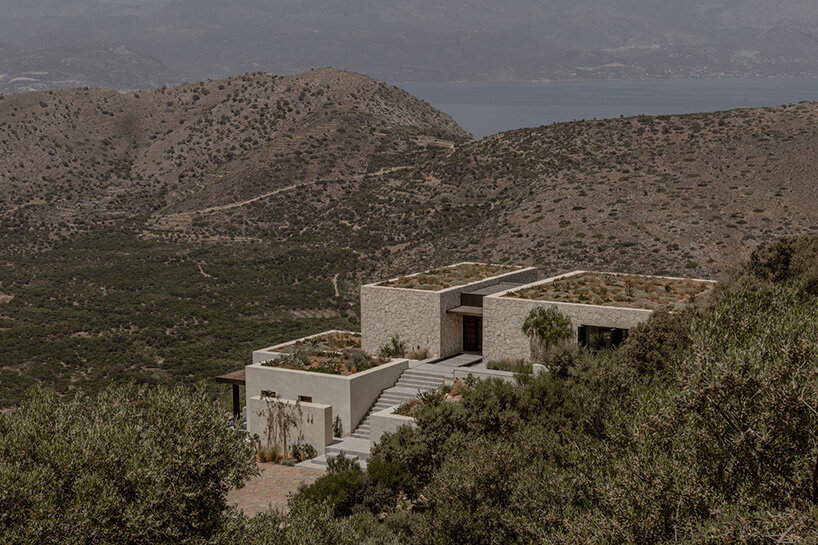 images © Ana Santl | @iamnotana
inside the hill house
Block722 (see here) navigates the mountainous terrain by siting its Hill House down a sloping pathway, secluded from the main road. The open-air circulation becomes the spirit of the space, as the total mass of the building is broken down into a collection of disparate volumes interconnected by breezy footpaths.
The main house comprises two low blocks linked by a shaded patio, with one hosting a bedroom suite and the other integrating the kitchen, dining, and living areas. Along the lower level, two guest bedroom suites open broadly outward toward sweeping views while a gym and second living area are nestled into the hillside.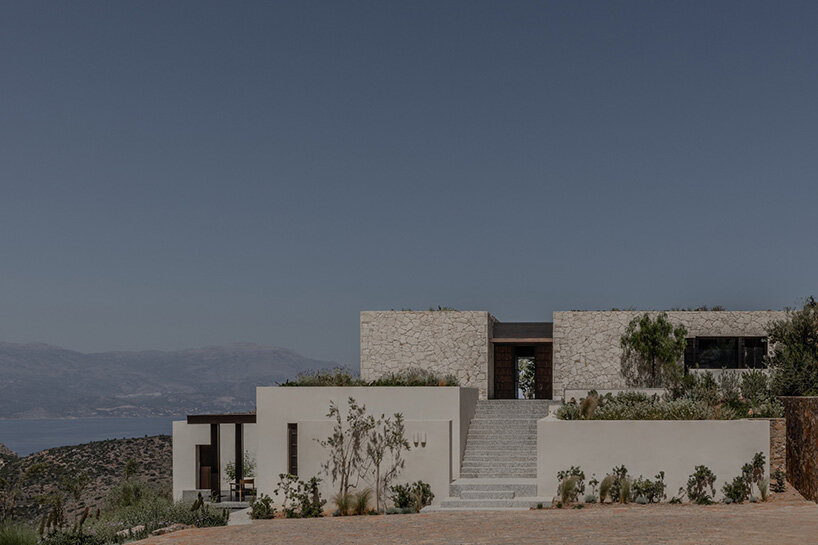 built with natural materials and local craft
With the design of its Hill House, the architects at Block722 make use of natural materials — including wood and stone — which echo the local vernacular. Contrasting the rusticated materiality, the interiors are curated with a distinctly contemporary atmosphere. The team notes its 'inherent Scandinavian sensibility and organic minimalism' which it hybridizes with 'Japanese architecture influences.'
Block722 teamed up with local artisans during the construction of the house, both for high-end architectural details and bespoke furniture pieces built of marble, wood, stone, and terrazzo. The collection of furniture pieces together make up the studio's ANATA collection.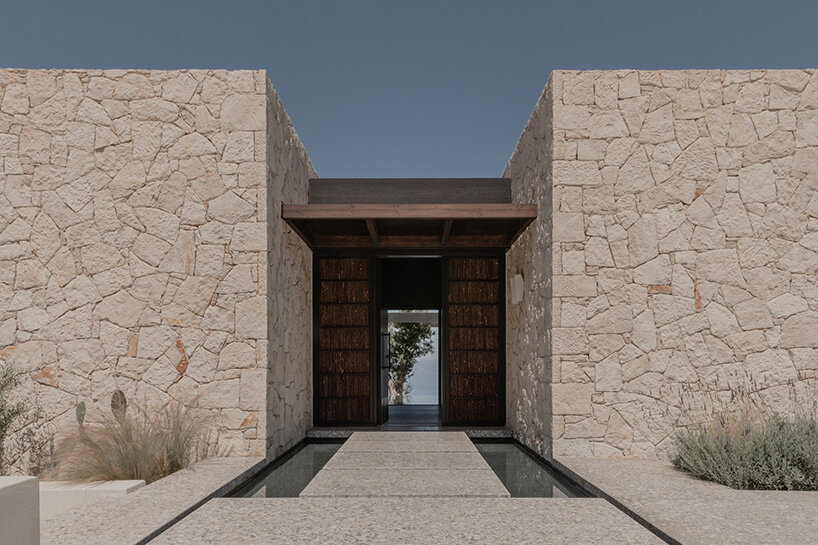 the main house comprises two stone volumes connected by a shaded patio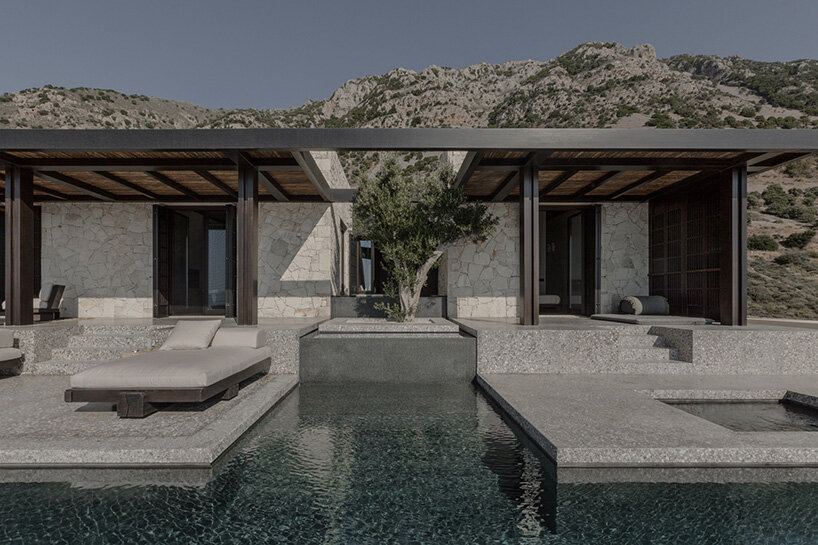 the powerful sunlight of Greece defines shapes, surfaces, and textures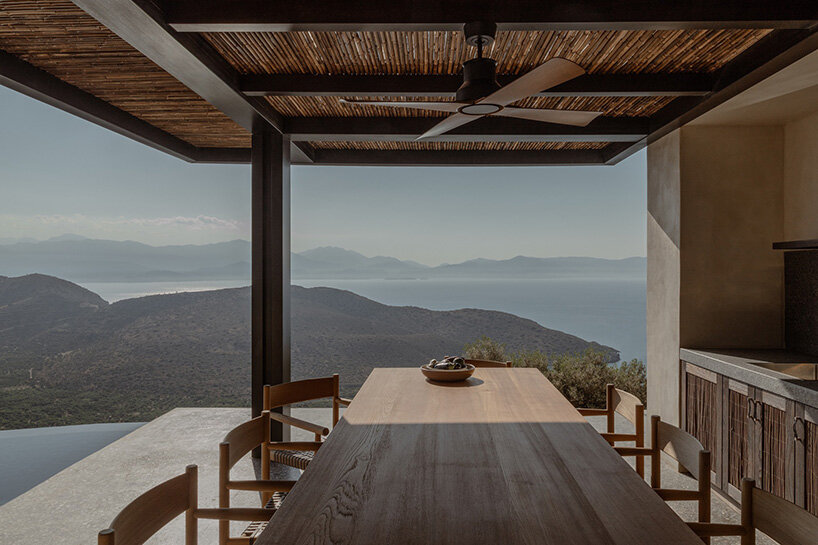 outdoor space is optimized with shaded terrace