a new ceiling for robotics researchers
A research team at ETH Zurich displays a decorative new ceiling called the HiRes Concrete Slab, which had been created with a new, energy-saving fabrication method. The prototype occupies ETH Zurich's NEST Research Building — a so-called living lab which had just been completed this past fall in Dübendorf, Switzerland. 
The work has been installed within an office space used by a robotics research group, and showcases the advantages of the technologies — such as 3D-printed formwork — which the team is currently exploring.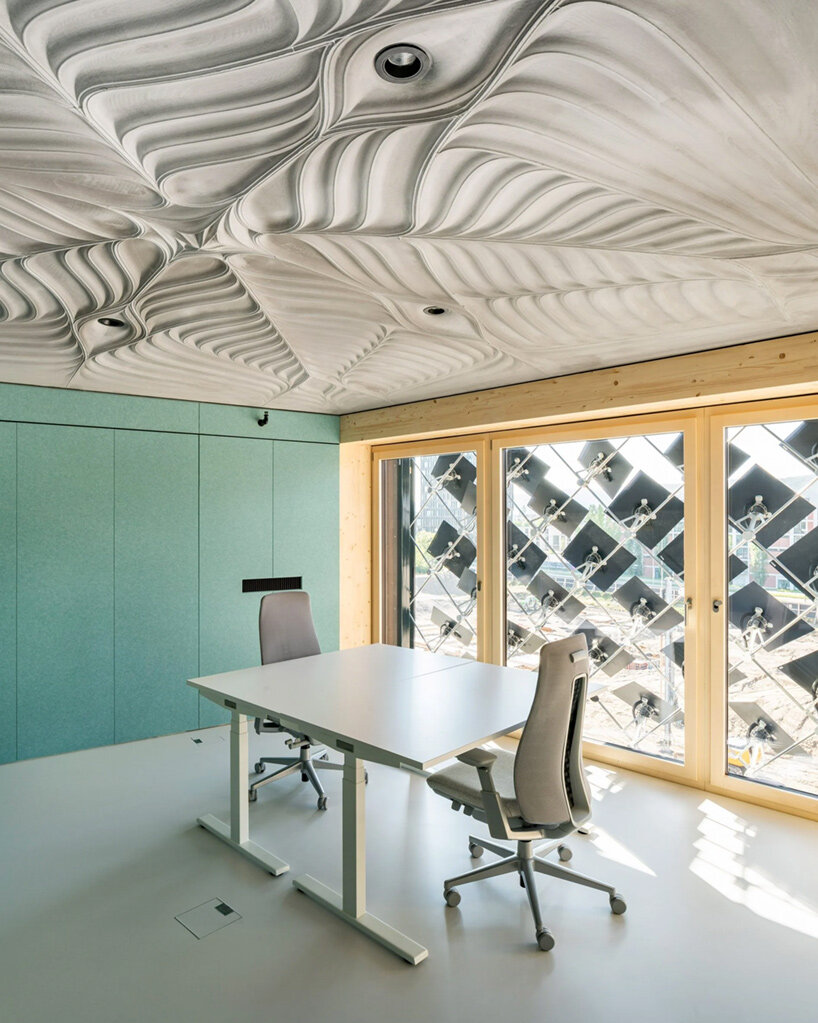 image © Andrei Jipa
The innovative fabrication process of the hires concrete slab
The development of the thin-shell HiRes Concrete Slab involved a collaboration between ETH Zurich's Digital Building Technologies (DBT) team, its Block Research Group (BRG), and Architecture and Buildings Systems (A/S). The work at once showcases the function and efficiency of the technology and the 'spectacular aesthetic of free form.' 
To make the slab, concrete is poured into 43 thin 3D-printed molds which are held by a laser-cut timber waffle. This method requires minimal material which allows the team to integrate building services including heating, cooling and ventilation during the construction process. Four custom ventilation ducts developed by the A/S team were 3D printed with polymer into the structure before the concrete was poured.
The team comments: 'This new approach can have a significant positive impact on the built environment: reducing embodied carbon and operational energy, increasing user comfort, and giving architects unprecedented design freedom.'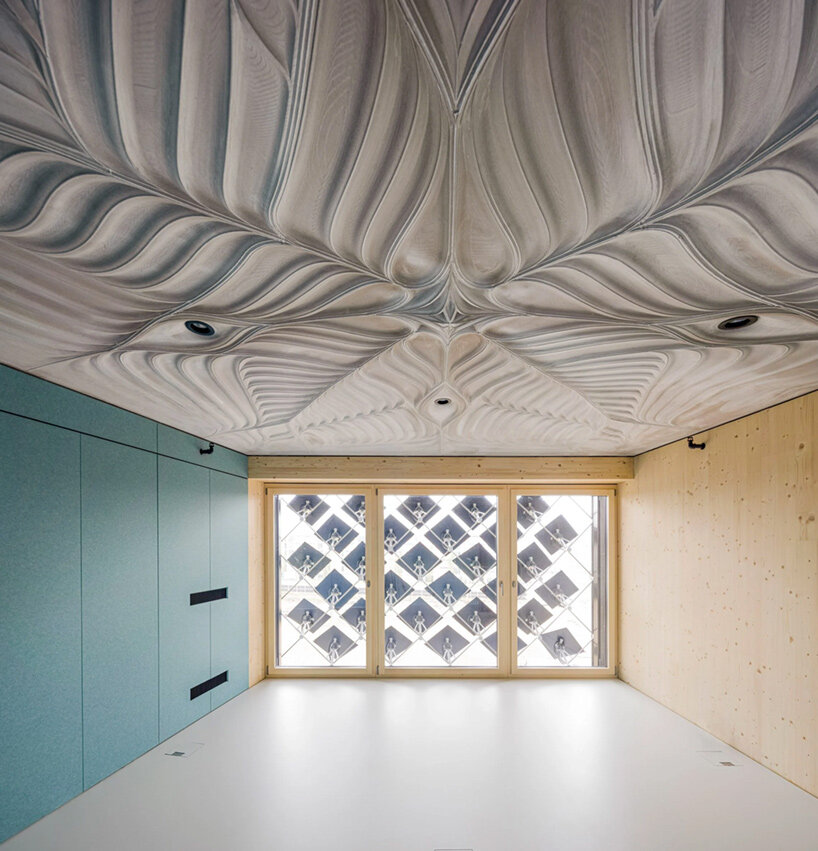 image © Andrei Jipa
an ultra-thin slab by eth zurich
The HiRes Concrete Slab at ETH Zuruch's NEST research building takes shape as a thin, doubly-curved shell based on the structural concept developed by BRG. The group elaborates: 'Vertical stiffeners transfer loads to the boundary supports through compression forces only. The forces are concentrated in the corners, where their horizontal thrust is distributed to post-tensioned ties.
'Thus, material is placed only where it is structurally needed, according to the flow of forces through the shell. This approach results in a 70% reduction of material compared to a standard reinforced concrete slab.'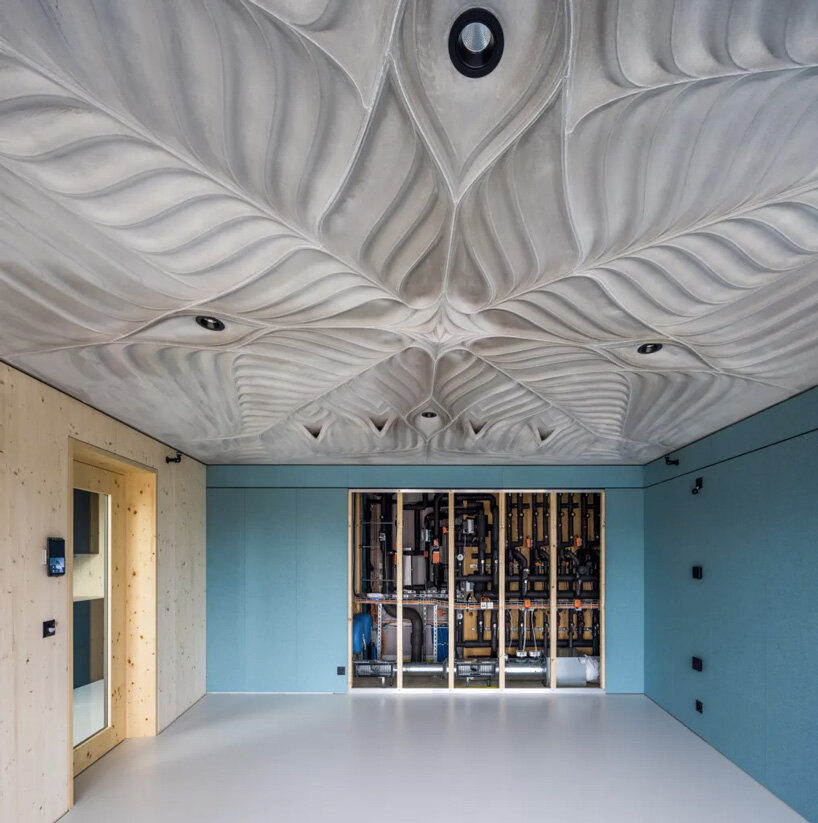 image © Andrei Jipa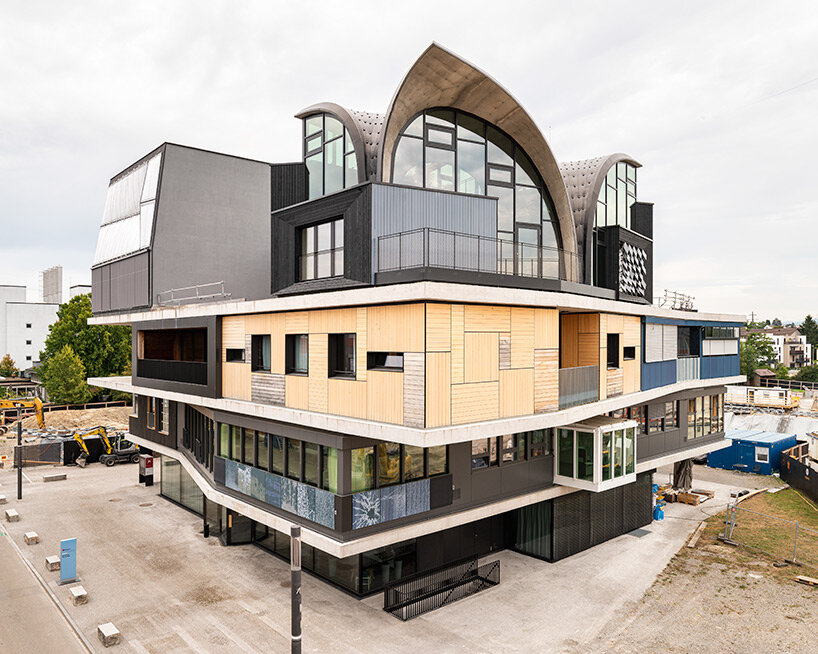 the decorative ceiling occupies ETH Zurich's NEST Research Building in Dübendorf, Switzerland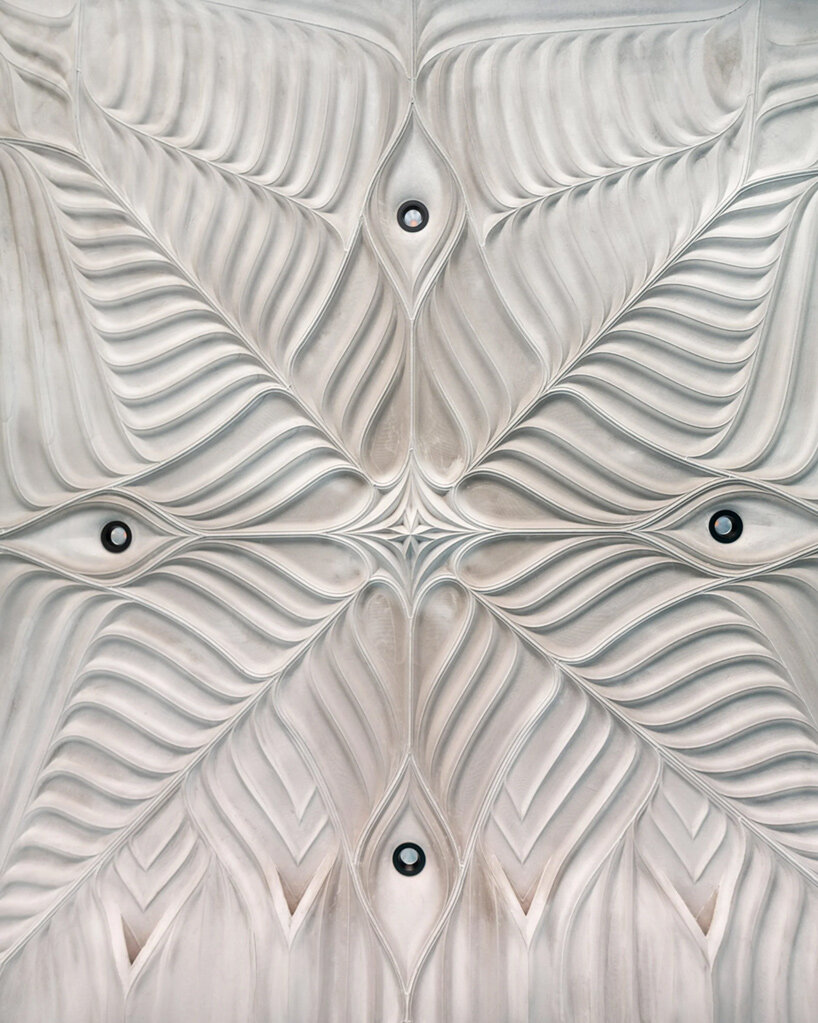 image © Andrei Jipa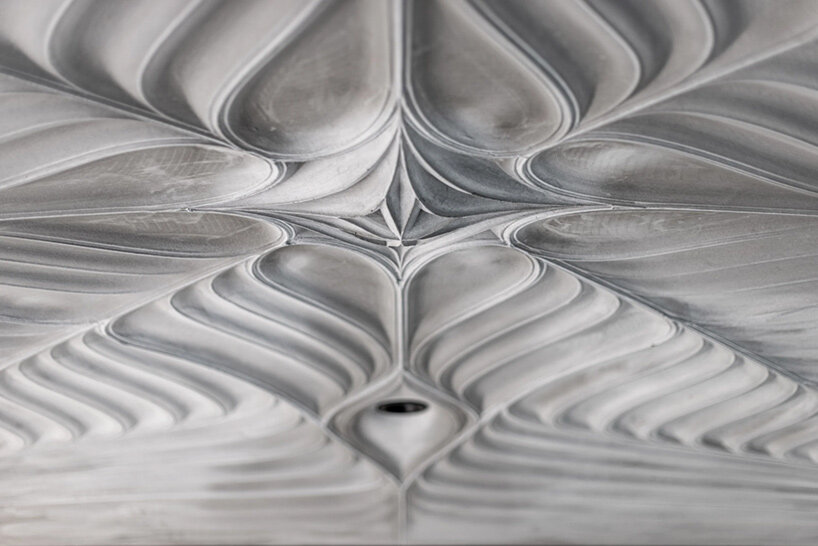 image © Andrei Jipa