'c6 house' by hcra design nestles in the vietnamese countryside
Opening onto a rice field, 'C6 house' is a typical tube-shaped residence nestled in Vietnam's Vinh Phuc province, welcoming the cool summer wind and expansive vistas thanks to its southeast orientation. Architecture practice HCRA Design completed the 90sqm dwelling for a young couple and their two sons, creating a modern split-level structure that is intimate and close to nature.
Responding to the challenges of the narrow land, the architects laid out the main spaces at squared angles. Corridors, atriums, and bathrooms were all placed at diagonal angles to not overstate their presence. The resulting split-level design enhances natural ventilation while the height difference between different levels strengthens visual interaction.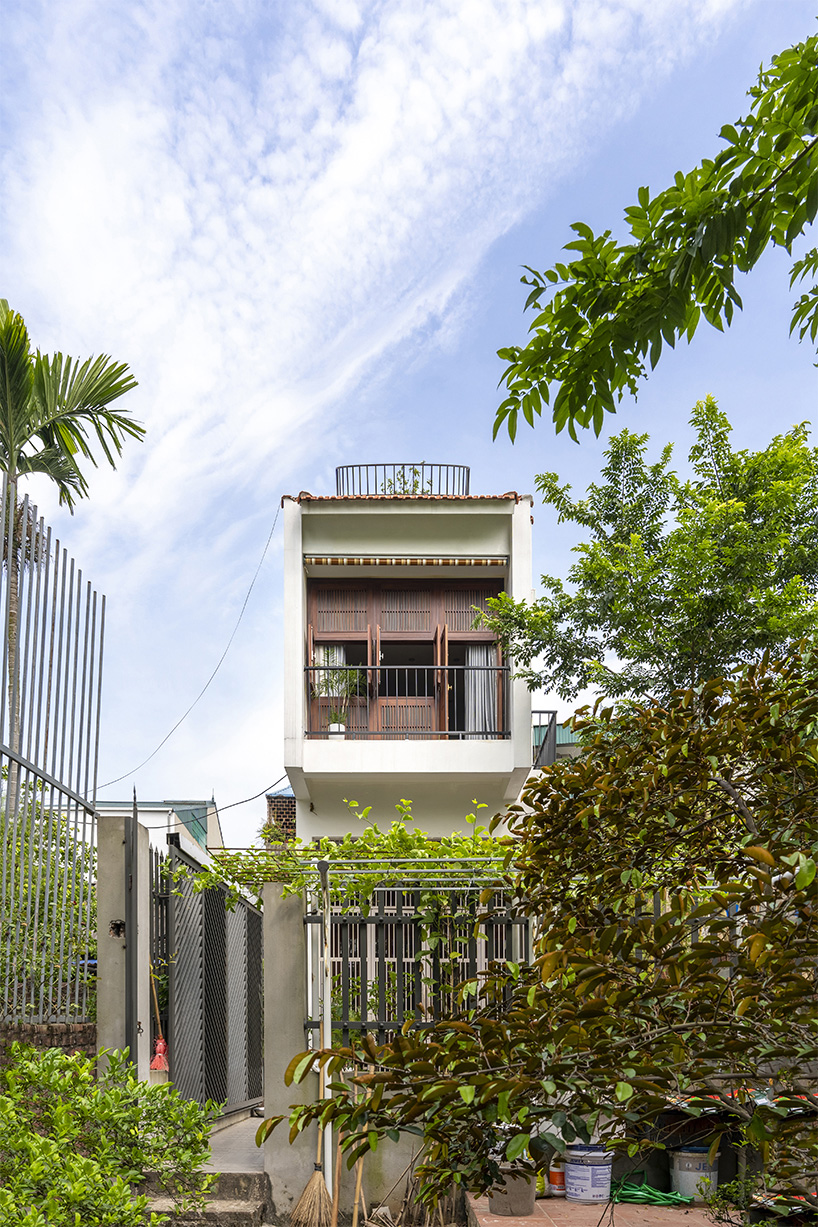 all images © Hieu Nguyen
a 90 sqm dwelling built for modern comfort 
The team at HCRA Design (see more here) organized the program inside 'C6 House' as follows. The first floor hosts the living room, kitchen, dining room, and guest bedroom. The level above it has two bedrooms, one for parents and the other for the boys, each on one side of the house. Wedged between both rooms is a shared space where family members can gather and play at different times of the day.
Finally, the third floor holds a worship area and storage room. The worship room opens to the terrace in front of the house, fitted with a roof punctuated by an elliptical opening evoking a distorted balcony with a balustrade. This organically-shaped skylight frames a unique view of the lush rice field ahead as well as the idyllic town nested below the distant mountains of Vietnam.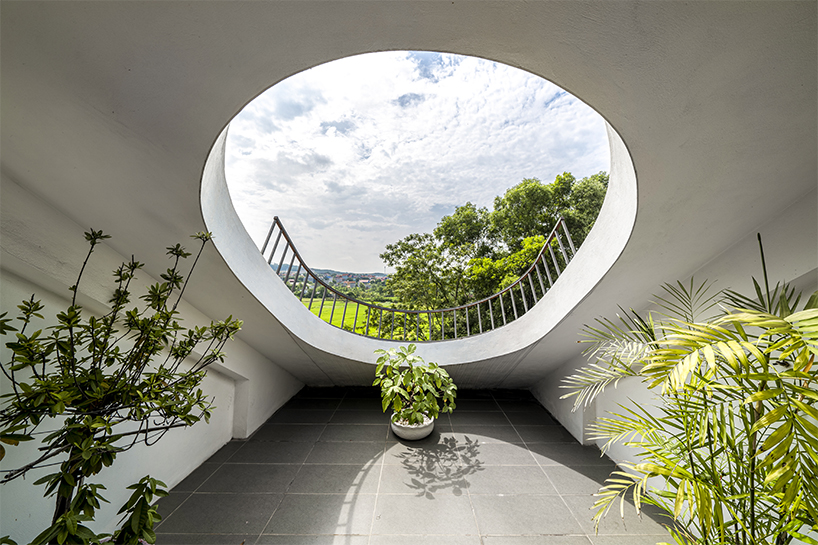 elliptical skylight on the third floor, framing the rice field and town ahead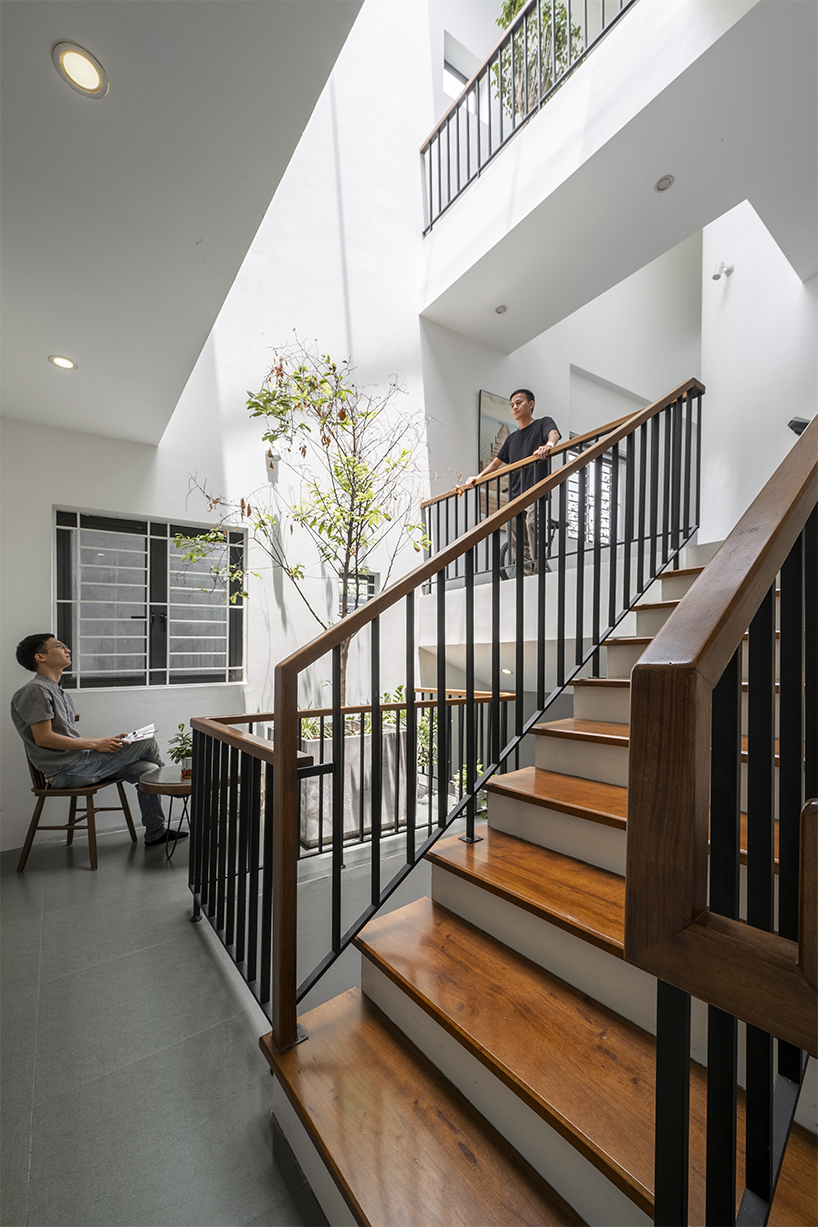 the height difference between floors enhances visual interaction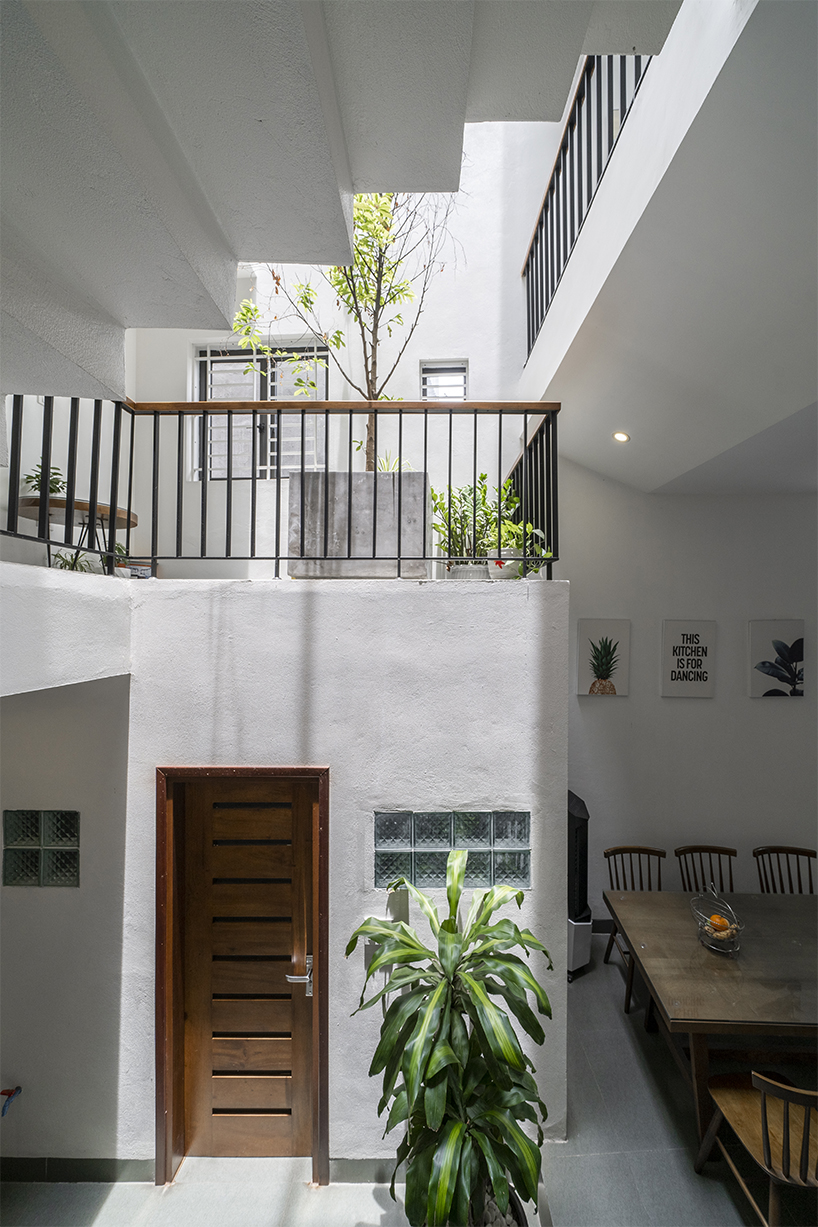 natural light enlivening the modern and intimate 90 sqm living space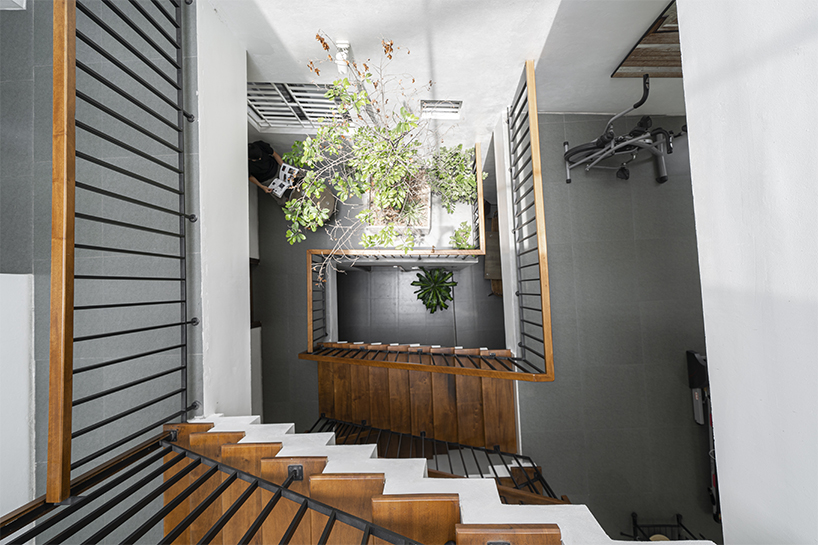 top view of the split-level structure by HCRA Design