tiny and sustainable homes by common knowledge
With the goal of spreading access to sustainable and affordable living, Irish social enterprise Common Knowledge has developed a new housing option with its Tigín Tiny Homes — named for the Gaelic word meaning small cottage. The micro-home is the result of a partnership with Margent Farm, a hemp farm in Cambridgeshire. With a facade of corrugated hemp panels, cork insulation, and natural rubber flooring, the twenty square-foot space envelops its occupants in natural materials. This responsibly-sourced materiality is at once an expression of the team's primary goals — sustainability, affordability, and conscious design.
The group aims to help those struggling to buy a home. While Common Knowledge offers the tiny dwellings ready-made for purchase, those interested are able to build their own. Common Knowledge writes: 'We've spent the past few months working on our Tiny Home Project, which set out to create an open-source tiny house design, whilst empowering more than 120 people to build one themselves as part of our Build School programme.'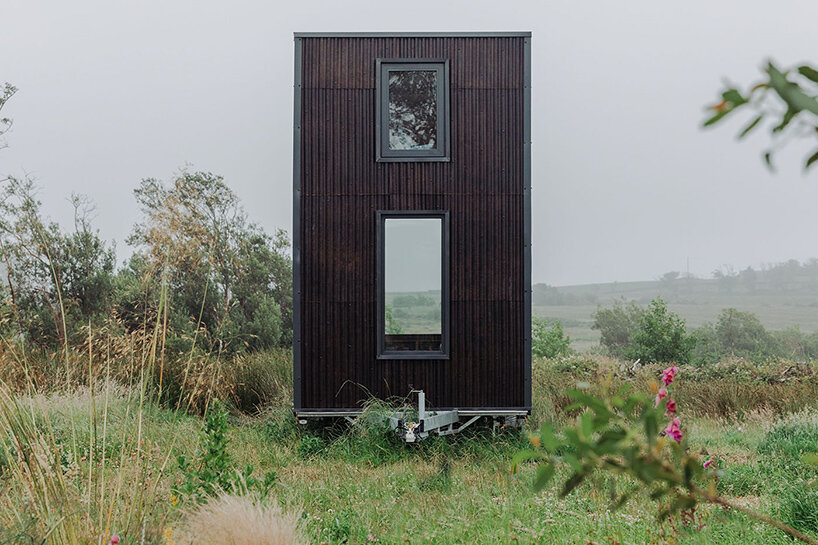 images by Shantanu Starick | @shantanustarick
common knowledge's larger mission
Common Knowledge first began the Tigín Tiny Homes project in response to the ongoing housing crisis in Ireland which is seeing increasingly rising rents and mortgages. The team hopes that the project will help those seeking to 'escape the rent trap.' With the dwellings, the group offers training schemes to teach residents to build and repair their own spaces. Overall, the project is working to 'empower people to take action on the housing and climate crises.'
Common Knowledge founder Fionn Kidney explains: 'Ultimately, the plan of our Tigín project is not just to build these Tiny Homes, but to teach more than two hundred people with the skills to build these or any other project themselves, whilst creating and releasing a free-to-use blueprint at the end of this year.' For now, the homes are ready to purchase for €55,000 (around $54,800 USD).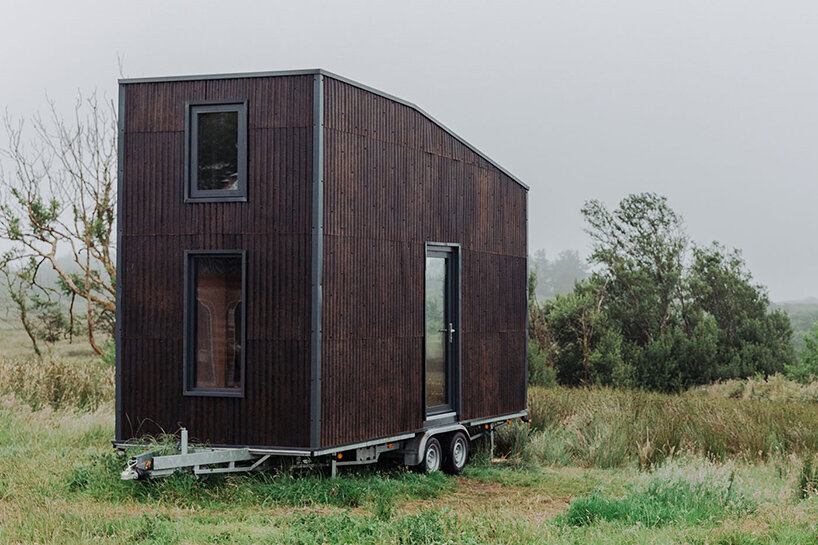 Inside the hemp homes
Inside, Common Knowledge's Tigín Tiny Homes are organized across two levels. This includes the main space with a mezzanine overhead accessible by ladder. While this loft space hosts a large bed, the main level is fit with a window seat that doubles as a second bed. Meanwhile, a kitchenette, a toilet and shower, and a workspace are found on the main level. Ensuring a lightweight structure, the team makes use of hemp panels created with a combination of a sugar-based resin sourced from plant waste, and UK-grown cannabis plant fibers from Margent Farm (see here).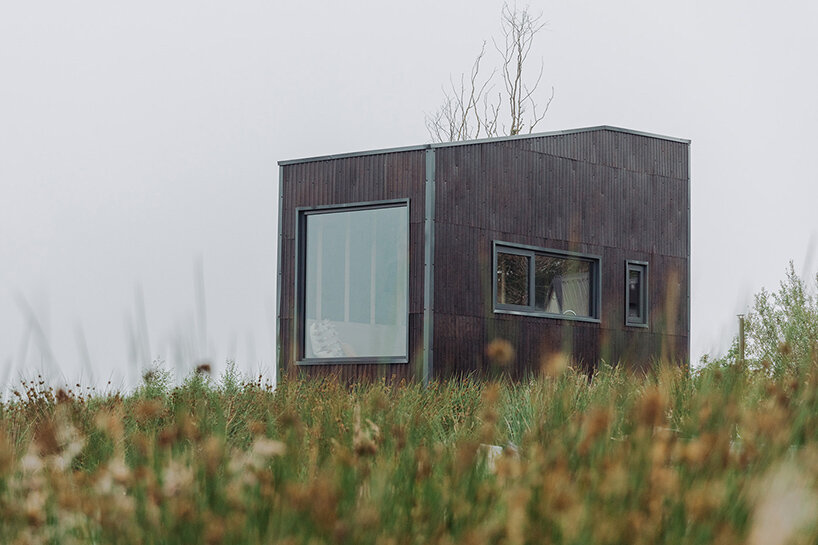 the dwelling opens broadly with a large picture window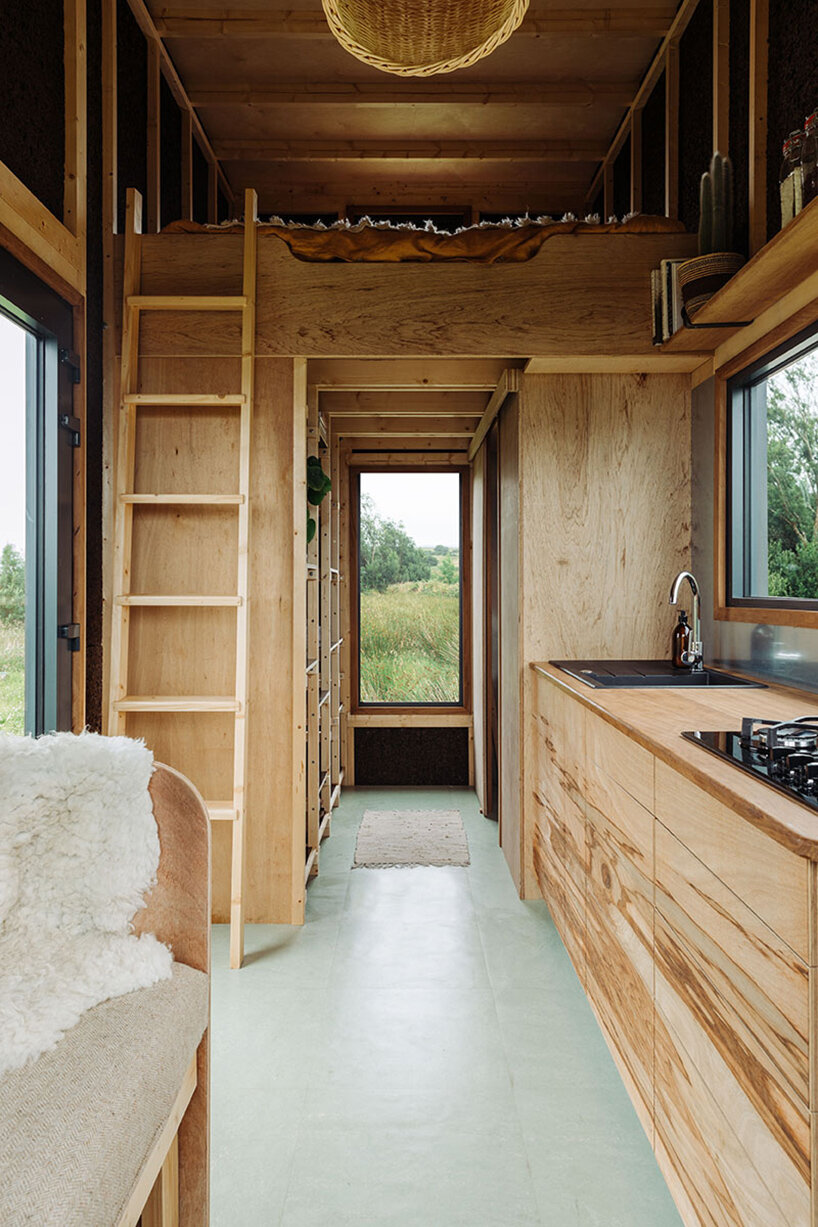 a mezzanine with a loft bed overlooks the main level below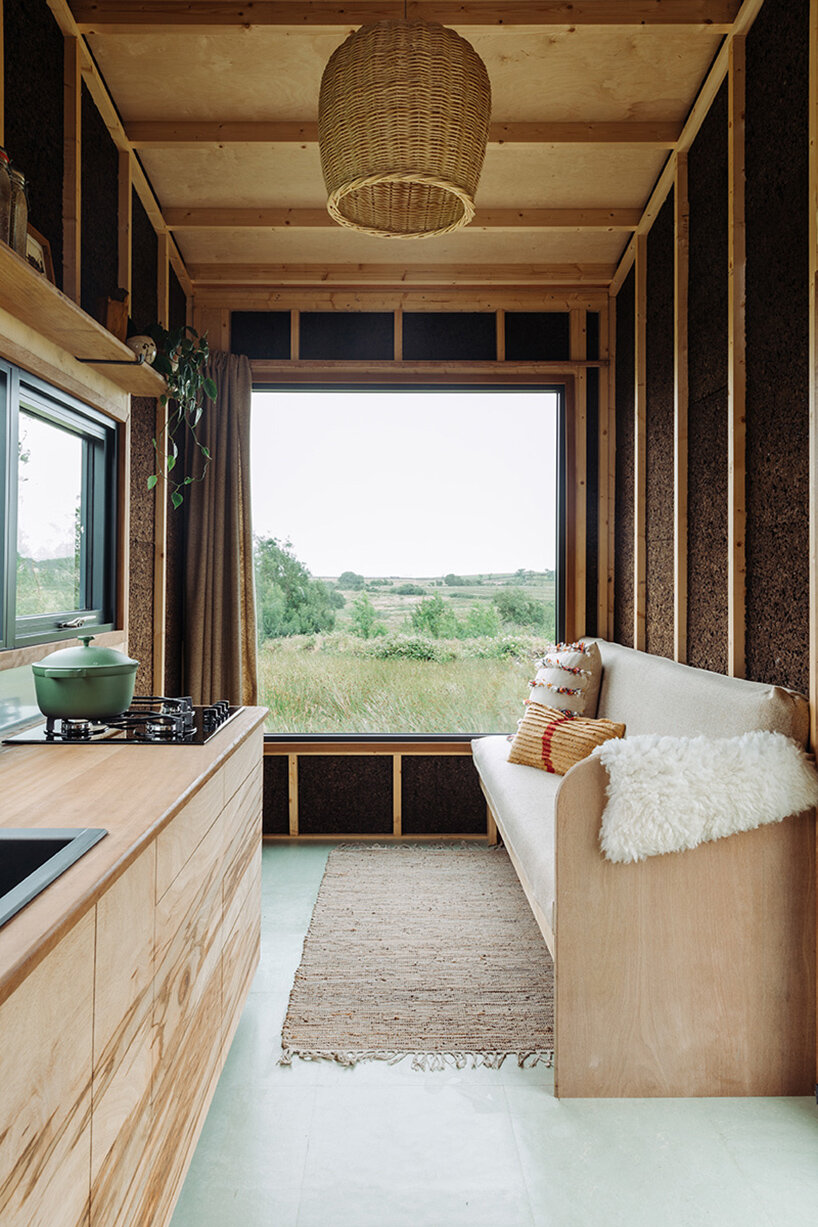 the lower level is occupied by a kitchenette, washroom, and sofa bed
project info:
project title: Tigín Tiny Homes
architecture: Common Knowledge | @common_k_
collaborator: Margent Farm | @margent_farm
photography: Shantanu Starick | @shantanustarick