Student-designed AUDI vista segway and car
The student-designed car concept and four-seater AUDI Vista folds in the middle and transforms into a segway to navigate crowded cities and cramped parking spaces. Masters student Hyunsik Moon reveals his car design brief as a 3000mm vehicle for four people, signing his entry into the AUDI-sponsored project as part of his second-semester work in Transportation Design at Pforzheim University in Germany.
Looking at Moon's presentation, the design might pave way for an AUDI electric automobile supported by electric charging at available stations. Moon based his design on three keywords: fun to signify the pleasure of its driving experience, freedom to usher in the enjoyment of the fresh atmosphere and style, and Quattro as the concept will employ AUDI's in-house technology of the same title.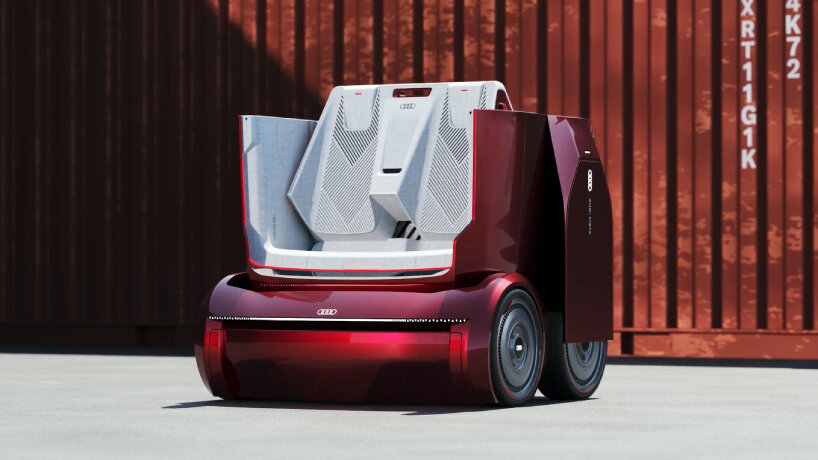 images courtesy of Hyunsik Moon
Roofless car and segway for a total view
AUDI Vista's dual-riding options named segway and roadster mode offer a refreshing cruising whether on city or country trips. Hyunsik Moon's idea started with sitting four people in his vehicle and making sure they share the same vista and equal riding experience. To provide this, he positions them with their back facing to give more leg space and allows the vehicle to fold in the middle.
So far, he has not yet placed a car roof and rather exposes the riders which he believes is a means to fully enjoy the surroundings. Using a switch, the vehicle transforms from being a car to a segway without propelling the riders from the seats as the chair mechanism automatically adjusts to the folding.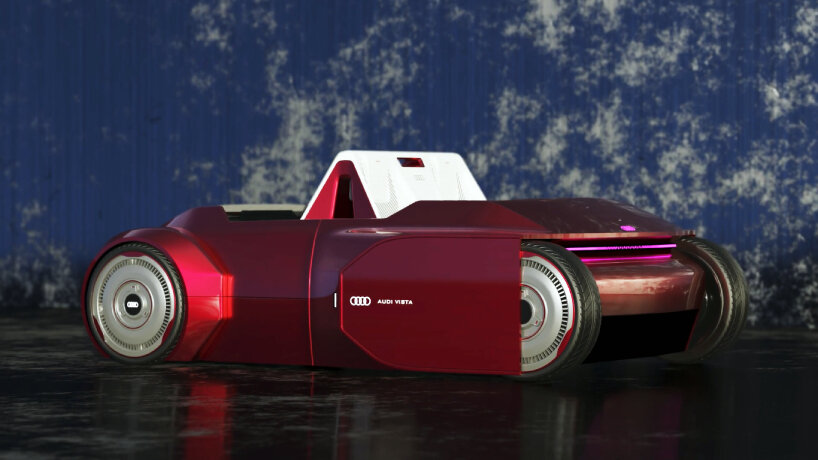 concept 4-seater AUDI Vista folds and transforms into a segway for city riding
Single joystick controller for driving
A feature that makes the concept car's driving clutter-free is the one-hand controller that doubles as the transmission. Front-seat drivers treat it as a console joystick, moving it in the direction they want to car to head. Moon writes that it also has an airflow system installed in the hood of the car and that the segway mode allows riders to stand up and hold onto the side for support, thanks to the spacious seating arrangement.
Outside, the car's side can be slid sideways as extra storage and compartment. Watching the video, it seems to fit just a backpack or two, but variations can still occur. The student also shares the color variants of the car concept that lean towards metallic yellow and red and a sleek, pure black option with gray cushioned seats.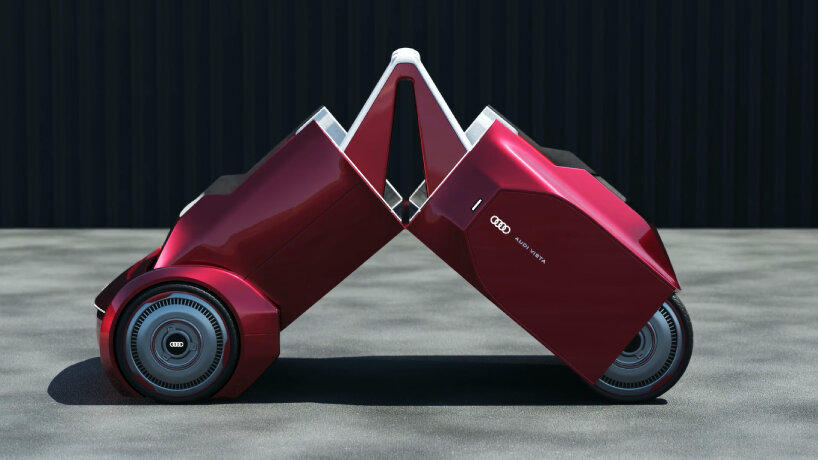 AUDI Vista folding into a segway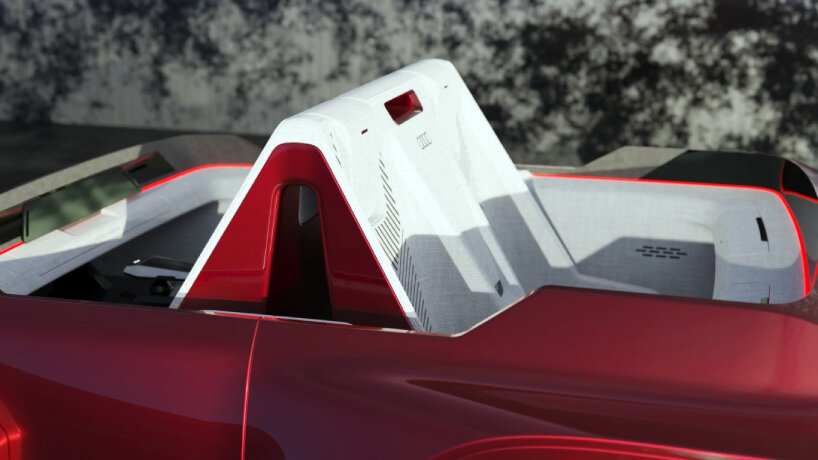 AUDI Vista is roofless