a fractal tower on billionaire's row
Construction has begun on ODA's tower at 126 East 57th street in New York. The residences will take shape with interiors designed by Gabellini Sheppard and has been developed by owner MRR 1326 LLC.
The site spans the width of a city block from 56th to 57th street, with a plan to erect a 175,000 square-foot tower. Almost all units would have private outdoor terraces, pixelating the cast-in-place concrete façade with projections and recesses. The residential entrance is planned to be on 57th street, bringing residents through a copper mirrored gateway into a six-story tall atrium with views to a lushly landscaped courtyard. A gallery will lead residents to the lobby and access to the 28-story residential tower.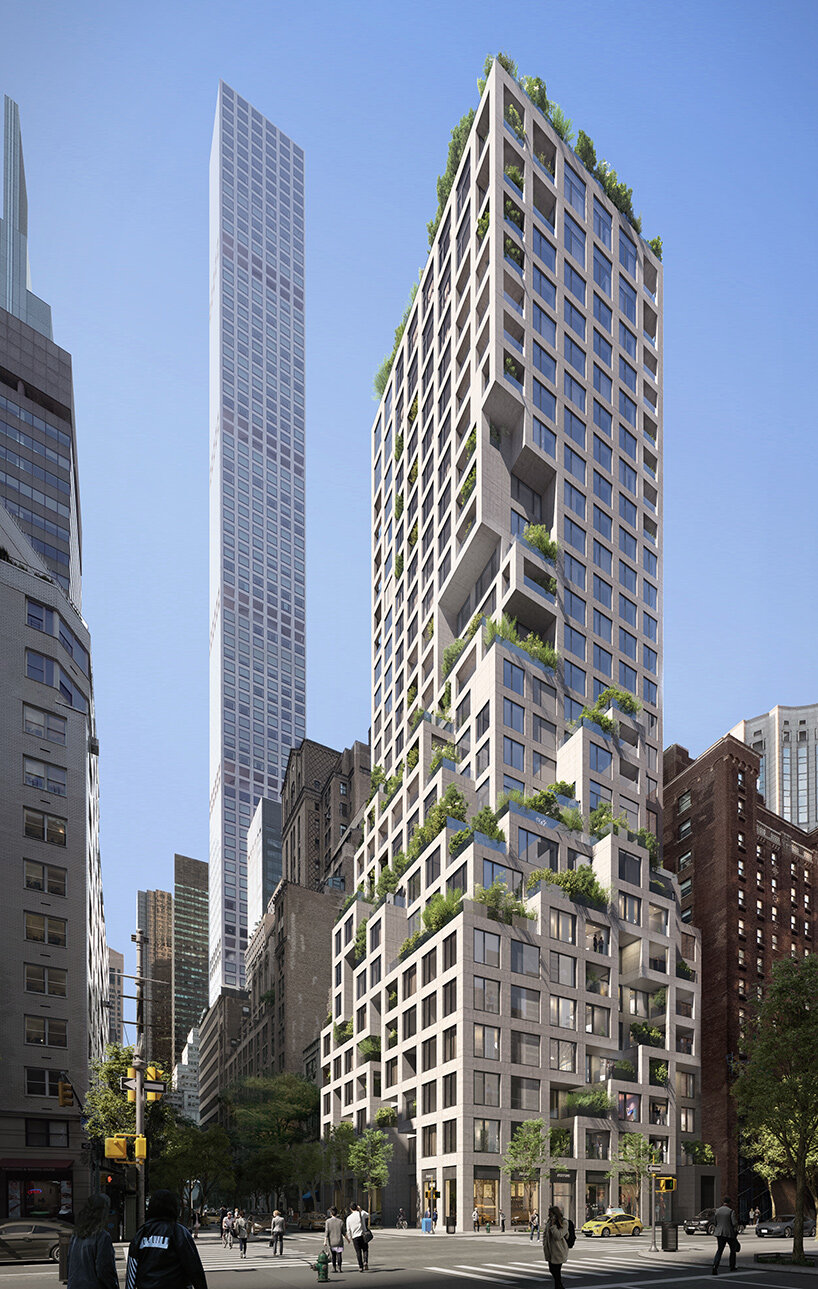 images by Brick Visual | @brickvisual
diverse spaces and community areas by oda
The unique footprint and layouts of the East 57th Street tower has allowed ODA to prioritize multiple amenity experiences, a sprinkling of interconnected and intimate moments throughout the building, that will give residents a variety of spaces to relax right outside their front door. The architects design this as an ecosystem to foster community in the building and enrich the resident experience.
Eran Chen, Founder and Executive Director of ODA comments: 'This building brings a human scale, playfulness and visual interest to this upscale corridor of 57th Street. As New York City slowly transforms Midtown East to a residential destination, we strive to offer a contemporary outlook for the taste makers and young professional buyers who value high design.'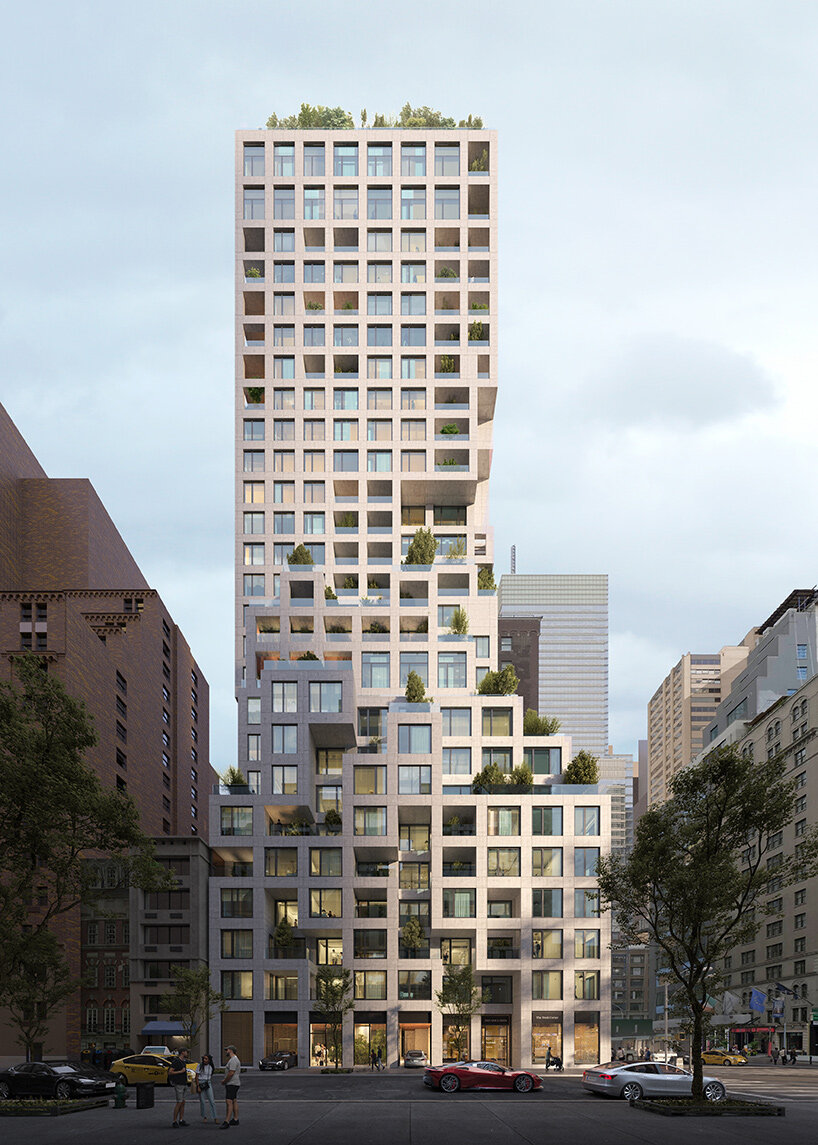 living inside the luxury residential tower
The 57th Street tower by ODA house luxury amenities along the two sub-levels. These will include an exercise room, sports court, indoor swimming pool, sauna and steam rooms. The 2nd floor is planned to have an intimate private lounge and kitchen offering residents an alternative study or work space, connected to a cozy furnished courtyard complete with an outdoor kid's playground, a communal greenhouse and an outdoor cinema amphitheater overlooking the main entrance.
The 11th floor will offer a 3,350 square foot party room with prep kitchen meant for socializing and entertaining with access to a large, covered terrace with bar and private cabanas. The penthouse units on the 28th floor will have access to their own roof terraces through private interior stairs. The roof's communal amenity terrace will give the building's residents space to sunbathe and grill.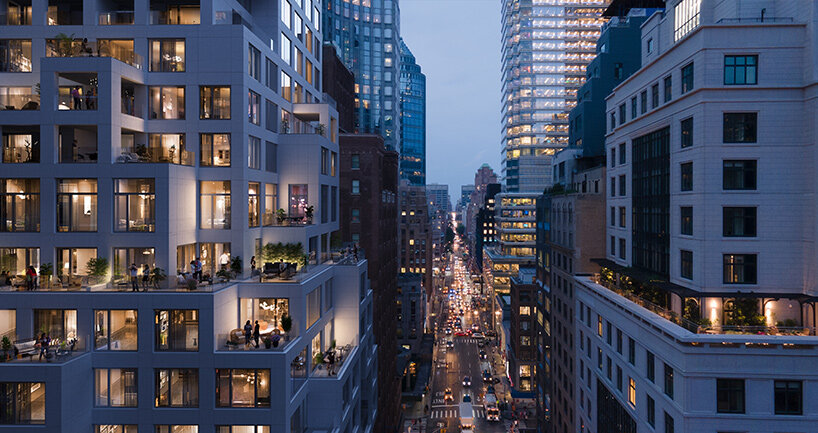 the site spans the width of a city block from 56th to 57th street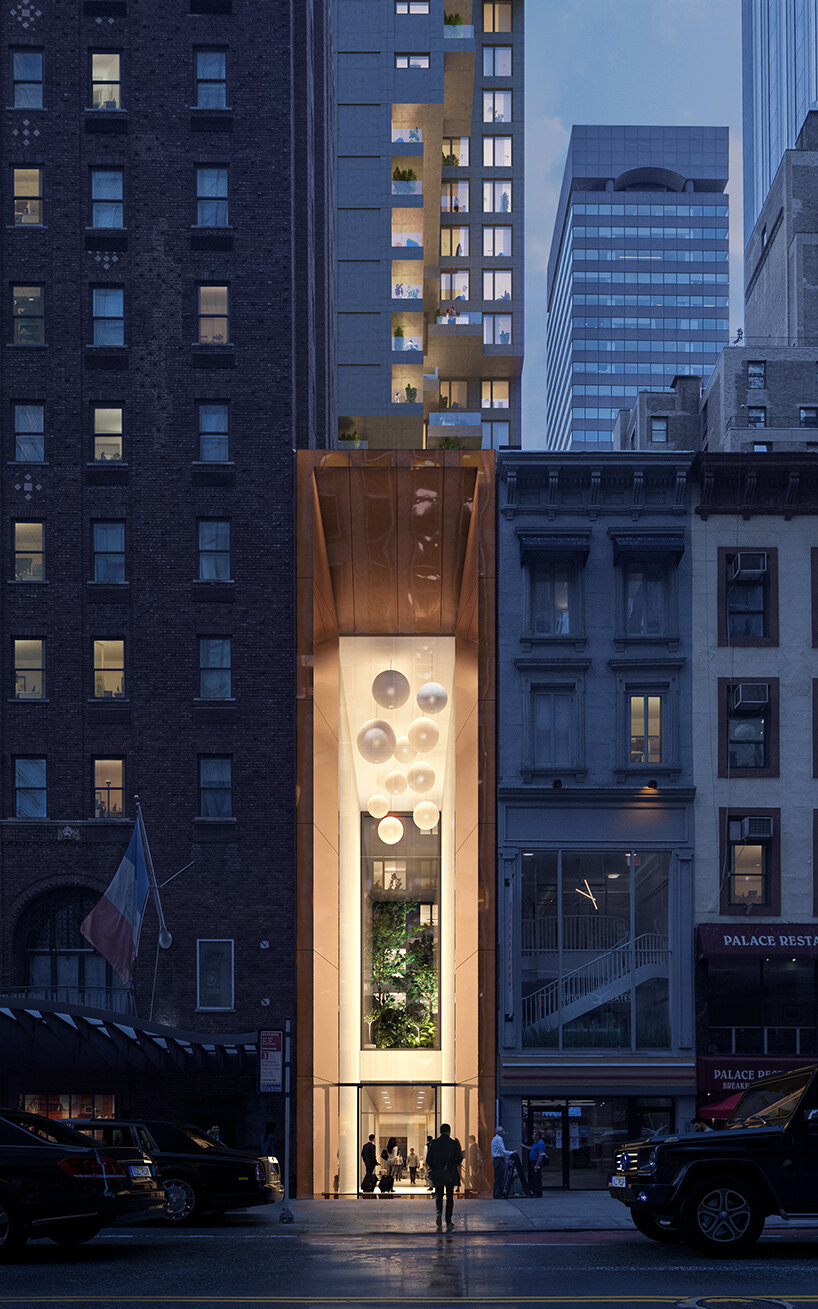 a copper mirrored gateway leads to a six-story tall atrium with views to a lushly landscaped courtyard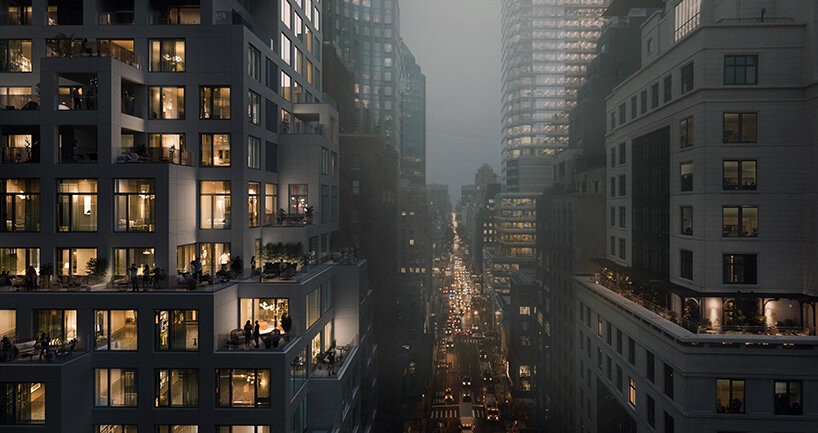 the 28th floor penthouse units will have access to their own roof terraces through private interior stairs
project info:
project title: 126 East 57th Street
architecture: ODA | @odanewyork
location: New York, NY
size: 175,000 quare feet
program: 175 Units, Studios to 3 bedrooms
developer: MRR 1326 LLC | Anand Mahindra and Real Estate Developers Rotem Rosen and Zahi Hagag
team: Eran Chen, Gene Pyo, Audrey Topp, Aykut Imer, Jacob Hedaya, Greg Kamback, Brian Lee, Yaarit Sharoni, Yoonah Choi
client: MRR 1326 LLC
visualizations: Brick Visual | @brickvisual