Fala Atelier builds 'a very tiny palazzo' in Porto, Portugal
Drawing inspiration from Henri Rousseau's painting 'The Dream,' which can be viewed in the MoMA, Portuguese architecture studio Fala Atelier presents 'A very tiny palazzo'. Set in a small yet lush garden in Porto, Portugal, the 40 sqm residential extension adopts a transparent appearance and is proudly topped by a crown adorned with precious stones.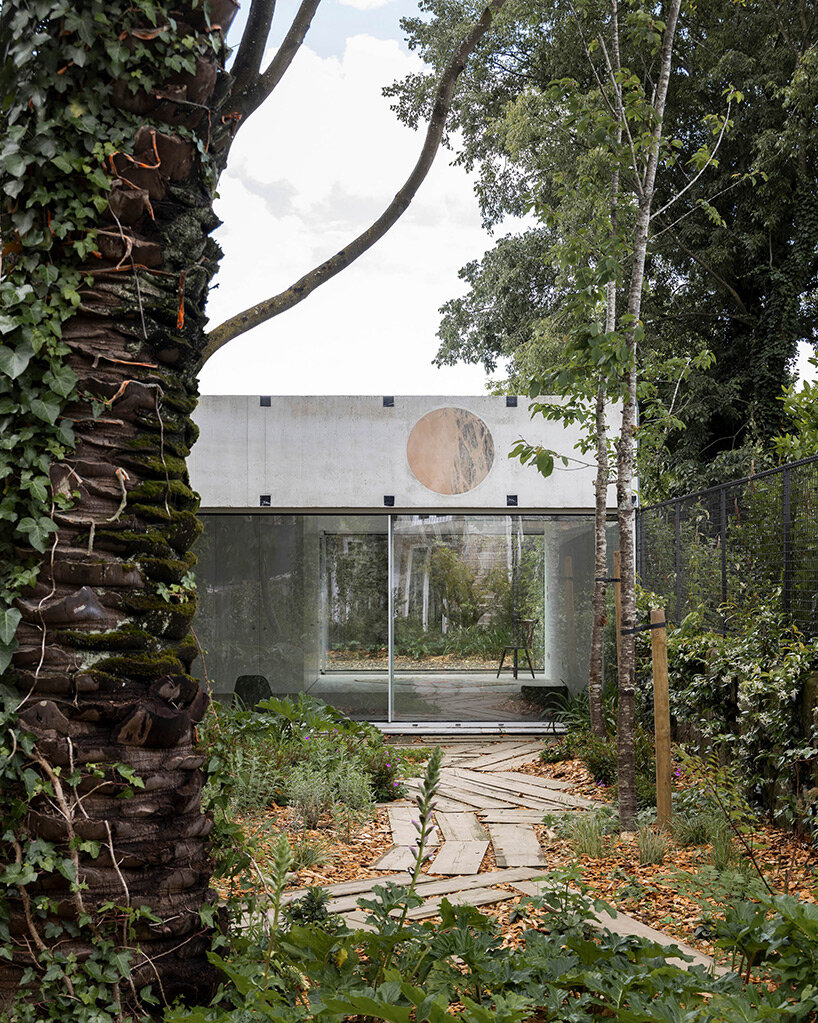 the tiny palazzo emerges from a small yet lush garden in Porto
all images courtesy of Ivo Tavares, unless stated otherwise
focusing on spatial richness, quality, and complexity
Fala Atelier's small extension appears to emerge from a lush garden, like in Rousseau's painting, which depicts a jungle full of exotic flora and wild animals, inspired by the artist's visits to the Jardin des Plantes in Paris. The Portuguese architectural practice focuses on spatial richness, paying particular attention to the materiality, and the treatment of surfaces and furniture, ensuring that the result is perceived with the same quality and complexity that characterizes a large building, despite its small size.
The tiny palace is mostly transparent, with extensive glazing covering the entirety of the structure. Meanwhile, its crown, decorated with precious stones and covering the outer walls, stands proudly on top. The interior is both modest and rich, somewhat recessed to highlight the presence of the surrounding flora. The room is finished with a spacious closet serving as a secret hiding place for all of the equipment, and thus adding to the intricacy of the design.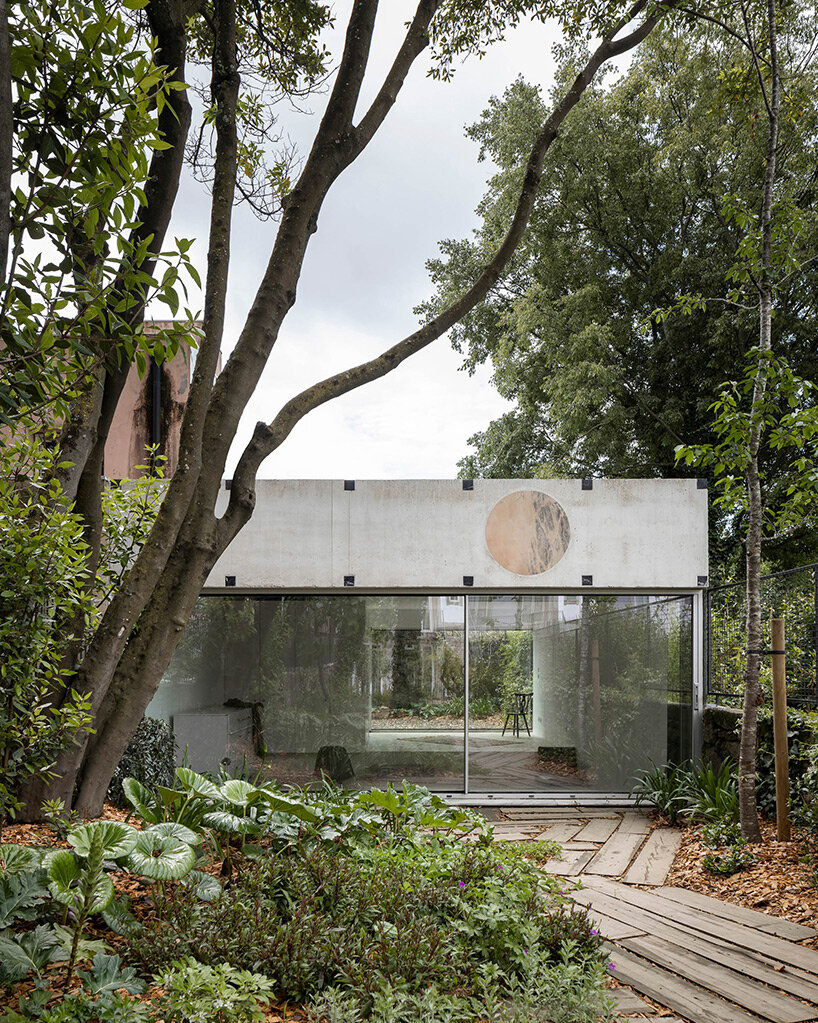 the palazzo adopts a transparent appearance and is proudly topped by a crown adorned with precious stones
A simple step divides the interior into two areas with discreet yet noticeable differences. 'In a Loos-like manner, two representative areas are defined by the different floors, with different degrees of intimacy.' the team at Atelier Fala explains.
The only walls are the longitudinal sides of the space, in continuity with the perimeters of the garden. The bathroom and storage room is hidden behind a unitary cabinet of lacquered wood, whose scale deliberately sits somewhere between architecture and furniture.  'A palace shouldn't be too simple after all.' the architects add.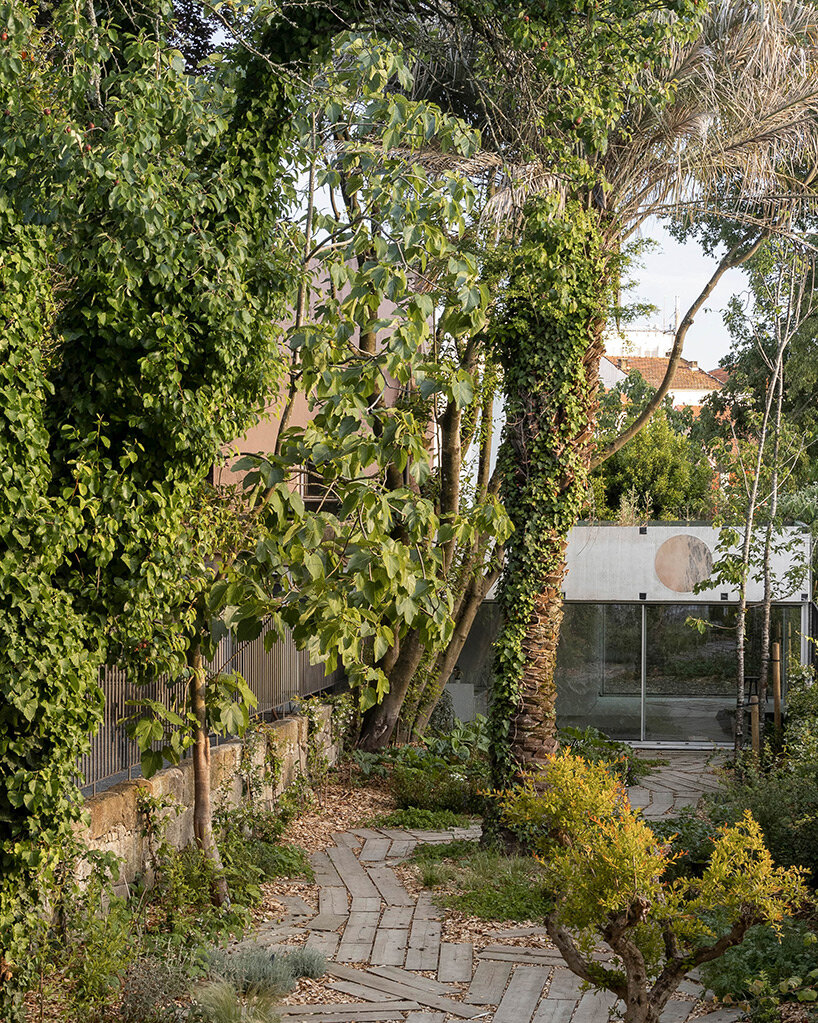 the design concept draws from Rousseau's painting, which depicts a jungle full of exotic flora and wild animals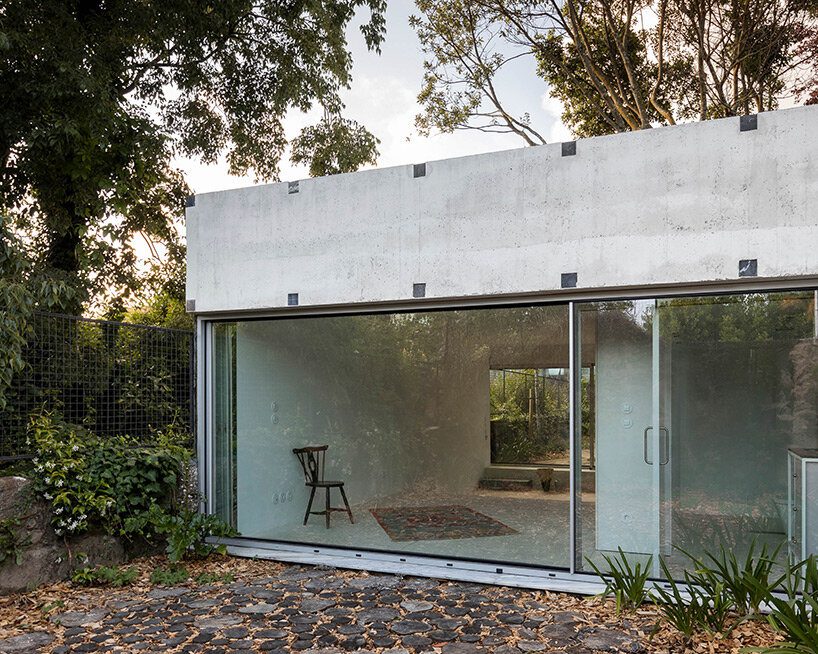 the tiny palace is mostly transparent, with extensive glazing covering the entirety of the structure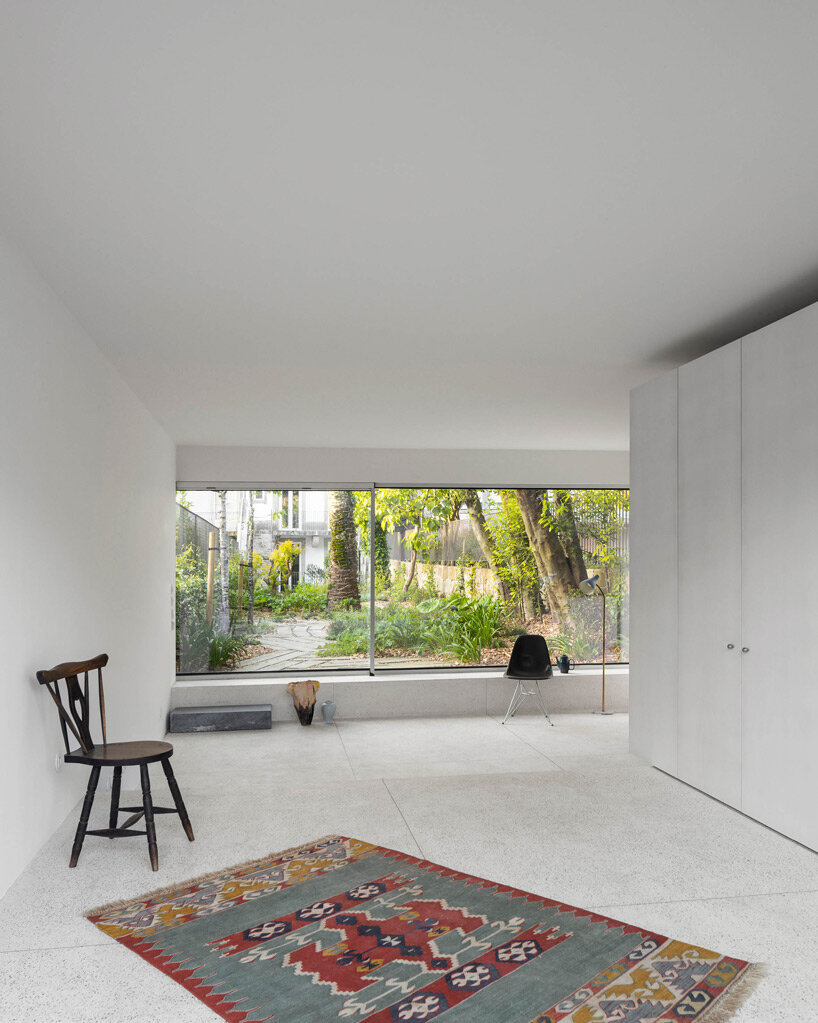 Fala focuses on spatial richness, paying particular attention to the materiality, and the treatment of surfaces and furniture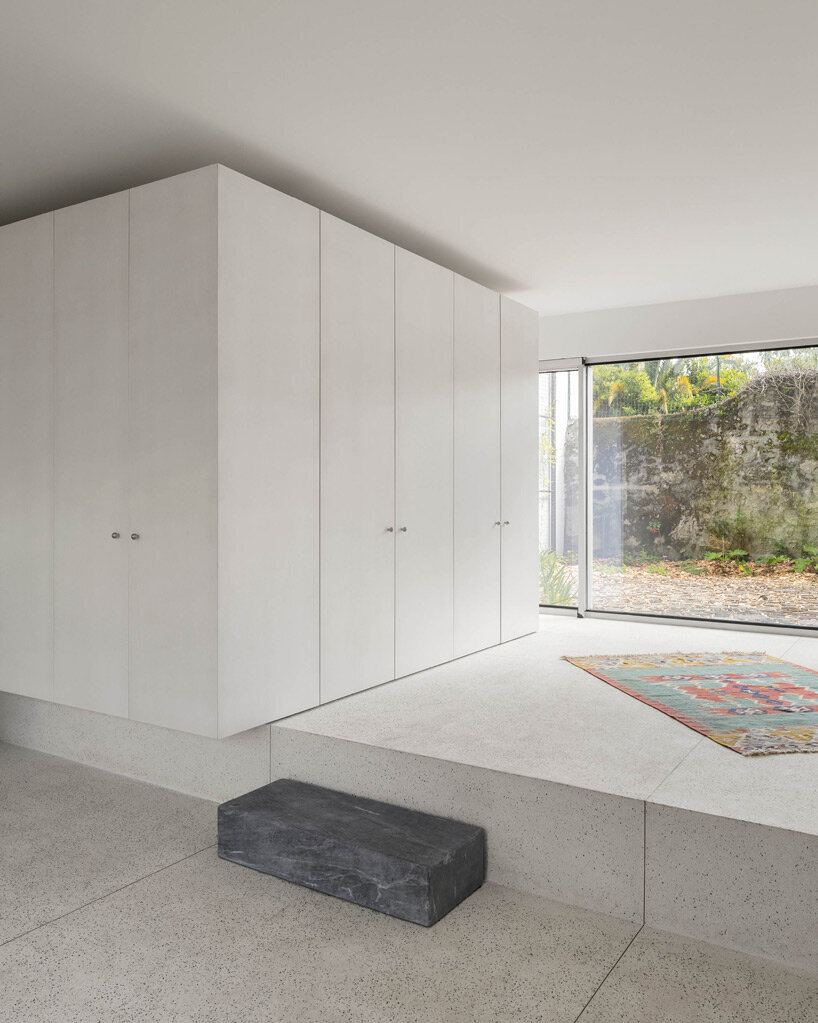 the space is completed with a spacious closet concealing the equipment of the interior
1/3
image courtesy of Fala Atelier
image courtesy of Fala Atelier
Henri Rousseau's 'The Dream' – image courtesy of MoMa
project info: 
name: A Very Tiny Palazzo – 050
architects: Fala Atelier | @fala.atelier
project team: Filipe Magalhães, Ana Luisa Soares, Ahmed Belkhodja, Lera Samovich, Ana Lima, Rute Peixoto, Paulo Sousa
landscape architect: Oh Land
construction: JST LDA
location: Porto, Portugal
surface area: 40 sqm
photography: Ivo Tavares | @ivotavaresstudio
myrto katsikopoulou I designboom
sep 13, 2022