Curvilinear Courtyard Guest House uplifts 'hollow village'
As part of a public welfare renovation project, architecture practice Dplus Studio was invited by a non-profit organization to design the Curvilinear Courtyard Guest House in the Xiyaotou Village of Hebei, China. With 110 households and 258 inhabitants, Xiyaotou is also known as the 'hollow village' suffering from a lack of educational resources and desertion. Today, after three years of hard work, 16 abandoned houses have been given new life by the studio and other fellow designers participating in this rural revitalization initiative.
This transformation is not only an update in the physical sense but also provides a foundation and opportunity for developing and revitalizing other art forms in the countryside, such as paper-cut art and dashuhua art. We want to attract outsiders who want to visit the village for research or activities. With popularity, the village will grow spontaneously,' comments Dplus Studio.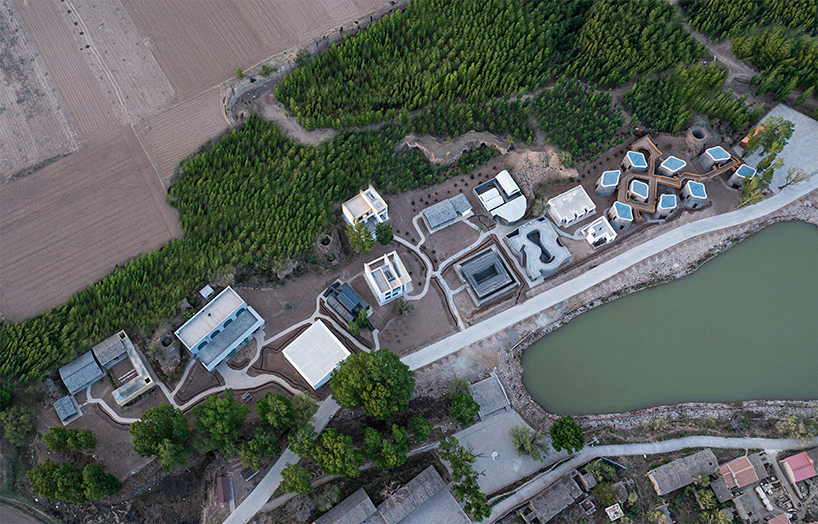 top view of the Xiyaotou village
dplus studio injects new, introspective spatial experiences
Inspired by the meandering nature of China's lakes and rivers, the Curvilinear Courtyard Guest House was designed relatively to the local climate and resources: sufficient sunlight, mild rainfall, big temperature difference between day and night, and mild vegetation. As such, the final architecture becomes a sort of introverted haven, offering a variety of spatial experiences that encourage introspection amid the mountainous and scarce setting.
At the same time, since most local houses exude a simple rural design, using such pronounced curvatures in Dplus studio's work would hopefully uplift the inhabitants' spirits.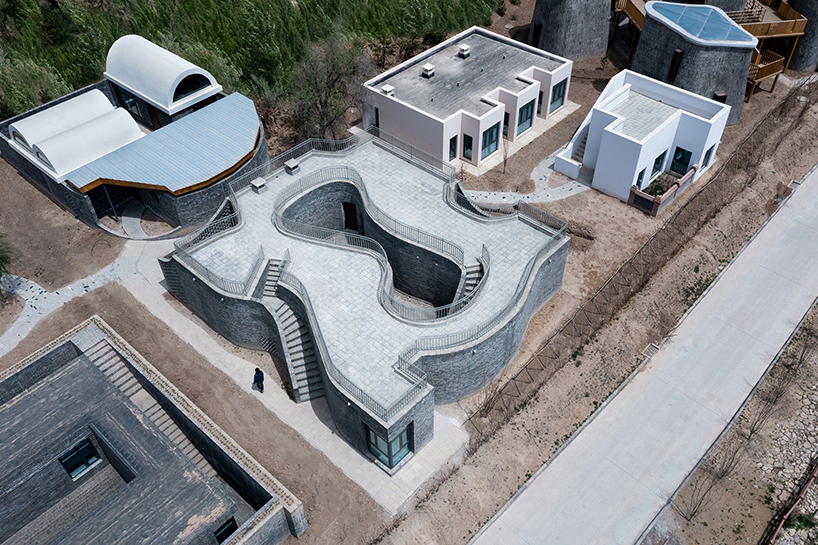 bird's eye view
In terms of construction, the team selected bricks as the main material, sourcing it from a brick factory, and hired local construction workers who were familiar with masonry techniques to assist in building the guest house. The final construction cost was US$134 per square meter.
Recently, Liang Xingheng, secretary of the village party branch, said: 'the architects of these projects have helped us build so many beautiful houses on the old abandoned homesteads. Even in the city, seeing them all at once is difficult. So a large number of foreigners and original residents went home to visit. This is a great gift from the architects and has transformed Xiyaotou Village.'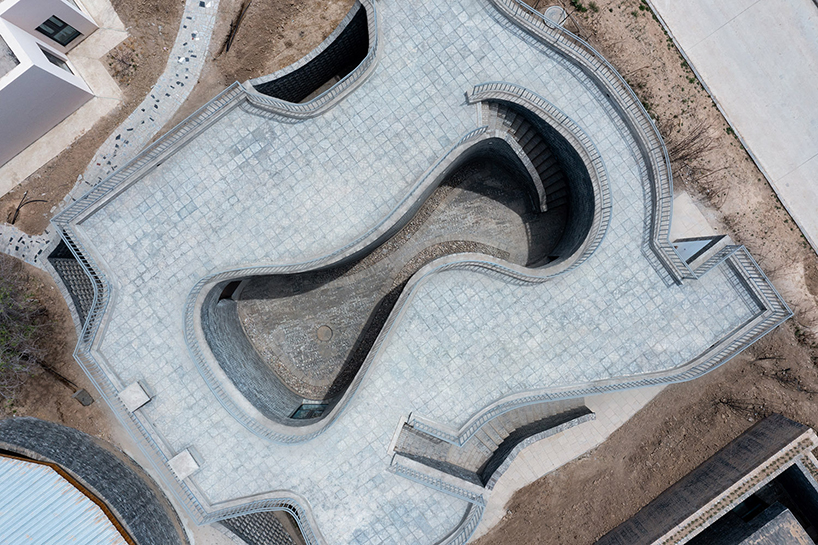 the Curvilinear Courtyard Guest House by Dplus Studio injects vitality to the 'hollow village'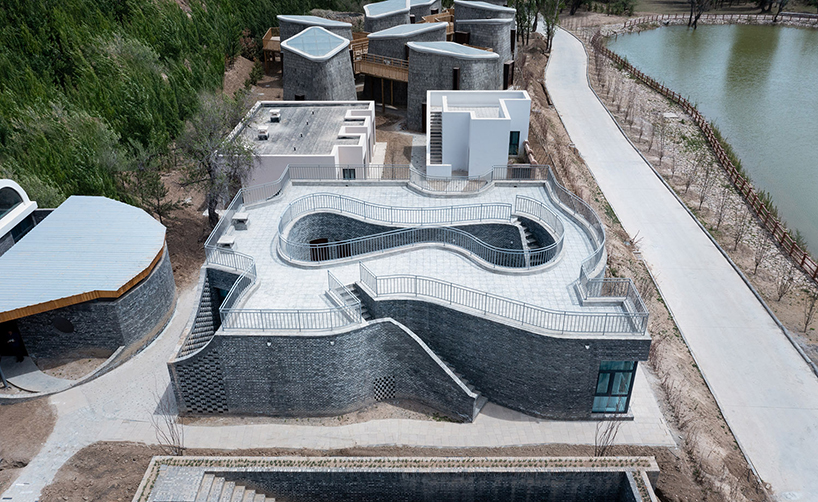 a brick-and-mortar construction defines the guest house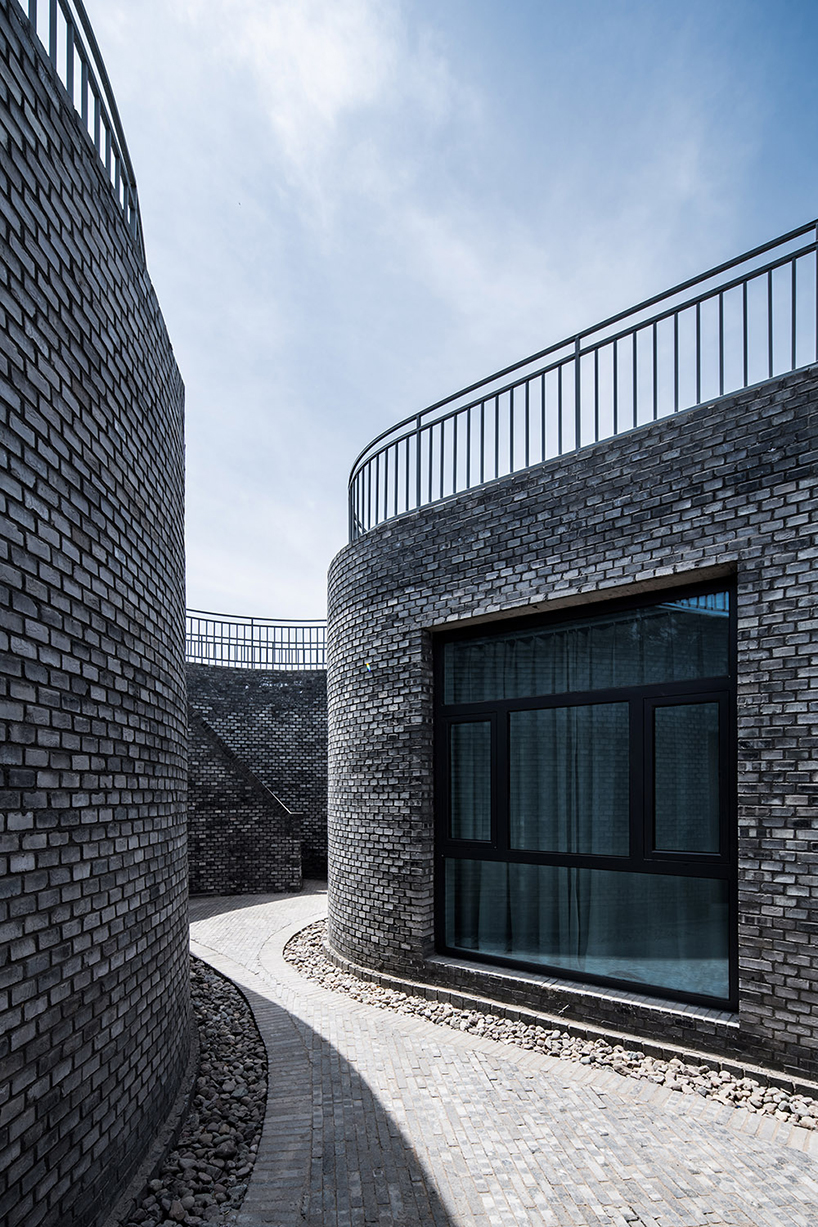 inner courtyard recalling the meandering of water streams