Hìtëkw is a modern take on the tennis racket's ordinary design
New Jersey-based design studio All Design Lab brings a modern twist to the tennis racket's classic design with its 'Hìtëkw'. The aim of this concept was to develop lighter and stronger equipment while optimizing its performance. To start this project, the design team decided to go far from the traditional designs. To achieve this ambition, they incorporated AI into the first design step, feeding text-to-image generative systems such as DALL·E with corresponding words to depict tennis rackets in a different way, spitting out new visions and design proposals.
'From the start of the project, we wanted to explore new opportunities. We wanted to create something exciting to tell a new story within this sport,' commented the designers. 'The recent rise of AI programs such as DALL·E and Midjourney made us rethink how we would start the project.'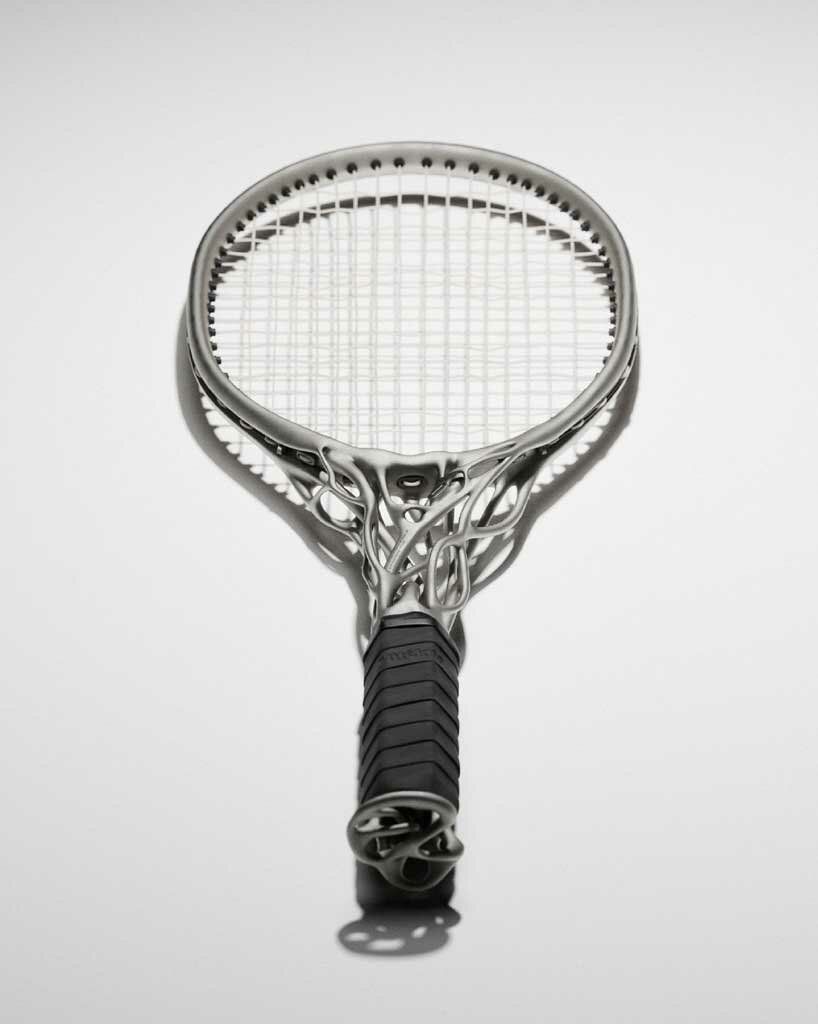 all images by All Design Lab
can AI imporve the design process?
Following multiple AI prompts, the designers realized that the majority of the outcomes were pretty comparable to the traditional racket silhouette.'What we learned from this was that while these programs are extremely powerful, they are only as powerful as the source material they have to sample. And with tennis rackets, the form doesn't really change all that much from its inception.' However, this process headed them to a reinterpretation of the equipment's common body that would meet players' needs, advances their equipment's visual language, and improves their racket's performance.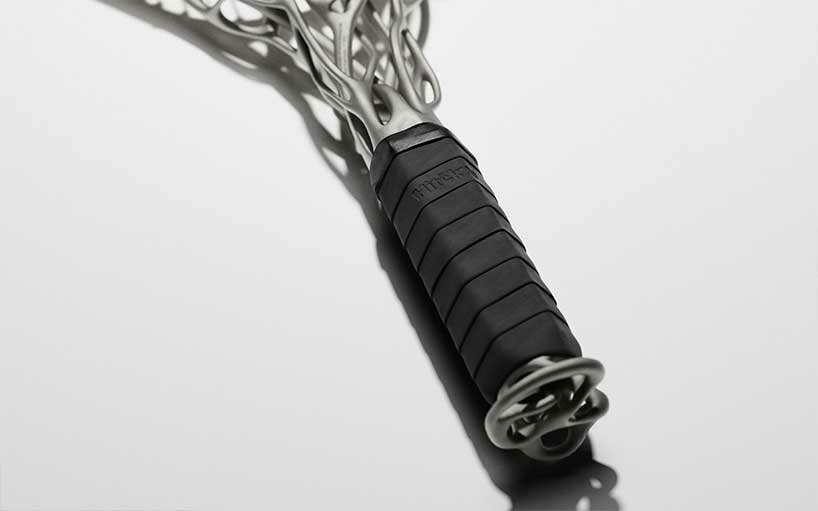 All Design Lab creates lighter and more withstanding forms
After many iterations and tries made from the AI-generated proposals as an initial step, the designers moved to 3D iterations to end up with an organic design. As they mentioned, potentially, in practice and real-life physical testing, a racket similar to Hìtëkw could introduce a new level of performance to players.
The key element of this potential was the absence of material. Hence, the resulting tool stands for its branch-like appearance, which definitely makes the entire tool lighter. Based on the Y-shape frame seen on most of the rackets, the organic trunk can give the user many different design options.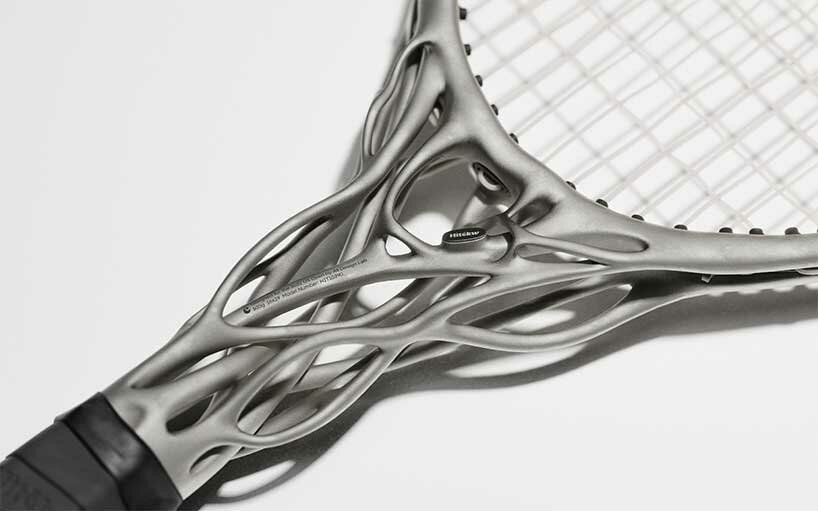 The name of the project comes in response to the upcoming US Open Tennis Championships. As a homage to the tournament, they wanted to give a name deriving from the Native American people and their language. Thus, explicitly focusing on the Lenape people, which were native to NYC, they gave the name 'Hìtëkw', which is the Lenape people's word for 'tree' — following the design's resemblance to the roots and branches of a tree.
'With this concept, we hope to ignite conversation both in criticism and support of the design. Specifically, we want to illustrate a potential in the sport that has yet to be realized. As designers, one of our specializations is to create visions of a future. For Hìtëkw, we wanted to create that around a principal tennis object in hopes of connecting to the companies responsible for making rackets and to the design community. To spark design development and advancement in the sport we are growing to love.'