disc architects' chabahar resort in iran
Disc Architects reveals the design for the new Chabahar Resort located along the coast of the Oman Sea in the Ramin region of Chabahar, Iran. Perched between the main road of Chabahar-Baris and the sea, the residential-recreational resort emerges from the horizontal plain as a series of 'camouflaged' undulating volumes. For the individual hotel structures, Disc Architects draws on the indigenous architectural forms of Baluchestan's 'Kapar' dwellings, arranged in a ribbon-like composition that echoes the contours of the surrounding Martian mountains.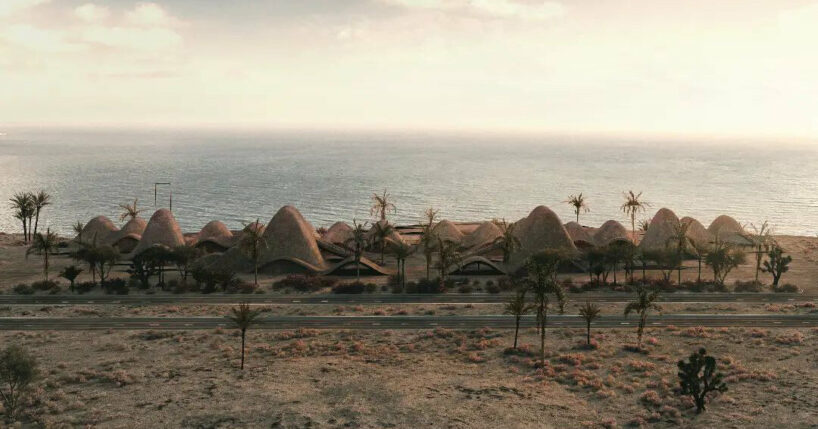 all images courtesy of the author
undulating volumes echo indigenous baluchi architecture
For the design, Disc Architects takes into account the unique cultural, social, historical, climatic, and geographical characteristics of the site's context — resolved together with the project program. Strongly rooted in its context, the Chabahar Resort's distinct form reminisces the appearance of the traditional residential architecture of Baluchistan's 'Kapar', as well as the Martian mountains surrounding the site. Similarly, in the index layer the built area opens towards the Oman Sea and closes in the direction of the street.
The resort's construction site is formed in a free interpretation of Baluchi needlework geometrical patterns. To begin with, the Iran-based architecture studio divided the site's geometry into a number of ribbons oriented in the east-west direction, altering the height of each ribbon vertically. As a result, the boundary of each program is placed inside a square-shaped grid. With minor unevenness of the site's surrounding topography, the project approaches the ground as a flexible plate and introduces itself not as an imposed element, but as an element arising seamlessly from the ground.
Due the site's wide length, the east-west axis was considered as the dominant, and the north-south one as the active axis of the site. The latter connects the crowded area of the Chabahar-Baris Road at the north of the resort, to the silence and tranquility of the Oman Sea in the south like a gradient. Placed in the northern the side, the public and recreational programs not only provide services to tourists but also act as a filter for the accommodation units.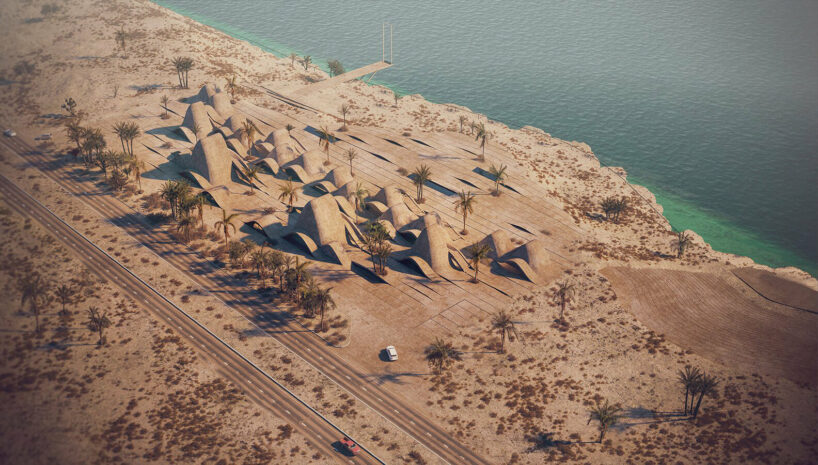 the ribbon-like composition echoes the contours of the surrounding Martian mountains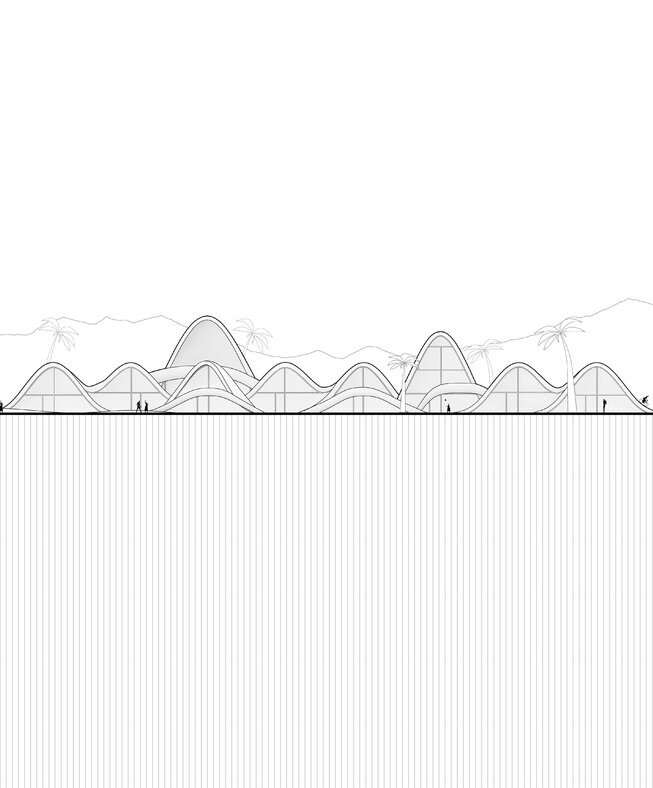 Disc Architects locates the resort along the coast of the Oman Sea in Chabahar, Iran