'doroni H1' flying car from Doroni Aerospace
Doroni Aerospace, Inc. presents its Doroni H1 as saying goodbye to daily traffic jams and hello to blue skies as its eVTOL takes passengers up high in its private electric vertical takeoff and landing vehicle that can be parked in a home's garage with its 23 feet length, 15 feet width, and 5.5 feet height. The eVTOL can cruise up to 160 kmh with 60 miles range, has a payload capacity of 200 kilos, and can reach 80% charged battery between 15 to 20 minutes.
As the company sees it, the team behind the flying car is building a go-to vehicle for families capable of changing the way they commute. While the company states it is attempting to create a vehicle for families, Doroni H1 will begin as a two-seater aircraft with an easy-to-use, as the company believes, control system.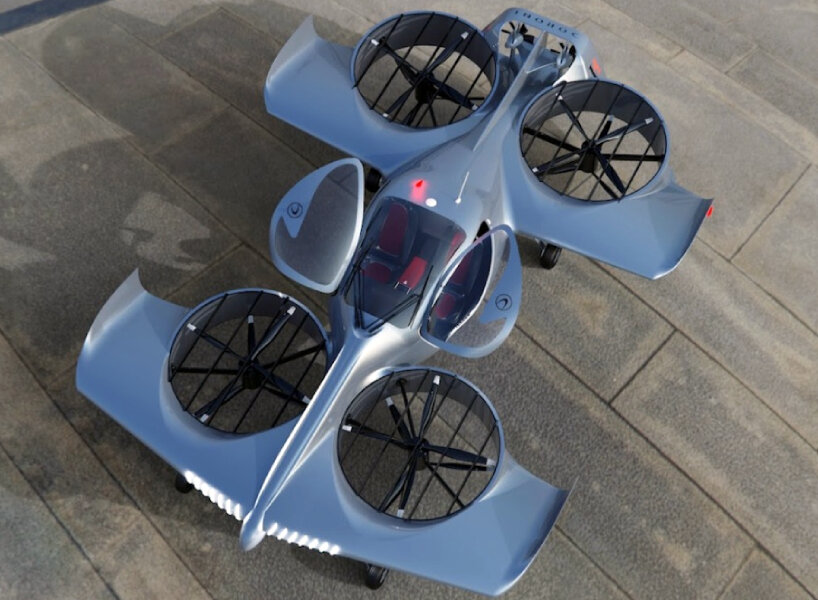 images courtesy of Doroni
Multiple safety redundancies for flight protection
Doroni H1 combines several safety redundancies for flight protection. Ten independent propulsion systems are installed along with the eVTOL's energy dissipating body and landing gear, multiple redundancy batteries, ducted propellers that are patented by the company, emergency airbags, and a whole airframe ballistic parachute. Doroni H1 also has an auto-stabilizing, multi-rotor aircraft and has been designed for quick deployment, drawing its influences from the combined elements of a drone and an aircraft.
The company is attempting to collaborate with branches of the military and the Federal Aviation Administration in the US to explore air-mobility vehicles for emergency and military purposes. 'From military and EMS applications to cargo delivery and industrial applications, to sheer recreation, there is no ceiling that our platform cannot soar above,' the company believes.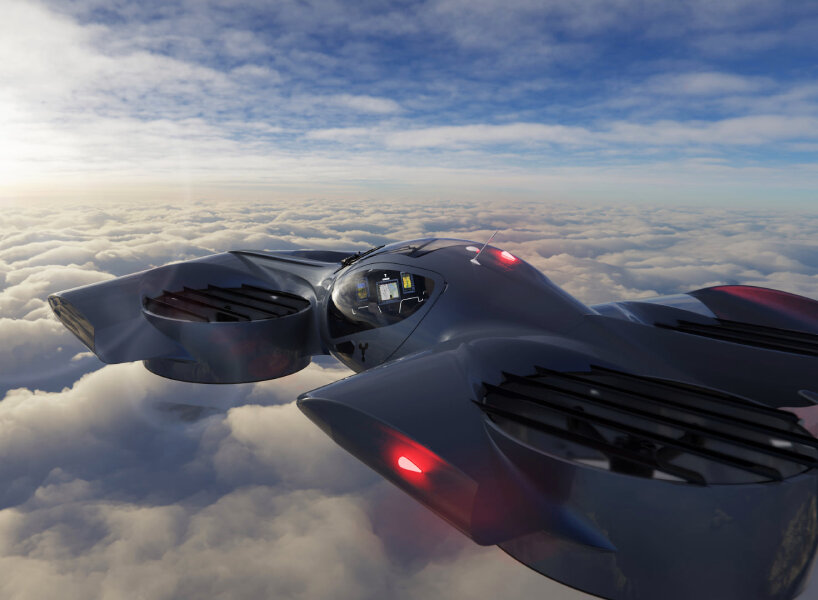 view of eVTOL Doroni H1
No pilot license required to fly Doroni H1
As for flying the aircraft, Doroni H1 requires no pilot's license. 'All you will need is a valid driver's license and completion of a 20-hour training course, which we will provide, to get started,' the company informs. The Doroni team completed the design for the soon-to-be commercially available H1 in November 2019 and applied for their Stage 1 patent between September and October 2020. By October 2021.
They completed Doroni H1's initial cockpit design, including ergonomics and instrument position, and began their production in the first quarter of 2022. The team hopes to register 15 utility and design patents by 2023, and if everything goes according to plan, prepare the eVTOL for mass production in the same year to be distributed the first six units to the waitlist customers.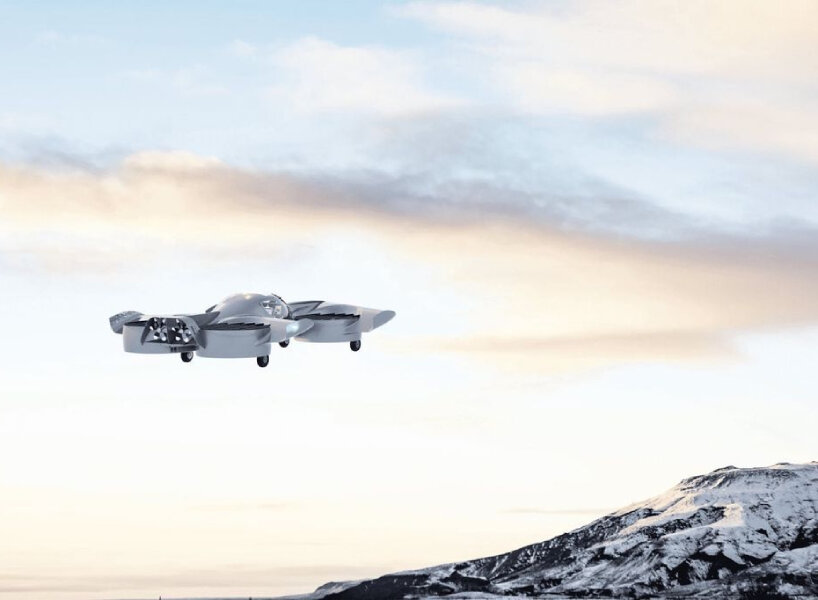 the eVTOL also has 60 miles range and a payload capacity of 200 kilos