Façade's wedge villa nestles into a cliffs in greece
Award-winning architecture office Façade conceptualizes the Wedge villa complex, integrated into the clifftop on the island of Lefkada in Greece. Two private housing units, morphologically identical to one another, are positioned in a stepped arrangement at a short distance across the mountainscape. Composed of white triangular prisms joined together in a harmonious geometric composition, the forms 'wedge' into the cliffs, creating a series of habitable above-ground, underground and semi-outdoor spatial conditions.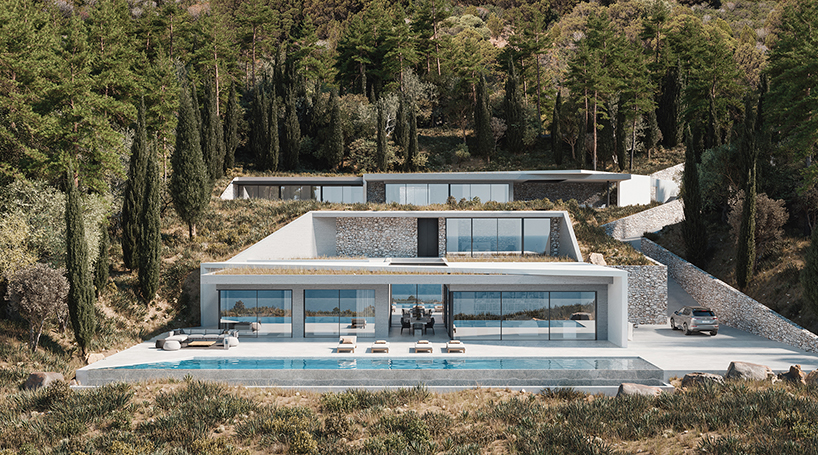 all images courtesy of Façade
a series of white prisms form a rhythmic sequence
The prisms of the composition are bright white, in reference to Homer's The Odyssey which alludes to the glistening Lefkas Petri (white stone) of the Lefkada island. Following the north-south orientation axis, Façade's conceptual wedge-shaped prisms are engraved into the cliff's topography to becoming habitable territories. The Wedge complex consists of two private houses, identical to one another, both morphologically and conceptually.
The architects introduce a rhythmic sequence across the landscape, the intervention forming a harmonious conciliation between the natural environment and structure. A series of 'shells' seamlessly follow the contours of the terrain and create new ground in a blend of above-ground, underground and semi-outdoor units. Located on the higher level, the guest house is an underground structure, following the geometry of the wedge. The lower unit consists of 'day' and 'night' accommodation areas that are structured in a row and intersected by a triangular prism, wedging into the ground and dividing the program.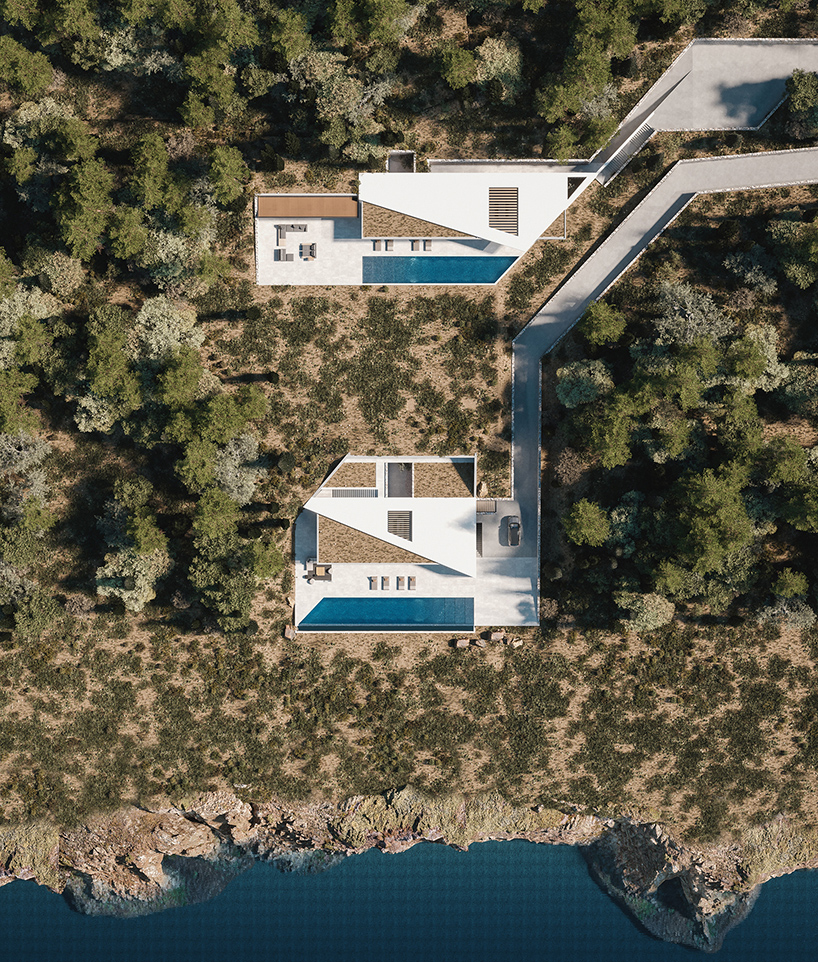 the complex consists of two morphologically identical housing units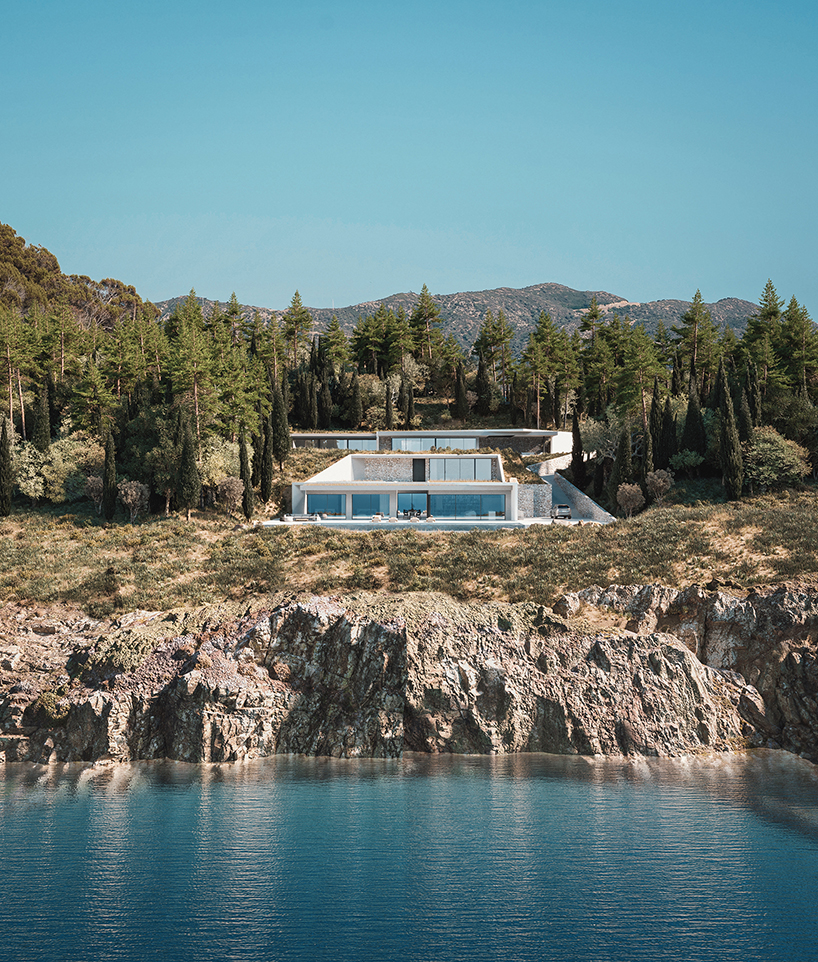 Façade's Wedge villa integrates into the cliffside on the Greek island of Lefkada