Felipe Pantone's exhibition 'MANIPULABLE' at Gallery COMMON
From June 3 to July 17, 2022, Tokyo-based Gallery Common presents Felipe Pantone's solo exhibition Manipulable, featuring new kinetic works within a completely interactive installation space. Marking the Argentinian-Spanish artist's first large-scale exhibition in Japan since 2014, the show reflects on themes of dynamism, transformation, and digital revolution. All of the artworks were created to be touched and rearranged by the viewer.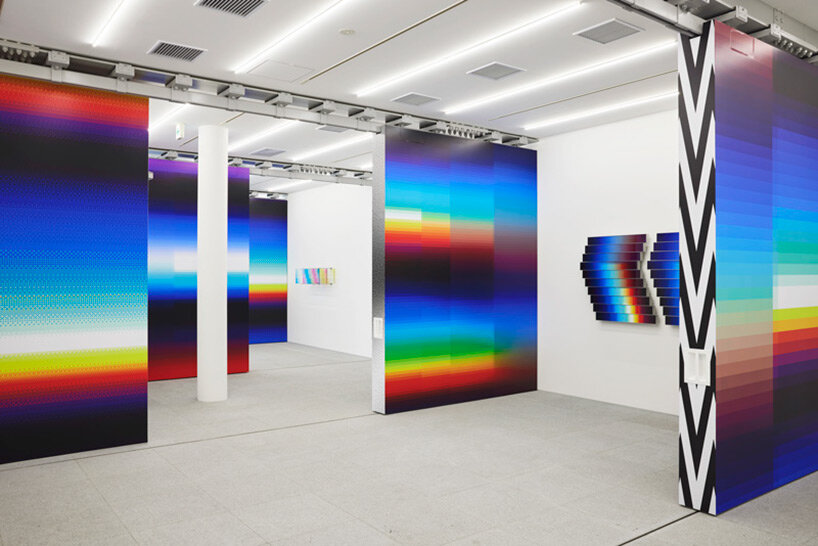 all images courtesy of Gallery Common
interactive works respond to today's world of self-curation
'Manipulable' is a word that has its roots in the Latin manus (hand) and refers to 'something that can be moved or operated using the hands; something that can be managed, controlled, or molded'. Similarly, the exhibition features a series of interactive artworks that visitors can interact with, and modify. In his works, Pantone, who has a background as a graffiti artist and fine arts graduate, combines his experience on the street with his academic knowledge to create a vibrant, distinctive language. The works in the exhibition question the way we consume visual information, especially in our digital age.
'Nowadays, everything is manipulable– we don't listen to the radio, we curate our own playlists; we don't watch TV, we choose which shows to stream. The Internet has made information itself configurable.' the artist shares. 'Light, motion, and color define everything I do, and adding the element of touch brings everyone closer to the work. For the first time, all of my works for an exhibition have been made to be configured by the viewer. I believe it's very contemporary that an audience can interact with what they're consuming, and I wanted to create artworks that can respond to today's world of self-curation.'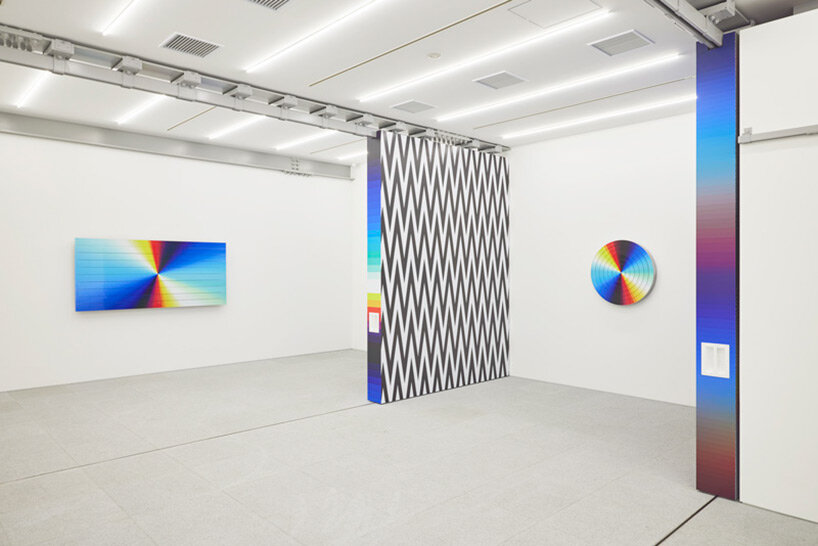 closing the gap between art and audiences
As our awareness of interaction has evolved over the past few years, Pantone has experimented with different methods and approaches to break through the barriers of communication, including touchless ways to interact with his works via VR and remote control apps. Now that there are more options for in-person exchanges, he investigates how touch and physical interaction might close the gap between artists and audiences.
In commemoration of the exhibition, Felipe Pantone has also released a limited edition print titled 'CDM32-P. The piece uses a UV print method on an aluminum sheet to create a print with a sleek, reflective texture that changes in the light. Measuring 70.7 x 50 centimeters, the work comes in a limited edition of only 35 and will be available for purchase exclusively through the gallery until the end of the exhibition.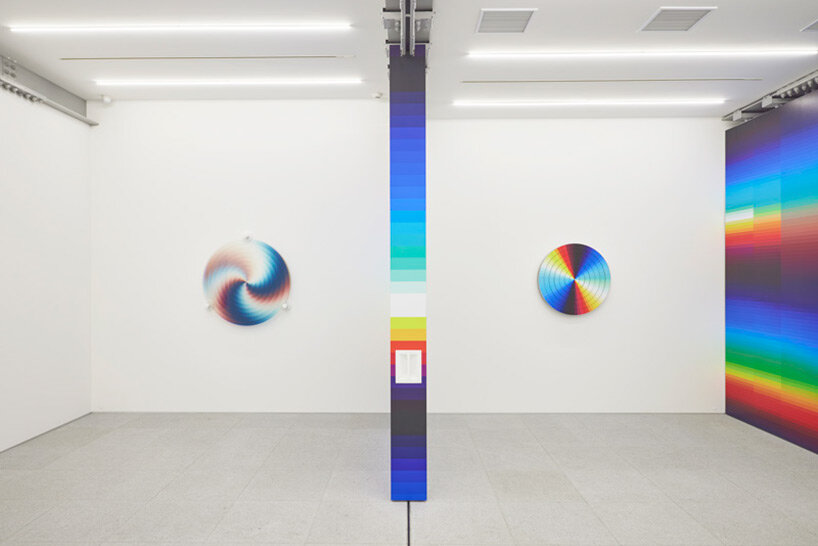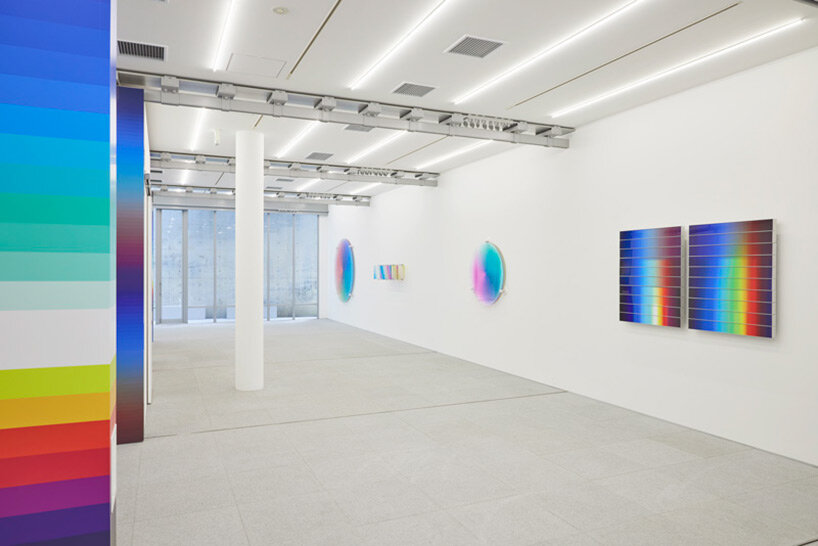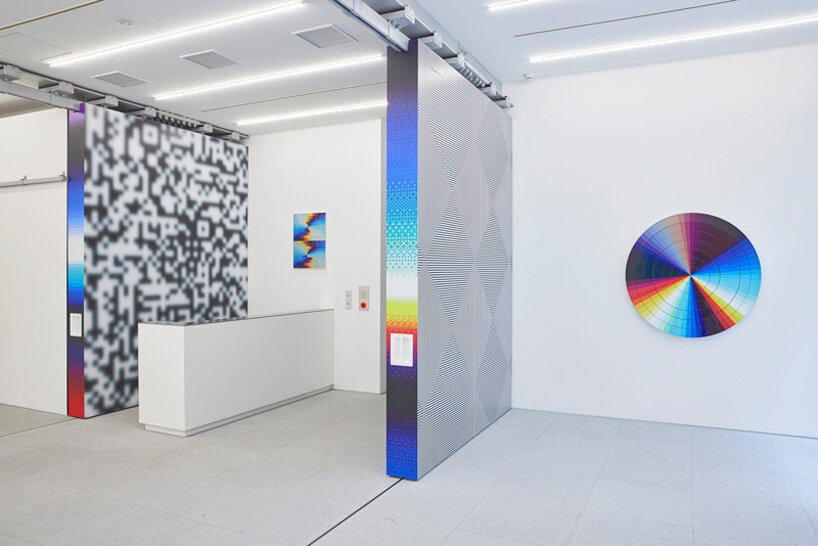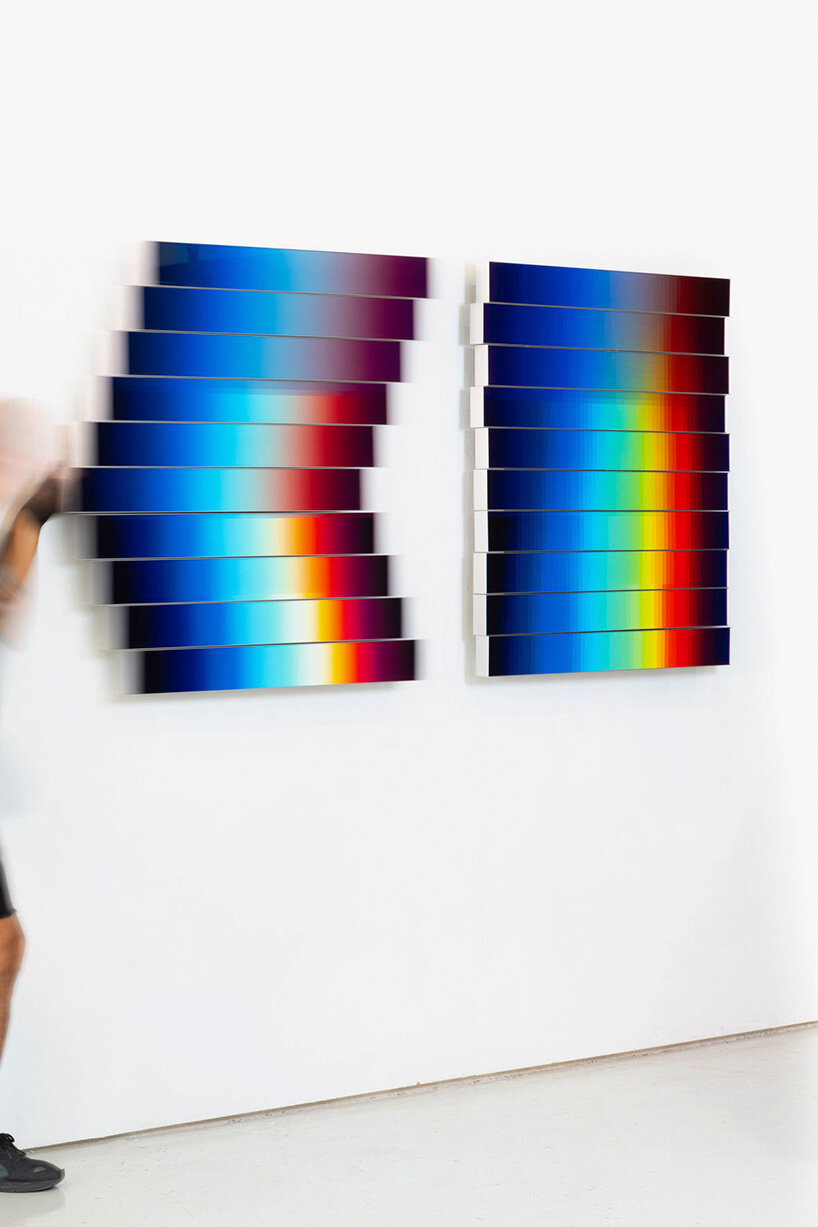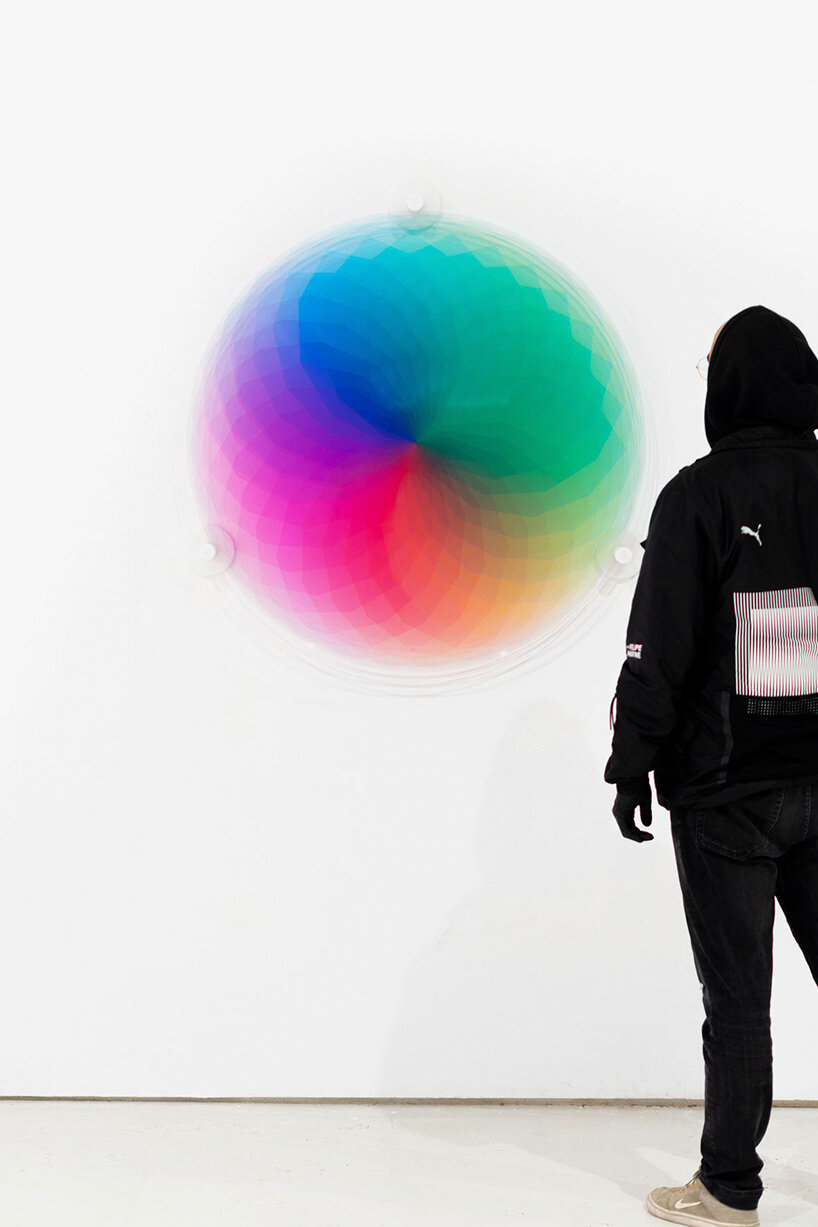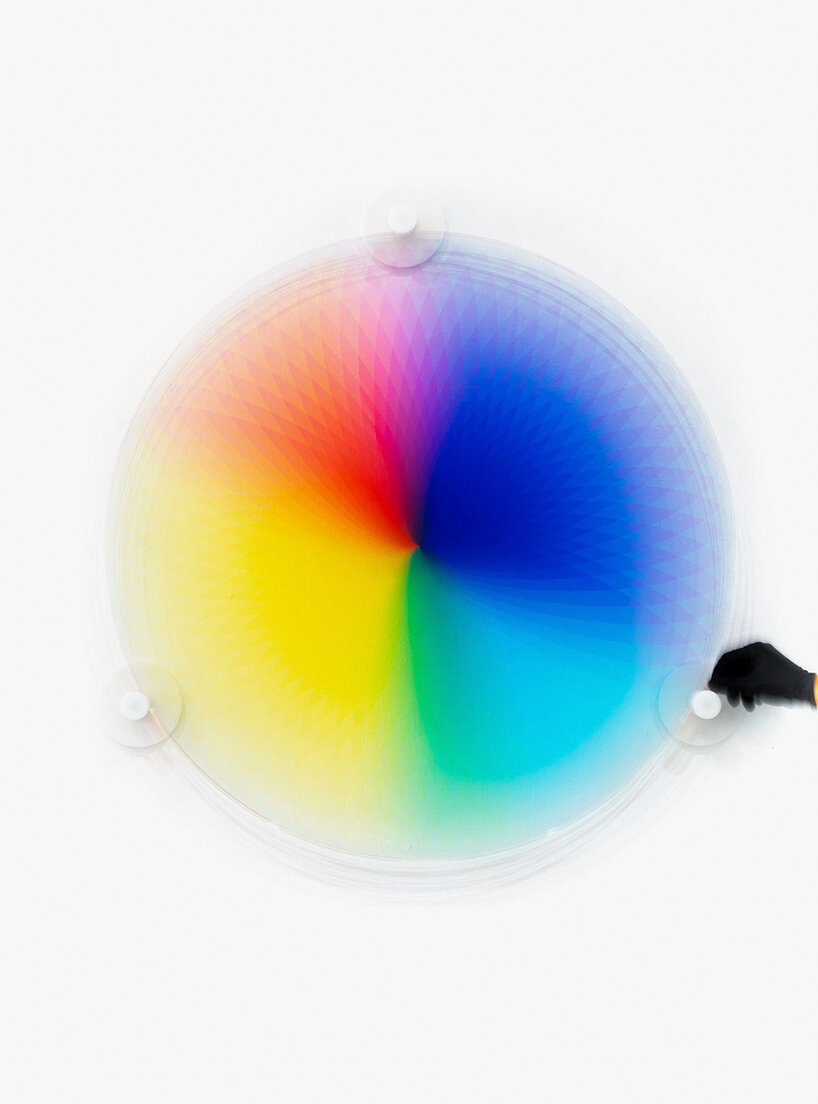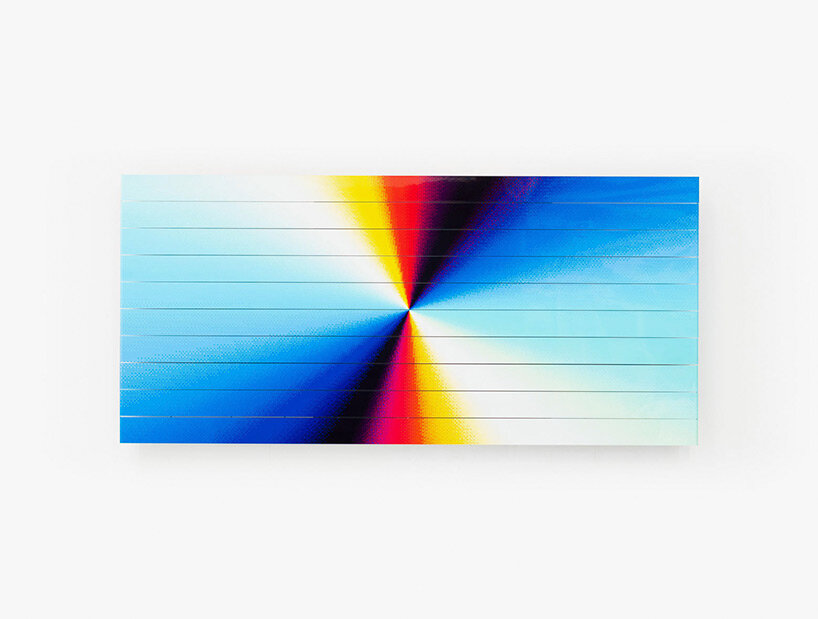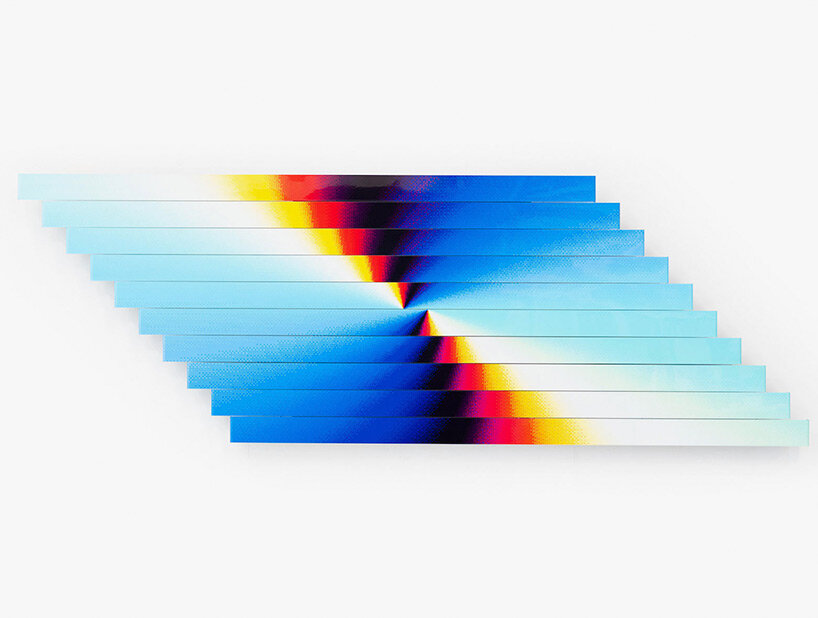 project info: 
name: Manipulable
artist: Felipe Pantone
location: Gallery Common, Harajuku, Tokyo
dates: June 3 – July 17, 2022
myrto katsikopoulou I designboom
jul 14, 2022