florim links artistic heritage to contemporary luxury
The divinity of European palaces dressed in marble takes a modern twist as Florim introduces Heritage Luxe. Using the colorful hues and majestic veining of the noble material, the collection recollects artistic and architectural culture concealed through six different marble surfaces, each with its own distinct personality.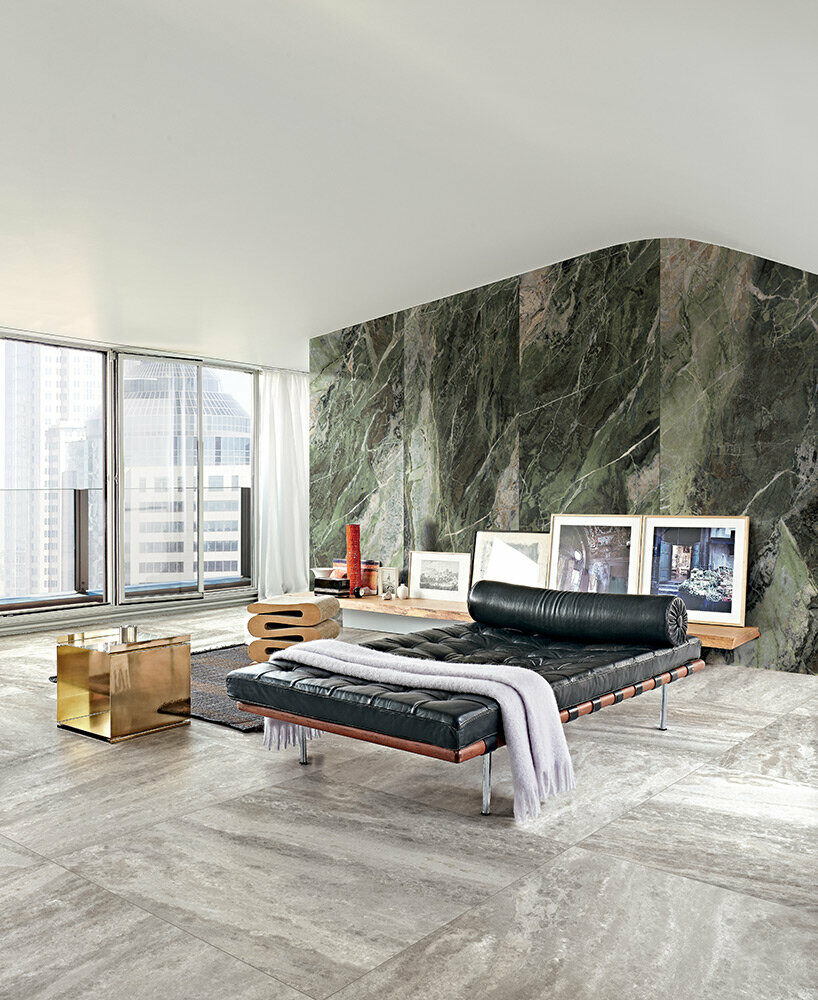 Heritage emerald in 120×280 (wall); Heritage cloud in 120×120 (floor)
all images courtesy of Florim Ceramiche Spa
florim's heritage luxe twists noble European tradition 
Since ancient times, palaces, sculptures and monuments in Europe have been created from colored marble, considered almost like a form of natural or divine painting thanks to its vivid veining and varied color palette. To give the past a contemporary decorative character, the Italian ceramic specialists put together the Heritage Luxe collection. 
The richness of colors and graphic details of these products finds its maximum expression in the Magnum Oversize large sizes, designed to blend in with increasingly large open spaces, or to illuminate more intimate surroundings.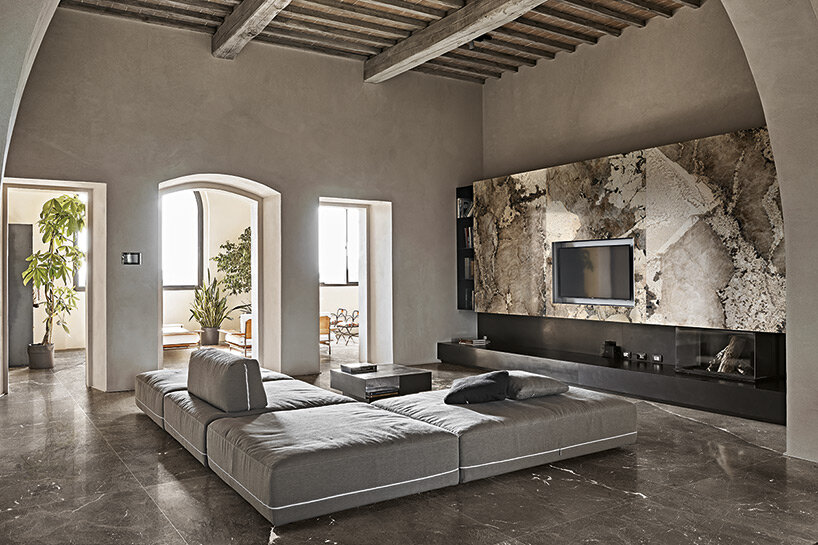 Heritage brown 120×120 (floor) and Heritage flame 120×240 (wall)
the collection features six marble surfaces
The surfaces of the collection have a strong decorative style as the classic luxury of marble blends with the dynamism of a contemporary flavor. As these unite in a single dimension, the atmosphere of the surroundings exuberates an intense but sophisticated character into the space.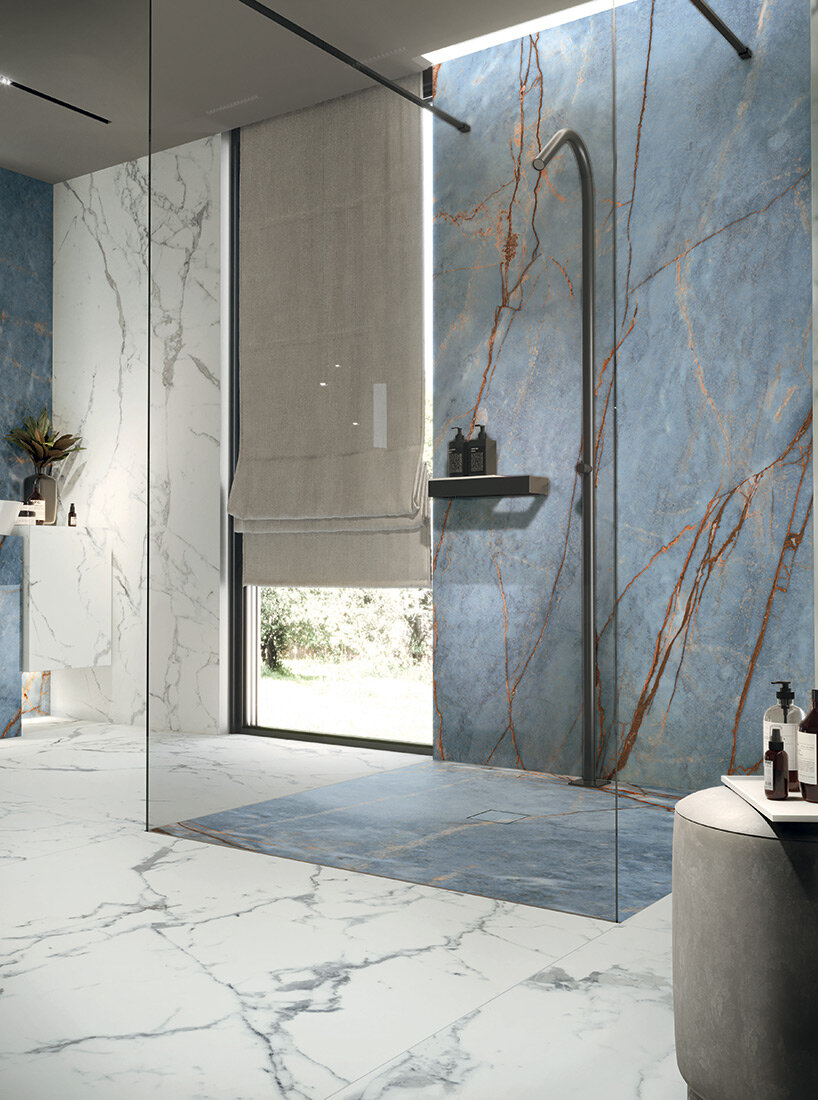 Heritage Azure in 120×120 and 120×280; Origines blanc 120×120 and 120×280;
azure & brown
The surfaces are proving how versatile the material can be as the vein patterns, colors, and finishes change accordingly. Heritage Azure is distinguished by a pale, refined blue background against which a deep rust-colored vein stands out, making it ideal for pairing with warm-toned materials. Similarly, the soft, enveloping base of Heritage Brown is reminiscent of Spanish marble, distinguished by subtle and barely noticeable white veins.