Franky Zapata invents JetRacer
Last time, former jet ski champion and French inventor Franky Zapata introduced FlyBoard, a gas-powered jetpack that launches the user up in the air without pipes tailing below the board. This time, he has returned with a new invention, letting the user sit. His new vertical take-off and landing aircraft named JetRacer mirrors luxe cushioned beach deckchair that can fly like an airplane without a lifting surface, thanks to its 10 micro-turbo jet engines installed around the seat.
It can achieve a speed of up to 250km/h, blazing through the horizon in the blink of an eye and turning into a vehicle for solo travelers who love to watch the skyline from above. Zapata – the company sharing the last name of the inventor – writes that the JetRacer's main characteristics are maximum speed and high maneuverability at the cost of a relatively short range. Being built on a light and modular chassis makes the aircraft easy to navigate and meet multiple needs, both civil and military. The company also shares that JetRacer can be remotely controlled.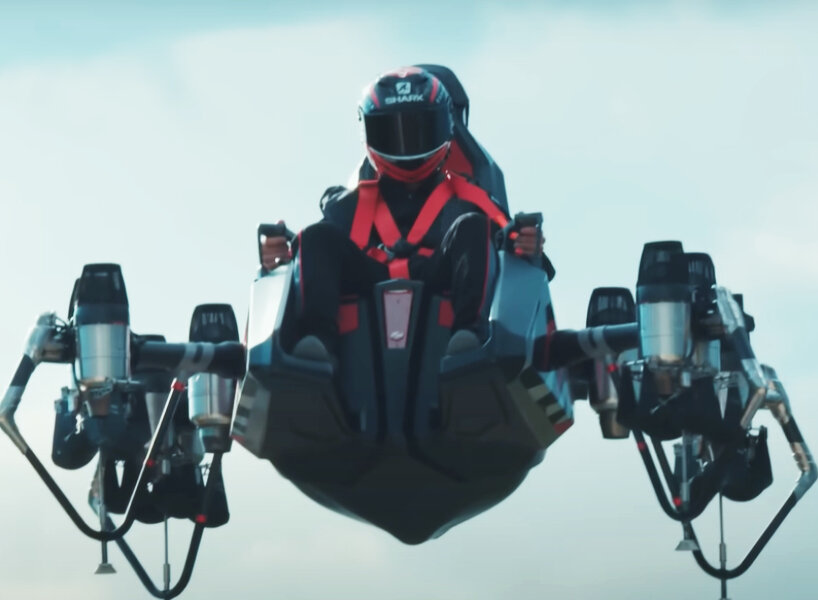 images courtesy of Zapata
Reaching up to 3,000 meters of altitude
Looking at the current specifications, JetRacer by Franky Zapata can reach up to 3,000 meters of altitude and has a weight capacity of up to 200 kilos. It prides itself on offering access to steep terrains, weathering flights in strong and turbulent winds, granting autonomous flights whenever desired, being a transport vehicle for objects and materials, and concealing propellers to add up to its sleek, edgy design.
The company also states that just in case there is a loss of two engines from the micro-jets, the flights can still be resumed without facing consequences while in the air. A control and fuel system is installed on board along with a power supply indicator to keep the pilot informed on the flight information. JetRacer also features redundant electrical control for each motor and steering assistance in case the pilot needs it.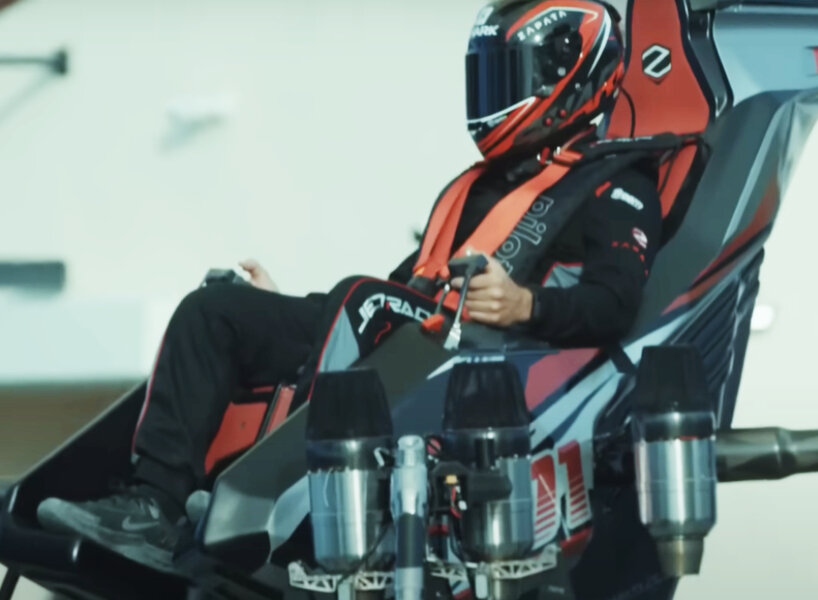 flying chair 'JetRacer' travels up to 250km/h with 10 micro-turbojets
Flight test campaign to try JetRacer
As of publishing the story, Zapata and his team are inviting their audience to become the pioneers of the future's mobility by participating in the flight test campaign of JetRacer in the US. The first step is for the team to select 100 people from the sign-up list of their campaign, and among these 100 people, 25 will be chosen to fly JetRacer with Zapata and his team's support.
On August 4th, Zapata took the entrance of his new invention to Twitter with a post, describing the vehicle as a flying car, and commenters seem to dub it more as a chair for the lack of wheels in JetRacer. Wheeled or no wheels, JetRacer looks forward to contributing to the flight mobility of the future.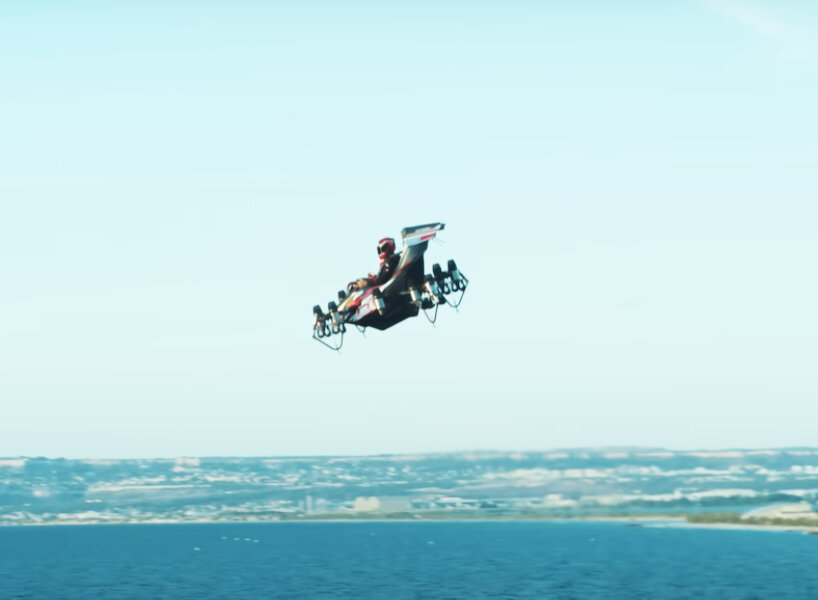 JetRacer by Franky Zapata flight test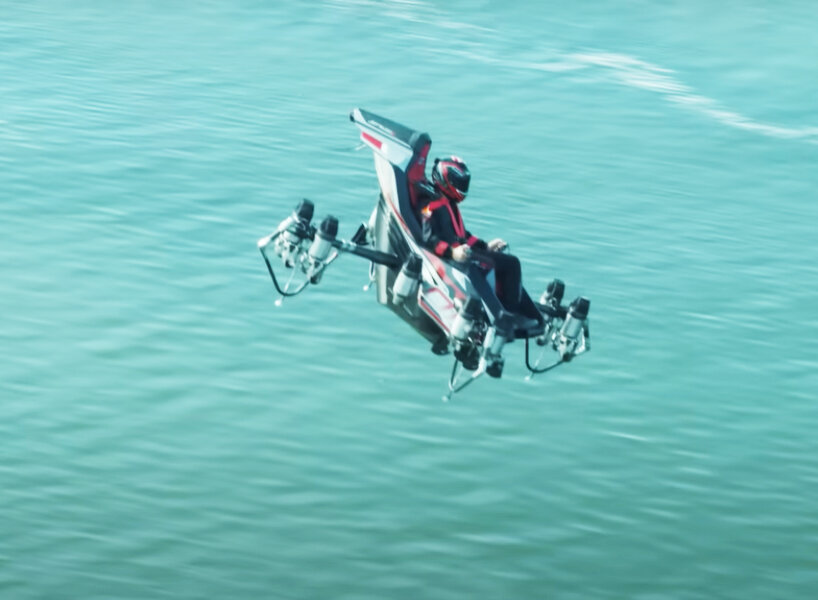 JetRacer can reach up to 3,000 meters of altitude