san ignacio: a meeting place for the community
Argentina-based architecture studio Grupo Edisur completes this so-called San Ignacio community center along the outskirts of Córdoba. While the area once marked the industrial center of the city, it is now a sprawling residential neighborhood. Located along a public road with access to public transportation, the new building introduces a space for the developing community to host social activities and participate in urban planning initiatives.
The architecture is informed by the area's industrial heritage. Aiming to reflect the built language of the time, it takes shape with brick and concrete in remembrance of the historic factory infrastructure including the industrial plants and water tanks that could be viewed from great distances across the vast, flat landscape. The team tells designboom: 'this building is recognized as a community reference and as a meeting place or a starting point.'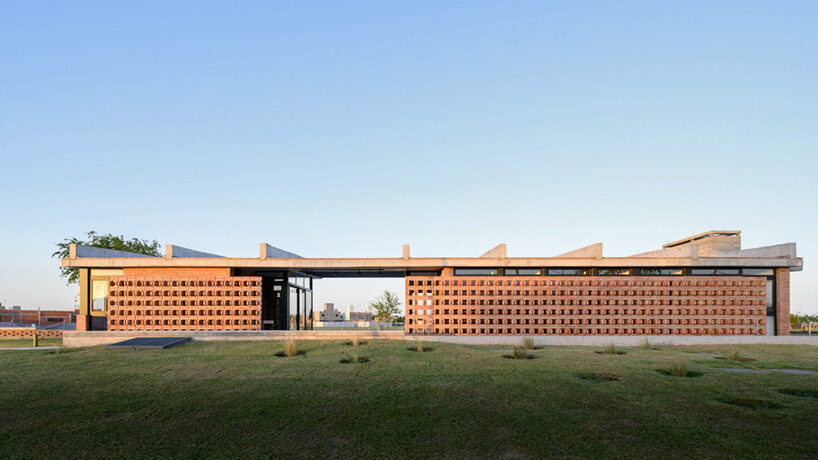 images © Gonzalo Viramonte | @gonzaloviramonte
grupo edisur's architecture as 'ornamental sculpture'
The architects at Argentina's Grupo Edisur organize the San Ignacio community center as a large shed with two enclosed volumes connected by a shaded courtyard. The two zones are uniquely programmed to host two types of activities — a monitoring center with an administrative office and a gathering and entertainment space for the community.
Together, these three areas form an 'ornamental sculpture with a strong introverted interior.' The threshold between the interior and exterior is a gradual transition through covered, semi-covered, and open areas. The architects explain: 'The intermediate spaces play a preponderant role for the expansion of the activities, as well as in climate protection. The spaces around the building allow the community appropriation by different ways of participatory design.'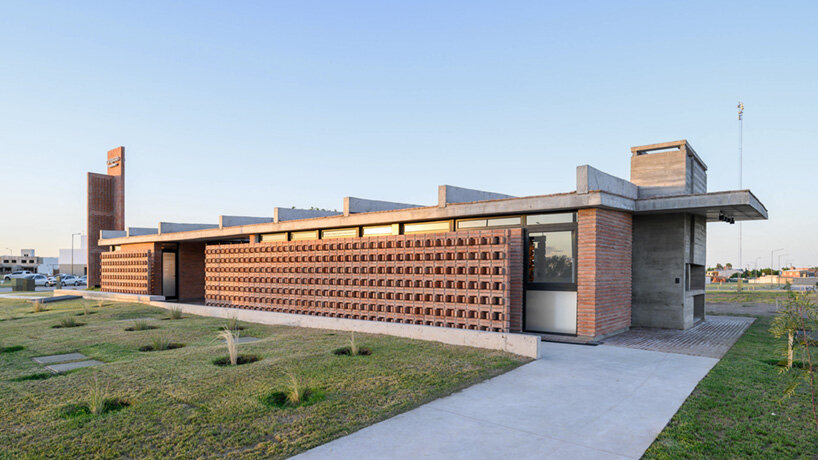 a perforated brickwork screen shields the interior from its surroundings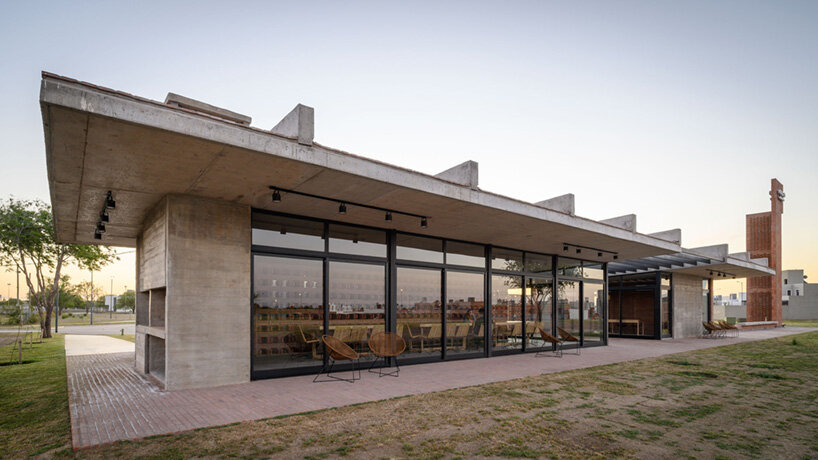 the space opens broadly outward to the rear yard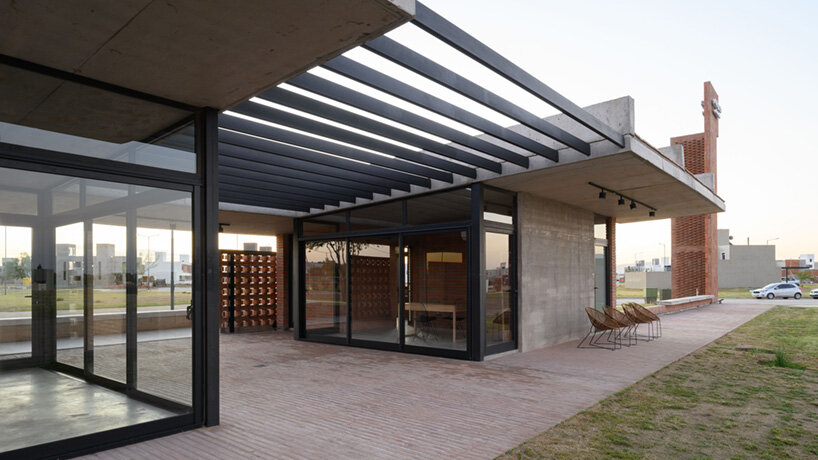 the building is organized between two enclosed volumes and a shaded courtyard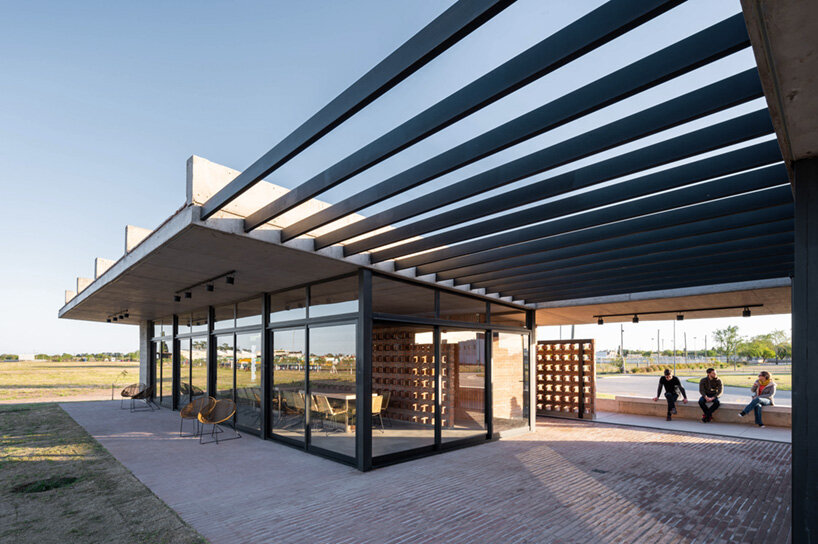 the courtyard is covered with vertical slats to filter sunlight