3D printing parts of hypersonic airplane
Hypersonic aircraft company Hermeus – who has also partnered with NASA and the US Air Force – has acquired the original Sapphire and large-format Sapphire XC printers of metal manufacturer Velo3D to build parts of the former's hypersonic airplane. The 3D printers are designed for high-volume production, and Hermeus has plans to make its hypersonic airplane, running at Mach 5 or about 3,800 mph, commercially available for flights and airports.
The printers will also be will be calibrated for Inconel 718 and used to build parts for Hermeus' Chimera engine and Quarterhorse airplane. The Chimera engine is a turbine-based combined cycle engine that will power Hermeus' first airplane named Quarterhorse, which is also an autonomous airplane designed to touch high Mach speeds. The company writes that Quarterhorse's first flight is planned for 2023.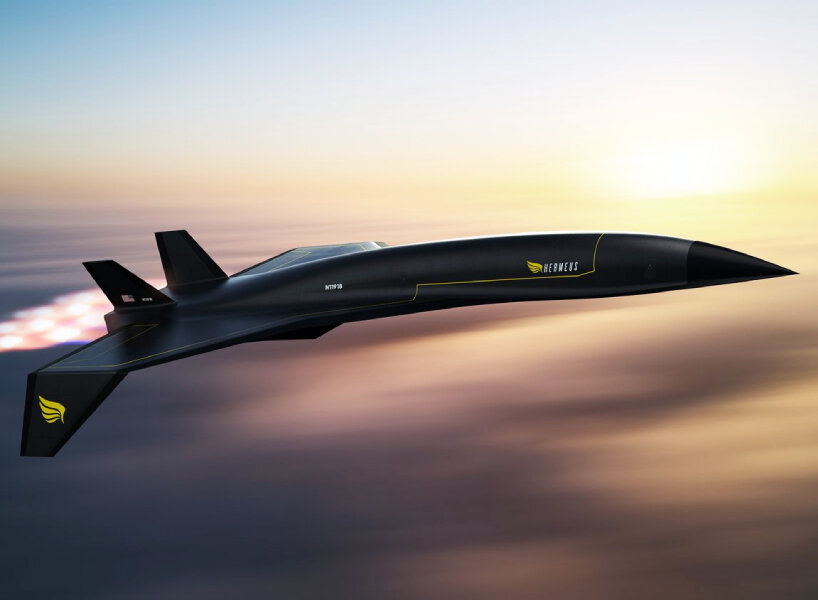 images courtesy of Hermeus
temperature, vibration, and aerodynamics affect the plans
Using Velo3D's end-to-end metal additive manufacturing solution, Hermeus will 3D print parts for its Mach 5 Chimera engine and Quarterhorse aircraft. Velo3D CEO and Founder Benny Buller shares that hypersonics can be a challenging subset of the aviation industry and that temperature, vibration, and aerodynamics play major factors in the flight of the aircraft at the speeds that Hermeus strives to achieve.
He also states that there are not many teams with the deep experience in hypersonics, aviation, and space flight that Hermeus has and he expresses that he and his company desire to help them achieve their goals by providing their Sapphire printers. 'I have no doubt that they will bring their vision to life and make hypersonic commercial flight a reality,' he adds.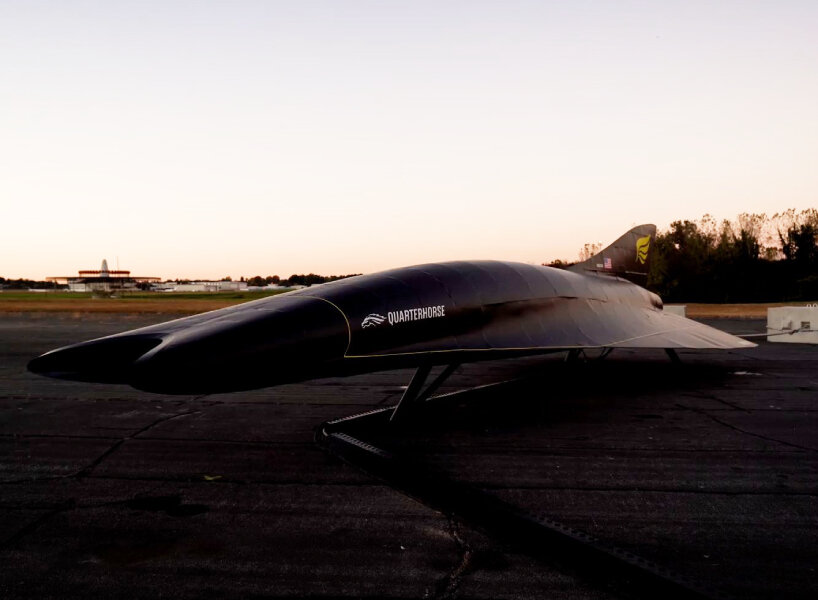 Quarterhouse hypersonic airplane design
Crossing the atlantic in 90 minutes
Since its founding in 2018, Hermes has been on the mission to accelerate air travel by making hypersonic airplane commercially available and developing Mach 5 aircraft 'to connect people faster and bring much-needed innovation to commercial flight,' as the company puts it. The company also explains that at Mach 5, more than twice the speed of the supersonic Concorde, passengers will be able to cross the Atlantic in 90 minutes.
On the path to hypersonic passenger airplane, Hermeus has partnered with government agencies including the US Air Force and NASA to develop a series of autonomous aircraft 'that derisk the technology and solve urgent national security challenges' as the company claims.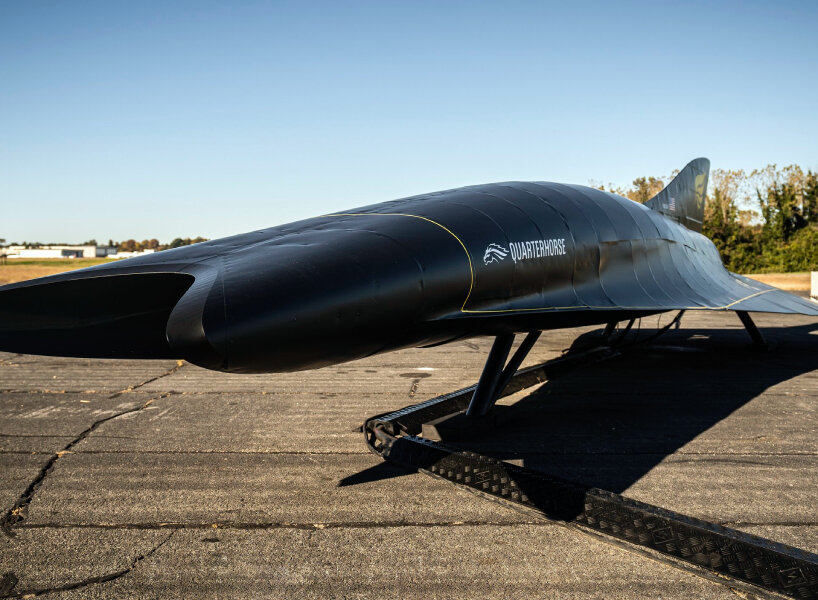 close-up view of the hypersonic airplane