Hyundai introduces N Vision 74
As Hyundai gets ready to introduce its first entirely electric high-performance car next year, the company now reveals the 'N Vision 74' electric vehicle (EV) under its N sub-brand. The South Korean automaker's aim to take the lead in the zero-emissions future is evident in this new 'rolling lab' concept, a powerful hydrogen fuel cell hybrid model designed to balance aerodynamics and cooling. Inspired by both Hyundai N 2025 Vision Gran Turismo and Hyundai Pony Coupe from 1974, the innovative EV showcases striking cyberpunk-inspired '80s aesthetics, fusing heritage elements with modern design.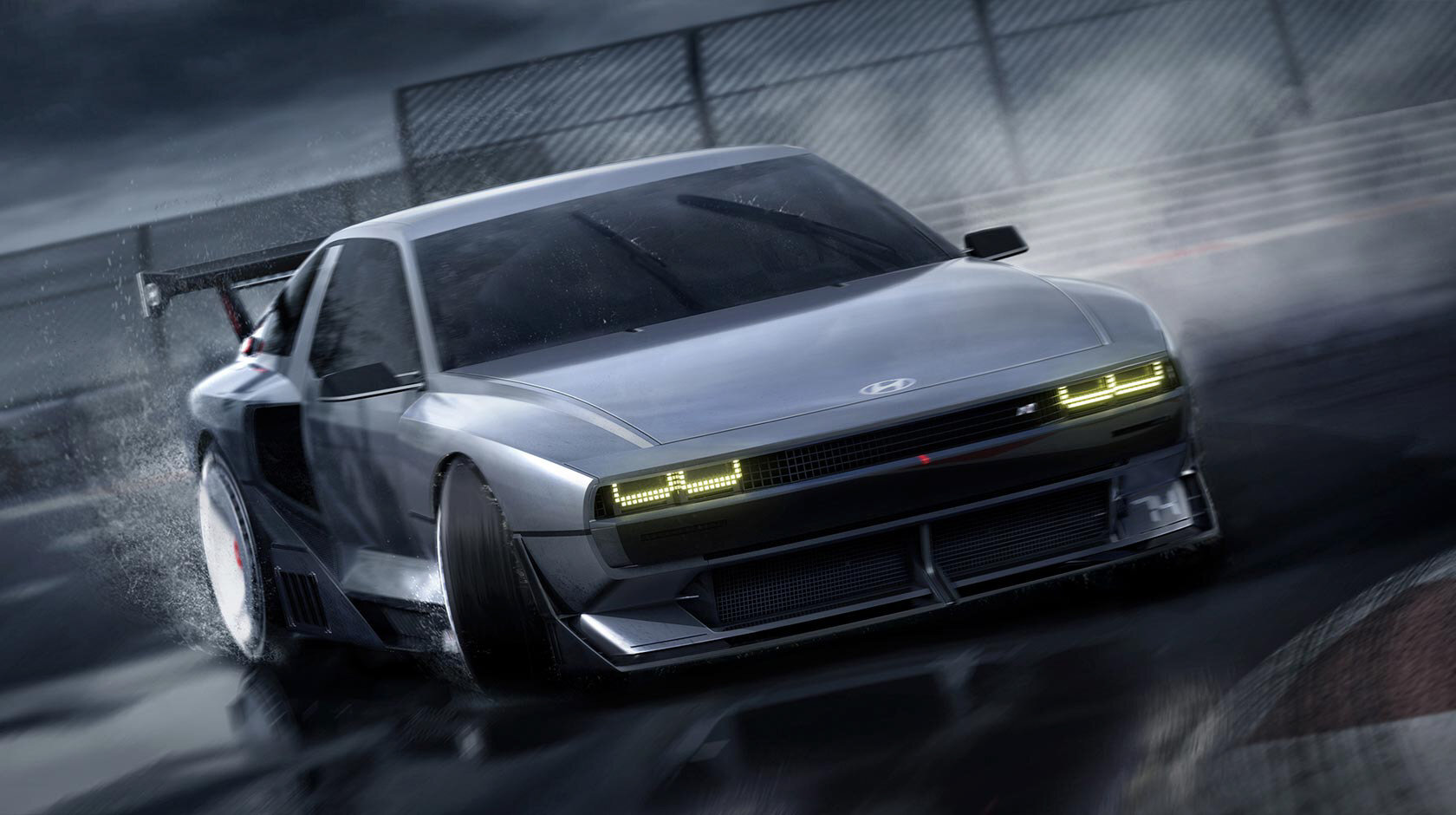 all images courtesy of Hyundai N
a new 'rolling labs' concept
Hyundai Motor's 'rolling labs' is where the company tests and validates its cutting-edge technology before incorporating them into the next production models. N Vision 74 combines EV technology with an advanced hydrogen fuel cell system, making it Hyundai N's first hydrogen hybrid rolling lab to explore 'driving fun' in the electrification era.
'Rolling labs represent the continuous development of our most advanced technologies. This unique approach makes us ready for the challenges of the future by empowering us to push ourselves to the limit.' says Thomas Schemera, Executive Vice President and Head of Customer Experience Division at Hyundai Motor Company. According to Schemera, the N Vision 74 plays a very important role in the strategic development of Hyundai's electrified, high-performance vehicles. The concept will continue to be tested and verified by Hyundai's engineers, so future N road cars can be equipped with their advanced features.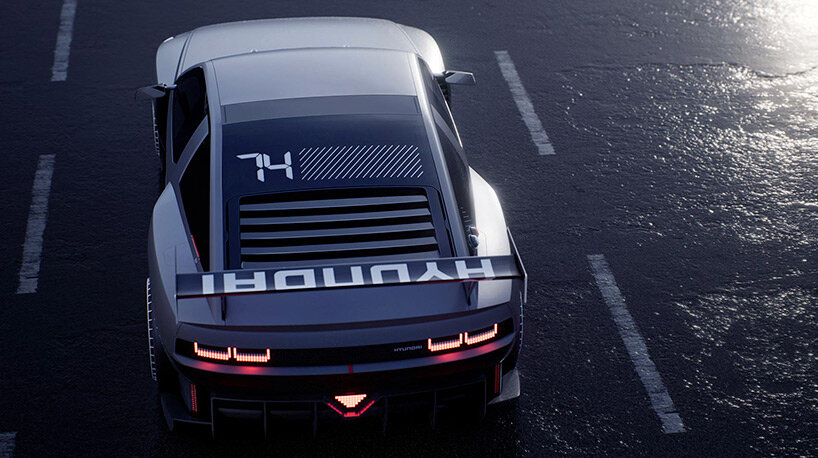 combining Heritage and contemporary technology
This latest EV draws from the 2025 Hyundai N Vision Gran Turismo and the Giorgetto Giugiaro-designed 1974 Pony Coupe concept which has a fastback profile and sharp edges. The sleek surface, dynamically balanced profile, and distinctive B pillars are distinguishing traits that have been carried through the new design. 'N Vision 74's future-oriented design reflects the respect and appreciation we have for the dedication and passion that went into the Pony Coupe concept,' notes SangYup Lee, Executive Vice President and Head of Hyundai Design Center.
The new retro-futuristic model elevates the daring Pony Coupe concept, while reinterpreting the interior as an entertaining space equipped with a driver-centric cockpit with a blend of heritage elements and modern design, such as digital cluster and analogue buttons.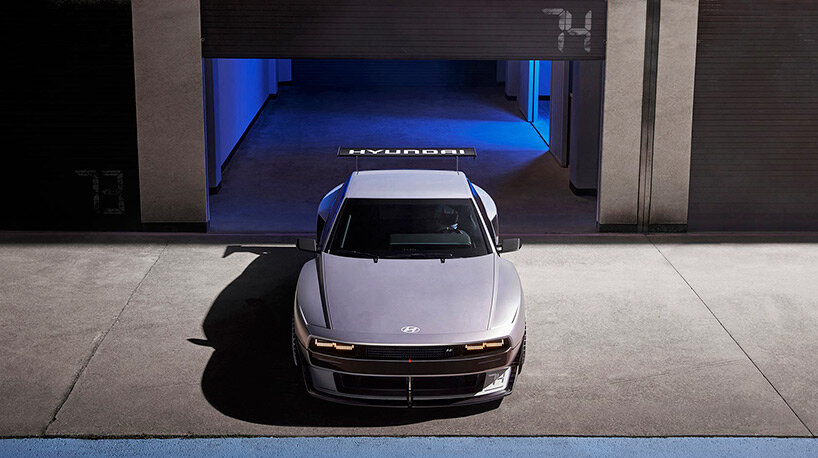 Measuring 4,952 mm long, 1,995 mm wide and 1,331 mm tall on a 2,905 mm wheelbase, it is the first high-performance rolling lab built on the most advanced hydrogen fuel cell system that Hyundai N has ever created. But this is not the first time for N to deal with fuel cell technology.
Hyundai's engineers developed a hybrid structure of a battery-electric in combination with an FCEV system, which is placed in an all-new layout. By having fuel cell system and battery-electric powering the N Vision 74 together, the cooling efficiency is improved, while the two different power sources can be used depending on different driving conditions. This fine-tuned logic system enables better torque vectoring by twin motors on the rear, allowing a precise and responsive cornering experience. Moreover, N Vision 74 explores the balance between the performance and cooling with a three-channel cooling system. 
The high-performance technology is fully integrated into the design to fulfil the FCEV's heat management requirements. With such functional aesthetics, N Vision 74 explores the balance between state-of-the-art-technology and iconic design. Along with long-range and fast refueling capabilities, N Vision 74 guarantees driving fun with a sustainable power source via the application of cutting-edge technologies.