APOLLO, A SOLO EXHIBITION BY JEFF KOONS AT DESTE PROJECT SPACE
Established in Geneva in 1983 by collector Dakis Joannou, the DESTE Foundation for Contemporary Art is known for engaging in an extensive exhibition program that promotes emerging as well as established artists. Since 2009, the foundation has been exhibiting the world's most renowned names in contemporary art, including Matthew Barney, Kiki Smith and Maurizio Cattelan, at its slaughterhouse-turned-art-space on the Greek island of Hydra. 
Following a two-year postponement due to the COVID-19 pandemic, DESTE Foundation presents Jeff Koons's much-anticipated project 'Apollo'. The solo exhibition will be on view at DESTE's Project Space at the old Slaughterhouse in Hydra from June 21 to October 31, 2022.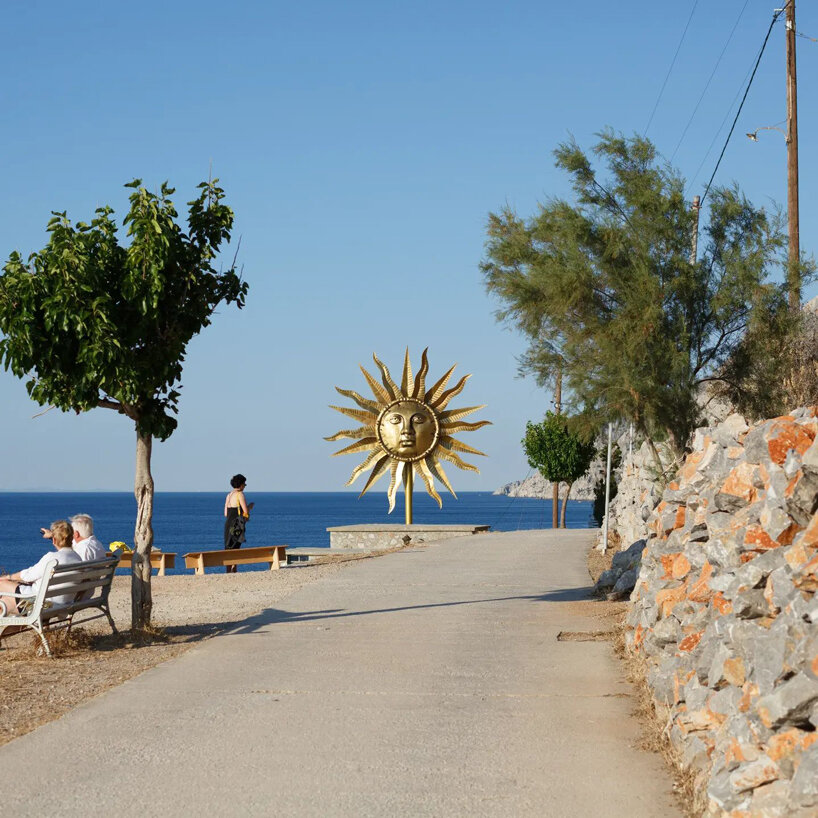 images by Eftychia Vlachou, unless stated otherwise | all © Jeff Koons
A TEMPLE IN HYDRA TO ENGAGE IN METAPHYSICAL DIALOGUE
'Jeff Koons: Apollo' at DESTE Foundation's project space in Hydra presents new sculptures by the artist along with readymade objects selected by the artist. The show seeks to engage the viewer in a metaphysical dialogue between the contemporary and the ancient. It also marks over twenty years since Jeff Koons's last solo exhibition in Greece.
In 'Apollo', Koons has created a new temple, where art aficionados are invited to pilgrimage. The exhibition activates the senses through music, sage burning, and baked offerings reminiscent of ancient times. With the sounds of the ancient kithara playing alongside contemporary songs, the two musical formats are at times disjointed and at other moments find sublime beauty. The overall exhibition is developed as a metaphysical experience and celebrates human history and aspiration.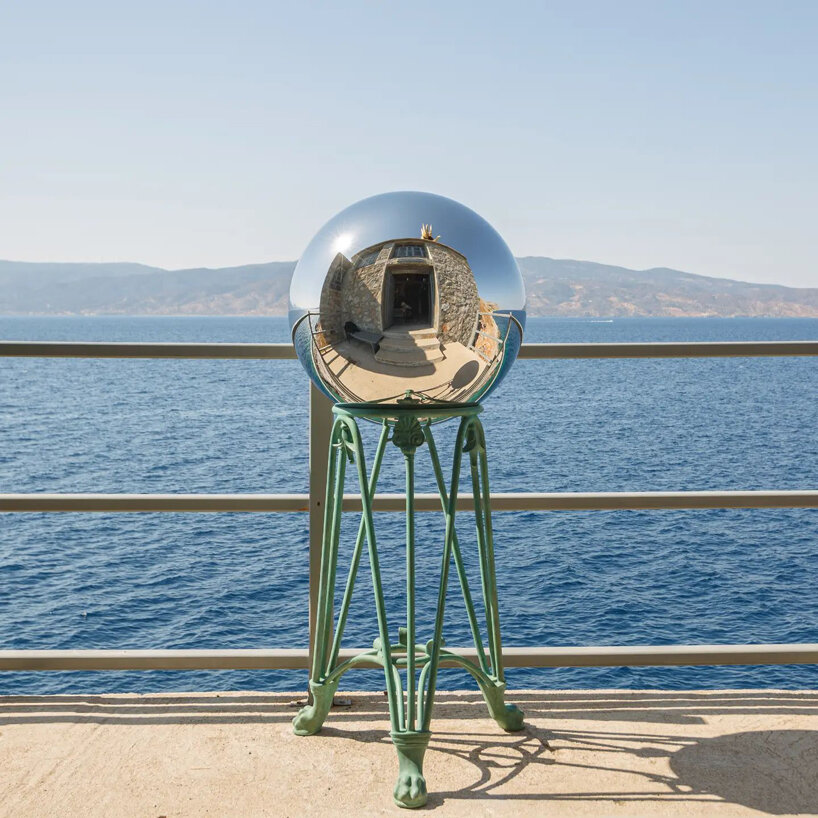 Gazing Ball Tripod, 2020-2022
Before entering, visitors are welcomed by a colossal 9.1-meter (30-foot) wide reflective wind spinner set above the Slaughterhouse. Dubbed 'Apollo Wind Spinner', the golden sculpture features the face of Apollo, the Greek god of music, poetry, art, prophecy, truth, archery, plague, healing, sun and light.
Once inside, at the center of the installation is 'Apollo Kithara', a polychromed animatronic sculpture that stands over 2.3 meters tall. Apollo is playing a kithara, considered to be the origin of today's guitar. Surrounding the sculpture are ancient frescoes from Boscoreale, near Pompeii, transforming the walls of the slaughterhouse.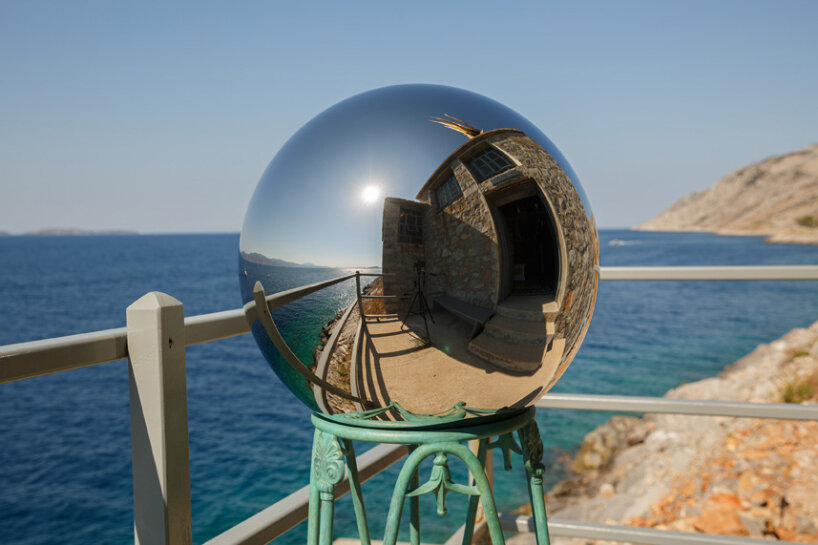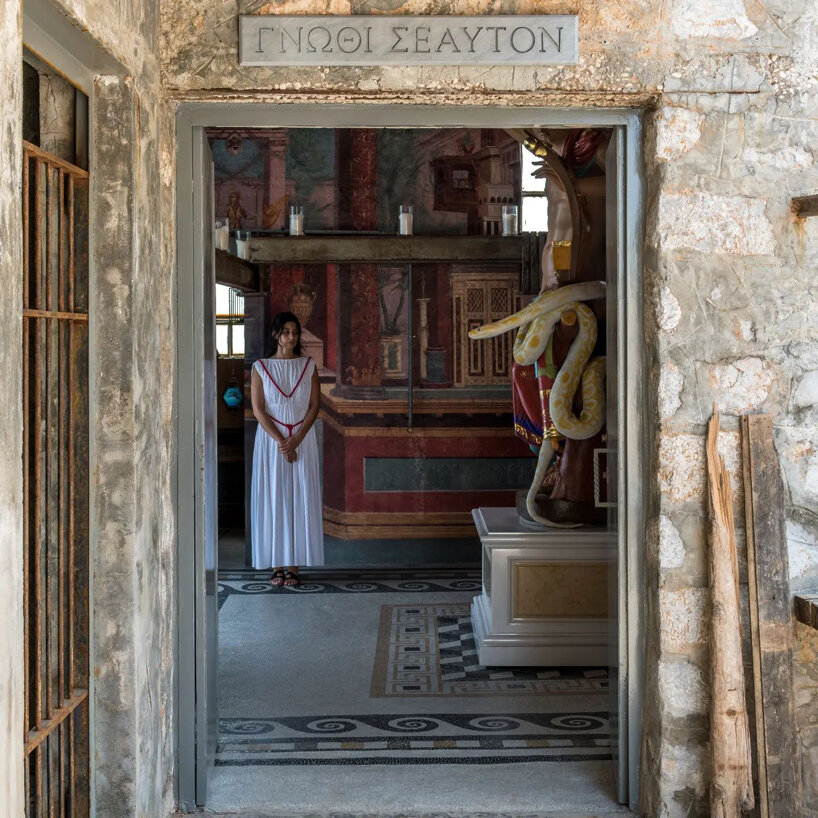 installation view | image by George Sfakianakis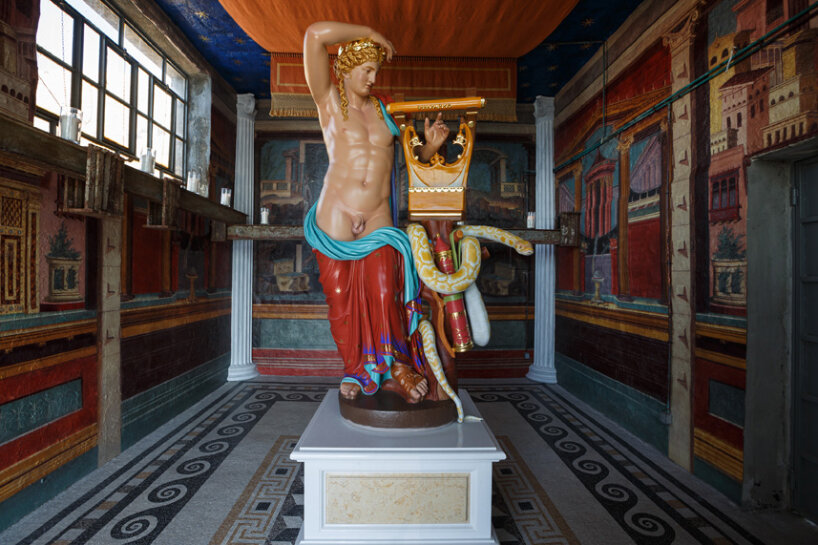 Apollo Kithara, 2019-2022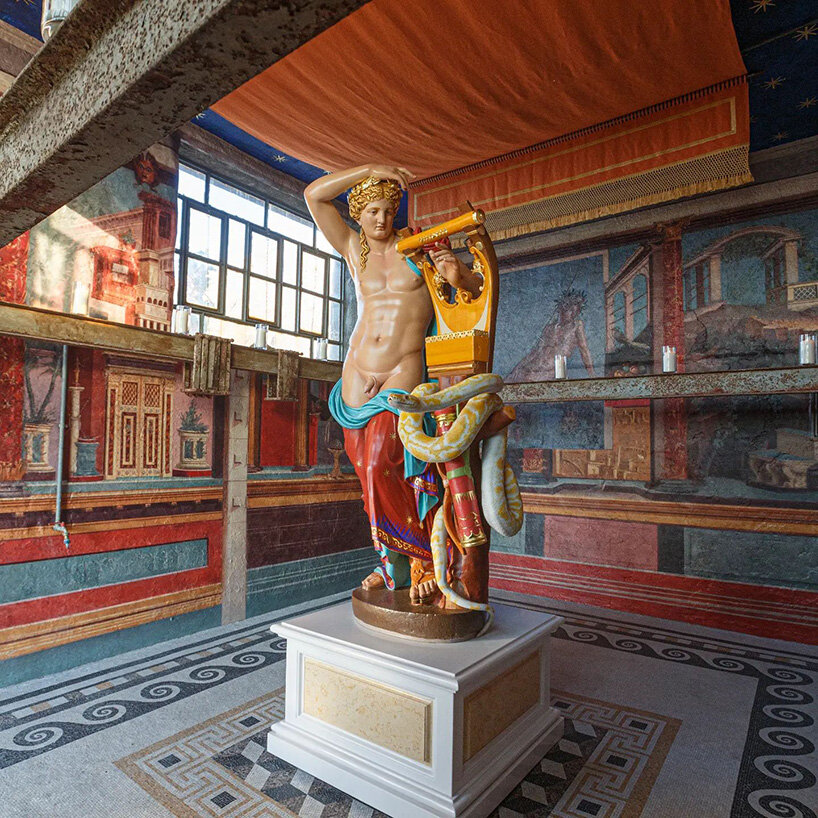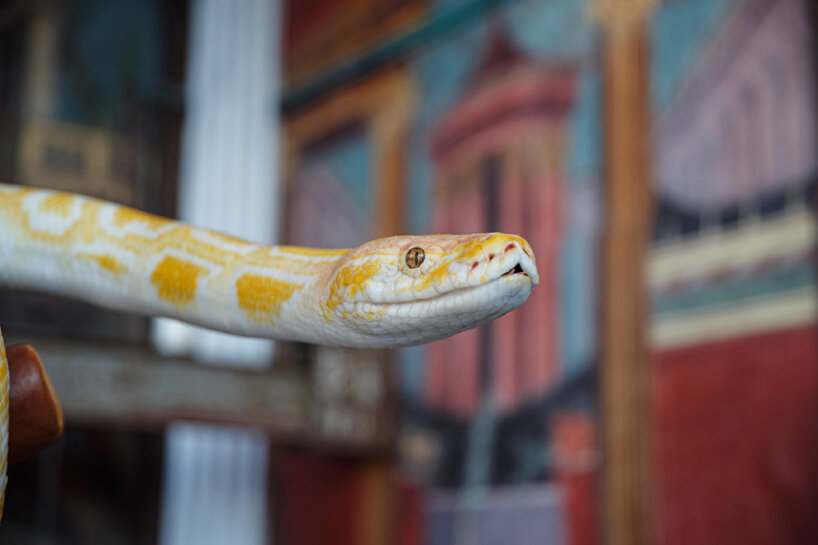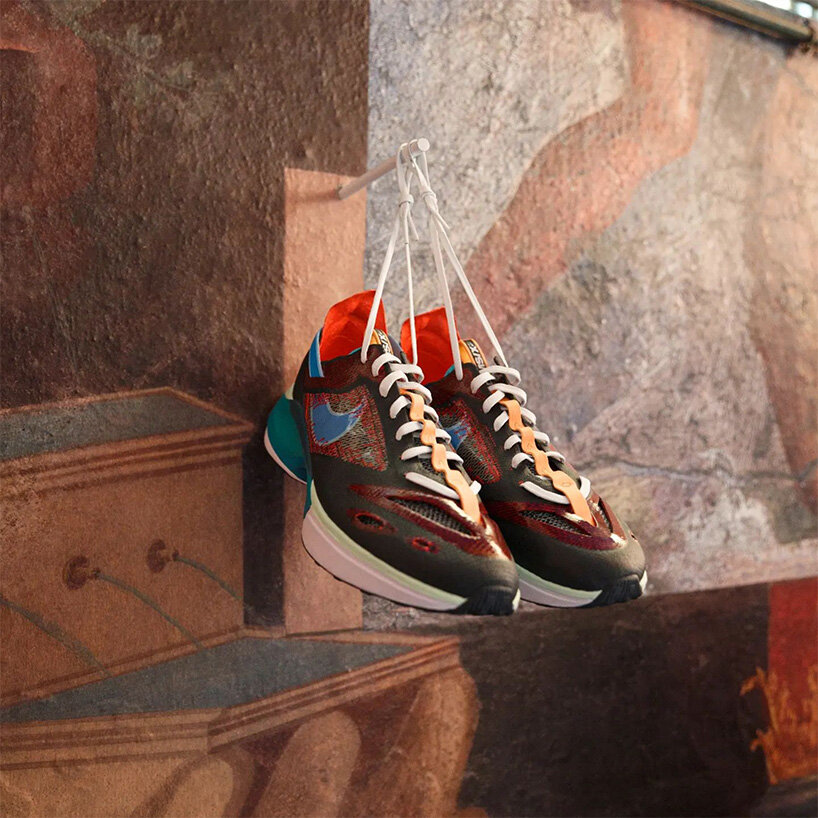 Nike Sneakers, 2020-2022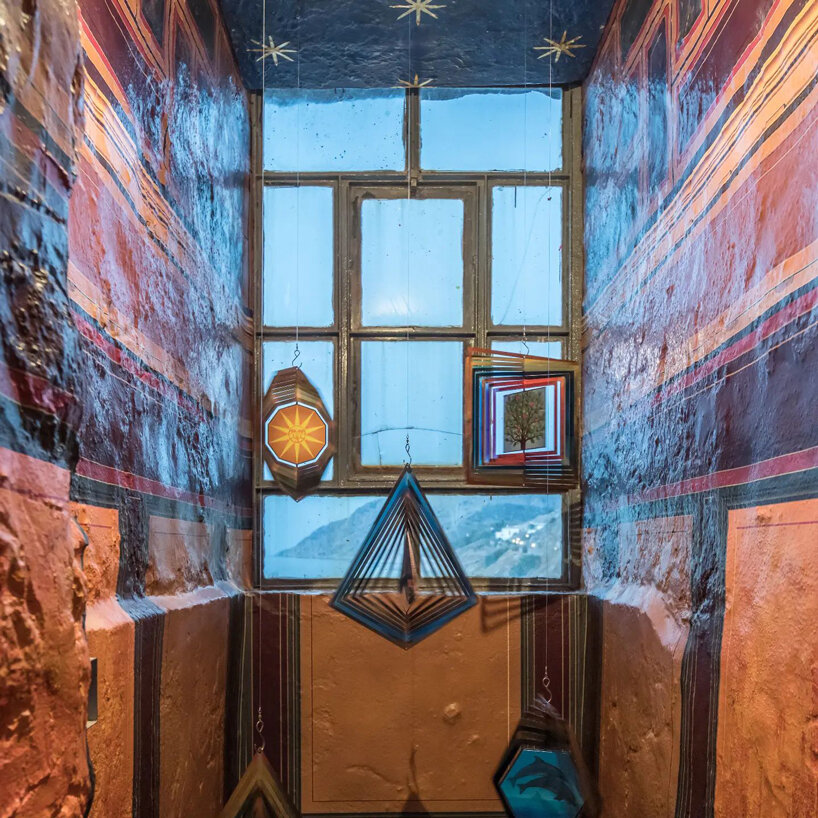 Plato's Solid Forms Wind Spinners, 2020-2022 | photo by George Sfakianakis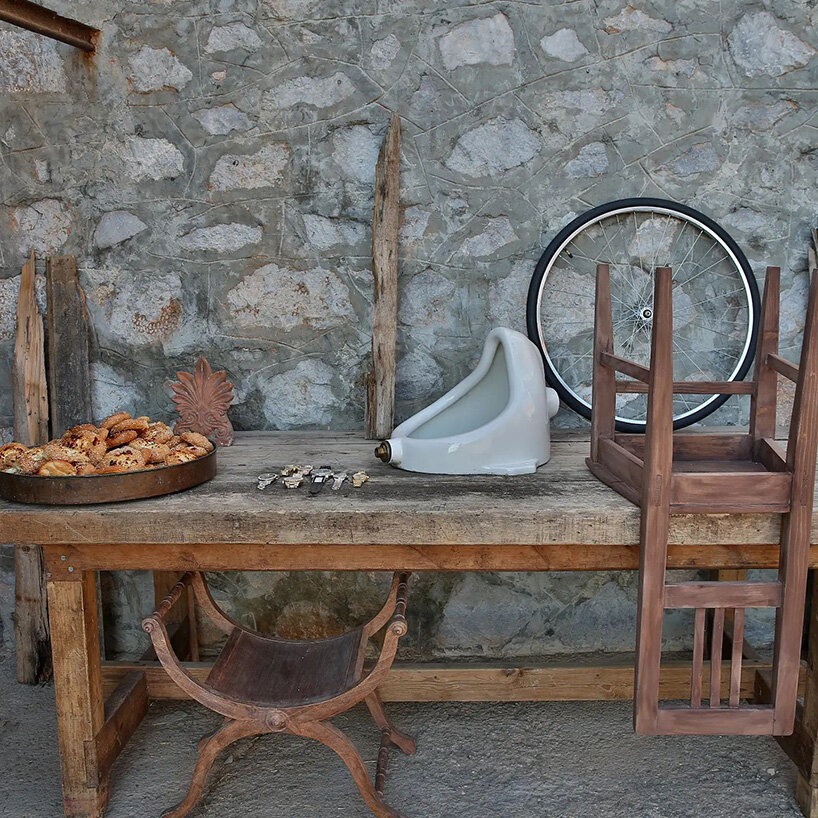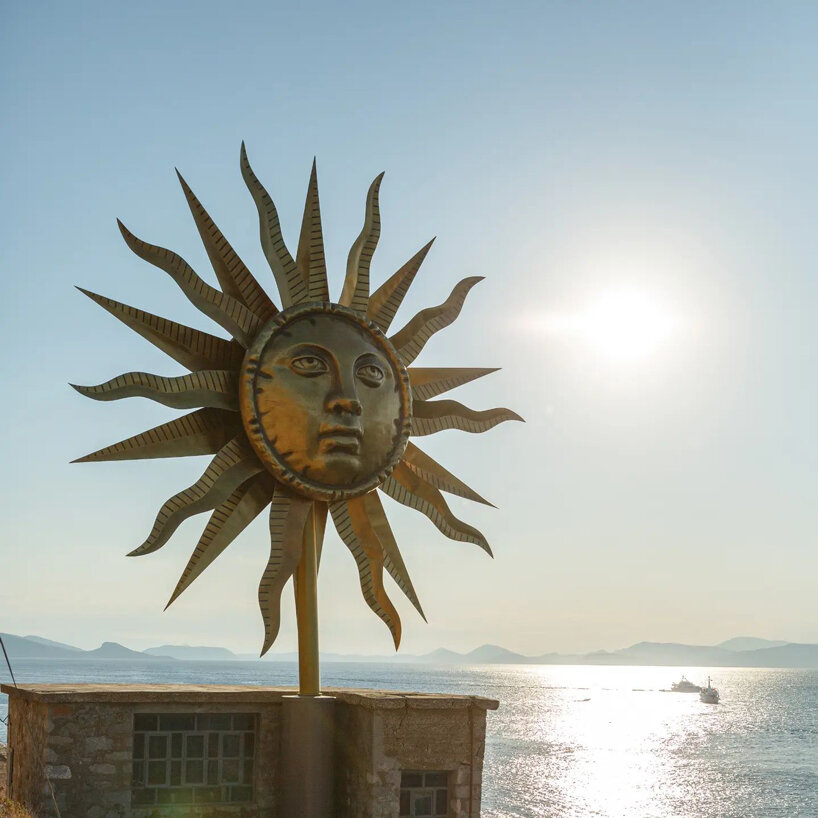 Apollo Windspinner, 2020-2022
exhibition info:
name: Apollo
artist: Jeff Koons
location: DESTE Foundation
dates: 21.6.2022 – 31.10.2022
juliana neira I designboom
aug 05, 2022