'kha-nam noi' by yangnar studio 
Architecture practice YangNar Studio has recently rehabilitated a pigsty building in Sing-Buri, 
Thailand
, transforming it into the inviting 
wooden 
'Kha-nam Noi' 
house
. All materials were collected from the existing structure and repurposed to design a self-sufficient dwelling with a designated dog training area.
 According to the studio, 
'
Kha-nam refers to the typology of small resting shelters found during the agricultural season in Thailand. They're built using basic construction methods, with local and easily sourced materials.'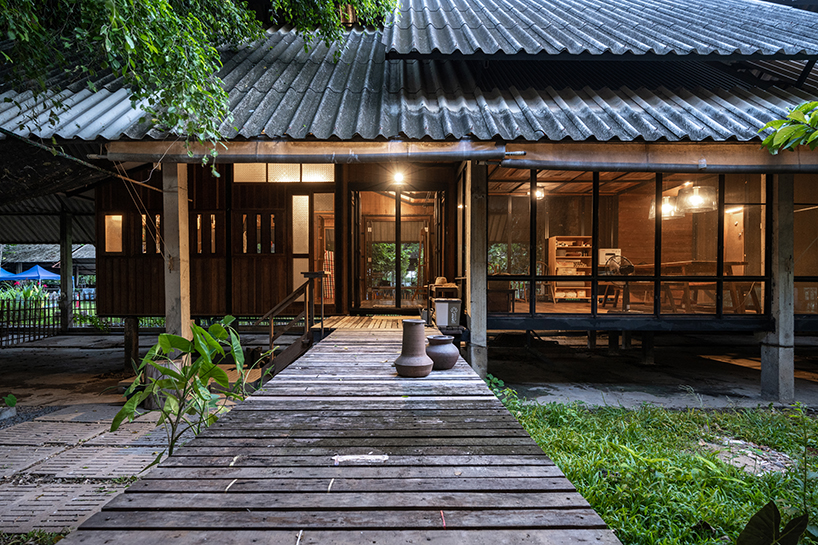 entrance facade
The building is originally an elongated pigsty, stretching along the east and west with a double-roofing feature at the front, revealing a gap. The team at YangNar Studio (see more here) purposefully grouped the new living spaces (bedroom, common room, and kitchen) underneath that gap to benefit from natural lighting and ventilation. Meanwhile, the northern side holds a terrace corridor linking a workshop to a nursery, and the back garden is a fully-landscaped area dedicated to dog training activities.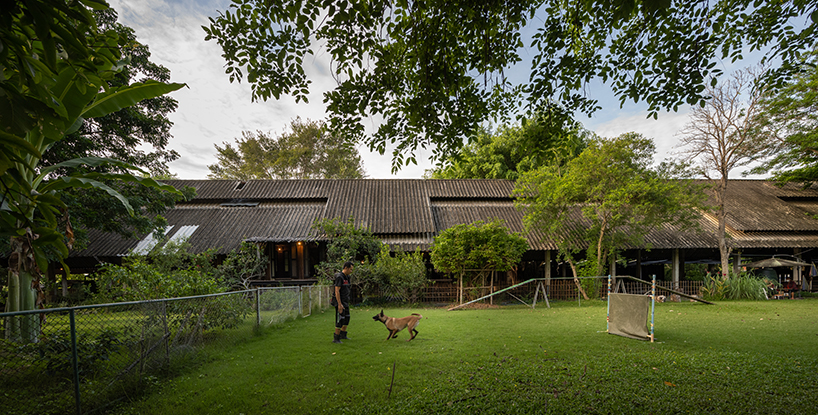 garden area reserved for dog training activities 
repurposing existing materials, adopting authentic craft
As for materials, the studio mainly used existing wood, steel, and concrete to revamp the structure and celebrate a merging of old and new. Certain parts of the house, like the kitchen wall, incorporate authentic wood crafting techniques like 'Fha-Lai', whereby a flexible sliding wall is inserted for better ventilation. 'This authentic construction method is hard to come across these days,' notes YangNar Studio. 
Because the team fitted a new space underneath the existing roof, materials like zinc sheets and traditional stained glass were used to enliven and unify the renovated interiors by letting in plenty of natural light and creating visual connections. In addition, some basic artifacts like folk craft furniture were collected from the owner's previous house to populate the ' Kha-nam Noi' residence.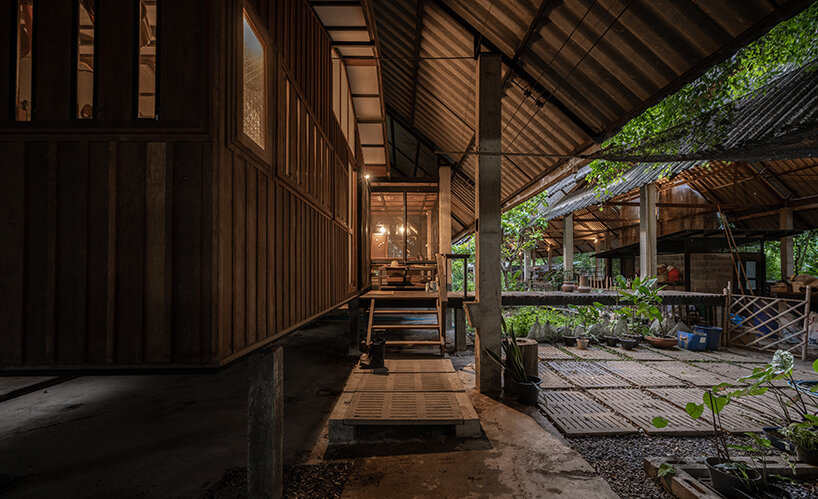 backyard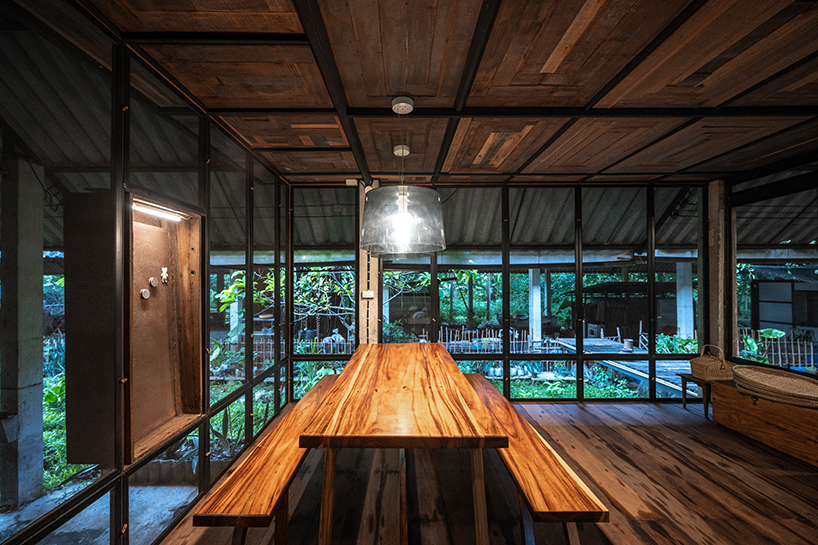 repurposing the pigsty's wooden materials to design the interior spaces