vase: a curated apparel store in tokyo, japan
Along the Meguro River in Tokyo, Japan, Kii inc has recently unveiled their new project Vase, a selected apparel store that features the designs of various classic and avant-garde brands from all over the world. The architects have transformed a traditional wooden Japanese dwelling into this new store with a refreshed design that fully encompasses and expresses Vase's brand concept. The internal space is composed with a variety of different shapes, materials and finishes, reflecting the curated selection of apparel products. Kii inc retain and revive the original character of the structure – which previously served as a house – with the addition of white and gray finishes and bespoke fixtures that contrast the exposed wooden frame and refresh the space.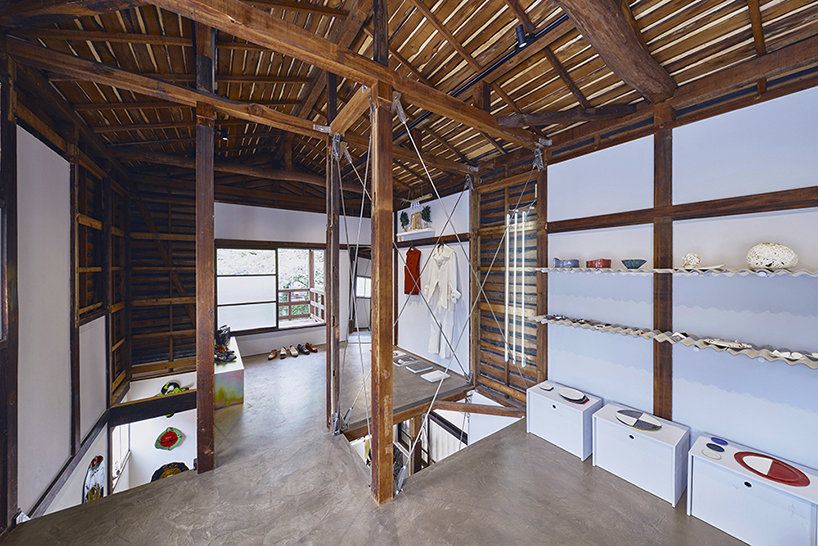 Kii inc has renovated and revived the previously uninhabitable wooden house
all images courtesy of Kii inc
Kii inc renovates damaged wooden dwelling 
Kii inc has renovated and revived the small, previously uninhabitable wooden house by removing the damaged elements, and carrying out minimal repairs using inorganic finishes such as white, gray and mortar, to enhance the character of the exposed wooden frame. On the second floor, the existing walls are painted gray and the floor is plastered to create a contrast with the existing wooden frame that is left untouched on the ceiling. Externally, the Japanese design office retains the original appearance of the wooden structure with the exception of the entrance area which has been painted white in a continuation of the design language inside and to introduce a new atmosphere to the street.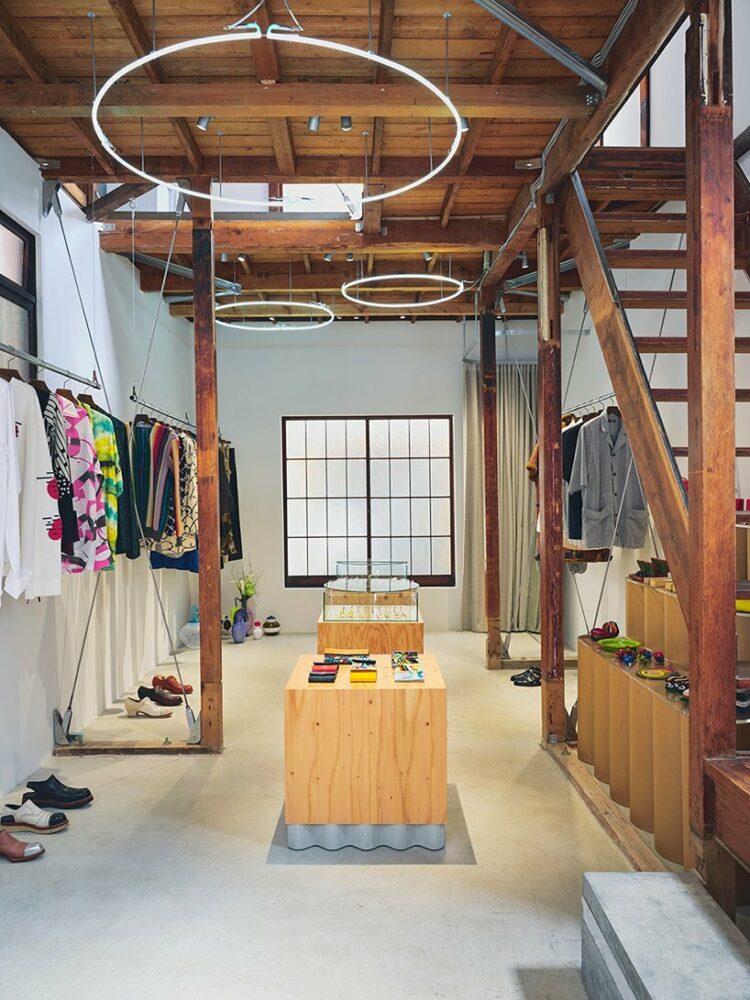 ground floor store atrium
bespoke fixtures inject a new character to the space
Internally, the space is composed of a variety of shapes, materials and finishes. The contrast created by the new functionality in the wooden house that retains its old scenery was intended to resonate with the unique products and become a place that is uniquely Vase. A combination of everyday building materials such as larch plywood, corrugated sheets, galvanized and chromate plating, corrugated cardboard, and glass have been used for the fixtures. Unique, bespoke functional elements such as door handles made of floral vases, undulating corrugated shelves for displaying accessories, hooks for fitting rooms, and leather for hanger pipes have been custom designed by brands represented by Vase.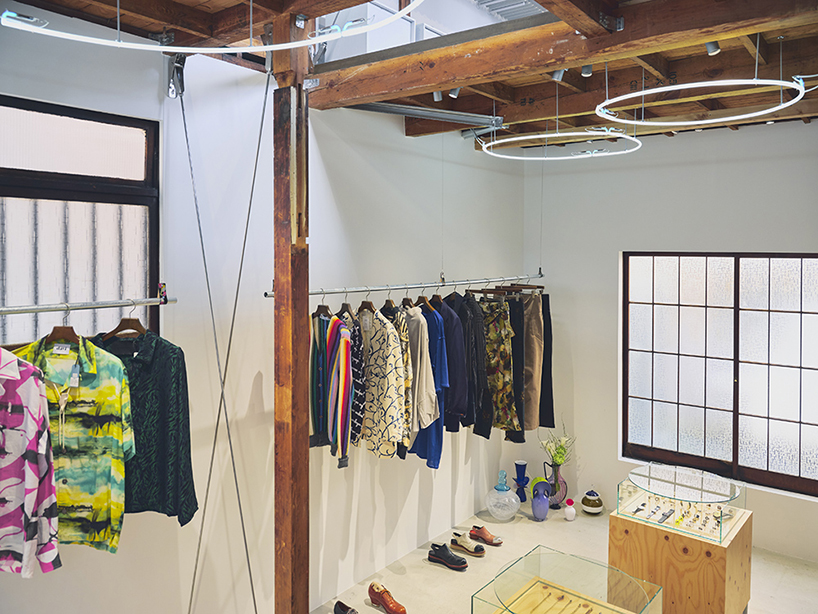 the store showcases the designs of various global classic and avant-garde brands