arenas by Konstantin Grcic, as part of the Concéntrico 08
On the occasion of the Concéntrico 08 festival in Logroño, Spain, industrial designer Konstantin Grcic has completed 'Arenas' public installation. Located at the western tip of Logroño's Parque Felipe VI, the project encloses three circular structures: a round basketball court, a ring of drums, and a circular array of swings. Each arena invites young and old to gather and engage in a collective activity. It boosts visitors to 'be active,' as mentioned by the designer.
Konstantin opted for permeable structures made of scaffolding elements that let the surrounding scene spill over the arenas. To add a festivity spark to the site, he adorned each structure with blue flags that wave with the wind and emphasize the arena's circular form. 'The flags are the Concéntrico blue. We wanted to associate the installation to the event, but also to give it a festive touch,' comments Konstantin.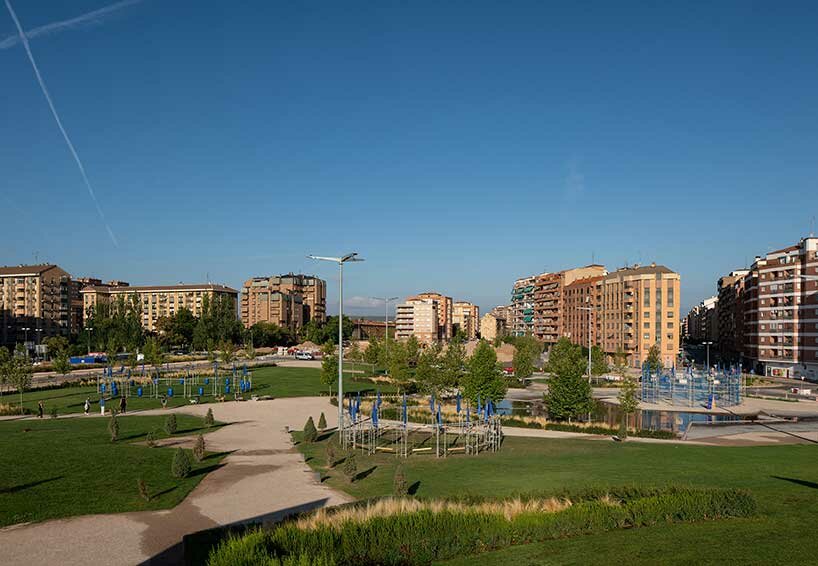 image by Josema Cutillas
full header image © designboom
arenas welcome people of all ages
The three structures made by Grcir (see more here) bring new life to Logroño's Parque Felipe VI, rousing people of all ages to wander around, explore and interact. Three large courts invite visitors to play basketball with friends and neighbors, meet for a musical jam session, or to swing collectively towards the sky. 
Integrated into the program of Concéntrico, the structures serve as a platform to host events, performances, and talks.'The installation provides great freedom for public appropriation,' shares Concéntrico.
With a focus on sustainability, 'Arenas' is articulated by materials that can be reused for future events (scaffolding elements) and decorated with recycled materials such as plastic barrels that turned into drums.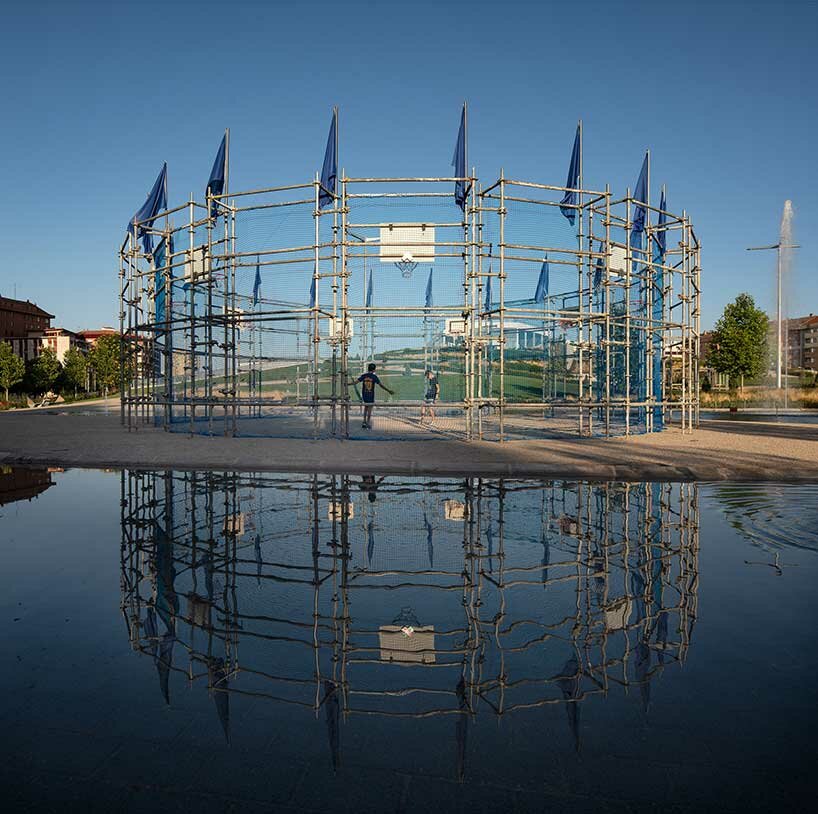 image by Josema Cutillas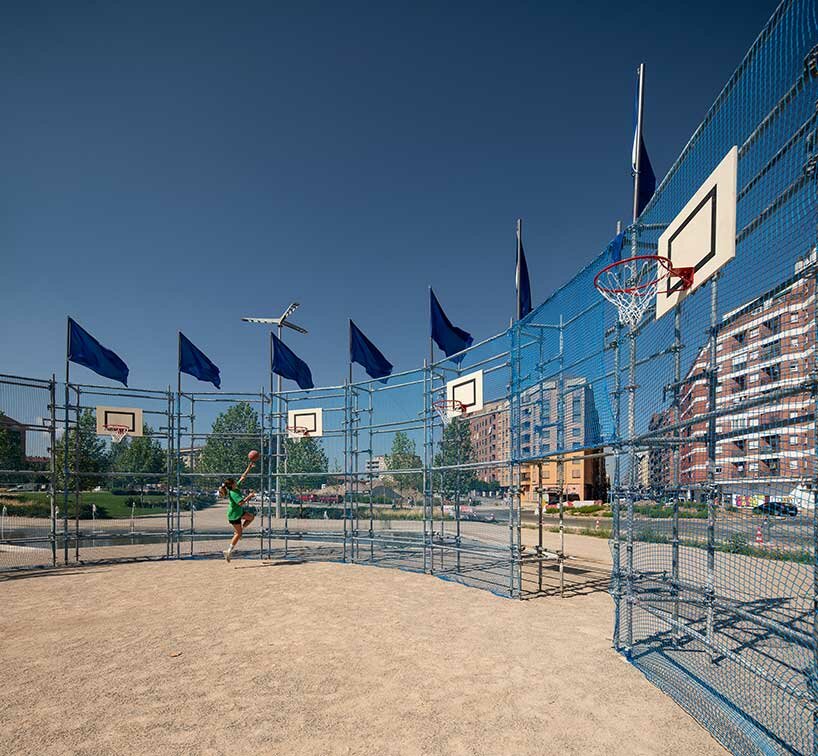 image by Josema Cutillas