lincoln model l100 concept: the vehicle sanctuary of tomorrow
Lincoln celebrates its 100th anniversary with the 'Model L100 Concept' taking center stage at the Pebble Beach Concours d'Elegance this week. Created as an autonomous vehicle with an intelligent driving experience, connectivity, and software-driven innovations, the new concept model pushes the boundaries of the brand's 'Quiet Flight' design to create connected experiences that reimagine the ultimate vehicle sanctuary of tomorrow.
'Lincoln has been one of the most enduring and stylish automotive brands in the world, and in many ways, it is perfectly positioned for a second century defined by great design, zero-emissions, and technology-led experiences,' comments Bill Ford, executive chair at Ford Motor Company. 'Lincoln has always been special to my family, especially my father and grandfather. If there is one secret to Lincoln's longevity, it is its ability to balance its core values with a desire to innovate and create the future.'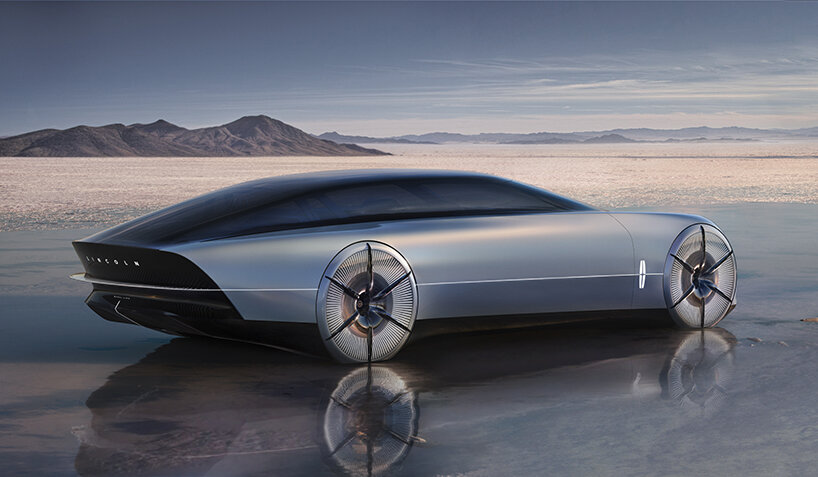 all images courtesy of Lincoln 
between past and future: celebrating heritage
While embued with a futuristic flair, the 'Model L100 Concept' also celebrates the brand's design heritage by harkening back to the 1922 Model L built after Ford Motor Company acquired Lincoln. A crystal greyhound hood ornament, initially selected by Edsel Ford in the 1920s, symbolizes grace, elegance, and speed and is visible through the transparent hood, capturing depth and illumination.
'This concept allowed us to design a new experience that is unburdened by past limitations and represents an evolution of our Quiet Flight tenets,' shares Kemal Curic, global design director at Lincoln. 'The ultimate expression of our Model L100 design is one that moves effortlessly – a vehicle that appears to be sculpted by the wind as if friction does not exist.'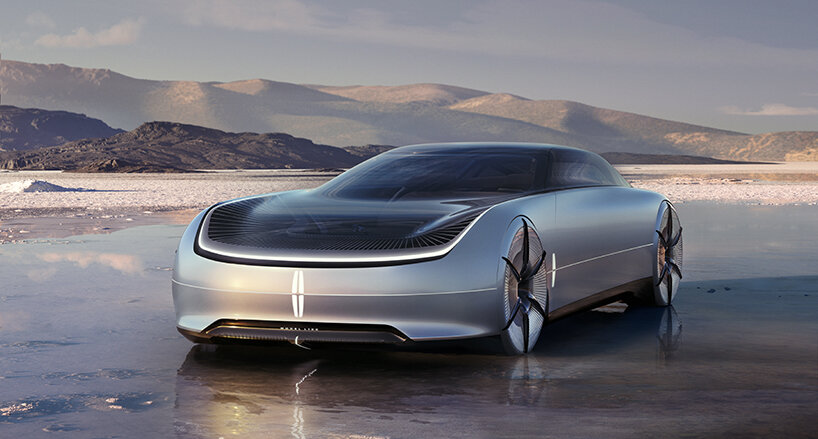 nodding to the past while looking to the future 
intuitive lighting, elegant finishes, and next-gen technology
Tail-down, relaxed and sleek, the aero-shaped design is low to the ground, seamless, and flush in its details, with a K-tail execution efficient in guiding the air over the vehicle. Its glass roof and reverse-hinged doors lift to give a true sense of ceremony and welcome, with the signature Lincoln Embrace. Smart wheel covers help to advance the Embrace even further, utilizing lighting and sensors to communicate motion, battery life, and human presence.
The advanced, intuitive lighting creates an orchestrated symphony of lights inside and out. Welcoming more humanly, the 'Model L100' senses the client upon approach. It enables the light symphony to follow the client around the vehicle by leveraging an advanced artificial intelligence system and GPS sensors to curate the experience.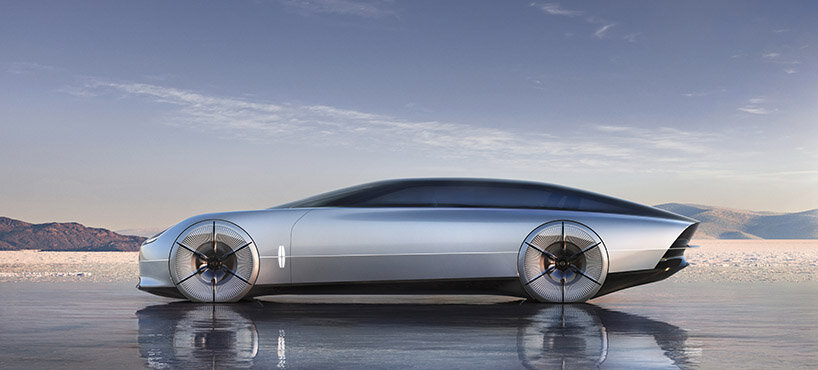 tail-down, relaxed and sleek, the aero-shaped design is low to the ground, seamless, and flush in its details
With accents of amethyst in recycled suede fabric, designers created the 'Model L100' cabin with animal-free materials and luxury alternatives. On the exterior, designers used metallic paint and frosted acrylic in place of chrome with a satin digital ceramic tri-coat, highlighting a soft white that transitions into cool, open-air blue. The interiors, meanwhile, invite riders to a fully immersive environment with its digital floor, canopy, and soothing ambient lighting.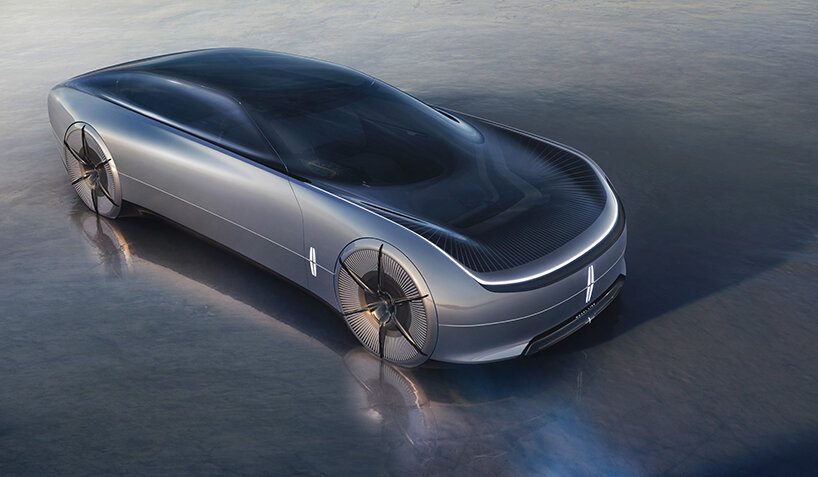 a crystal greyhound hood ornament nodding to the 1922 'Model L' 
The 'Model L100 Concept' uses next-generation battery cell and pack technologies to deliver game-changing energy density and efficient structural integration by treating the entire vehicle as a system. Such an advanced approach will also maximize the interior cabin space, giving designers new and improved flexibility.
Moreover, an interactive, center console chessboard features a jewel-inspired chess piece controller that captures light and depth by redefining the vehicle controls inside the cabin. The controller replaces the traditional steering wheel in this autonomous concept vehicle, making the vehicle experience intuitive and effortless.