little chocolate vapes encourage teens to stop vaping
Brazilian company Vapezinhos puts a modern spin on chocolate cigarettes: the classic milk chocolate candy, wrapped in faux cigarette packs. Since their introduction, these cigarette candy sticks have become extremely popular in both Brazil and other countries, with the idea being that children could 'smoke' them just like adults.
The company draws inspiration from the packaging of an old faux-cigarette candy brand called 'Chocolate Pan' that was particularly popular in Brazil in 1947. Combining this vintage aesthetic with vaping, the latest trend among teenagers, the team has come up with the Vapezinhos de Chocolate, or Little Chocolate Vapes. The goal is to use the power of design to encourage young children to stop vaping.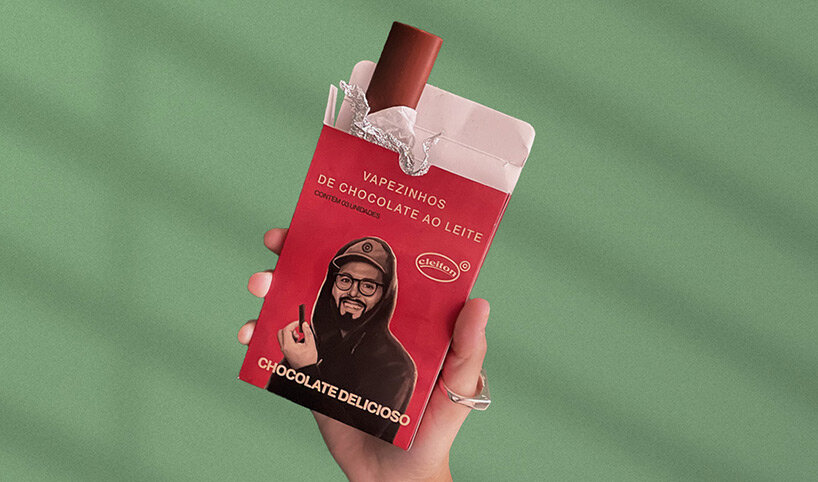 the little chocolate vapes come with a vintage-inspired packaging
all images courtesy of Vapezinhos 
vintage-inspired packaging and delicious chocolate contents
The team at Vapezinhos got the idea for these chocolate vape sticks when they heard the news that the traditional Brazilian chocolate company, Chocolates Pan, is going bankrupt. Chocolates Pan was worldwide famous for launching the Cigarrinhos de Chocolate, or Little Chocolate Cigars, a chocolate candy that came in a cigarette package. The product was a huge success and was in stores for many years, and the packaging became part of Brazilian popular culture. 
The Vapezinhos are wrapped in a modern reinterpretation of the original 1947 package design, sporting a bright red color with white lettering and a sepia-toned figure of a young man holding a chocolate e-cigarette. With this nostalgic yet fresh packaging, as well as its delicious contents, the Brazilian company hopes that it will prevent young people from vaping. 'Since selling vapes is easier than taking candy from children, why not combine the two?' the company asks on its official website. The Vapezinhos will be launched in a limited edition of 50 pieces, with each one containing three chocolate vape sticks.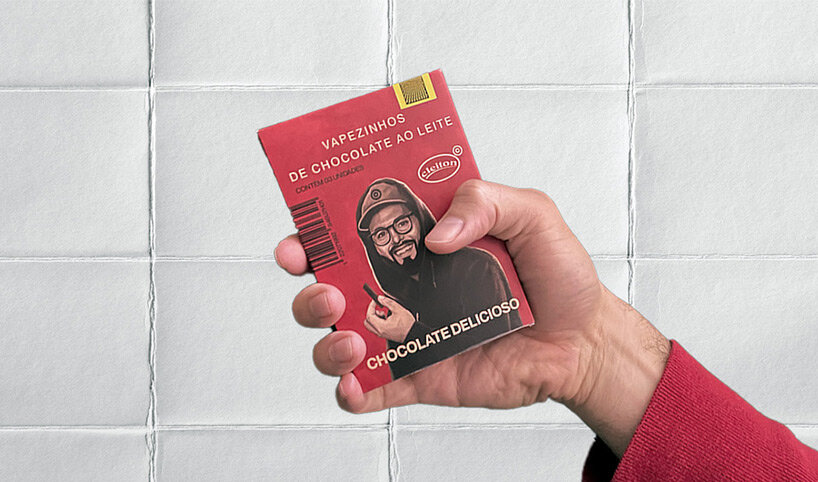 the Vapezinhos will be launched in a limited edition of 50 pieces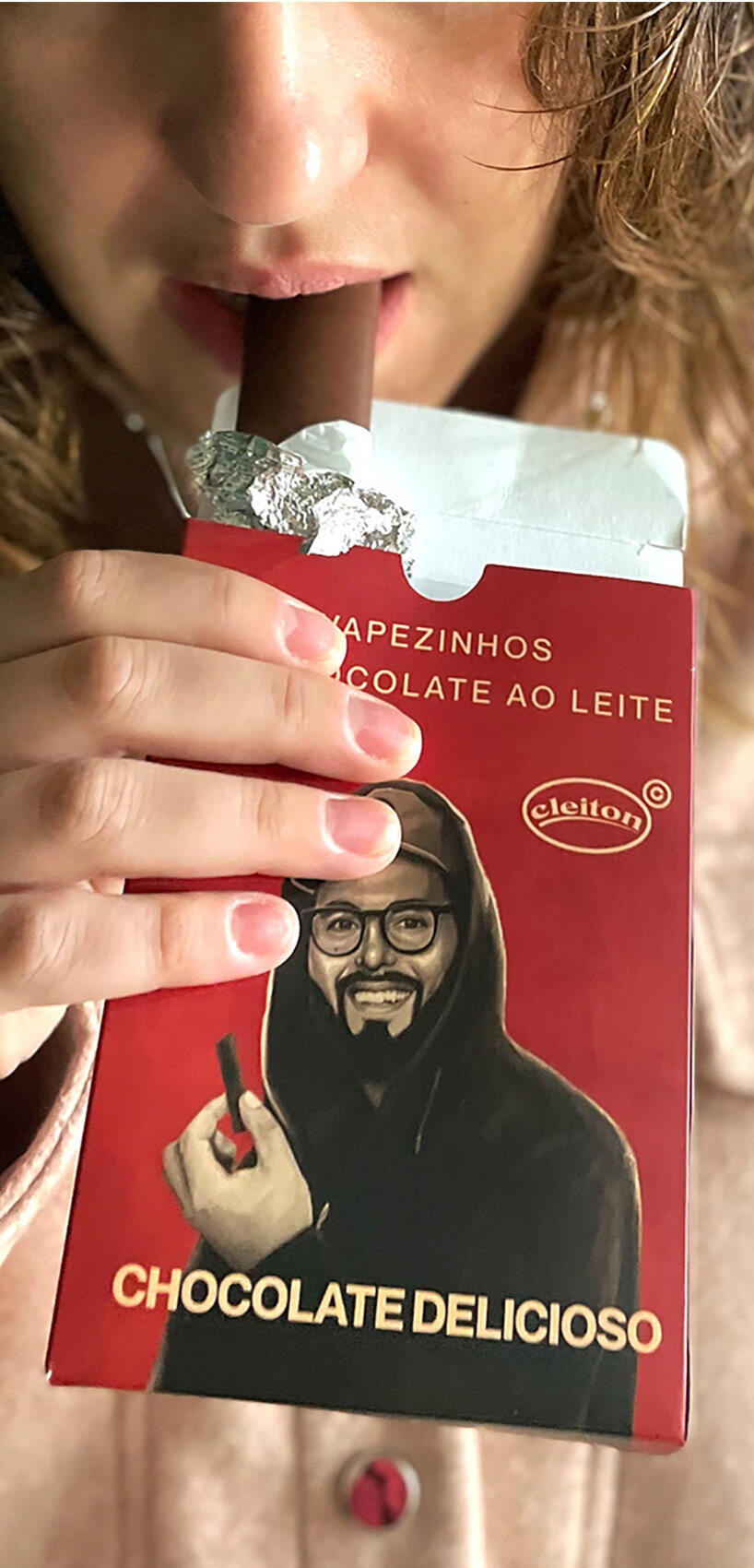 the goal is to use the power of design to encourage young children to stop vaping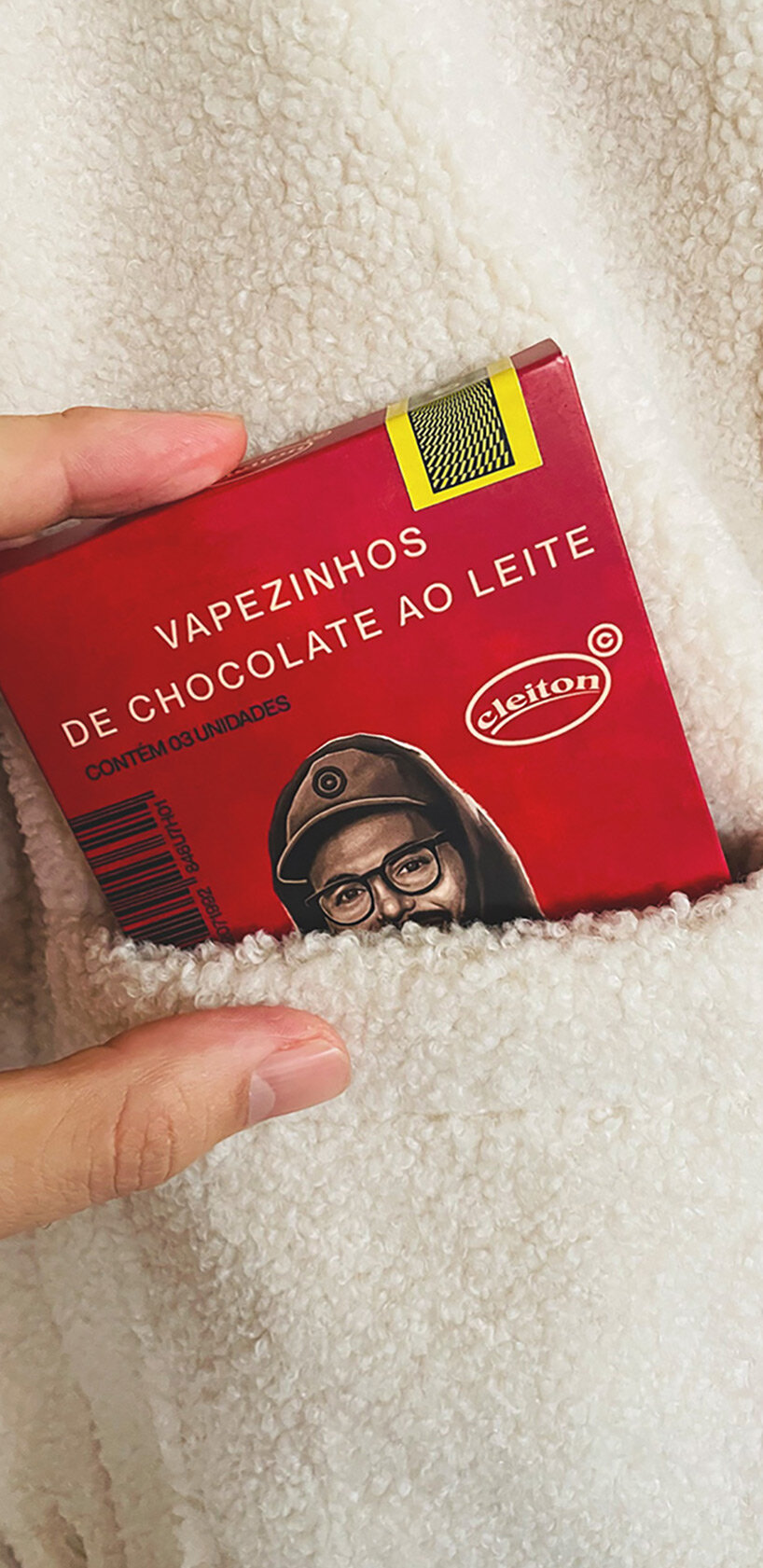 the packaging has a bright red color with white lettering and a sepia-toned figure of a young man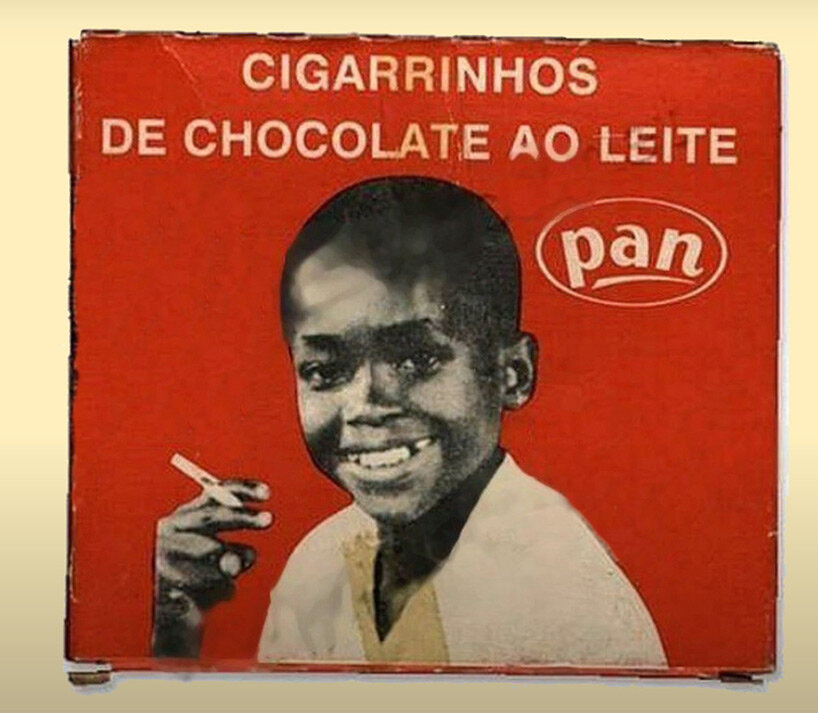 the original 1947 packaging
project info: 
name: Vapezinhos de Chocolate
company: Vapezinhos
myrto katsikopoulou I designboom
aug 20, 2022