ecotope, a campus for innovation
'Ecotope,' a design proposal by Danish architects 3XN and Swiss studio Itten+Brechbühl, has been chosen for the expansion of the Ecole Polytechnique Fédérale de Lausanne (EPFL). The masterplan will be sited west of the university campus along the EPFL Innovation Park (EIP), a sprawling research institution in the city of Ecublens just outside Lausanne.
EIP has seen its demand and potential for research partnerships grow as it celebrated its 30th anniversary last year. With this in mind, the ambitious masterplan will ultimately introduce 250,000 square meters of 'collaborative and stimulating' workspace for researchers, entrepreneurs, students, and citizens alike — including a cluster of over ten of structures responsibly built in mass timber.
Ursula Oesterle, EPFL vice-president for innovation and pilot of the Ecotope initiative explains: 'It's not just about adding surface area. Today, companies interested in innovation — whether startups or established companies — need a place where they can meet every day to share ideas.'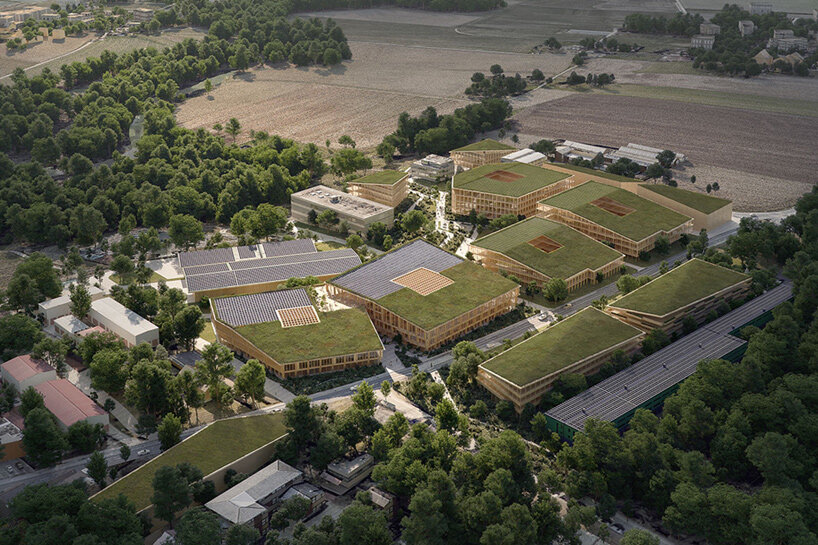 visualizations courtesy 3XN, itten+brechbühl
3xn and Itten+Brechbühl, driven by biophilia
More than bringing together the best minds in design and technology at Ecotope, the architects at 3XN (see here) and Itten+Brechbühl (see here) prioritize biophilic design principles and emphasize natural spaces. Senior partner at 3XN Jan Ammundsen notes the driving design principles of 'biophilia, serendipity, modularity, sustainability, powerful identity and comfort,' which the team hopes 'will have a positive impact on society for years to come.'
According to the team at EPFL, around thirty young start-ups come out of its labs each year, and often struggle to find space to work. The group explains: 'Innovation Park is already home to over 150 startups and 30 large companies employing over 2,600 people.' With this urgent need for more space, the group looks forward to the gradual construction of the campus extension, which is expected to see 55,000 square meters completed during the first ten years.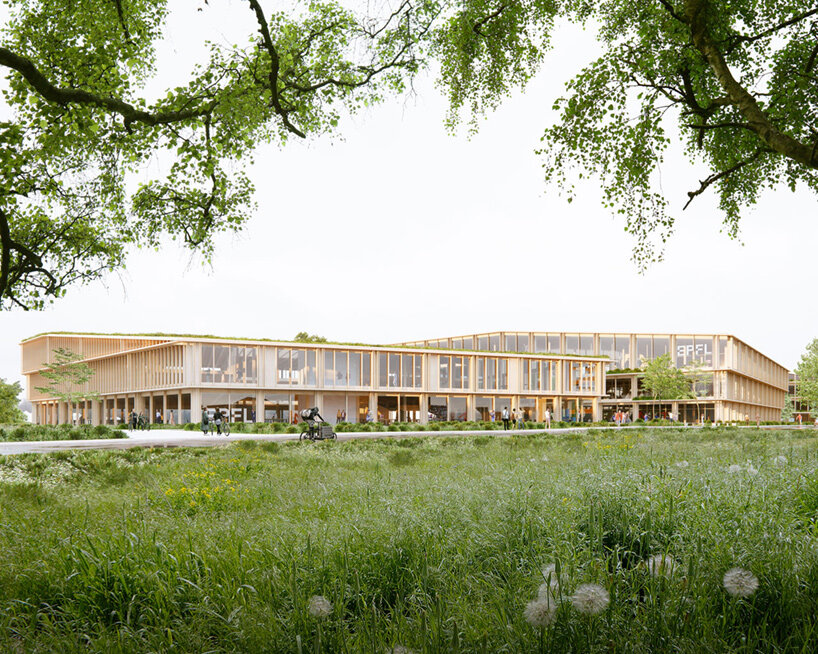 clean transportation and green space
3XN and Itten+Brechbühl plan the Ecotope campus to comprise mass timber structures which open broadly with full-height glazing, ensuring natural sunlight and a visual connection to the landscaped site. A network of green pedestrian pathways will connect the new development with the rest of the innovation park just one kilometer (around half a mile) away.
A clean transportation system will also be introduced with the support of the City of Ecublens so that visitors can easily move between the two hubs. The first phase of construction on the project is expected to begin in 2023.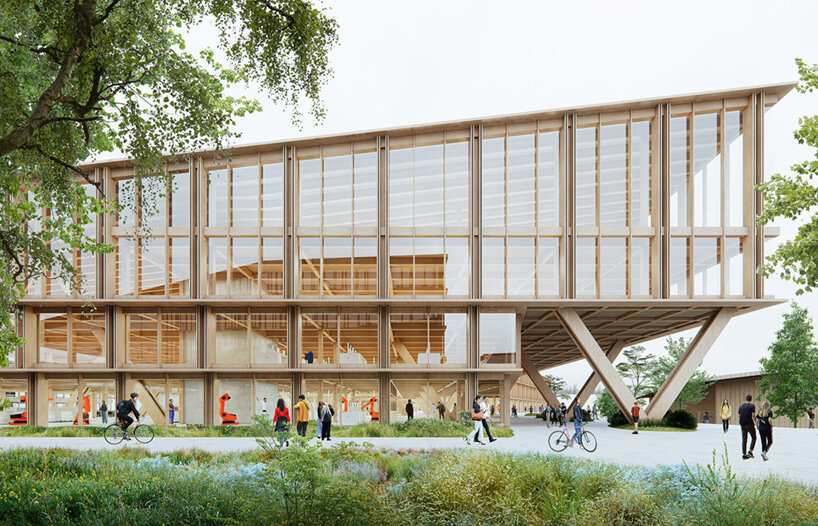 the lightweight buildings will open broadly with full-height glazing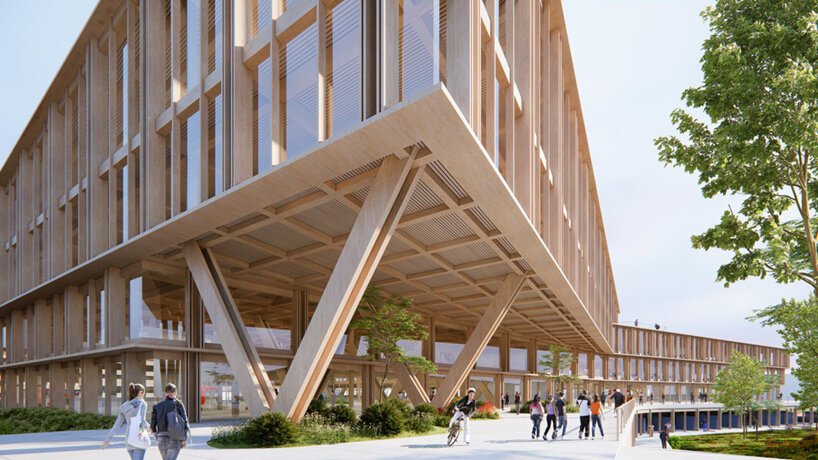 the timber structure will be elevated in part atop massive V-shaped columns