Using a network of air-filled channels
MIT researchers and authors Lillian Chin, Ryan Truby, Annan Zhang, and Daniela Rus have found a method for 3D printing materials to sense how they are moving and interacting with their environment using a network of air-filled channels. The researchers devise these sensing mediums through 3D-printed lattice materials and incorporate air-filled channels into the structures during the printing process. This approach can also potentially advance the technology and development of robots (more on this below).
The MIT researchers squeeze, bend, and stretch the materials, and the researchers receive feedback on how the material is moving, allowing them to measure the pressure changes within these channels. They write that such a technique can be used to create 'flexible soft robots with embedded sensors that enable the robots to understand their posture and movements.' It might also be used to produce wearable smart devices that provide feedback on how a person is moving or interacting with their environment.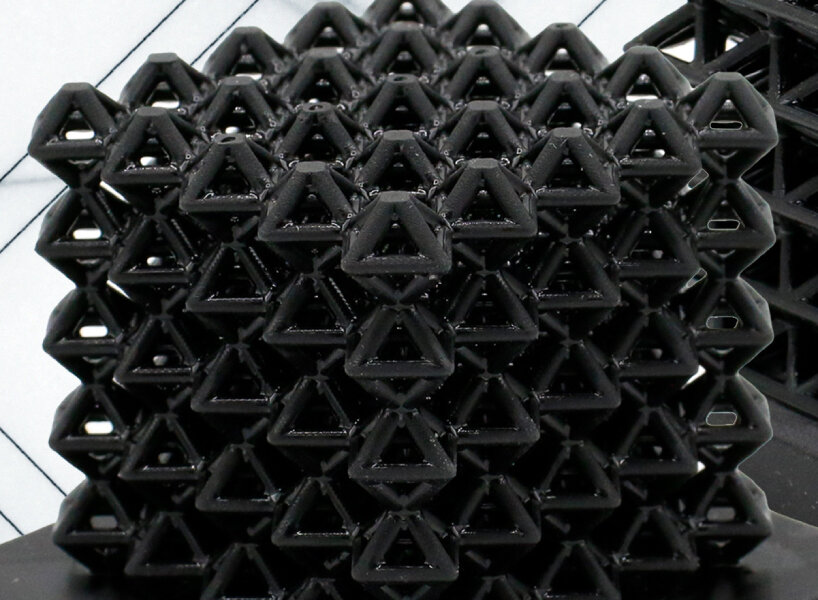 images courtesy of the researchers, edited by MIT News
Embedding sensors in architected materials
The MIT-located research creates possibilities of embedding sensors within architected materials, a group of materials whose mechanical properties are programmed through form and composition.  Lilian Chin says that the idea of the research is to take any material that can be 3D-printed and have a simple way to link channels through this object, a medium to receive how the structure moves.
'And if you use really complex materials, then you can have motion, perception, and structure all in one,' says Chin. By controlling the geometric features of the architected materials, the approach alters their mechanical properties such as stiffness and toughness. When the researchers printed lattice structures, they discover that a denser network of cells makes a stiffer construction.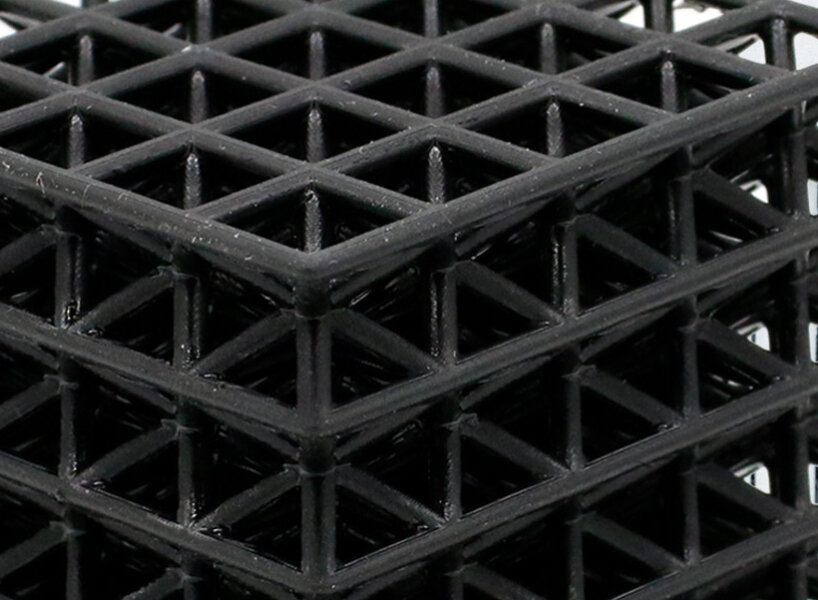 MIT researchers use air in 3D-printed materials to detect their pressure & movement
Sensorizing soft robots
Ryan Truby says that the researchers only use one material to 3D print their sensorized structures. 'We bypass the limitations of other multi-material 3D printing and fabrication methods that are typically considered for patterning similar materials,' says Truby. They also incorporated sensors into a new class of materials developed for motorized soft robots known as handed shearing auxetics or HSAs. 
They 3D printed an HSA soft robot capable of several movements, including bending, twisting, and elongating, and ran the robot through a series of movements for more than 18 hours. They then used the sensor data to train a neural network that could accurately predict the robot's motion. Daniela Rus says that sensorizing soft robots with continuous skin-like sensors have been an open challenge in the field. 'This new method provides accurate proprioceptive capabilities for soft robots and opens the door for exploring the world through touch,' says Rus.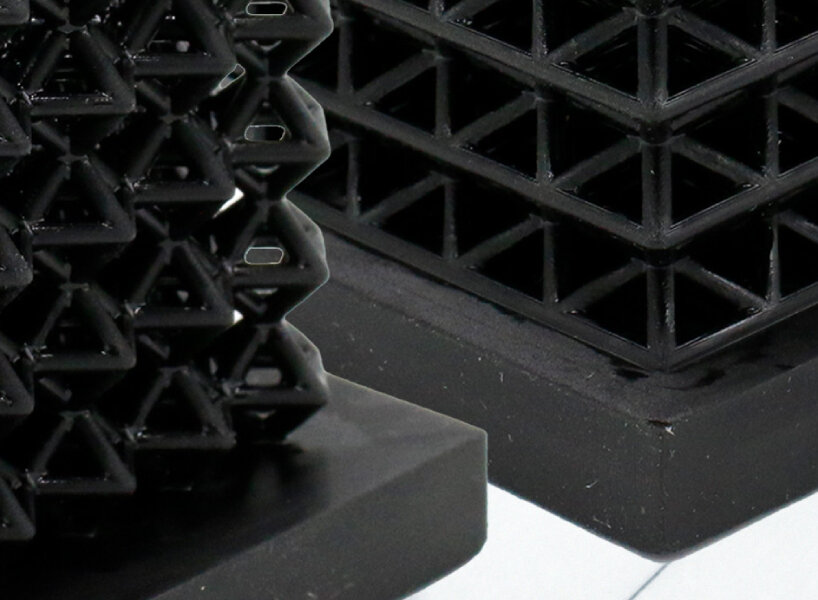 the 3D-printed lattice material with air-filled channels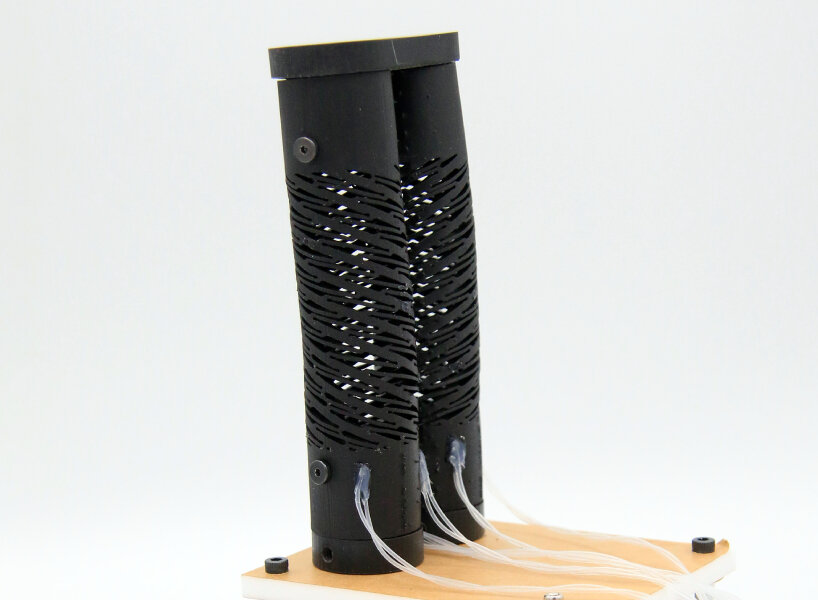 a soft robotic finger made from two cylinders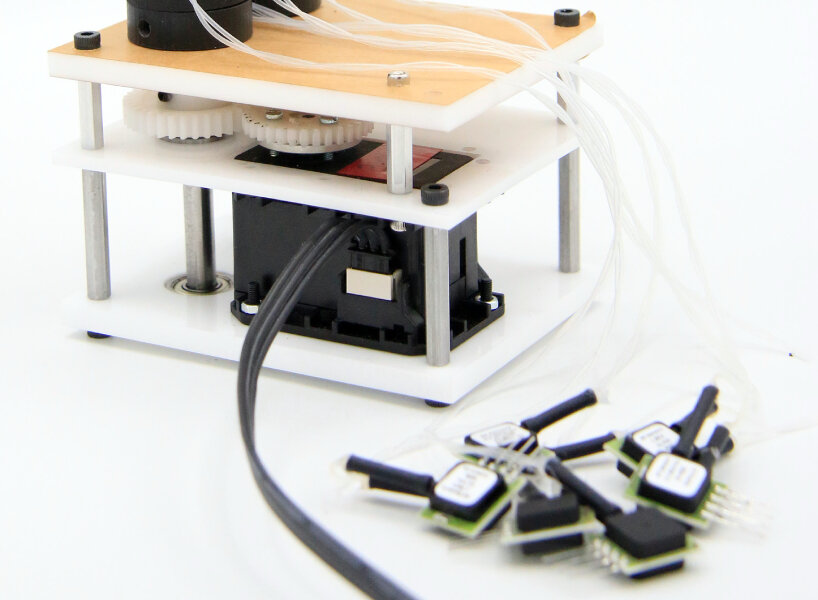 air-filled channels embedded within the HSA structure connect to pressure sensors
project info:
name: Programmable 3D-print material
researchers: Lillian Chin, Ryan Truby, Annan Zhang, and Daniela Rus
institution: MIT
matthew burgos | designboom
aug 17, 2022