polyphytes by nicole hone
Industrial designer Nicole Hone synthesizes design, nature and technology into curious objects and experiences with her works. Using modelling software and multi-material 3D printing, the designer now releases 'Polyphytes', the culmination of a research project carried out in collaboration with Ross Stevens under the MADE group from Victoria University of Wellington, New Zealand. Together, Nicole Hone and Ross Stevens design experimental plant-like 3D objects that could be used to interact with natural elements like water, air, and ice in a playful and emotionally captivating way. Drawing on the connection between 3D printed channels and vascular systems in real plants, the primary intention with Polyphytes was to show how these intricate analog physical objects can create a powerful visual display without undergoing lengthy digital manipulation.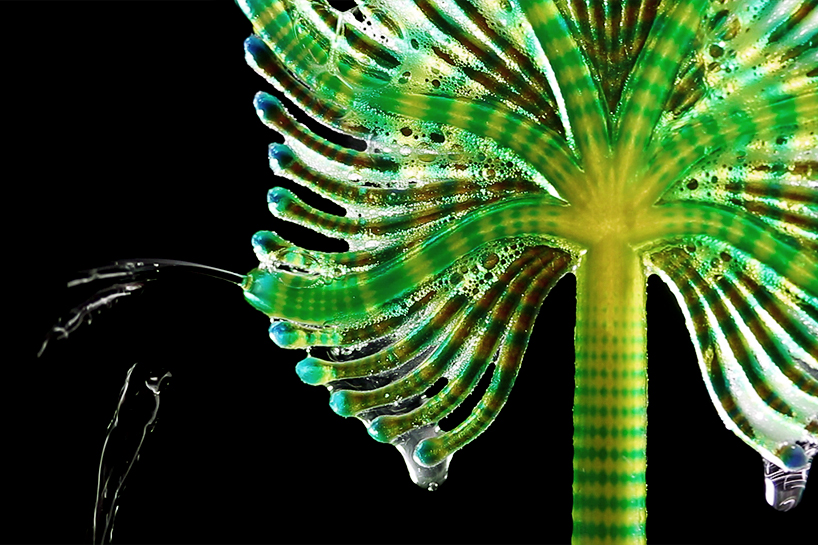 Nicole Hone and Ross Steven's 'Polyphotes'
all images courtesy of Nicole Hone
vascular 3d prints interact with natural elements
Nicole Hone's research project film explores a range of physical effects created as different substances flow through the Polyphytes; water, air, smoke, icing sugar, bubble mixture and soap. The Polyphytes are procedurally modelled in design software Houdini with a series of internal channels, some as small as 1mm in diameter, then printed on the Stratasys J850 in full-colour rigid photopolymer resin with variable levels of opacity. The enclosed voids are initially filled with PolyJet cleanser liquid which is then drained out in post-production. This allows the channels to become instantly free flowing.
With Polyphytes, complex modelling and printing techniques meet modest substances, evoking the beauty of natural pollination and transpiration. The New Zealand-based designer explores Liquid Print – a new feature of PolyJet technology – which allows for the creation of airtight cavities filled with liquid inside an object, with the option of turning these into hollow channels. Previously, such cavities would have been filled with support material and difficult to clean out. The PolyJet package includes a range of other tools which also offer greater technical and creative freedom to design 3D printed objects from the inside out, including Pause Print which lets you embed objects and Air Print to create voids.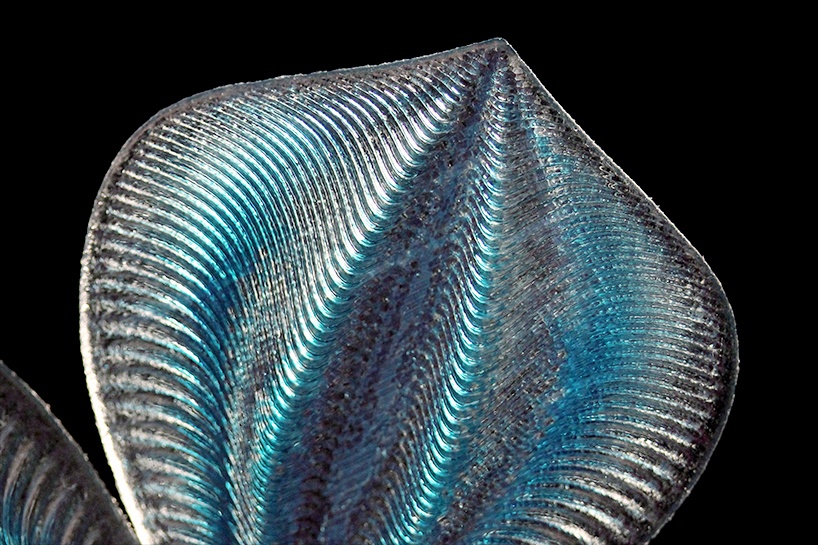 the film explores a range of physical effects created as various natural substances flow through the Polyphytes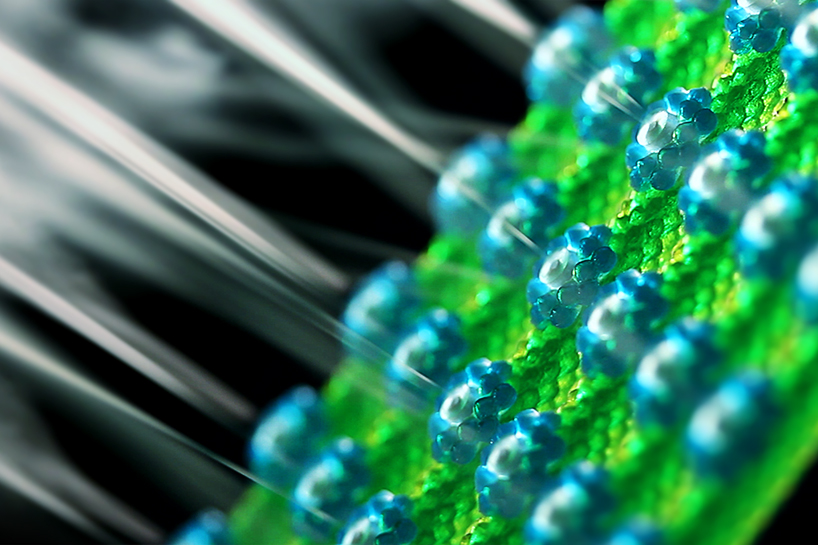 Nicole Hone's works synthesize design, nature and technology into curious objects and experiences