an undulating hotel by sou fujimoto
The team at 'Not a Hotel' teams with Sou Fujimoto Architects to present the design of its newest location on Okinawa's Ishigaki Island. The start-up hospitality brand describes itself as 'not a hotel but a life,' and boasts locations popping up across Japan. This newest location will introduce a retreat from the world, occupying a vast and remote site along the island's southwestern coast. 
The hotel villa is designed as a low form recognized at once by its grassy and undulating roof. With its circular footprint, the building has no front nor back and thus opens broadly toward its natural surroundings in all directions with the nearly untouched forests framing the sparkling blue waters.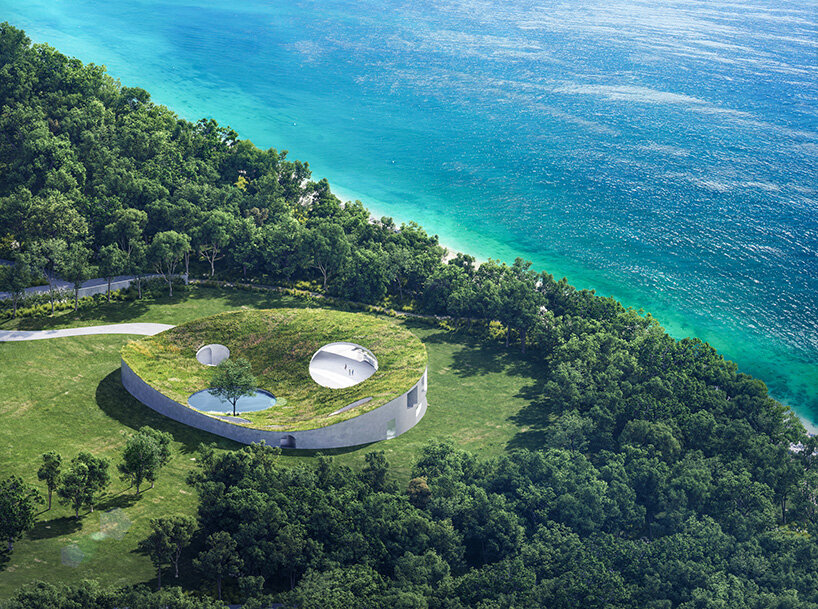 images courtesy Not a Hotel | @notahotel_official
a villa topped by a meadow
The design team at Sou Fujimoto Architects dissolves the boundary between the Ishigaki Island landscape and the 'Not a Hotel' interiors. This condition is achieved with the gently sloping green roof which dips down to the level of the floor. Large openings allow access to the meadowed rooftop from inside, inviting the new landscape in to become a prominent part of the space.
A resort destination popular for holidays, the island is occupied by beach homes and a sprawl of supporting business scattered among the forested landscape inland. Even with this developing context, the 'Not a Hotel' villa remains isolated within a site preserving 3,000 tsubo (over two acres) of nature.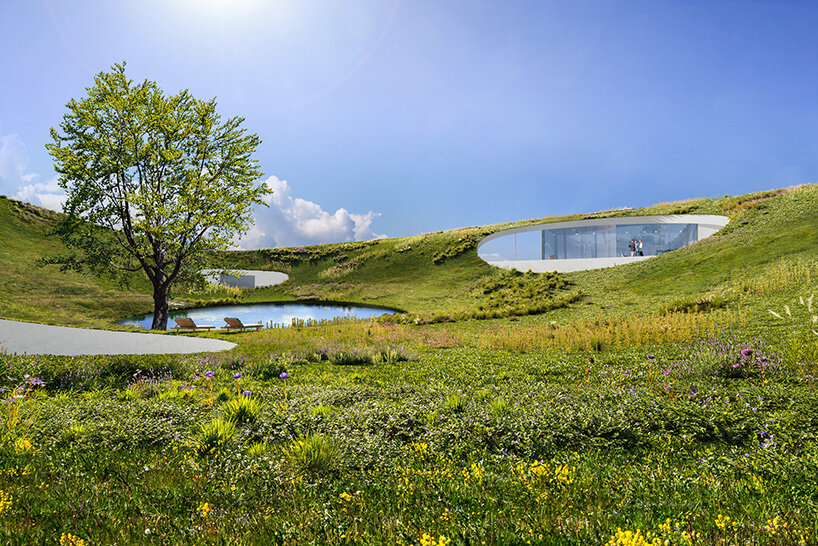 inside 'not a hotel' ishigaki
Inside Sou Fujimoto's Not a Hotel Ishigaki, a living area will open outward with full-height glazing toward panoramic views of the sea, while four bedrooms can accommodate up to ten people. Following the curving terrace from the living area, a twelve-meter (forty foot) infinity pool seamlessly lines the edge of the circular slab, and is joined by a fireplace and sauna.
The circular plan and bowl-shaped green roof recalls Sou Fujimoto's recent design in Hida, with similar characteristics taking shape on a larger scale and within an urban context (see designboom's coverage here).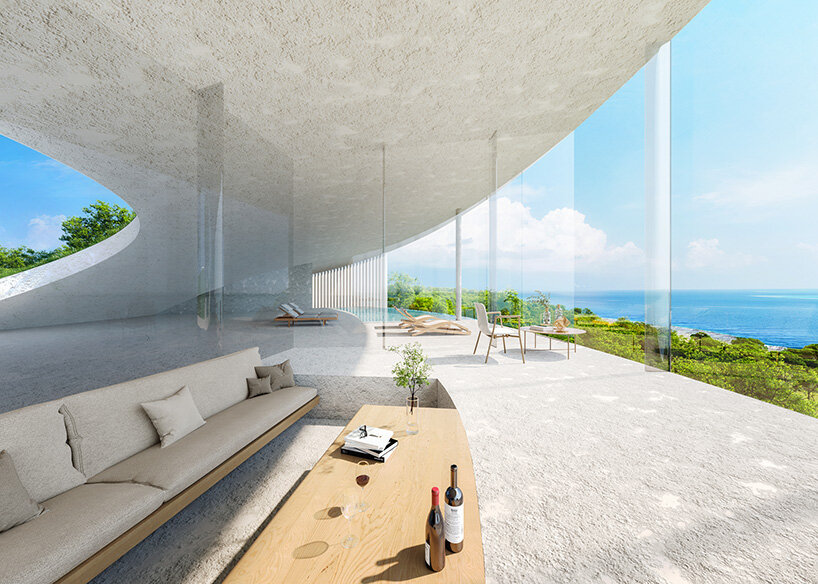 not a hotel: a waste-free vacation home
The team at Not a Hotel markets its locations as holiday villas for rent, rather than traditional hotel stays, noting that the average second home owner spends twenty days annually at their vacation home. To minimize waste, the Not a Hotel villas are designed to be shared among members, similar to a time-share. Watch Not a Hotel's in-depth video here. Not a Hotel Ishigaki is scheduled to start selling May 2023.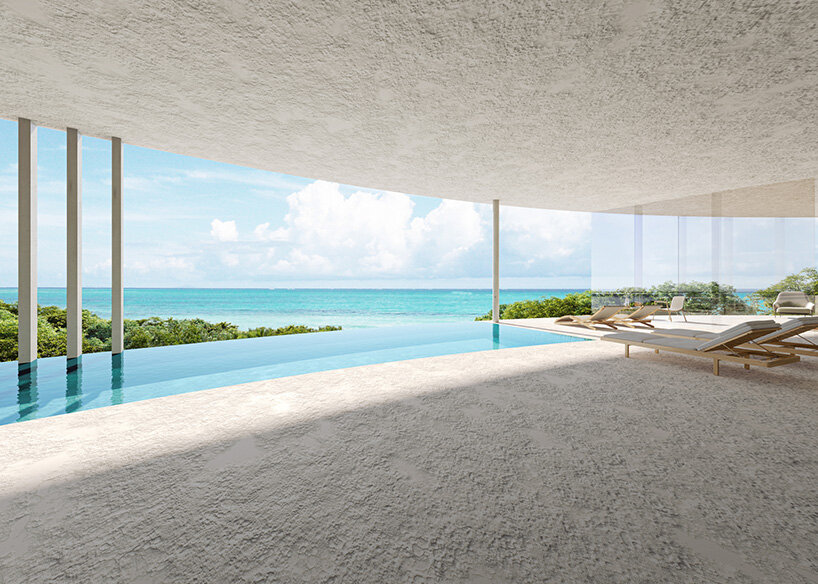 project info:
project title: Not a Hotel Ishigaki
architecture: Sou Fujimoto | @sou_fujimoto
client: Not a Hotel | @notahotel_official
location: Ishigaki Island, Okinawa Prefecture, Japan
status: scheduled to start selling Not a Hotel ishigaki May 2023