'PARTIAL SCREEN' by jiyoun kim studio 
OLED displays (Organic Light Emitting Diodes) are a technological marvel advanced by LG Display. Unlike traditional LED screens, OLEDs are made up of organic thin films that emit light when an electric current runs through them. The result is a stunningly clear display, considered the world's best, but manufacturers fixated on the awe of this particular technology have been failing to deliver 'lifestyle' solutions. In light of that, Jiyoun Kim Studio joined forces with LG Display to launch the OLED-fitted 'Partial Screen', a working design concept aimed to bring a familiar and meaningful visual experience rooted in home and furniture.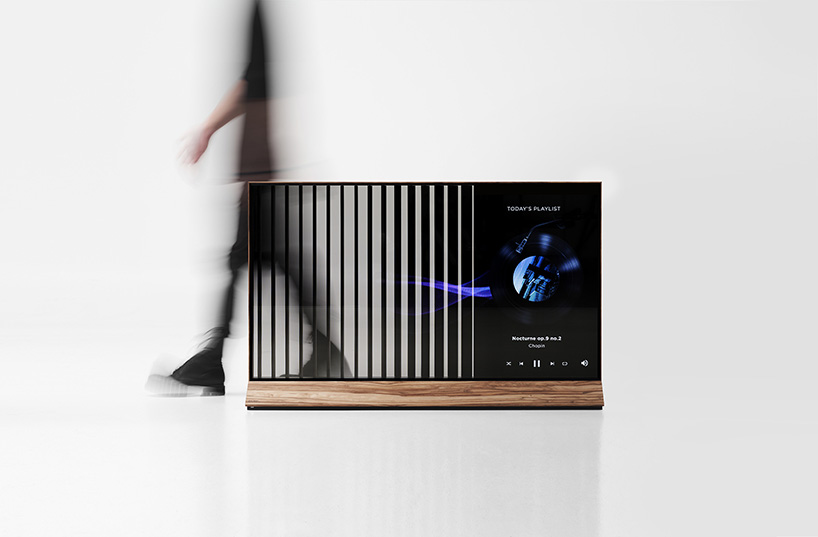 all images by Jiyoun Kim Studio 
55"OLED display with 25 individually motorized shutter blades 
The 'Partial Screen' LG Display (see more here) by Jiyoun Kim (see more here) is a 55'' transparent OLED frame designed with 25 precisely devised shutter blades, individually motorized to control screen transparency by controlling the light shining through. 'Light glares on black screens is a technological limitation prevented here by closing off the back side,' notes Kim. The shutter blades ultimately create a unique and intriguing PUI with an array of individual partitions moving in parametric patterns.
Though high-tech par excellence, the final 'Partial Screen' prototype exudes warmth and homely aesthetics thanks to its wooden framing — making it an ideal addition to almost any living space.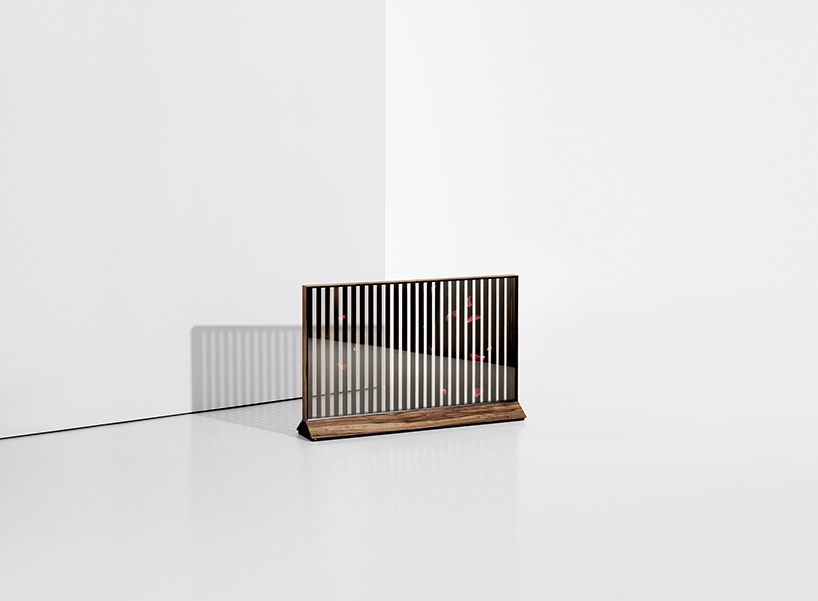 a working design concept in collaboration with LG Display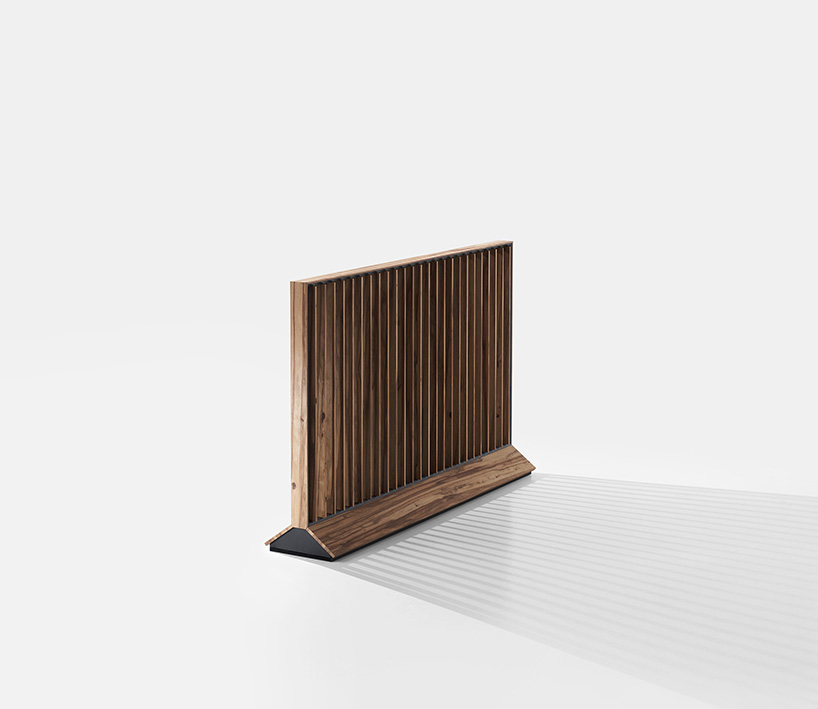 framed in wood, the 55" display brings familiarity to TV tech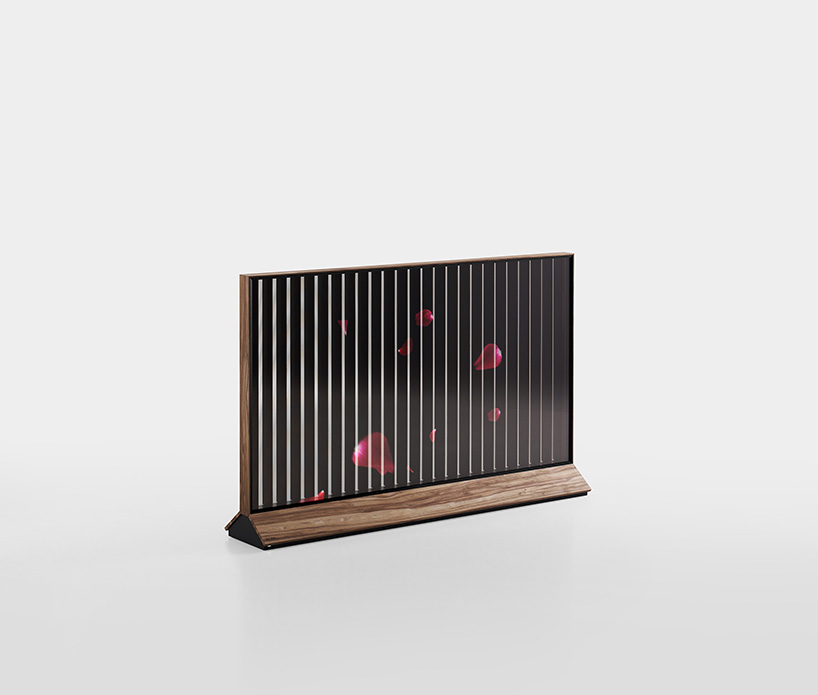 light glare on black screen is prevented by closing off the back side