porsche reveals cayenne convertible design that never was
As the German sports car brand celebrates 20 years since the launch of its first-generation SUV – a game-changer that brought an influx of new customers and set a precedent for other manufacturers to follow – Porsche unveils a Cayenne convertible design that never was. The SUV's success encouraged the brand to consider alternative body shapes: a coupe, a version stretched by 20cm and with an additional row of seats, and a cabriolet version.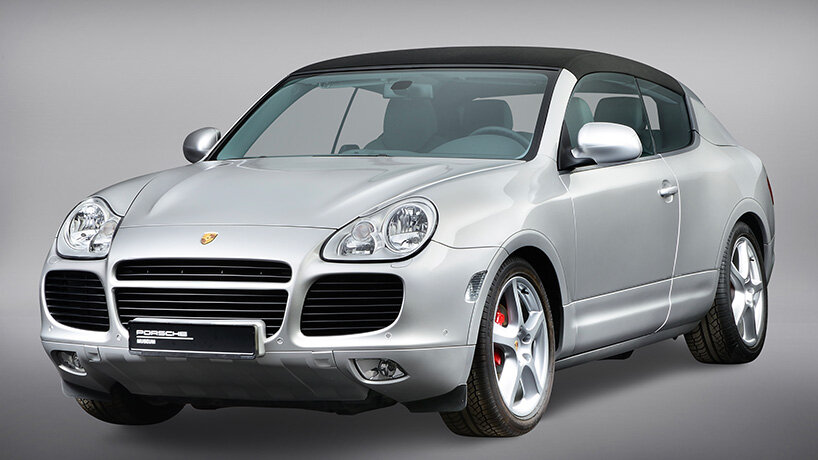 Porsche considered alternative body shapes after the success of the Cayenne launch in 2002
All images courtesy of Porsche
package function model not suitable for roads
A single example of the Porsche Cayenne convertible was housed in private at the Porsche Museum, only being revealed to the public to celebrate the 20th anniversary. Measuring approximately 4.8-meters long, the one-off open-top was built as a package function model. The designers removed the SUV's roof but did not add the body-stiffening measures necessary to safely test the cabrio on the road.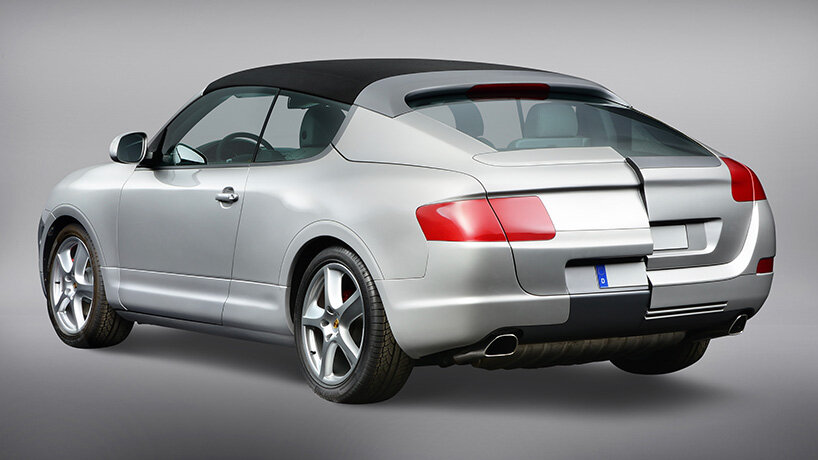 A package function model was built to test out criteria of the design, and as such, is not suitable for road driving
a sports car with two rear ends
Porsche built the concept to assess the comfort of all seated passengers, the practicality of just two longer doors, how to elegantly store the folding roof, and the design of the rear end. The latter-most was left unresolved as two different sections were designed, clearly noticeable with the two heights of the tail-lights. The coupe model was taken up and implemented in 2019, but the convertible was left for the museum. If it had reached manufacturing, Porsche reckons it would have finalized a rear design and fixed the roof mechanism by using a Z-fold system similar to that seen in the 911-generation 911 Targa.

The design of the rear end was left unresolved as two different sections were modelled
'An SUV as a convertible is a challenge both aesthetically and formally,' adds Michael Mauer, Chief Designer at Porsche, looking at the concept, who, in fact, was not yet in office for the concept in 2002. 'An SUV always has a large and heavy body. You combine this with a small top half and then cut off the roof – you get very strange shapes emerging from that.'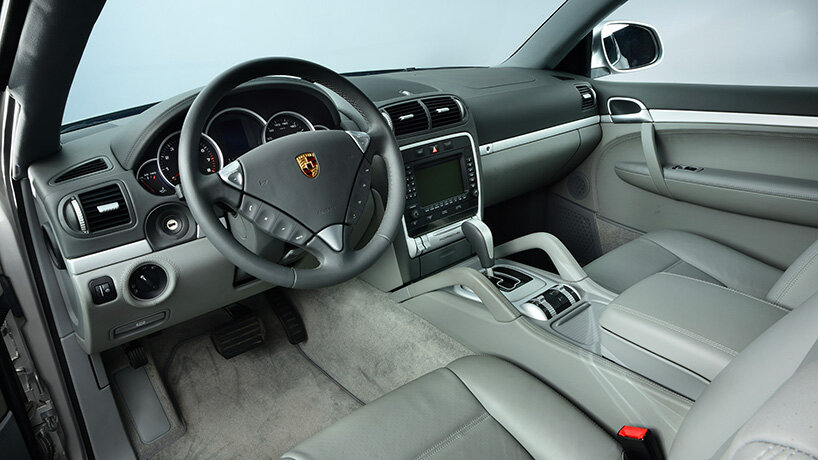 The German sports car manufacturer housed the concept at the Porsche Museum in private for 20 years