prada and nicolas winding refn to present 'touch of crude'
Milan's Prada show on September 22nd is promising new surprises in the form of an immersive installation and set design. For the Spring/Summer 2023 Prada womenswear collection, Miuccia Prada and Raf Simons have partnered with Danish film director Nicolas Winding Refn. Seeking to frame and contextualize the collection, the collaboration has taken shape with a unique experience for the season entitled 'Touch of Crude.'
This experience comprises an immersive installation, the runway show's physical environment in collaboration with AMO, and a series of interconnected short films soundtracked by composer Cliff Martinez. These shorts will be presented both digitally and physically at the show in Milan. Nicolas Winding Refn, known for movies such as Drive and the Pusher trilogy, will hint at themes of Domestic Voyeurism, giving an intimate perspective into the unfiltered rawness of domesticity.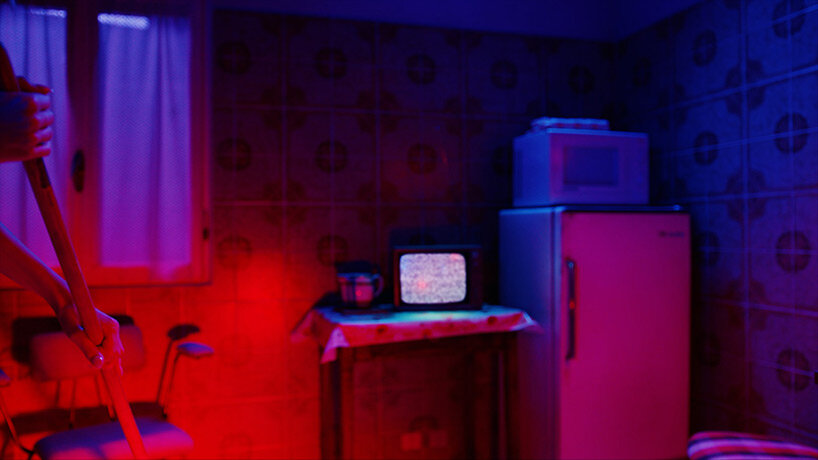 still from 'Touch of Crude'
showcasing the spring/summer 2023 collection
Together with the multidimensional show, 'Touch of Crude,' Miuccia Prada, Raf Simons, and Nicolas Winding Refn will host a conversation to illustrate their creative dialogue and exchange. The panel will be showcased on the the fashion house's channels on September 22th, following the reveal of Prada's Spring/Summer 2023 collection.