Raumus restores traditional Japanese home in okayama
In Okayama, Japan, raumus renovates an old metal thatch-roofed minka (traditional Japanese-style house), infusing the space with a free-flowing, flexible form to function as a family home, a ceramic artist's studio, and a community gathering space. Originally constructed as a farmhouse, overtime the home has undergone several separate extensions and renovations, creating an incoherent, cramped space. The Fukoaka-based architecture studio, led by Masashi Takeda, restores the traditional Japanese architecture of the structure, including the dark wooden structural frame, while reviving the interior layout. To accommodate a modern lifestyle, a sense of openness is created, with modern furniture and fixtures, and vast multifunctional spaces with flexible room partitions.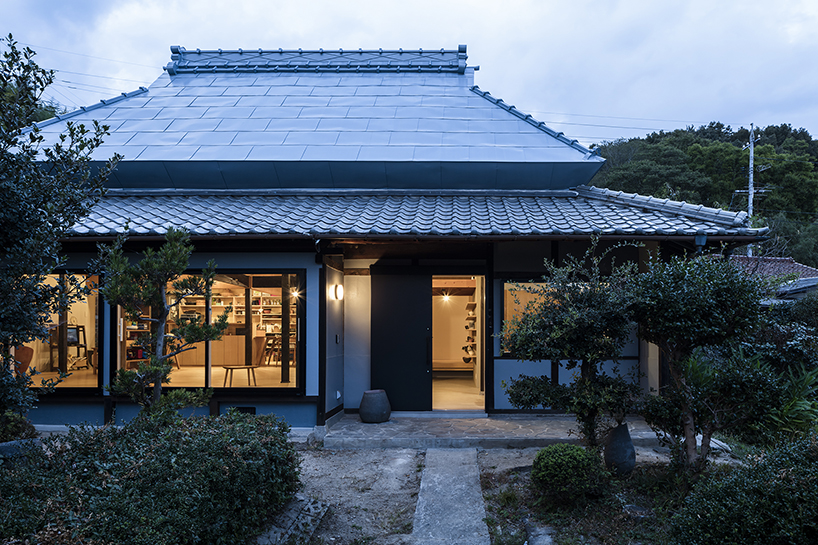 all images courtesy of raumus
the multifunctional home doubles as a ceramics studio 
Preserving the traditional minka architecture, the house integrates into its surrounding urban context. On the exterior, it boasts an old, thatched roof topped with a metal element, and inside, the dark plywood structural columns and beams have been preserved. raumus also finishes the ceiling with both dark- and light-colored lauan plywood to match the existing structural frames, as well as the lighter modern furniture.
The architects restore a sense of privacy and a vast, open interior, reviving the form of the house in the modern age, and extending it to accommodate for the diverse lifestyles for this family. Housing a family of four, including a potter, a cook, and their young children, the home also functions as a ceramic artist's studio, and a social place of gathering for the local community. Uniting these functions, the architects reconfigure the house into three spaces: the doma, the living space during the day, and the sleeping space. The doma (the earthen floor) and the hall are separated by three sliding doors, which can be opened to create a room of 90 square meters (980 square feet). The hipped ceiling, which follows the shape of the roof, is about 4 meters (13 feet) high, creating a comfortable, open space.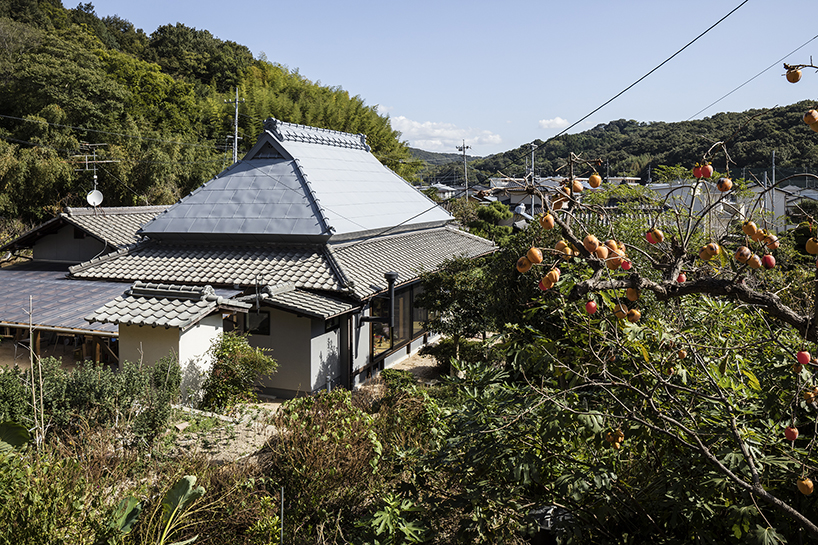 the home boasts an old, thatched roof topped with a metal element
The house evolves alongside its inhabitants' lifestyles
Creating 'a house that allows for change' and evolves over time along with the changing lifestyle and needs of the family, raumus opts for flexible partitions, in place of permanently contained rooms. Rather than building a nursery for the young children, the architects utilize existing structural materials to simply partition the rooms, which can be reconfigured with ease. The husband's ceramics atelier is also located on the site, and the doma earthen floor area is intended to be used as a children's room.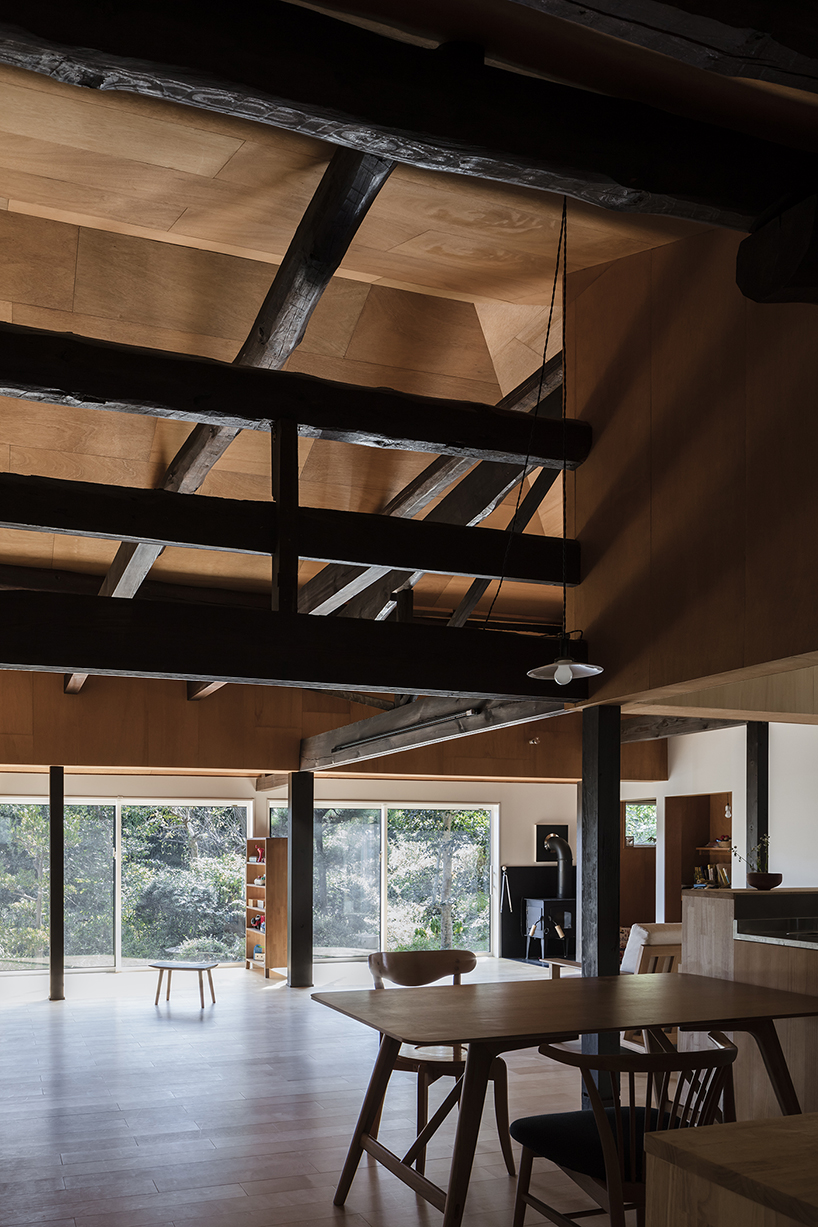 in Okayama, Japan, raumus renovates an old metal thatch-roofed minka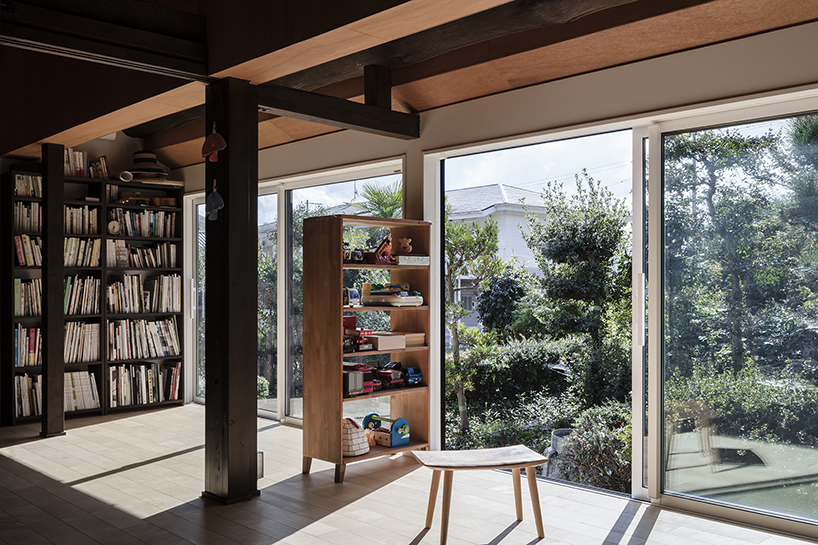 the space is adapted to suit a modern lifestyle, and accommodate various functions