roovice completes renovations for 'oiso house' in tokyo 
Japanese practice ROOVICE shares its latest renovation project in Oiso, a small town south-east of Tokyo, facing Sagami Bay. Originally a two-story family house, the building has been uplifted and modernized to establish a more efficient circulation system while preserving its traditional wooden architecture. The renovated interiors also include a new office space where the client can conduct remote work.
'Commonly, Japanese wooden houses share a standard floor plan where rooms are developed sequentially along a central hallway without any real connection. Because of that, the circulation focuses only on the central passage, which can easily become tight and uncomfortable, as it serves as the sole transition space. Therefore, the main goal here was to rethink the flow while conserving the image of the existing premise where the client lived and grew up,' writes ROOVICE.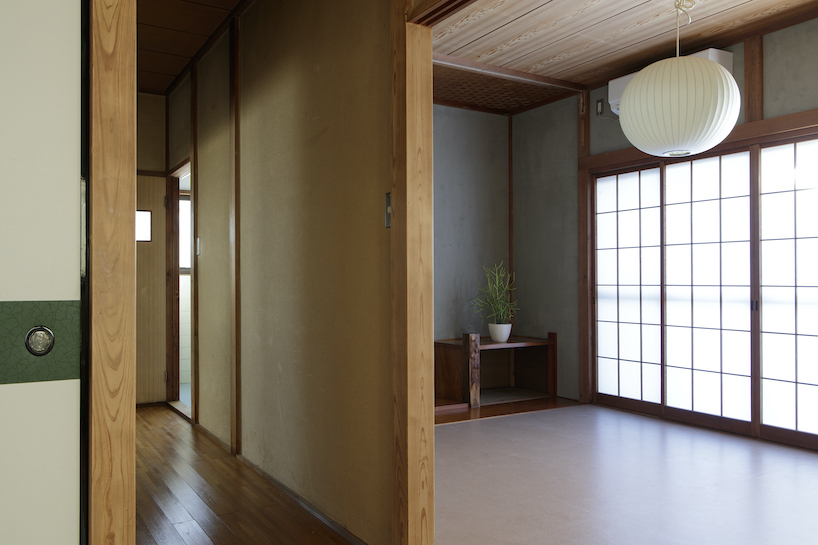 all images © Akira Nakamura
upgrading spatial flow, textures, and tones 
The architects sought to reduce congestion from the hallway by creating new connections to various spaces. For that, they tore down the wall dividing the kitchen and Japanese-style room, favoring an open-plan layout joining cooking and living areas. At the same time, they took out all sliding doors to increase visual interaction and reduce the sense of separation usually triggered by small and enclosed chambers.
More importantly, the 'Oiso House' was initially characterized by a collage of textures, materials, and colors that lacked cohesion. The new design instills harmony by introducing plenty of natural light as a binding agent while optimizing each space with a proper selection of colors and materials. 'Each space received a unique texture and tone: the previous tatami floor didn't fit anymore with the new purpose of a working and living environment, and it was replaced with a cushion one,' explains the team.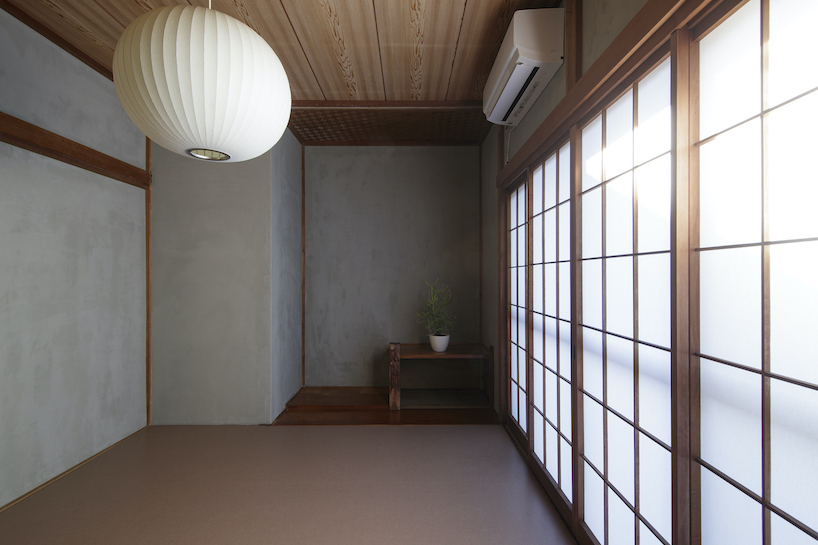 even after renovation, the traditional spirit is preserved
On the second floor, the focus shifts to restoration — meaning nothing was replaced, only repaired. Specifically, ROOVICE replaced the surface mats of the Tatami mattress in the Japanese-style room and coated the walls with fresh new coverings, all in the spirit of recovering the original state of that story. 
'Every change applied was intended to soften the secondary components while paradoxically fortifying its major wooden one by not touching it. It's worth noting how the structure was still in surprisingly good condition, unusually for old Japanese wooden houses, preventing any seismic retrofitting additions. This allowed the design to keep the image of the traditions only wood can provide,' concludes the architects.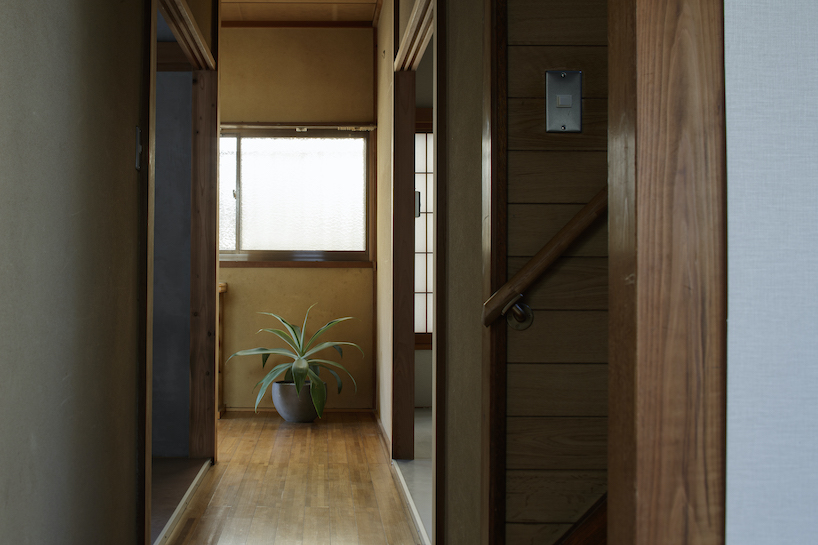 the hallway kept in its original wooden pavement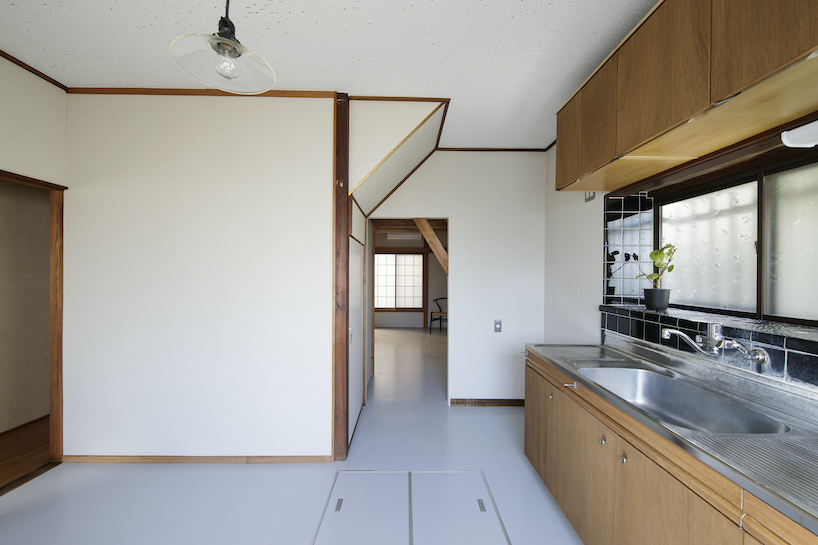 a new connection between the kitchen and Japanese-style room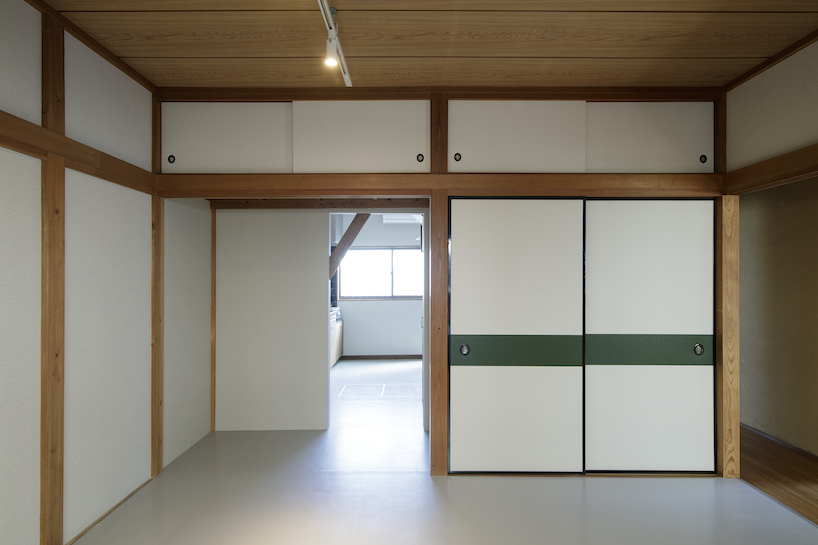 the original wooden structure, surprisingly in good condition, was preserved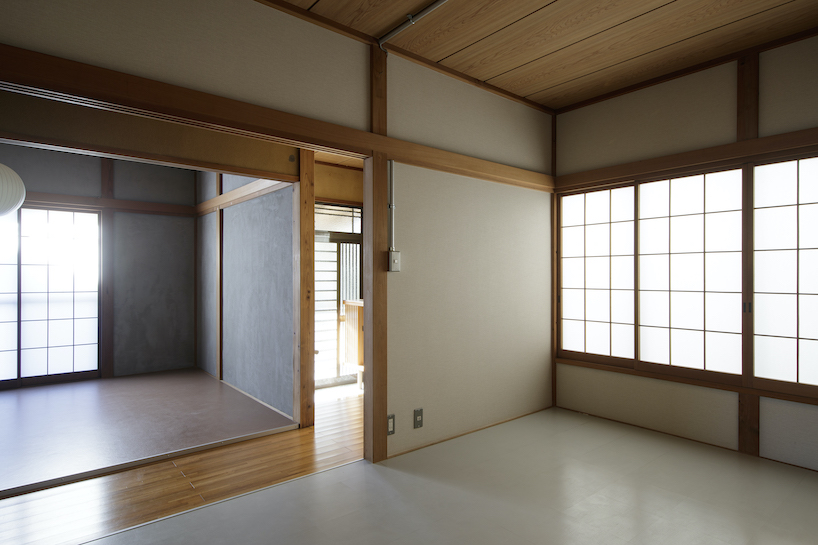 plenty of natural light floods the interiors, creating a binding agent to harmonize the design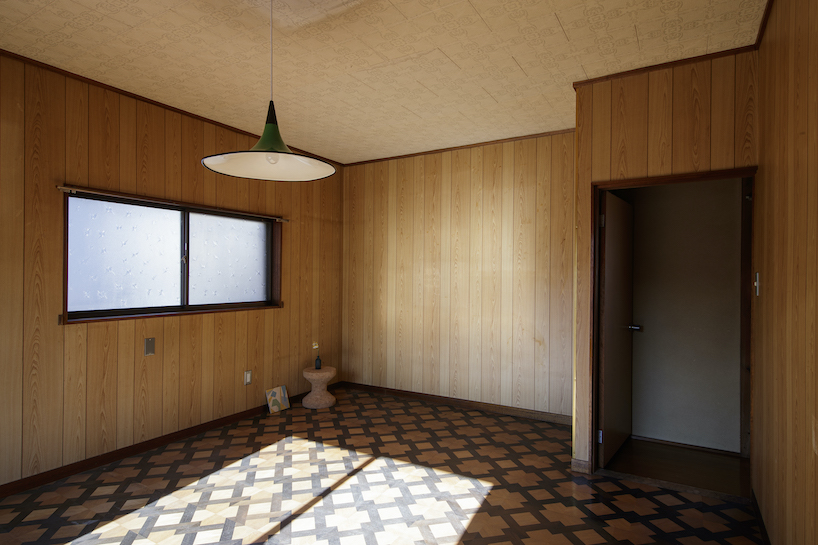 the second floor restored to its original state