Chiharu Shiota: The Soul Trembles at GOMA
Hundred of immersive and interactive installations and works by Japanese-born, Berlin-based artist Chiharu Shiota grace Brisbane's Gallery of Modern Art (GOMA) under the exhibition title 'The Soul Trembles', a survey of the artist's practice since the 1990s including sculpture, video performance, photography, drawing and set design. Colored threads criss-cross, dangle, and interweave like waterfalls and webs to dictate Shiota's public art and disquieting works, an expression of the intangible that touches upon memories, dreams, anxiety and silence. The exhibition remains on display at GOMA until October 3rd, 2022.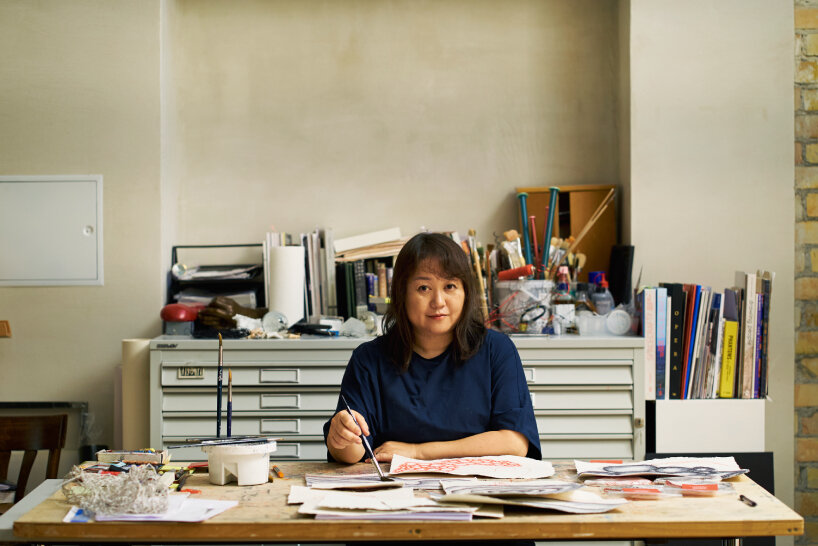 portrait of Chiharu Shiota, photo by Sunhi Mang | header image: In Silence, 2002/2022, © Chiharu Shiota, photo by Natasha Harth, QAGOMA
room-scale installations of black, white, or red threads
Curated by Mami Kataoka, Director of Mori Art Museum, Tokyo, 'Chiharu Shiota: The Soul Trembles' is the largest solo exhibition of the artist's work to date and centers on constructions contextualized through works on paper, sculpture, and documentation of the artist's performance and theater practice. Since the 1990s, Shiota has developed an extensive performance and installation practice, best known for her expansive, encompassing, room-scale installations of black, white, or red threads. She attracted widespread public attention with her work from the Japanese pavilion at the 2015 Venice Biennale.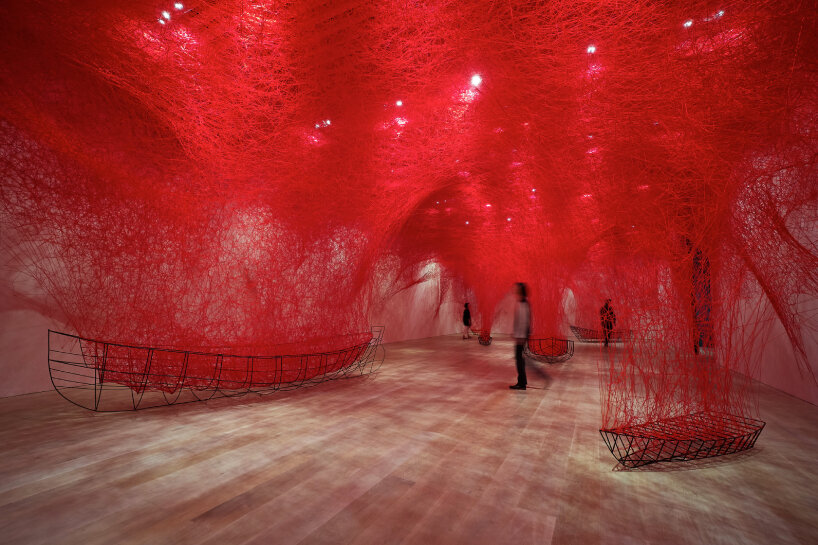 Uncertain Journey, 2016/2019 © Chiharu Shiota | Photo: Sunhi Mang | Photo courtesy: Mori Art Museum, Tokyo
themes of inner life including the soul and emotions
Reuben Keehan, Curator of Contemporary Asian Art, QAGOMA said Shiota's work would spark the imaginations of visitors across generations and cultural backgrounds. 'Shiota's artistic practice is deeply personal, expressed through works with universal themes and ambitions. The exhibition title refers to the inexpressible stirrings of the heart, while the countless threads of the artist's striking, room-filling installations allude to the complex connections that reach deep into our being,' says Keehan.
The accompanying Children's Art Centre exhibition 'Chiharu Shiota: A Feeling' explores themes of inner life, including the soul, emotions, and how to express big ideas, which includes a video in which children share their thoughts about the soul and encourages young visitors to make a drawing of how they feel and add it to a cumulative display.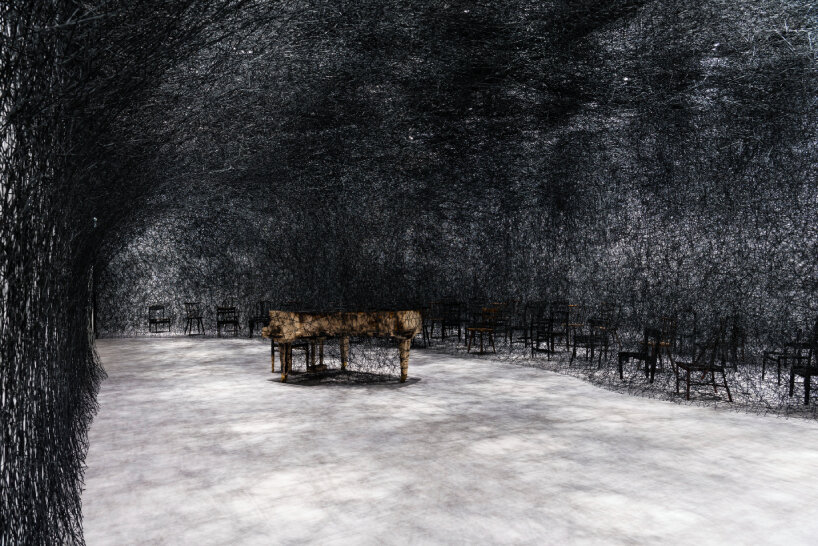 In Silence, 2002/2022, © Chiharu Shiota | Photo by: Natasha Harth, QAGOMA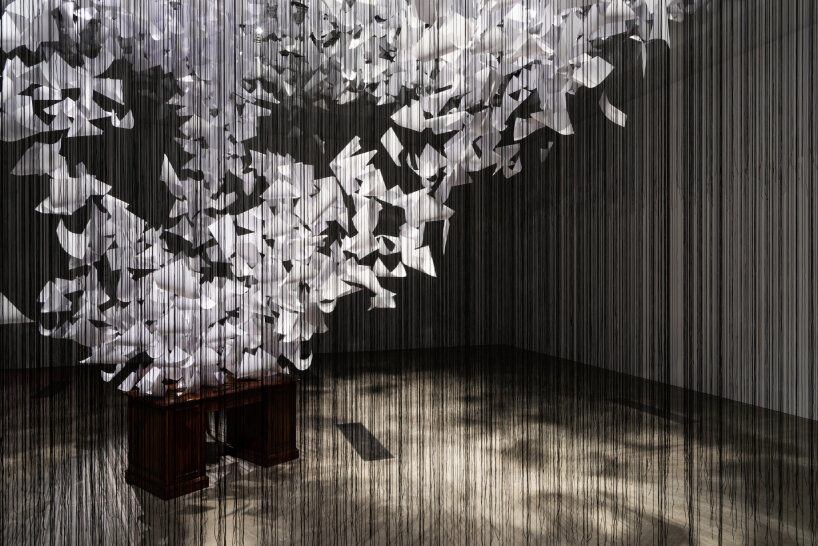 A question of perspective, 2022, © Chiharu Shiota | Photo by: Natasha Harth, QAGOMA