the 'square' spotlights reynaers' production know-how 
The 'Square' showroom in Paris is a new place for meeting, work, and exchange completed by Studio 5•5 for Reynaers Aluminum, and its partner, Forster, specialized in steel production. Beaming with natural lighting, electric blue accents, greenery, and raw-materials, the showroom is thought of as a small public garden that spotlights the know-how and manufacturing processes of different solutions offered by both companies. Ultimately, 'it is a place where architects and manufacturers meet,' explains the studio.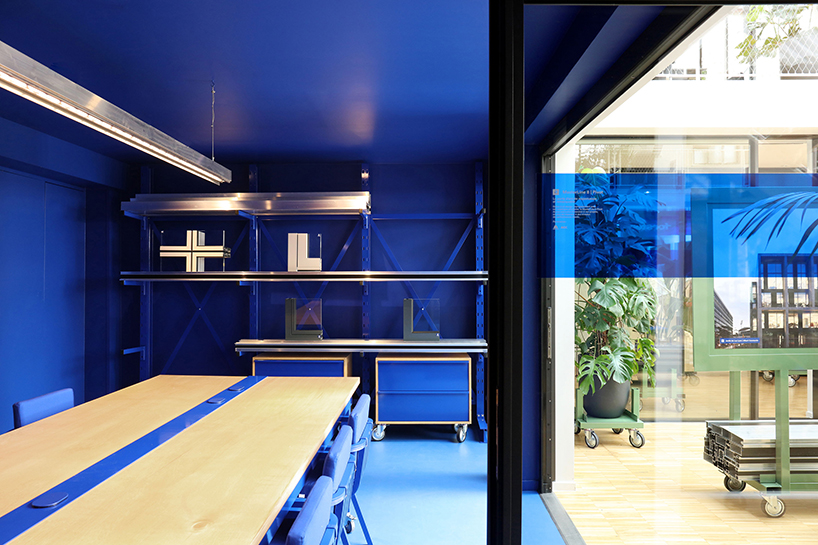 all images courtesy of Studio 5•5
turning material scraps + raw profiles into vibrant furniture 
Inside the 'Square,' Studio 5•5 (see more here) used scraps and raw profiles from Forster and Reynaers Aluminium (see more here) to build furniture and lighting. The architects also incorporated existing industrial products and solutions sourced from the group's manufacturing workshops, displaying them at the center of the showroom for visitors and interested clients to peruse.
Furthermore, reinforcing the 'production' atmosphere are dismountable and mobile units to help users reconfigure any space for specific events or programs. 'Shelves-rack, suspension profiles, and bench-trolleys, all allow you to immerse yourself in the know-how of the transformation of aluminum and steel while staging the reference sites of each manufacturer. Binding the different elements are splashes of greenery, recalling the purpose of facades and frames: a link between the interior and exterior of any architectural feature,' writes the team.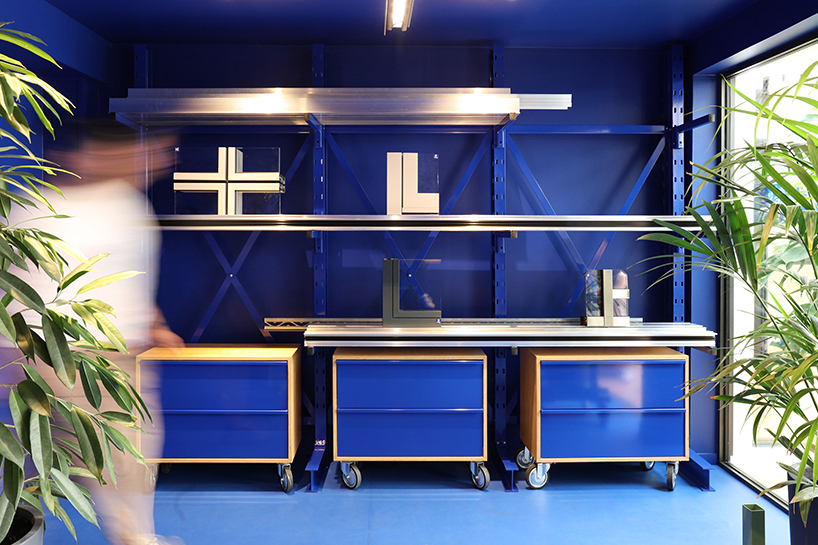 aluminium profiles on racks, upcycled into bookshelves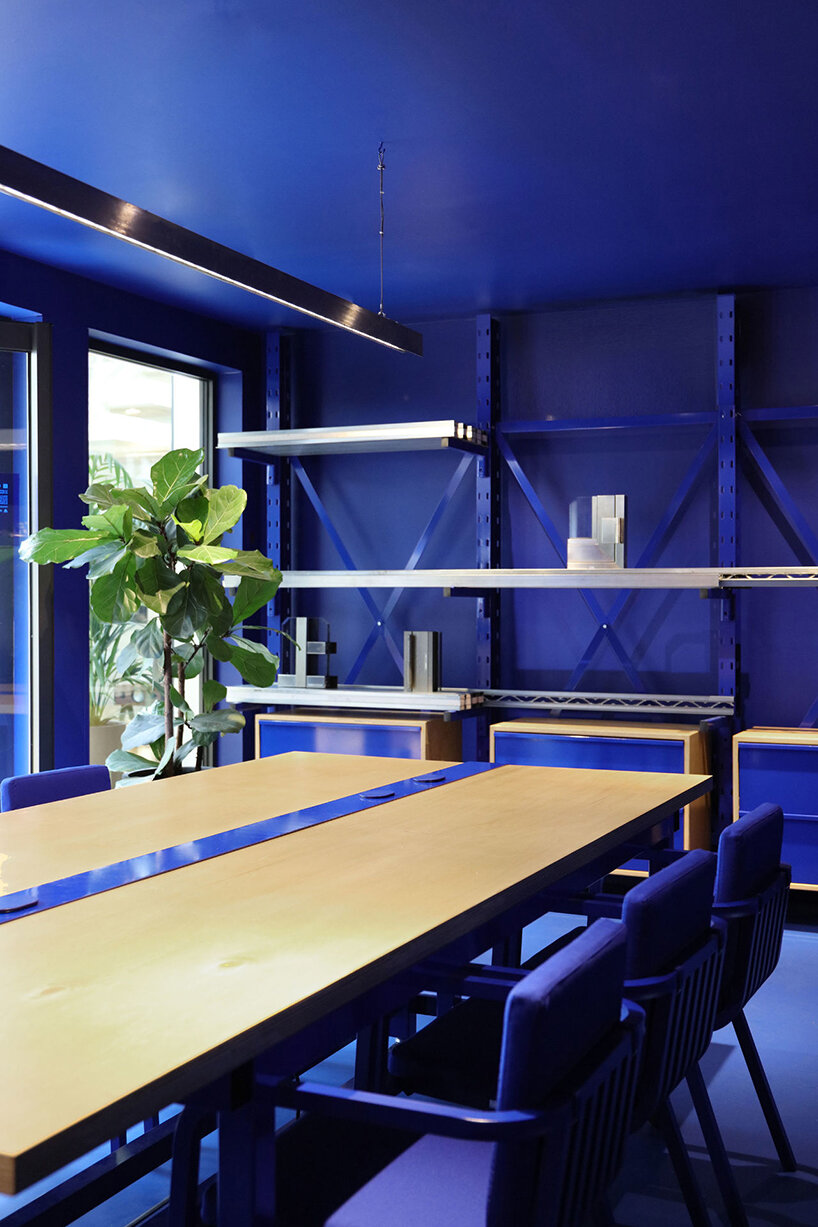 meeting room, coated in electric blue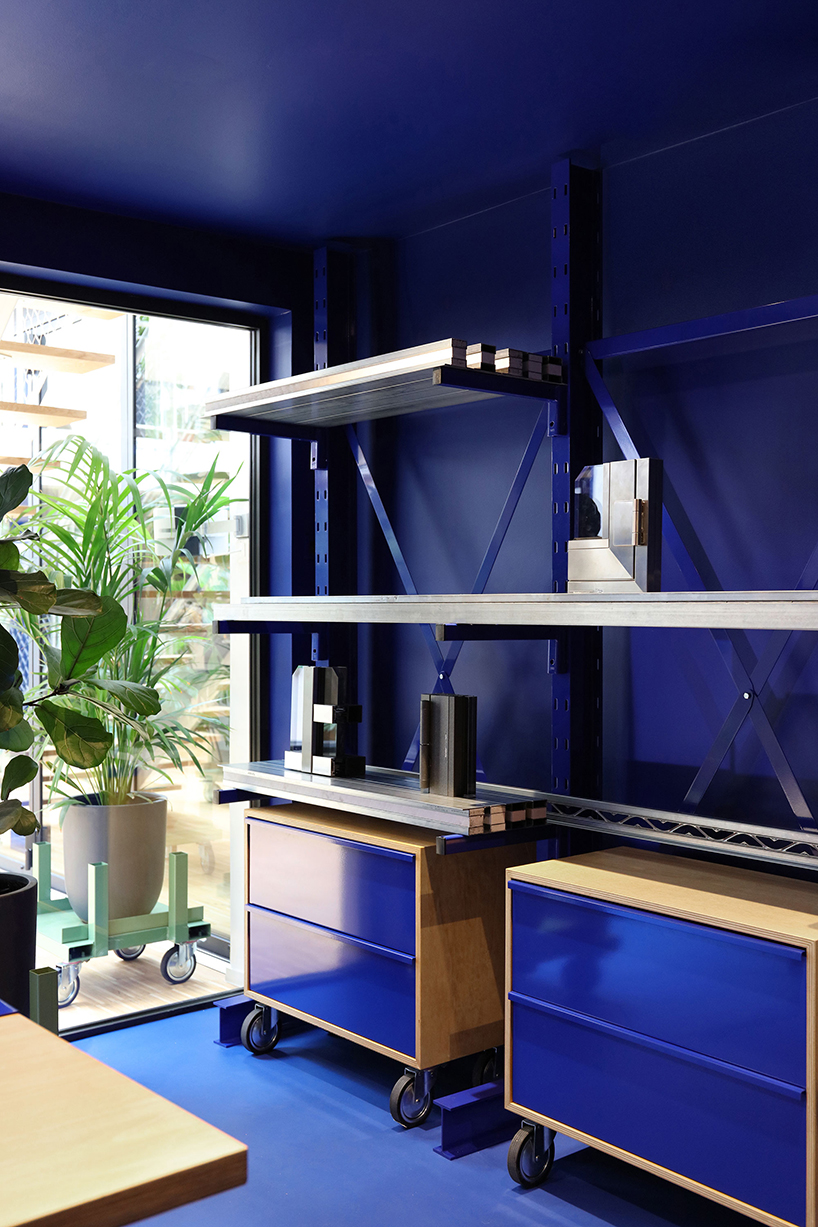 mobile and dismountable units fill the showroom