a lightweight tower in são paulo
Triptyque Architecture completes this mixed-use project 'Harmonia 1250,' named after its address in São Paulo. The design team realizes the tower around the themes of 'differentiation' and coexistence, aiming to harmonize different programs and users, with residential space, office, and retail. Meanwhile, the group hopes to reinvent the familiar 'buildings that look like a box' which are dominating the real estate market. The tower looks broadly outward with its open, breathable facade, connecting to the Brazilian city with views all around.
The basic elements — stairs, elevators, corridors — are reorganized according to three themes. The team explains: 'relationship with the urban space, with the soil; quality of ventilation, view and lighting of apartments and workspaces; indoor and outdoor integration.'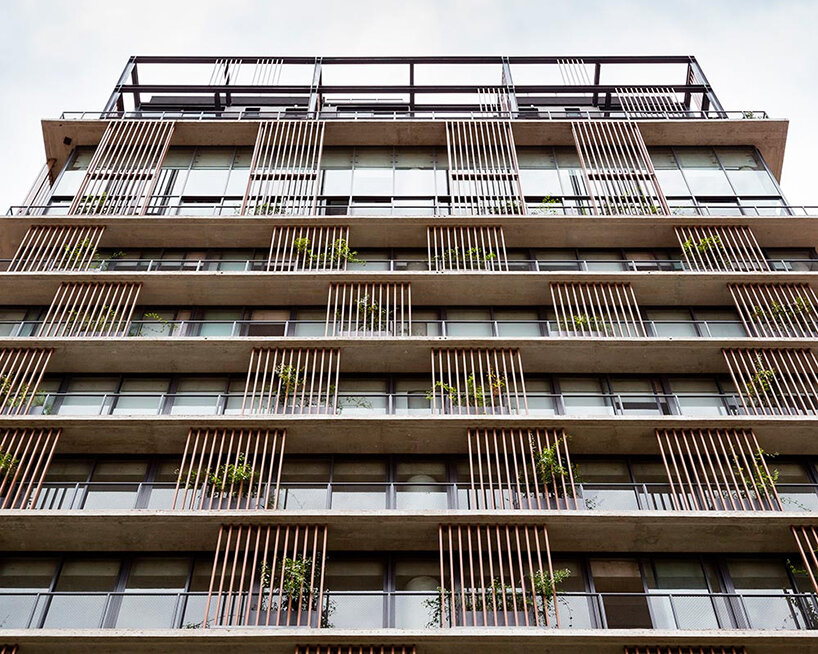 image © Ricardo Bassetti | @ricardobassetti
the design by triptyque architecture
Triptyque Architecture sites its Harmonia 1250 tower along an irregular plot which comprises a collection of smaller pre-existing lots. This context inspired the architects to shape the project as two 'protruding ends joined by an elongated body.' This interstitial space functions as a walkway that connects both sides and houses vertical circulation. The upper floors house the building's residential units and are differentiated with a unique materiality, expressing the projects multiple programs from the exterior.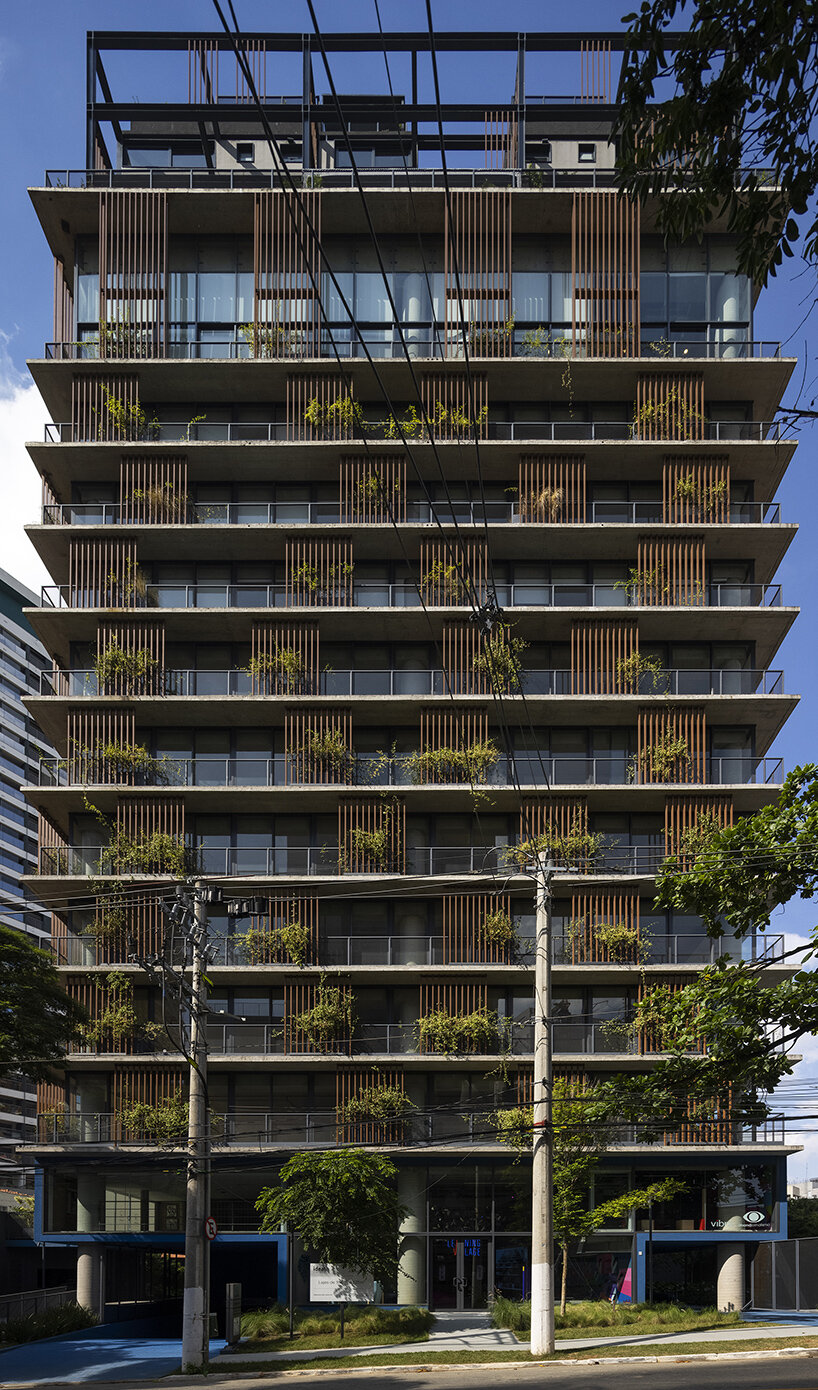 image © Leonardo Finotti | @leonardofinotti
harmonia 1250: wrapped in a breathable facade
The team at Triptyque Architecture organizes its Harmonia 1250 as a vertical stack of shops, offices and apartments. Sited in the bustling neighborhood of Vila Madalena, the project paves the way for a new generation of mixed-use buildings in São Paulo. The ground floor is visually permeable and serves as active facade crossed by several accesses. On each floor, the internal spaces extend to the outside in direct continuity, offering a view of the extraordinary urban panorama of the city.
The offices open onto terraces enclosed by metallic brise soleils along with a layer of plant-life. These elements form a protective skin that wraps the building while maintaining a breathable porosity. The plant pots placed on the facades are irrigated by an integrated drip system, designed to ensure low water consumption.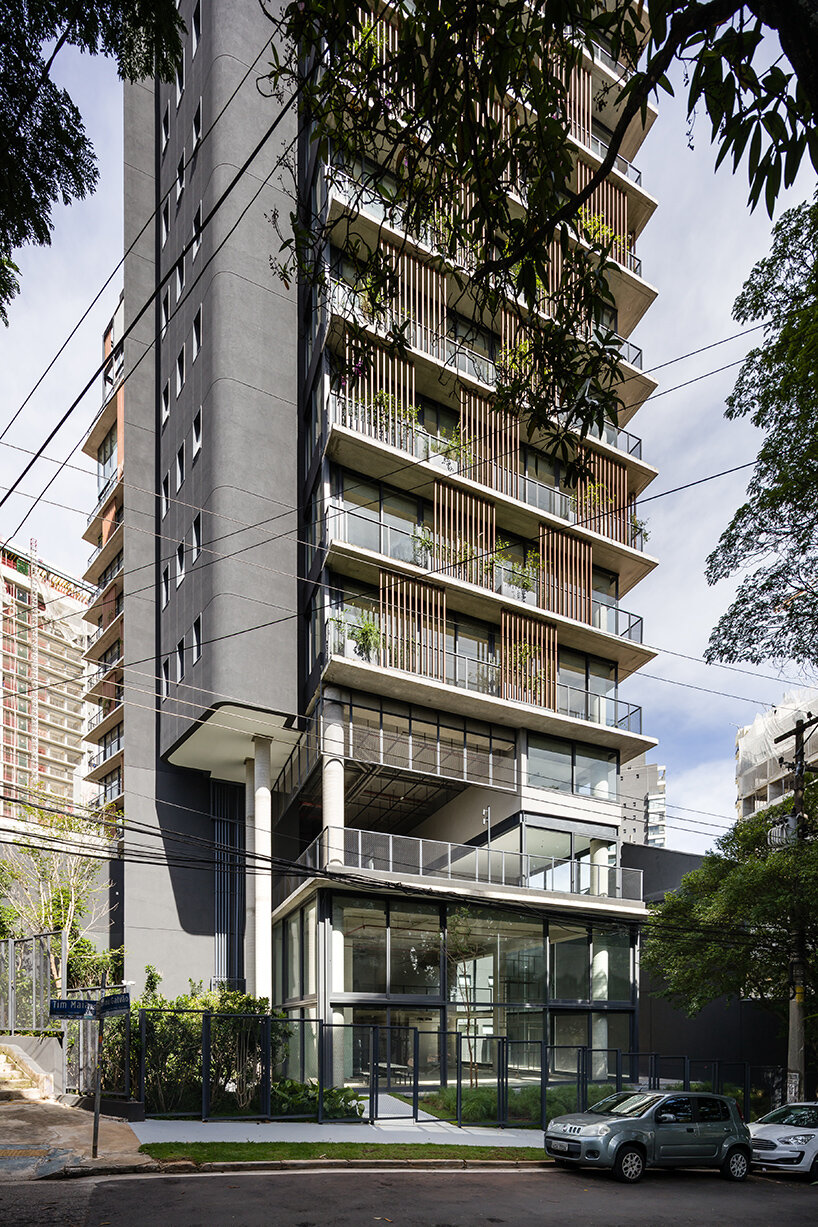 image © Ricardo Bassetti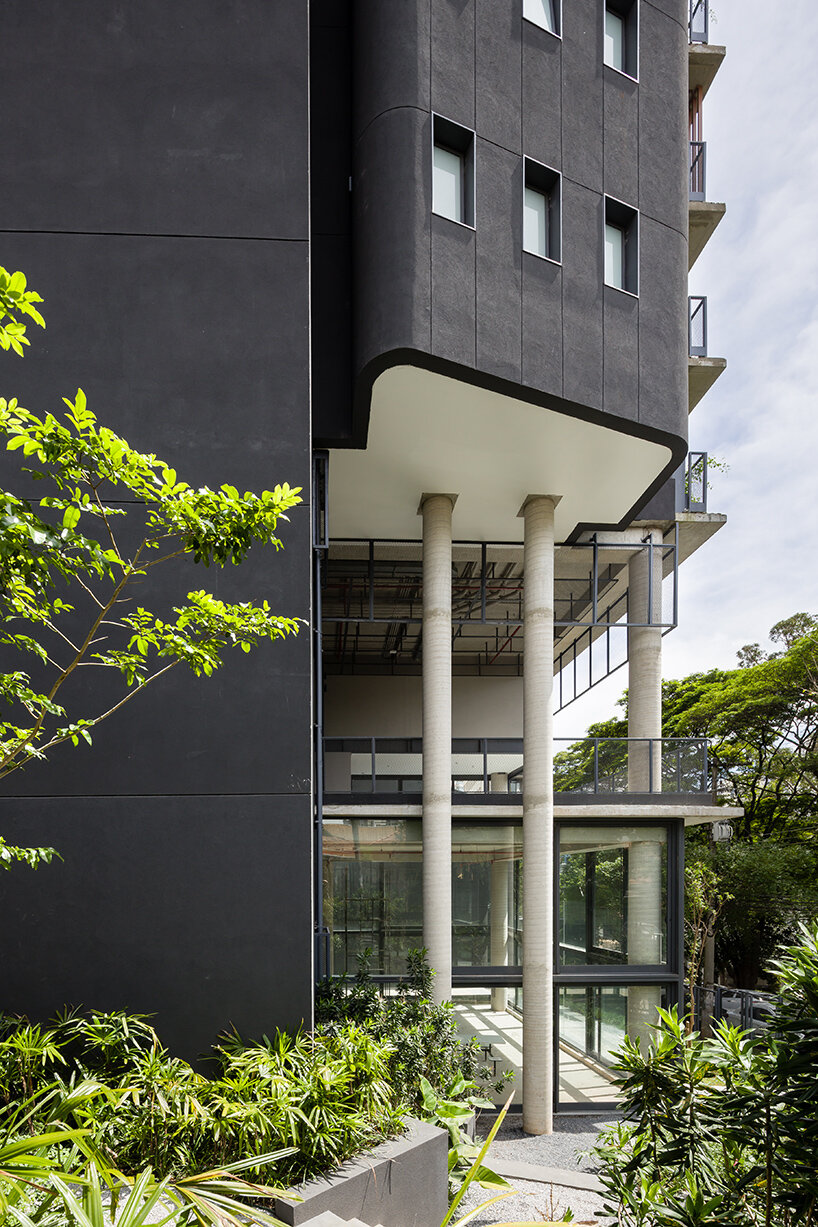 image © Ricardo Bassetti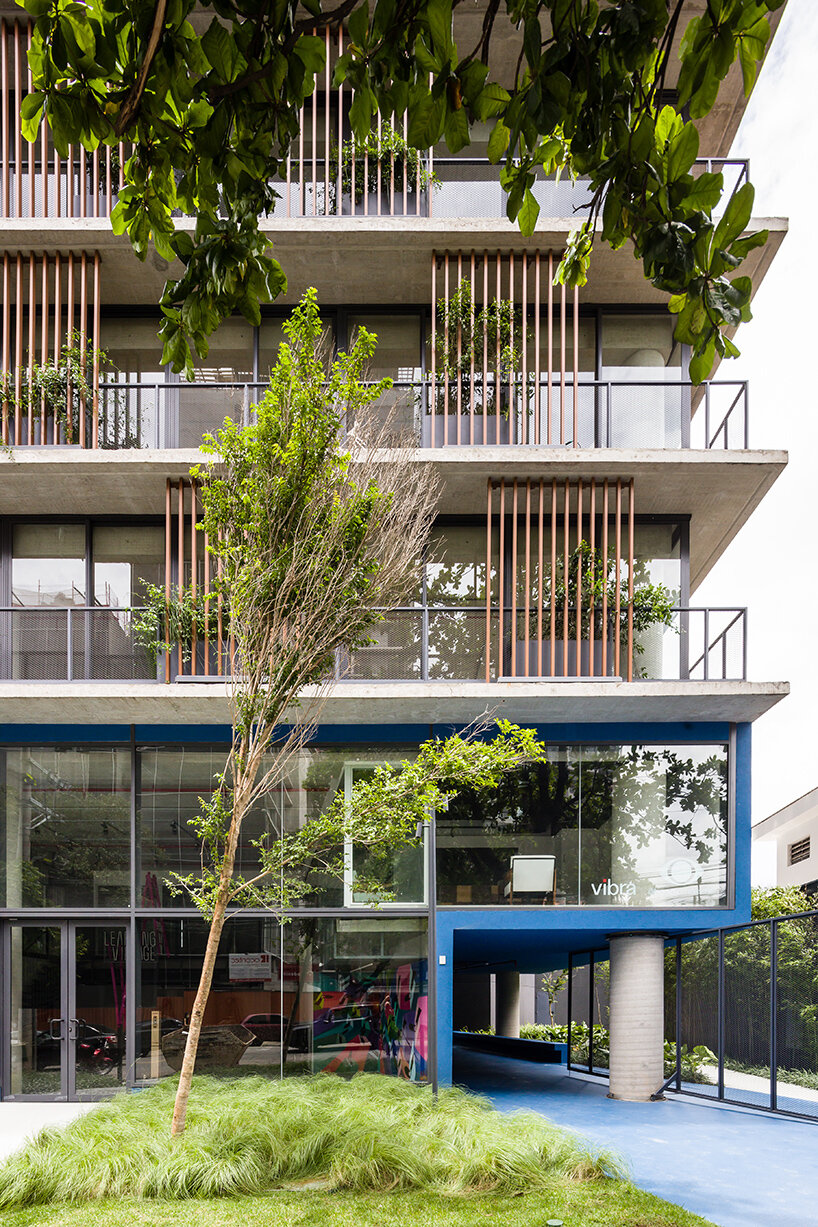 image © Ricardo Bassetti