Salmon Eye in Hardangerfjord, Norway revealed
Salmon Eye, a floating installation and exhibition space, was recently unveiled in Norway's Hardangerfjord on September 8th, 2022, a forum center that hopes to inform visitors about the aquaculture of sea farming and what harms and protects the sea and its species. Its upcoming events include hosting talks that aim to inspire, share ideas, and discuss the importance of sustainable aquaculture with its guests.
Before its reveal, designboom reported that the building would take its design cues from a fish eye with a hole on top of the architecture. True to its nature, the floating architecture and art installation curves for its ellipsoid design, bathed in 9,500 stainless steel shaped like scales to imitate the appearance and color of fish. Danish firm Kvorning Design took on the interior which boasts 650 sqm of interactive exhibition area. Salmon Eye weighs 1,256 tonnes, has a diameter of 25 meters, and is divided into four floors, one of which is underwater.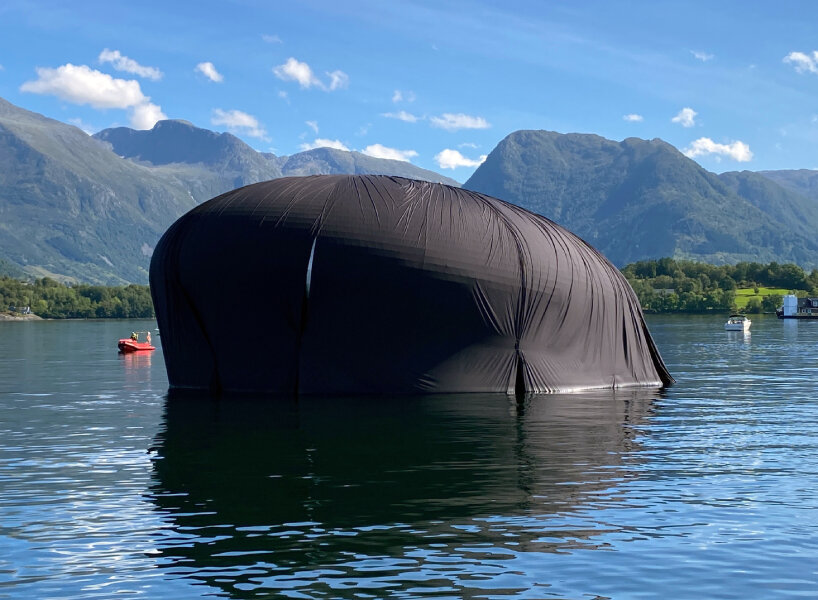 images courtesy of Kvorning Design & Communication | header image by Sebastian L. Torjusen
Educating on sustainable seafood and fish farming
The design concept of Salmon Eye owes its roots in Kvorning Design & Communication in collaboration with Brigh Norway (now Creative Technologies). The creation of the floating installation began through Eide Fjordbruk, a long-time salmon producer within the neighborhood. Now run by third-generation owners, Sondre and Erlend Eide, the Salmon Eye comes forward as a dedication in memory of the new owners' father while reinstating their mission to educate visitors on sustainable seafood, fish farming, and salmon production. Salmon Eye strives to help its visitors recognize the ocean as an important food source, inform them on the present and future seafood practices, and overview what the standards of aquaculture in the future would look and be like.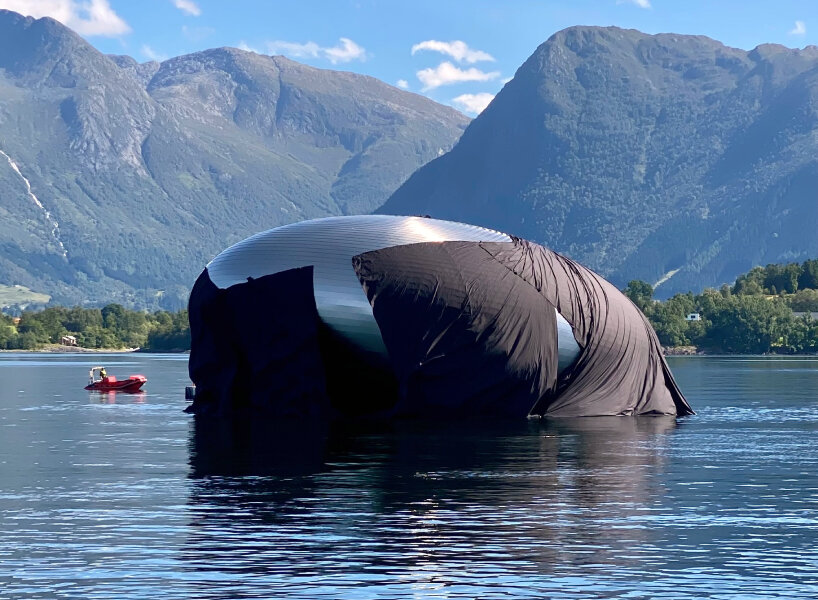 the unveiling of Salmon Eye
Exhibitions and information center are underway
The idea of the Salmon Eye project started in 2019. The design and building process had taken place in July 2021 after a bout of discussions, and the building was completed in August 2022, in time for its opening in September 2022. Now that the exhibition designs are underway, visitors can expect projections on the walls and large roe-shaped, interactive displays placed throughout the space.  Kvorning Design & Communication wrote their gratitude to Sondre Eide and the entire family and team at Eide Fjordbruk AS for their trust and cooperation with the design and communications firm around the realization of the experiential design for Salmon Eye.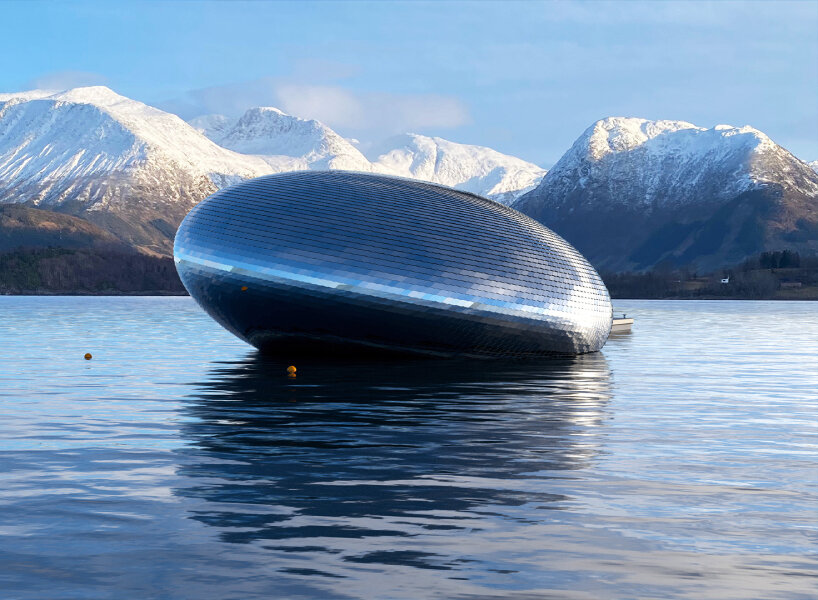 Salmon Eye revealed, a floating installation and forum center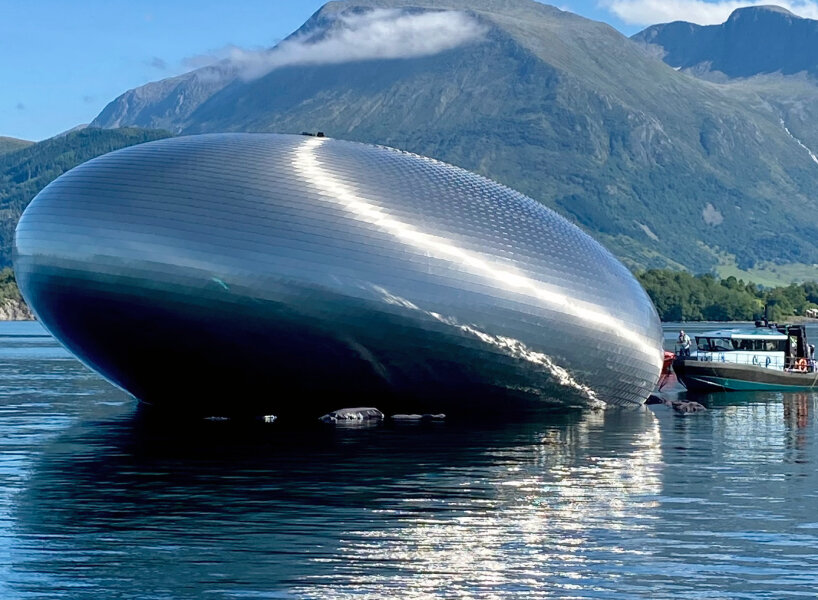 the floating architecture is accessible by ferry or a water vehicle